The Building Act
The Building Act 1984 is the primary, enabling legislation under which secondary legislation such as the building regulations are made. It empowers the Secretary of State (for England and Wales) to make regulations for the purpose of:
Securing the health, safety, welfare and convenience of persons in or about buildings and of others who may be affected by buildings or matters connected with buildings.
Furthering the conservation of fuel and power.
Preventing waste, undue consumption, misuse or contamination of water.
For the purposes of the Act, 'building' means "any permanent or temporary building, and, unless the context otherwise requires, it includes any other structure or erection of whatever kind or nature (whether permanent or temporary)…… (including) a vehicle, vessel, hovercraft, aircraft or other movable object of any kind in such circumstances as may be prescribed (being circumstances that in the opinion of the Secretary of State justify treating it for those purposes as a building)."
The Building Act 1984 empowers and obliges local authorities to enforce the building regulations in their areas. These powers include a right of entry into buildings and powers of prosecution and enforcement in relation to non-compliant building work, dangerous structures and demolitions.
The "building regulations" made under this Act prescribe notification procedures that must be followed when starting, carrying out and completing building work and set out minimum requirements for specific aspects of building design and construction.
The Building Act also sets the legal status of the "approved documents", which provide general guidance on how specific aspects of building design and construction can comply with the building regulations. Nearly all "approved documents" permit alternative design solutions.
In addition, the Building Act creates the role of 'approved inspector' - who may act in place of the local authority building control service.
The Building Regulations require that a projects compliance with the building regulations is independently verified. Historically this verification could only be given by local authorities, however, it can now also be provided by a UK state authorised "approved inspector".
Note: Most authorised AI's are corporate bodies.
The Building Act also sets out procedures for notifications, inspections, determinations, relaxations, exemptions and appeals.
The Building Act has been amended many times since it was originally enacted by Parliament.
Currently (2016) the Building Regulations issued in 2010 (as amended) are the valid rules.
The government website has all the approved documents available for free download.
[edit]
External references
IHBC NewsBlog
'Money is not the barrier' - bursary places (mainly for the Day School) are still available for the IHBC's 2018 School in Belfast on 21-23 June, themed on 'Our Shared'.
---
IHBC Jobs etc skills update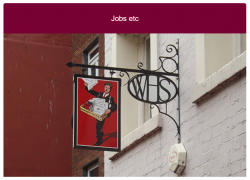 To help understand skills and career profiles in the sector, the IHBC now offers regular reviews of recent opportunities featured on our 'IHBC Jobs etc.'
---
IHBC HESPR top pick from c£250K costed work this week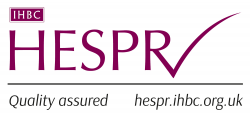 Community-engaged Design Guide developer sought for Welwyn Garden City scheme etc., closing 29/05, £50,000.
---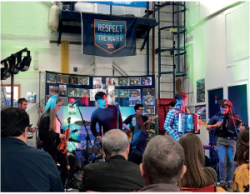 Context 'Isle of Man' issue: 'Understanding the island' – planning review and protection by Catriona Mackie.
---
Built Environment Forum Scotland updates on HES Policy Statement workshop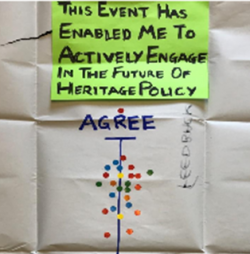 In March BEFS held a lively workshop with stakeholders from across the sector and you can now read about the outcomes of the intensive workshop and the report online.
---
World Heritage UK welcomes change of mood on Liverpool World Heritage Site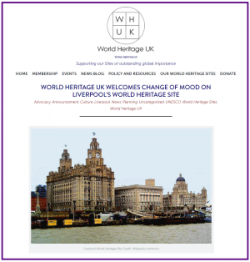 In response to UNESCO's concerns, Liverpool City Council and Peel Holdings have taken 3 positive initiatives to minimise the risk of Liverpool losing World Heritage Status.
---
Understanding planning jargon briefing by SPICe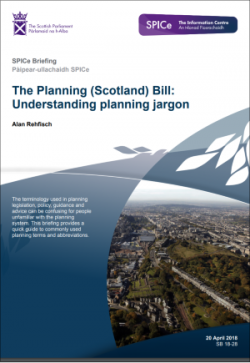 The Scottish Parliament Information Centre provides short definitions of commonly used planning terms and abbreviations, characterised as jargon.