Researching the history of Fountaine Hospital Almshouse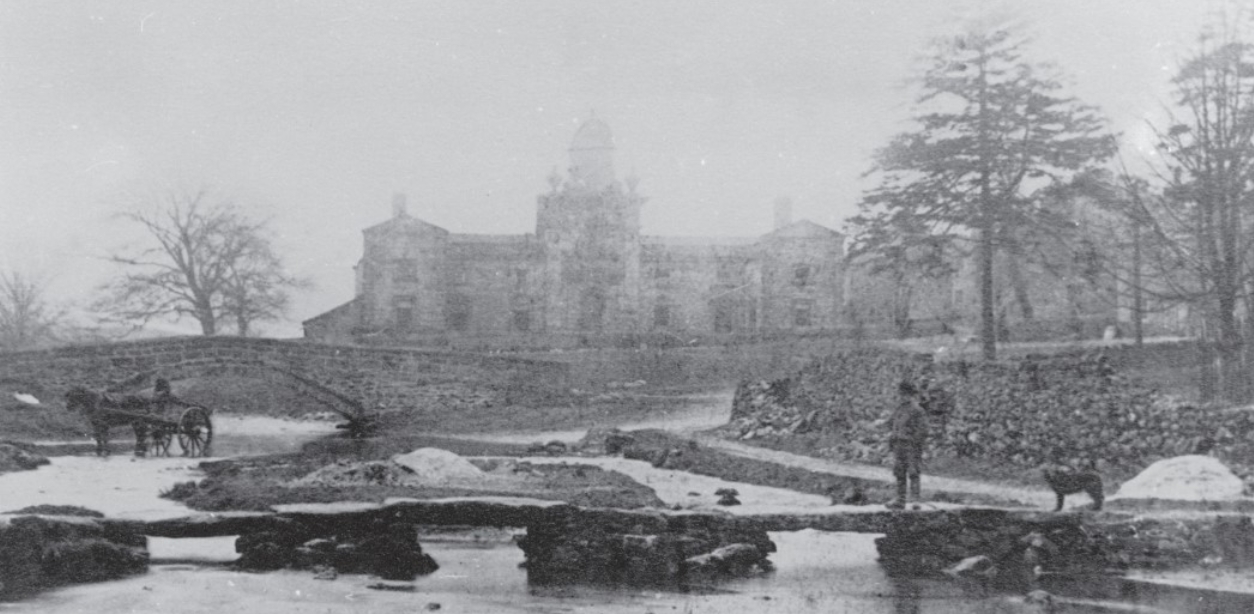 Out of the mists of time: the Fountaine Hospital in around 1890.
If you want to research the architectural history of an interesting building, you usually start with the primary documents – any surviving plans, drawings, account books, correspondence, journals or daybooks that concern the creation of the building. To supplement the knowledge these bring, or if the primary sources are incomplete, you also go to secondary sources that relate to the architect, builder or client, such as biographies, correspondence, diaries, learned articles or theses.
What do you do, however, if the primary sources are all but absent, and the secondary sources either do not exist, or else are wholly misleading and encrusted with myth?
This was the challenge confronting Michael Devenish, conservation architect in commercial practice, who had trained in architectural history with Joseph Rykwert, and who often produced histories for the buildings on which he worked. He had long been fascinated by the Fountaine Hospital Almshouse in Linton-in-Craven, a modest village in the Yorkshire Dales – a flamboyant baroque building, which had clearly been designed by a skilled, sophisticated hand.
The building's origins had never been researched. Michael had collected sparse materials about the Hospital, and talked to various trustees over 30 years. When he retired in 2013 he set about producing a history of the building, with the blessing of the trust. Its records had recently been collated, indexed and archived, and this was his first opportunity to study them in full. Now, thought Michael, was the time to do a proper job.
Alas, no such luck. The archives contained only two documents from the time of the commissioning of the Hospital in the 1720s, and virtually nothing from the remainder of the 18th century, absent probably due to corruption in the charity. The two documents were the 1721 will of the benefactor Richard Fountaine, who died the following year, and an indenture recording the purchase of the land in 1723 on which the Hospital was 'Already begun to be built and erected'. Nothing apparently of use in these two documents. In the archives, not even a sketch on a scrap of paper, or a column of numbers about the building costs.
The Hospital had been attributed to various architects over the years – principally to Vanbrugh, Hawksmoor, Wakefield and William Etty. Thorough study of the sources relating to these and other contemporaries gave no proof. Where confident attribution was made (such as by Lawrence Whistler to Vanbrugh), there lay no evidence beyond opinion and connoisseurship.
It was time to think laterally, and pursue indirect paths. One route was the biography of the benefactor Fountaine, to see if there was connection between him and any architect. Another was to sift through records, archives and local history to see what might be found.
Two years later, by mid-2015, Michael's work was not much further advanced. Richard Fountaine's biography, and the connections in his will, had proved elusive. Most of the stories that were thought to be fact proved to be the creation of a romantic novelist Halliwell Sutcliffe. Snippets of information Michael had found about Fountaine's life could not be substantiated. There were no links among Fountaine's connections to architects of note.
Two things had emerged, however. One was that it was apparently not Fountaine himself who determined the style and architect of his Hospital. Fountaine's will is lengthy, and prescriptive on many matters. But he leaves the decisions about the design of his memorial to others. The only instruction in his will was that the building should be 'built in such a decent manner and proportion as the [trustees] shall seem (sic) meet and convenient.'
It also had emerged from a history of the village written by the noted topographer TD Whitaker in 1805 that Vanbrugh was unlikely to have been the architect. Whitaker says that the Hospital is in 'Sir John Vanbrugh's style'. Whitaker knew Linton very well – he had lived there for a time in the 1770s as a young man being prepared for Cambridge by the Rev Sheepshanks of Grassington. At that time, just 50 years after the Hospital's construction, there would still have been people alive in the village who had witnessed its creation, and would certainly have recalled if the famous charismatic Vanbrugh had definitely been its author. Vanbrugh was, by this omission, almost certainly eliminated as architect.
In late 2015, Michael therefore re-evaluated the research. He was also seriously ill, with a terminal diagnosis, and thought hard about whether to continue. He decided that, with my help, it was worth further effort. We divided the tasks between us, with him concentrating on the architectural study; I took on the biographical, social and legal research.
For the architectural work, Michael undertook a detailed study of the main candidate architects – to look at where they were working, for whom and when – to see if the chronology, social context and geography made sense. Finally, he did a forensic, but perhaps old-fashioned, analysis of the elements of the building, to see if the hand of one particular practitioner could be perceived. The analysis of the elements of the building demonstrated that the author was probably one of the main suspects – Vanbrugh, Hawksmoor, Wakefield and William Etty – but it could have been any one of the four, or a combination of more than one.
Study of their work between 1722 to the late 1720s proved more fruitful – Vanbrugh and Hawksmoor were active in the north of England then, but they were also extremely busy on other major projects in the south, and the involvement of either in what was an architectural miniature for a merchant family was likely to have been no more than initial ideas, and occasional input.
Wakefield was a gentleman architect, who was not known ever to have designed for a client of lower social status than aristocracy or upper gentry; he was unlikely to have accepted a minor commission from a merchant family, and he would have worked, like Vanbrugh and Hawksmoor, with an executant architect.
William Etty of York was of the highly respected Etty dynasty of architects and builders. He worked with Vanbrugh and Hawksmoor at Castle Howard, with Vanbrugh at Seaton Delaval Hall, and with Wakefield on numerous projects. Etty was a respected architect in his own right, and was often delegated significant design tasks by his more famous collaborators. Etty emerged from this study as the most likely candidate.
On the biographical and social research, Michael had held back from paying fees for new material from archives, because the initial searches had been so unproductive. Now we paid for two pieces of material, which looked unpromising but which turned out to resolve a number of enigmas.
The first piece of paid material was an analysis, done by the College of Arms, of Fountaine's coat of arms which was on his grave slab. This, in passing, confirmed from legal records Fountaine's home address in the City of London, and his profession as a merchant of haberdashery. These facts made it possible to confirm various elusive, floating facts, and to go back to archives with much sharper search terms, leading in turn to further useful documents.
The second pieces were facsimiles from the National Archives of Chancery lawsuits in the 1720s, in which the execution of the will was disputed. Unpromising apparently, but they were a goldmine, for in the affidavits attached, it became absolutely clear that the various Fountaine heirs not only had not been responsible for the commissioning and design of the Hospital, but had actively obstructed it, in order to increase their own share of the estate. The timing of their obstruction could explain flaws in the execution of the design, which seemed to have been interrupted midways, with parts of the building being inferior and clearly by another hand.
The person responsible for the building emerged as one John Colton, executor for matters in the north, who was handed the money and task of getting the Hospital built. He was from York, where we later learned Fountaine had strong connections, and this strengthened the case for William Etty being architect of the Hospital. Colton died in March 1724 – at a critical moment in construction, and in the legal actions; this supported the evidence from the building itself of an initial architect having been replaced, and costs reduced.
Finally, once documents in Fountaine's own hand, and other confirming material, came to light, Michael went back to the will and the 1723 indenture to look at them again in the context of what we now knew. Scrutinising the indenture, he saw that one of the witnesses was 'William Etty of the City of York Gentlm'.
It seemed an extraordinary coincidence that Etty, one of the most likely designer/architect/ builders of the Fountaine Hospital Almshouse would be present and witnessing a land sale document, were he not professionally engaged in some capacity in the design and construction of the building. It would seem implausible that there might be another William Etty of York who could be present at such an event. It would be unlikely, also, that any professional present would let such a commission slip through his possession, and let it go to another architect. So, although again not definitive proof, this was another piece of evidence to reinforce the case for Etty having been the architect of the Hospital.
Michael died in 2016, and did not live to see the report that summarised all this research, or the recently-published book derived from it, but he saw the jigsaw that had been put together, and the story – coherent, he believed – of the origins of the building. The key person in the commissioning of the building appears to have been John Colton, the executor from York, and the most likely architect William Etty of the same city. Their lives and actions are poorly documented. What clarity might come from further research into these two, or from documents that might shed light on Fountaine's wishes?
What lessons would the budding architectural historian take from this? Apart, of course, from having the good sense not to take on a building where no primary sources exist. First, that there is no substitute for persistence, and that lateral thinking, and use of parallel sources that confirm your suspicions, can get you to where you want to be. Moreover, that luck and coincidence and unpromising sources can play a strong role. Absence of confirmation – such as Whitaker's failure to name Vanbrugh definitively – should be weighed in the argument. That paying for material, even when you are reluctant, and doubtful of its value, can sometimes produce a goldmine of information. And go back and re-check source material once you have found out further facts.
In the end – after all the mis-steps and frustrations and unresolved questions – there remains the building. Independent and strong, standing proud, on a quiet village green, providing housing and shelter to this day, and still enthralling the passer-by with its imposing facade, and the enigmas of its gestation.
For more information see: Fountaine Hospital Almshouse.
References:
---
This article originally appeared as 'Out of the mists and myths of the past' in IHBC's Context 158 (Page 45), published in March 2019. It was written by Jane Houlton, a retired business and economic development consultant, who worked with her late husband, Michael Devenish, 1949– 2016, director of CoDA Developments, on a research study into the architectural history of the Fountaine Hospital Almshouse. She completed the study for the FHA trustees after his death.
--Institute of Historic Building Conservation
IHBC NewsBlog
IHBC at COP26 - Conserving our Places Conserves our Planet 1-12 Nov 2021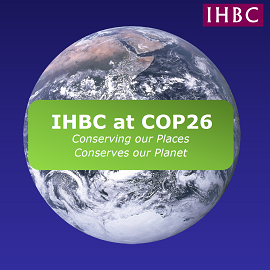 The IHBC seeks to raise awareness and understanding of how building conservation philosophy and practice contributes towards meeting the challenge of climate change.
---
IHBC's latest CONTEXT explores 'Conservation Leadership by the People'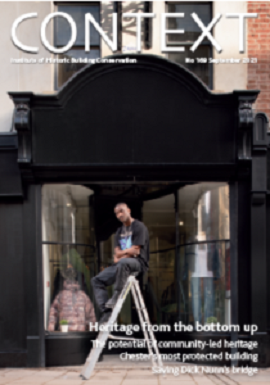 From Amenity Societies and Wentworth Woodhouse to Kurt Schwitters, Scotland's Towns, Chester and more...
---
Edinburgh's Royal High School to become '£55M national centre for music'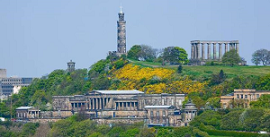 The former Royal High School building in Edinburgh is to be transformed into a £55 million national centre for music after the City of Edinburgh Council agreed to the lease of the historic property.
---
IHBC, CIfA, IEMA launch Principles of Cultural Heritage Impact Assessment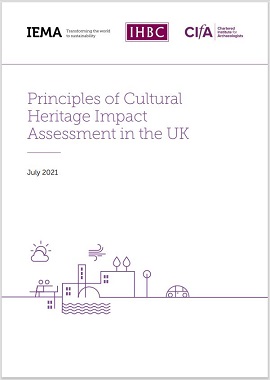 The joint-institute document aims to help maintain cultural heritage by providing a consistent framework across different sectors & geographies
---
Enter Now to Win: IHBC's GASA Awards 2021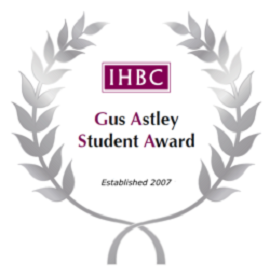 IHBC's Gus Astley Student Awards 2021: Win £500 and a place on IHBC's 2022 Aberdeen School with your built environment/heritage coursework, closes 31/07!
---
Former Harris meat factory mansion in Calne, Wilts, to be restored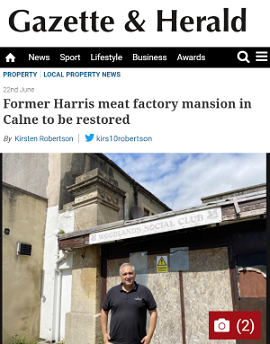 The last remaining buildings on the site of the Harris meat factory family's historic mansion are being restored to their former glory and converted into new homes.
---
CICV Forum introduces professional indemnity insurance guide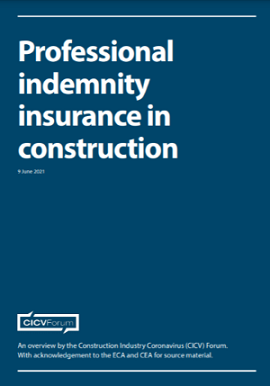 The Construction Industry Coronavirus Forum (CICV Forum) has unveiled a new guide to the crucial and increasingly complex issue of professional indemnity insurance (PII).
---
The World Heritage Committee(WHC): Liverpool should lose its World Heritage status.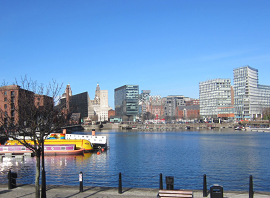 ICOMOS has advised that the new football stadium proposal, if implemented, would have a completely unacceptable major adverse impact its authenticity and integrity.
---
Scotland's CSIC: New plans to transform public spaces into sustainable office hubs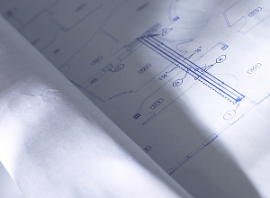 Responding to the changing working patterns of a post-Covid Scotland, the Construction Scotland Innovation Centre (CSIC) has revealed new plans to help retrofit public spaces into out-of-town alternatives to city centre offices.
---
IHBC's latest Context explores 'Applying Digital Technology'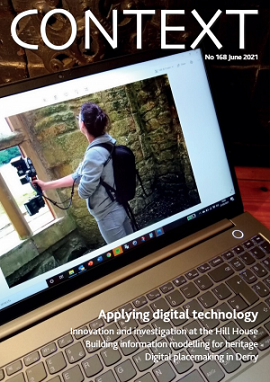 The free-to-access online issue mixes the topical and practical to explore how the sector can best adapt to digital innovation.