Private rented sector regulations and traditional buildings
What do you know about the private rented sector regulations (PRS)? From 1 April 2018 they started to bite in earnest, and traditional buildings are right in the frame.
Tenants have had the right to request improvements since 2016, but from 1 April a landlord of a private rented property with an EPC (Energy Performance Certificate) rating of F or G must not grant a new lease or renew an existing lease of that property until works have been carried out to improve the energy efficiency to a rating of E or above. While these requirements relate to new or renewing leases, landlords will feel the full force of compulsion from 2020 for domestic, and 2023 for non-domestic, properties; from these dates, they will not be able to continue to let a property until it has been improved to band E or above. [1]
Band E has been specified, for the present, as the minimum energy efficiency standard (or MEES), but this requirement is just the first stage of a ratchet that will bite ever more sharply on buildings of traditional construction. The government's Clean Growth Strategy wants all fuel-poor homes, as many private rented homes are, and as much social housing as possible, to reach Band C by 2030. It wants as many homes as possible to be EPC Band C by 2035 'where practical, cost-effective, and affordable'. [2] The Committee on Climate Change notes that 19 million homes out of 27 million are below Band C, and 64 per cent of all energy performance certificates registered in England Wales are below Band C. [3]
Government guidance has been issued to landlords in relation to non-domestic (February 2017) [4] and domestic private-rented property (October 2017) [5]. The domestic guidance is notable for including good advice on traditional buildings. Chapter 3, 'Technical advice for landlords on making energy efficiency improvements', highlights performance characteristics of traditional buildings, and issues relating to both historic character and breathing buildings; and it references the whole-house approach developed by the Sustainable Traditional Buildings Alliance.
It states that: 'In nearly all cases, retrofit work will need to comply with the building regulations' (although puzzlingly, there is no mention of Part L of the building regulations, now up for review for implementation in 2019 – be vigilant!) 'through either the local authority, an approved inspector, or the competent persons scheme.' It continues: 'If the property in question is a traditional building, then knowledge of BS 7913: Guide to the Conservation of Historic Buildings is encouraged.' Historic England's advice relating to traditional buildings is referenced, and 'landlords are encouraged to approach their local authorities for more direct advice' (although conservation officers are not mentioned by name).
So far, so good, but there is major confusion in relation to the minimum energy efficiency requirements and to the exemptions. The draft Department for Business, Energy and Industrial Strategy (BEIS) guidance suggested a conditional exemption for listed buildings (as not requiring an EPC, so not within the scope of PRS). In its response, the IHBC objected to this approach on the basis that many historic buildings are amenable to some energy-efficiency improvements without harm (as per Part L), and that a blanket exemption would exacerbate perceptions of historic buildings as obstacles to climate-change adaptation.
The published BEIS guidance potentially extends the exemptions to include buildings in conservation areas. This change is consistent with the governing European Energy Performance of Buildings Directive 2008, which provides exemptions for 'designated environments'. This approach is carried forward in the Ministry of Housing, Communities & Local Government (MHCLG) guidance on EPCs for dwellings and non-dwellings, published in December 2017 .
'An EPC is generally not required where the seller or landlord can demonstrate that the building is any of these: buildings protected as part of a designated environment or because of their special architectural or historical merit are exempt from the requirements to have an energy performance certificate insofar as compliance with minimum energy performance requirements would unacceptably alter their character or appearance.
'To comply with minimum energy performance requirements, many of the recommendations in an EPC report eg double glazing, new doors and windows, external wall insulation, and external boiler flues would likely result in unacceptable alterations in the majority of historic buildings. These can include buildings protected as part of a designated environment or because of their special architectural or historical merit (eg listed buildings or buildings within a conservation area). In these cases an EPC would not be required.
'Building owners will need to take a view as to whether this will be the case for their buildings. If there is any doubt as to whether works would unacceptably alter the character or appearance of a building, building owners may wish to seek the advice of their local authority's conservation officer.' (The guidance goes on to list a number of other situations in which an EPC is not required.)
The Catch-22 is that to know what measures would be needed to get a protected building to Band E, and whether they would be damaging, you need an EPC. The last paragraph puts the hard-pressed conservation officer (if there is one) in the hot seat, but this guidance expects him or her to be even more all-knowing than usual. How can a conservation officer be reasonably expected to know what works might be needed to bring any particular building up to meet a specified minimum energy efficiency standard, to make a reasoned assessment as to the acceptability of any impacts, or what might be the alternative options? How many conservation officers will even have time to begin to grapple with these questions?
References:
---
This article originally appeared in IHBC's Context 153, published in March 2018. It was written by John Preston, convenor of the IHBC green panel and heritage chair of the Sustainable Traditional Buildings Alliance. With thanks to David Pickles and Robyn Pender of Historic England.
--Institute of Historic Building Conservation
IHBC NewsBlog
Historic England's '21 Fascinating Places Listed in 2019'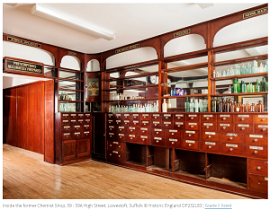 Over 500 historic places have been added to the National Heritage List for England (NHLE) in 2019 and Historic England (HE) has showcased 21 highlights.
---
UK's iconic first red public telephone box upgraded to GII*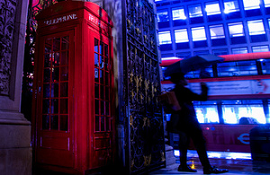 The K2 prototype telephone box situated outside the Royal Academy in London – built as part of the 1924 competition that gave rise to the iconic design and first listed at Grade II in 1986 – has had its listing upgraded to Grade II*.
---
Historic England publishes guidance on BIM for Heritage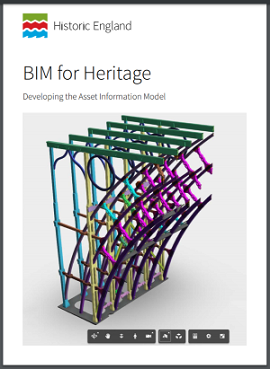 The second in a series focusses on developing the Asset Information Model (AIM).
---
High Streets Face a Bleak Future Without Rethinking Regeneration Strategies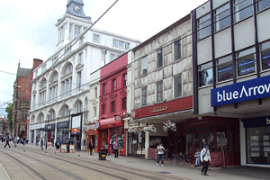 Reflecting issues that will be encountered across the IHBC's June 2020 Brighton School, think tank Centre for Cities argues for High Street success.
---
Take a look inside the first flat in the iconic Battersea Power Station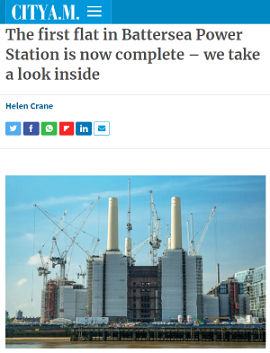 City A.M took a tour of the first apartment to be completed within the original grade II*-listed power station with designer Tim Boyd of Michaelis Boyd – which also designed the interiors for Soho House and the Groucho Club – and Battersea Power Station's UK sales director Georgia Siri.
---
Retrofit scheme named World Building of the Year at WAF 2019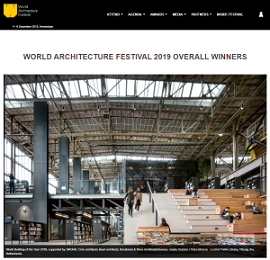 A conversion of a locomotive hangar into a public library is the first retrofit to win the top prize at the World Architecture Festival (WAF).
---
Historic England Updates Technical Conservation Guidance and Research Doc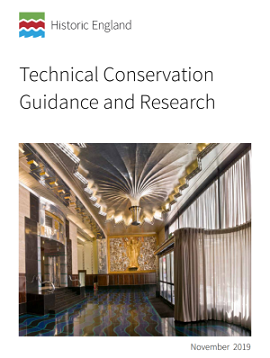 New guidance and research includes: Lightning Protection, Church Roof Replacement using Terne-coated SS, the conservation of Fibrous Plaster, and more.
---
Heritage Declares launched to urge more quick and effective response to climate change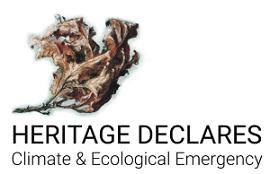 The non-affiliated group aims to galvanise climate action in the heritage sector.
---
Methodology for Moisture Investigations in Traditional Buildings agreed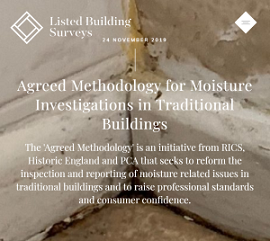 A 'Methodology for Moisture Investigations in Traditional Buildings ' has been agreed between RICS, Historic England and the service provider PCA, a trade body, which should help raise professional standards and consumer confidence.
---
Drinkers toast the future after historic Leeds pub granted GII listed heritage status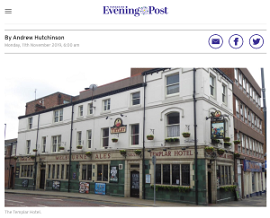 The Templar Hotel on Vicar Lane has been listed at Grade II by the Department for Digital, Culture, Media and Sport on the advice of Historic England.
---
Housing Minister announces new champion for modern 'MMC' housebuilding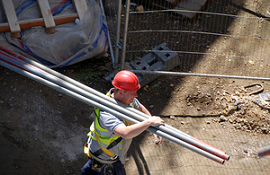 Government has announced a new Champion for Modern Methods of Construction as part of the government's drive to make the UK the global leader in housing standards.
---
RTPI on 'Why planning needs better outcome measurement'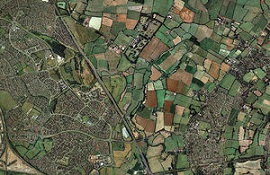 Planning is about so much more than the number of applications approved and the speed of processing them so the RTPI is commissioning research aimed at producing a toolkit that can demonstrate a wider range of outcomes.
---