Private rented sector regulations and traditional buildings
What do you know about the private rented sector regulations (PRS)? From 1 April 2018 they started to bite in earnest, and traditional buildings are right in the frame.
Tenants have had the right to request improvements since 2016, but from 1 April a landlord of a private rented property with an EPC (Energy Performance Certificate) rating of F or G must not grant a new lease or renew an existing lease of that property until works have been carried out to improve the energy efficiency to a rating of E or above. While these requirements relate to new or renewing leases, landlords will feel the full force of compulsion from 2020 for domestic, and 2023 for non-domestic, properties; from these dates, they will not be able to continue to let a property until it has been improved to band E or above. [1]
Band E has been specified, for the present, as the minimum energy efficiency standard (or MEES), but this requirement is just the first stage of a ratchet that will bite ever more sharply on buildings of traditional construction. The government's Clean Growth Strategy wants all fuel-poor homes, as many private rented homes are, and as much social housing as possible, to reach Band C by 2030. It wants as many homes as possible to be EPC Band C by 2035 'where practical, cost-effective, and affordable'. [2] The Committee on Climate Change notes that 19 million homes out of 27 million are below Band C, and 64 per cent of all energy performance certificates registered in England Wales are below Band C. [3]
Government guidance has been issued to landlords in relation to non-domestic (February 2017) [4] and domestic private-rented property (October 2017) [5]. The domestic guidance is notable for including good advice on traditional buildings. Chapter 3, 'Technical advice for landlords on making energy efficiency improvements', highlights performance characteristics of traditional buildings, and issues relating to both historic character and breathing buildings; and it references the whole-house approach developed by the Sustainable Traditional Buildings Alliance.
It states that: 'In nearly all cases, retrofit work will need to comply with the building regulations' (although puzzlingly, there is no mention of Part L of the building regulations, now up for review for implementation in 2019 – be vigilant!) 'through either the local authority, an approved inspector, or the competent persons scheme.' It continues: 'If the property in question is a traditional building, then knowledge of BS 7913: Guide to the Conservation of Historic Buildings is encouraged.' Historic England's advice relating to traditional buildings is referenced, and 'landlords are encouraged to approach their local authorities for more direct advice' (although conservation officers are not mentioned by name).
So far, so good, but there is major confusion in relation to the minimum energy efficiency requirements and to the exemptions. The draft Department for Business, Energy and Industrial Strategy (BEIS) guidance suggested a conditional exemption for listed buildings (as not requiring an EPC, so not within the scope of PRS). In its response, the IHBC objected to this approach on the basis that many historic buildings are amenable to some energy-efficiency improvements without harm (as per Part L), and that a blanket exemption would exacerbate perceptions of historic buildings as obstacles to climate-change adaptation.
The published BEIS guidance potentially extends the exemptions to include buildings in conservation areas. This change is consistent with the governing European Energy Performance of Buildings Directive 2008, which provides exemptions for 'designated environments'. This approach is carried forward in the Ministry of Housing, Communities & Local Government (MHCLG) guidance on EPCs for dwellings and non-dwellings, published in December 2017 .
'An EPC is generally not required where the seller or landlord can demonstrate that the building is any of these: buildings protected as part of a designated environment or because of their special architectural or historical merit are exempt from the requirements to have an energy performance certificate insofar as compliance with minimum energy performance requirements would unacceptably alter their character or appearance.
'To comply with minimum energy performance requirements, many of the recommendations in an EPC report eg double glazing, new doors and windows, external wall insulation, and external boiler flues would likely result in unacceptable alterations in the majority of historic buildings. These can include buildings protected as part of a designated environment or because of their special architectural or historical merit (eg listed buildings or buildings within a conservation area). In these cases an EPC would not be required.
'Building owners will need to take a view as to whether this will be the case for their buildings. If there is any doubt as to whether works would unacceptably alter the character or appearance of a building, building owners may wish to seek the advice of their local authority's conservation officer.' (The guidance goes on to list a number of other situations in which an EPC is not required.)
The Catch-22 is that to know what measures would be needed to get a protected building to Band E, and whether they would be damaging, you need an EPC. The last paragraph puts the hard-pressed conservation officer (if there is one) in the hot seat, but this guidance expects him or her to be even more all-knowing than usual. How can a conservation officer be reasonably expected to know what works might be needed to bring any particular building up to meet a specified minimum energy efficiency standard, to make a reasoned assessment as to the acceptability of any impacts, or what might be the alternative options? How many conservation officers will even have time to begin to grapple with these questions?
References:
---
This article originally appeared in IHBC's Context 153, published in March 2018. It was written by John Preston, convenor of the IHBC green panel and heritage chair of the Sustainable Traditional Buildings Alliance. With thanks to David Pickles and Robyn Pender of Historic England.
--Institute of Historic Building Conservation
IHBC NewsBlog
IHBC offers sympathies to Paris on Notre Dame fire, as scale of damage under review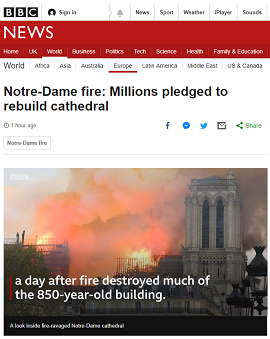 With the assessment of the scale of the fire damage to Notre Dame and its causes still ongoing, the IHBC offers its sympathies to the people of France, Europe and to the world.
---
Planning approval for restoration of historic border bridge, writes The Berwick Advertiser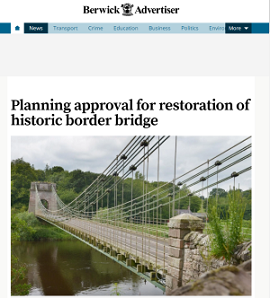 Plans to 'take apart and rebuild' a historic bridge linking England and Scotland have been approved by Northumberland County Council and its Scottish counterpart.
---
New House of Commons Library Note on VAT and Churches: from reforms to grants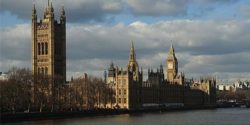 The House of Commons Library has issued a new Briefing Note that examines how construction work for churches is treated for VAT in the UK.
---
Norwich Anglia Square: Government calls in tower block plan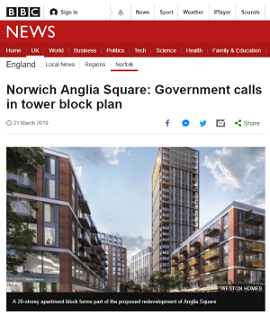 An inquiry will decide on a £250m redevelopment of a shopping complex, including 1,250 new homes, after plans were called in by the government.
---
Dudley council to undertake Unite's pioneering construction charter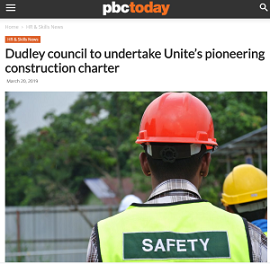 Dudley Council signing up to Unite's construction charter, a pioneering agreement to ensure that working conditions and building standards on construction projects under the control of the council meet the highest standards.
---
Historic England's new guidance on piling reported to engineers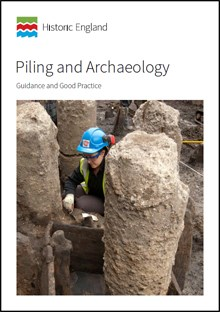 Ground Engineering News has updated readers on Historic England's (HE) publication of its guidance on piling.
---
Big Ben's iconic clock face restored to original blue colour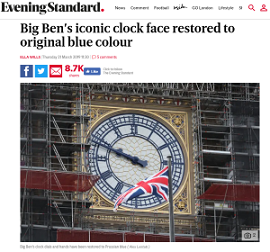 Big Ben's famous clock face has been unveiled in its new blue colour following more than a year of restoration.
---
Heads of Planning Scotland (HOPS): 'Planning Bill Could Break the System'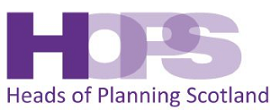 Heads of Planning Scotland (HOPS), who represent officials running planning authorities across the country, has warned that the scale of new responsibilities to be introduced in the Planning Bill could break the back of an already under-resourced system.
---
Historic England launches new heritage apprenticeships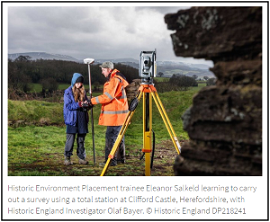 Historic England (HE) has launched new apprenticeships intended to meet the demand for skilled professionals around the country.
---
IHBC Tech Panel lead Prof John Edwards explores with CIOB how 'Conservation is driving quality in construction'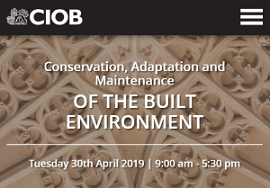 IHBC Tech Panel lead Prof John Edwards has made the case to members of the CIOB that Conservation is driving quality in construction.
---
Prince Charles: Future of built heritage could be endangered by traditional skills shortage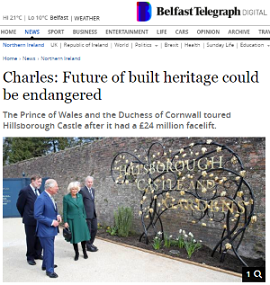 The Prince of Wales stated that the future of Britain's built heritage could be endangered by the threat to traditional building craft skills, so a programme within the Prince's Foundation was aimed at supporting them.
---
The Iron Bridge reopens to the public following £3.6 Million Project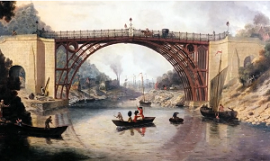 English Heritage's £3.6 million conservation project to repair and restore the Iron Bridge in Shropshire has been completed and it is now open to the public.
---