Making Dystopia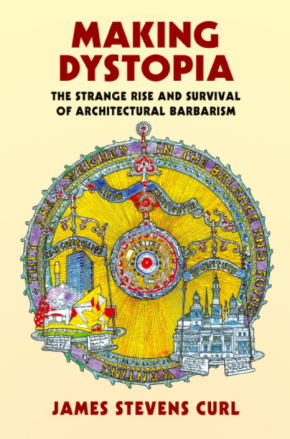 Making Dystopia: the strange rise and survival of architectural barbarism, James Stevens Curl, Oxford University Press, 2018, 512 pages, 79 black and white illustrations and 39 figures.
---
One of the strengths of this book is reflected in the fact that a traditional review format is not a fitting one to communicate either the scale of the authority on offer here or the challenges laid down, or even – perhaps more relevant – the author's own personal engagement with a topic that could challenge Brexit for its capacity to divide.
After the opening position is played – explicit from the title – little room is left for nuanced, subtle or holistic takes. The strategy is familiar from Dystopia's most ardently invoked muse AWN Pugin, and its most fitting backdrop his 1836 Contrasts, which similarly boasts a titular thematic strapline spoiler: '… Shewing the Present Decay of Taste'.
Both authors and their volumes focus on a polemic intent on overturning a century and more of received and part-digested ideas on form, taste and style, a legacy promulgated by a contemporary and interested majority as universal solutions to society's (and societies') manifest failings. Such a hegemonic legacy inevitably generates the counterblasts that Pugin and Professor James Stevens Curl respectively wring across every line and letter of their productions.
Each author forensically dissects their target and mercilessly promotes their positions across a raft of informed, erudite and insightful historically led deconstructions of the dominant architectural languages of their day. Equally under their scalpels is the concomitant tenet that such an architecture might have some exclusivity in its capacity to create better places for people. Such a presumptive position is rooted in the tenet that harking back to alternative formal responses inevitably represents some visceral and fatally inappropriate form of recidivism, in these contexts gothic/gothick or classic/classical.
Each author's position is boldly stated and argued in depth. The scale of scholarship is easily recognisable, and even the most aligned classicist or modernist – whatever their century – should be able to recognise much of substance. For example, the imbalance in the more recent historico-critical record smacks of cultural imperialism, while some of the most egregious of modern developments noted by each take advantage of flaws and failures in the political and planning systems, or their equivalent, despite the centuries and standards separating them. Both register strongly how so many 'progressive' developments, touted as part of a century and more of civic and constitutional empowerment, have often been led more by money than morality and, consequently, have resulted too often in meanness and mortality.
Both authors focus on the statement of case over the balancing subtleties that are more familiar, if less immediately arresting, critical tools. If, after their titles, there is a shortage of room for pedagogical manoeuvre or subtlety, there is not much need for it either. That would only undermine the intensity of the retort, a task rightly left to others more inclined to caution and compromise. Yet while ostensible targets are stylistic and formal – for Pugin classicism, and for his 21st-century partner in polemics, the modernist style and its successors and formal variants – each author's objections possess a subtlety that their combative stances too easily disguise.
Pugin is mostly remembered for attaching blame for the manifold perils and immorality of his modern age to the received classical style, and his offering of the revived medieval style as the solution. Such is the reductionist way of history when focused on taste. In fact Contrasts clearly indicts industrialisation as much as style, and stands as a more powerful and incisive statement of case than any provided by his more formalist successors: as much Greta as gothic. Similarly, the formalist trappings of the modern movement are the focus of our modern author. Looking beyond that surface narrative, however, the critique is concerned with how construction tied to modern industry excludes traditional approaches: structural, formal and historic.
The common emphatic stance of the opposition also betrays common limitations. It is uncomfortable that the shared moral dimensions that inspire the rhetoric are largely also hidden by it. And ironic – and revealing – conflicts also arise: Making Dystopia's own author-designed front cover celebrates Nash, Smirke and others who represent some of Pugin's most reviled leaders of contemporary and establishment taste. Evidently the history of the built and historic environment, not least its erratic engagements with history and structure in conservation, is not as straightforward as many might hope.
The philosopher Karl Popper contended that in historically-inspired and evidence-based polarised disputes such as these, only one real-life case is needed to undermine them. Most will have their own experience to call on. This reviewer's offering on the positive values and potential of progressive modernism – and its own exclusion due to a received taste – comes from when, in a previous post, I was involved with attempts to help save a charitable foundation established to care for post-war servicemen. Developed in a modernist style much loved by its modern residents, it boasted some of the best modern caring environments, all sitting comfortably within a design concept that had no qualms about its progressive aesthetic.
When its amenity was threatened by over-development, including part demolition, resident-led opposition ensued. The residents tried to get the complex and its largely contemporary local environs designated and managed as a part of a conservation area valued precisely for its modern style. Which is where we came in.
The initiative failed, however, as the area's modernist aesthetic – notably the urban design approach founded on a contemporary social housing backdrop – did not fit the historic profile of the traditional, conservation-area-friendly suburb. It was not the styles, or even the technology, that undermined care and survival, but the same legacy issues in contemporary taste and planning that our authors here also address.
The real drivers of change and care in places are invariably more diverse than past trends, style or taste. That is why we must secure the right skills and capacity across the systems and specialists that manage those drivers, not least the conservation services and officers.
---
This article originally appeared as 'Moral dimensions' in IHBC's Context 163 (Page 53), published by The Institute of Historic Building Conservation in March 2020. It was written by Seán O'Reilly, director of the IHBC.
--Institute of Historic Building Conservation
IHBC NewsBlog
BRE/BEIS project to modernise home energy rating scheme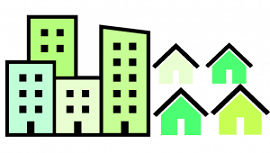 The Building Research Establishment (BRE) has announced a new project with the Department for Business, Energy and Industrial Strategy (BEIS) to improve and modernise the home energy rating scheme used to measure the energy and environmental performance of UK homes.
---
Interdisciplinary IHBC accreditation recognised by CSCS for PQP Cards

Sector lead the Construction Skills Certification Scheme (CSCS) has recognised the IHBC's professional accreditation and support (CPD etc.) in awarding its PQP (Professionally Qualified Person) cards.
---
IHBC Heritage Marketplace provides learning-led virtual engagement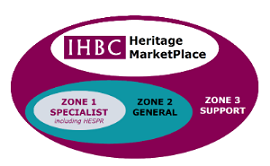 The IHBC's 2022 Aberdeen School Heritage MarketPlace (4.30-7.30PM, 15 June) is designed to extend the scope of a traditional IHBC School exhibition floor.
---
Unearthing the history of Gloucester's 'the Fleece' Hotel starts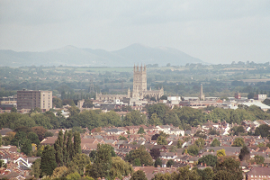 Work to repair a fire-hit medieval hotel in Gloucester is underway as crews have started work to strip back some of the modern trappings and reveal the historic framework.
---
Booking Open for IHBC Annual School: Aberdeen, 16-18 June 2022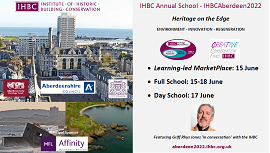 Options for in-person and virtual delegates to explore 'heritage on the edge' across up to 4 days of IHBC engagement & learning.
---
European Heritage Heads Forum statement on Ukraine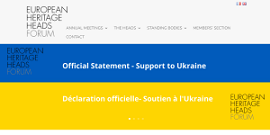 The Secretariat to the European Heritage Heads Forum has has coordinated its declaration of solidarity and support for Ukraine's cultural heritage institutions.
---
Welcome to #IHBC25 – 25 years since we turned professional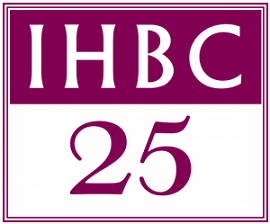 2022 will see the IHBC mark a quarter of a century since our incorporation as a professional body supporting and accrediting built and historic environment conservation specialists. We're kick-starting it by inviting your ideas on how to mark this special year!
---
IHBC launches new Guidance Note on 'Design sources for historic building conservation'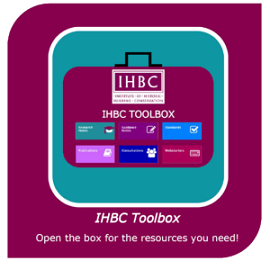 The IHBC's latest Guidance Note adds to the institute's open-access, online practitioner's Toolbox.
---
England's communities empowered to shape design of neighbourhoods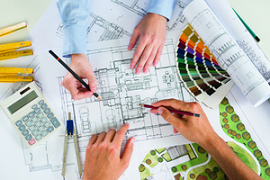 Twenty-five areas in England from Bournemouth to Carlisle have been awarded a share of £3 million to help them set their own standards for design locally. "move from a vicious circle of generic development to a virtuous circle of regenerative development".
---
IHBC at COP26 - Conserving our Places Conserves our Planet - Podcast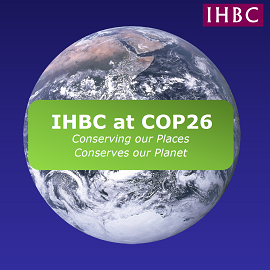 The IHBC seeks to raise awareness and understanding of how building conservation philosophy and practice contributes towards meeting the challenge of climate change.