MEP BIM and the building lifecycle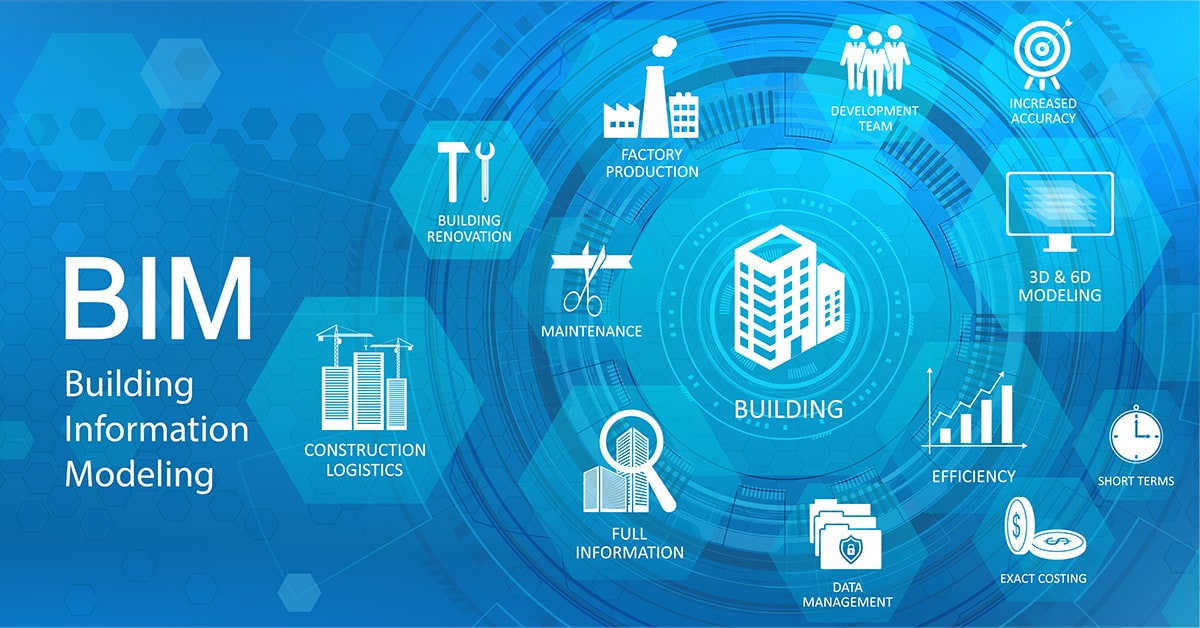 [edit]
Introduction
When the term MEP is used in the construction sector, it can refer to numerous mechanical, electrical, plumbing and fire-protection systems. MEP systems are the lifeline of most buildings. MEP engineers and construction professionals have Building Information Modelling (BIM), which allows them to effectively plan, design, construct and maintain the MEP systems of the building by providing access to accurate information, ensuring accuracy and improving speed and time.
One way to ensure the proper functioning of MEP systems in the building is to prioritise MEP design right from the onset. With effective planning, the prefabrication and onsite construction can be streamlined.
Using BIM for planning and designing can provide some advantages. It enhances visualisation, allows MEP engineers to properly see the MEP systems and spot design errors.
BIM also makes it possible for various members of the MEP team and other stakeholders to remain on the same page. Its cloud-based collaboration capabilities help to ensure that any information is updated in real time, which allows members of the team to make informed decisions.
BIM coordination services can expose inter or intra disciplinary clashes in the planning stage. It could be a hard clash occurring between two disciplines for instance a structural beam occupying the same space as plumbing pipe. It could also be soft clash which occurs when a component or element is not given the geometrical or spatial tolerance it requires. Clash detection could mitigate risk as well as save time, resources and money.
Some MEP components are prefabricated in offsite warehouse location and then transported, assembled and installed onsite. There are advantages of prefabrication, but accuracy here is crucial. By using BIM, the shop drawings extracted for prefabrication should be precise and thus, the MEP components can be assembled and installed onsite without considerable errors.
The benefits of using an intelligent 3D model also extend to onsite construction. Since many clashes are detected in the pre-construction stage, a lot of onsite construction goes without major delays.
With 4D BIM, the construction professionals can get accurate time-related information about the delivery, installation etc. of MEP components. It also detects workflow clashes (such as installation dates that are scheduled before the delivery of components).
With 5D BIM, it is possible to get more accurate cost estimates. It connects cost with quantities and hence any changes in materials and quantities of MEP components should automatically be reflected in the final cost.
The BIM model used for construction can be altered to reflect the as-built status and used for facility management. It can provide the facility managers with the information they would need about the location of MEP components, the manufacturers' details, the asset codes etc. This can be crucial information for quick repairs like leaking pipes, broken HVAC ducts etc.
As the buildings age, the MEP systems also reach the end of their useful life. They could then become harmful and quite draining on resources. It is why they need to be replaced or upgraded with time. Sometimes they also need to be updated, because there are more efficient and energy saving options available.
BIM Directory
---
[edit] Information Requirements
---
[edit] Information Models
---
[edit] Collaborative Practices
---
[edit] Standards
---
[edit] Levels of BIM
---
[edit] Glossary
---
[edit] Guide to BIM Level 2