Electrical contractor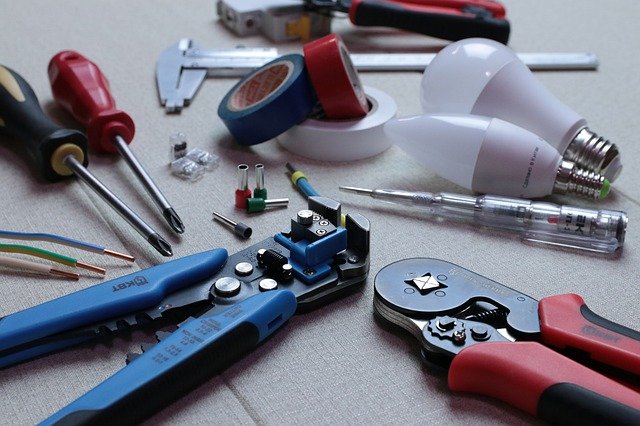 [edit]
Introduction
An electrical contractor is an individual tradesperson who is certified to perform work related to electrical systems. Compliance with several regulatory requirements is associated with electrical contractor accreditation. The different regulations are linked to different aspects of work that would be undertaken by an electrical contractor.
Only certified electrical contractors who have been registered with a competent person self-certification scheme are able to undertake and verify certain types of work. 'Competent person self-certifications schemes' (or 'competent person schemes') introduced in 2002 allow registered installers who are competent in their field to self-certify certain types of building work. Competent person schemes should make approval faster and cheaper, as there are no building regulations inspections or fees.
In England, Northern Ireland and Wales, the certification body for electrical contractors is the National Inspection Council for Electrical Installation Contracting (NICEIC). On 1 February 2001, ELECSA (another certification body) closed to new applicants. At that point, the process of transferring practitioners previously accredited under ELECSA over to NICEIC began.
Certified electrical contractors in England and Wales must comply with Part P of Schedule 1 to the Building Regulations, which governs electrical installations in dwellings. These require that, 'Reasonable provision shall be made in the design and installation of electrical installations in order to protect persons operating, maintaining or altering the installations from fire or injury.'
Electrical contractors in England and Wales who are not accredited cannot sign off Part P work. Northern Ireland does not require accreditation. Some local authorities will only give work to accredited electrical contractors.
The trade association for electrical contractors in England is the Electrical Contractors' Association (ECA). The ECA has been involved in the development of BS 7671 and other technical standards.
For more information see Electrical Contractors' Association.
In Scotland, the Scottish Joint Industry Board (SJIB) for the Electrical Contracting Industry offers industry approved training schemes for electrical contracting apprenticeships in Scotland. This work is managed on behalf of SJIB by the Scottish Electrical Charitable Training Trust (SECTT).
Electrical contractors in Scotland must comply with the Scottish building standards.
The trade association for electrical contractors in Scotland is SELECT (the Electrical Contractors' Association for Scotland). The Scottish Government has authorised SELECT to register qualified electricians to work in Scotland.
For more information, see SELECT Scotland's Electrical Trade Association.
Throughout the UK, approved electrical contractors must meet certain requirements established under BS 7671 - the IET Wiring Regulations. These regulations cover the selection, installation, inspection and testing of most electrical installations within residential and commercial buildings. Within the regulations are design and safety requirements as well as capacities for certain types of electrical equipment.
Approved contractors must:
In England, the work of certified electrical contractors is checked against BS 7671. Their work is also checked against other standards and is regularly assessed.
In Scotland, SELECT is a scheme provider for the certification of construction under BS 7671.
On 10 February 2021, the UK engineering services sector announced the formation of Actuate UK, an industry alliance of eight organisations, including ECA - Electrical and Engineering Services and SELECT – the Electrical Contractors' Association of Scotland.
For more information, see Actuate UK engineering services alliance.
[edit] The electrical contractor business
The term 'electrical contractor' can also refer to a business that employs qualified electricians or other associated tradespeople or subcontractors to undertake work.
There are several differences between independent professionals and electrical contracting companies. These may include:
Electrical contractors may hire labour only subcontractors and then provide materials for the job. The electrical contractor's duties towards labour only subcontractors are the same as to their own staff. Their health and safety documentation and procedures should reflect this. Electrical contractors must recognise the specific skill and experience of a labour-only subcontractor and consider additional health and safety procedures where necessary.