Cruck
Cruck is the term applied to a pair of curving timber members that meet at their tops to produce a rough arch. The two timbers (sometimes called 'blades') were traditionally formed by sawing a tree trunk with a natural curve in half. This would give a symmetrical affect and also mean that they would be lighter to transport than a complete tree trunk. When a house comprises several of these crucks it is called a 'cruck-framed' structure.
Cruck houses can be found in Scotland and Wales but they seem to have proliferated in England from the 12th century, mainly in the West, Midlands and North. In some parts of the country they continued to be constructed well into the 18th century.
The English county with the highest number of externally-visible cruck frames is Herefordshire. Although other counties may have similar numbers, they may be hard to find, due to the insertion of floors, party walls and chimneys, and the fact that many cruck frames were plastered over or masked under a stone or brick facing.
The construction method was practical and straight forward. Cruck pairs typically 5m-long, would be spaced somewhere between 12ft (3.6m) and 16ft (4.8m) apart to form bays – a typical small cottage might comprise just one, or possibly two bays.
A cruck house for a more wealthy family might comprise three or four bays, with the middle two bays forming a central hall. One end bay might house private family rooms while the other end might house a pantry and buttery. Both ends might also have had upper floor accommodation.
Assembly of the cruck pair would take place on the ground, using wooden pegs to join them together; they would then be hoisted into position. The cruck lower ends would first have been scorched to provide a degree of water- and rot-resistance, then rammed into the ground by about a foot (305mm). They would be linked at the top with a ridge pole and lower down by slender poles or purlins.
In between, connecting the cruck pairs, would be lighter timber frame (usually cob in northern areas) that would be clad with wattle and daub panels, or even mud, to form the walls. Alternatively, branches would have been used covered with straw thatch, brushwood or heather which may have extended down to the ground. In areas where stone was easily accessible, this might have been used in place of cob for the lower walling.
Eventually cruck construction was replaced by the box- or timber frame developed throughout Saxon and Norman periods.
IHBC NewsBlog
RTPI: Measuring What Matters: Planning Outcomes Research

The Royal Town Planning Institute(RTPI) has issued research from across the UK and Ireland into how authorities can measure the outcomes of planning.
---
Wales introduces the Optimised Retrofit Programme (ORP) for a green recovery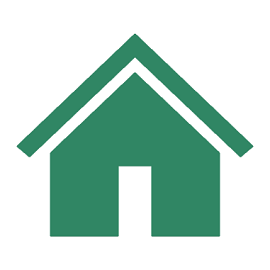 The Welsh Government has given the green light and a further £10M to a major new programme that will transform social housing across Wales, boost the economy and open the door to a new Welsh industry: the Optimised Retrofit Programme (ORP).
---
Lifeline grants for culture in all corners of the country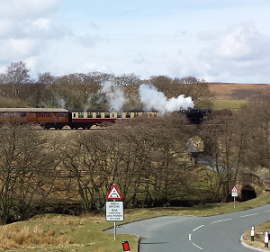 Culture across the country benefits as Lifeline grants from the latest round of the £1.57 billion Culture Recovery Fund will protect a further 162 heritage sites across the country.
---
Scottish Government rejects transformation of landmark building into luxury hotel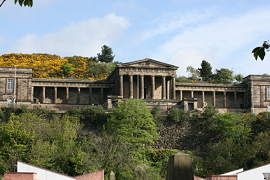 Now the building long touted as a potential home for the Scottish Parliament stands as a symbol of a divided Scottish capital.
---
One of Britain's last AA telephone boxes saved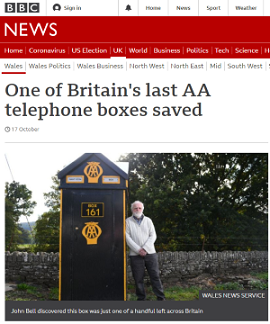 AA Box 161 has now been listed. The telephone boxes were a sanctuary for motorists in distress, but of the hundreds across Britain just 21 remain.
---
IHBC submits comments on BSI's PAS 2038 – Retrofitting non-domestic properties

The IHBC has noted that it fails to emphasise the need to carry out appropriate repairs as the vital precursor to installing retrofit measures.
---
Mapping tool for unused construction materials launched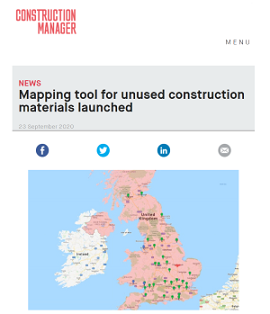 A mapping tool that provides contractors and their suppliers with a central database of local Materials Exchange Platform (MEP) projects to help cut waste by finding a home for unused materials has been launched.
---
'Unusual' WW2 sites listed and upgraded to mark 80th anniversary of Battle of Britain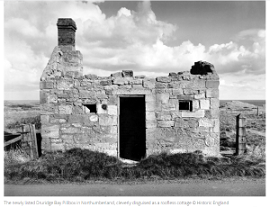 An air raid shelter, a pillbox cleverly disguised as a roofless cottage, a rare Chain Home radar defence tower, and a war memorial have been granted protection.
---
Derby City Council plans to knock down the 43-year old Assembly Rooms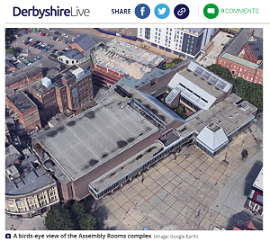 A planning application has been submitted by Derby City Council to knock down the Assembly Rooms – which has played host to the likes of Elton John, Iron Maiden, Take That, etc.
---
RIBA launches new contracts for the provision of conservation architectural services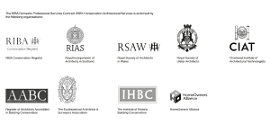 Specifically tailored for conservation projects, the Royal Institute of British Architects (RIBA) has launched two brand new professional services contracts.
---