Construction chemical trends in 2021
During the pandemic, many chemical manufacturing facilities ceased production due to lockdowns announced by the government. This resulted in weak demand from many end-use industries leading to low prices. However, with a gradual increase in oil price, petrochemical, and other chemicals including enzymes, water treatment chemicals, speciality chemical, agrochemicals and other manufacturers are expected to gain in 2021. In addition, with chemical demand increasing from various end-use industries in China with low rebound effect and an assumption India will follow on China's path, the chemical industry will experience growth and retain pre-pandemic level by early 2022.
Packaging materials, especially in the food industry, have witnessed tremendous changes during the pandemic. Consumer demand increased for frozen food offering better protection against bacteria and viruses. Some of the packaging materials offering better anti-bacterial and anti-viral properties include shrink films, aluminium, flexible bags and films, high barrier thermoforming films, skin films, and so on. Manufacturers have witnessed increased demand for such anti-viral packaging using materials such as polymer foam, metals and other disinfectant chemicals.
During post pandemic times, various plastic components are being replaced with natural products. For instance, paper straws, bamboo water bottles, leaf packaging, leaf trays, jute bags, paper bags, and so on are replacing plastic-based components. Recycled materials such as green solvents, bio-degradable and compostable materials and other natural fibre-based products are used having negligible environmental impact.
Since 1st January 2021, the European Union has imposed a tax of €0.80 (about $1.00) per kilogram on non-recycled plastic packaging waste. The tax is part of the EU's €750 billion ($900 billion) COVID-19 economic recovery package. such initiatives by the government will give an impetus for eco-friendly and recycled materials.
Concrete is one of the most used construction materials globally. The ability of concrete to bind with other materials using bacteria and admixtures is known as self-healing concrete. The ability of concrete to heal itself from interior or exterior damage enables increased longevity of structures. The use of self-healing concrete is currently in nascent stage, limited to buildings. However, it is also being developed for use in public infrastructure projects such as bridges, roads, tunnels, ports, and so on.
With stringent environmental regulations and increasing awareness, the demand for low environment impact chemicals is increasing. Green chemicals are sourced from recycled chemicals, biotechnology process, and bio-based methods, resulting in waste prevention, and a reduction in hazardous materials.
Modular and prefabricated construction, already seeing growth in the construction industry, is expected to witness significant further growth during the post-COVID era. Social distancing being the new normal, prefabricated panels can be constructed at an off-site location and transported to the construction site. The off-site facility can provide ample space and utilise ceiling cranes, conveyors, lifts, and other advanced equipment to increase construction efficiency. Modular construction can be cheaper compared to conventional construction and can lead to lower maintenance and longer life.
IHBC NewsBlog
Part of historic Old Courthouse in Cockermouth collapses into river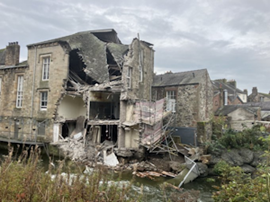 A section has fallen away and landed in the River Cocker below, including the back walls over three floors, sections of flooring and parts of the roof.
---
Scaffolding removed from Salisbury Cathedral after 37 years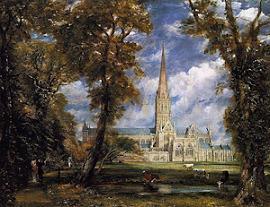 Starting with a survey in 1986, the 'topping out' ceremony took place 7 Sep 2023.
---
Demolition of Kirkcaldy's Category B former Kitty's nightclub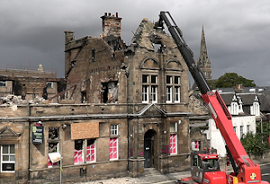 Following a fire, engineers confirmed that the building faced complete demolition.
---
Irreplaceable Welsh castle saved from collapse thanks to £2.2m grant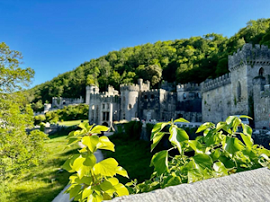 Wales' Gwrych Castle has a funding lifeline from the National Heritage Memorial Fund (NHMF) as part of its Covid-19 Response Fund
---
New interactive models of the 'Dinosaurs' sculptures in Crystal Palace Park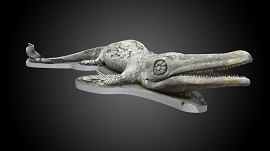 Interactive 3D models have been created of the 29 surviving 'dinosaurs' in Palace Park, South London.
---
How was it built – the Iconic Forth Bridge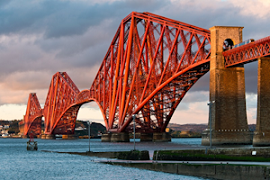 The Forth Bridge is one of the engineering wonders of the world. From the Engine Shed HES, find out more about how this incredible structure was built and what the conservation challenges are today.
---
Stirling's Christie Clock Tower demolition 'over safety' sparks Council investigation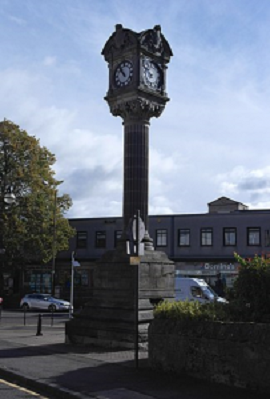 A clock tower which stood in Stirling for 117 years has been controversially and dramatically demolished by the local council over safety fears
---
The Natural Stone Source Book 2023-24 Specifiers Guide published

This guide is designed to be both inspirational and educational, providing the information and creative stimulation needed for successful completion of a natural stone project.
---
Context C176 published - World Heritage Sites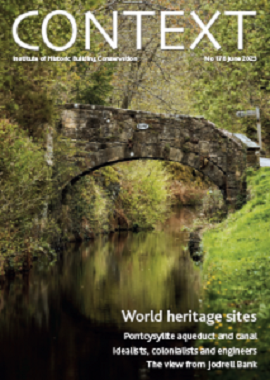 The issue explores the diverse facets of conservation of World Heritage Sites from across our globe.
---
Historic Environment Scotland unveils plans for new Archive House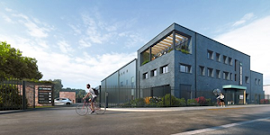 The innovative project will be an exemplar of reuse and retrofit of an existing building.