Conservation Engineering: a collection of casework, Volume 1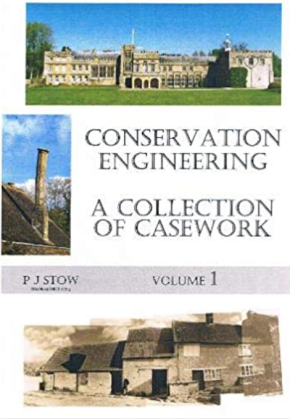 Conservation Engineering: a collection of casework, Volume 1, PJ Stow, Short Run Press, 2019, 864 pages, more than 600 colour photographs and more than 400 diagrams, hardback.
There is no rulebook for the structural repair of historic buildings, but Patrick Stow's comprehensive collection of casework forms an excellent guide to the principles and art of the possible.
Stow practiced in the West Country as a chartered engineer running his own consultancy specialising in conservation, and the book is the culmination of 25 years of experience. Further volumes are planned, and a companion of much slimmer proportions tells the story of the gestation of Volume 1, revealing the challenges of self-publishing and the unstinting effort which goes into such a project.
This substantial volume is divided into colour-coded sections, which group the 75 case studies according to elements of building structure such as roofs, walls and foundations. Each section is prefaced with a pictogram index, making it easy to reference cases similar to the scenario the reader may be faced with today. The scene is set for each case in the form of a brief explanation of the problem, diagnosis and structural solution, and the reader is taken on a well-explained journey using original material from project files.
Site notes, report extracts and lovely hand-drawn diagrams are freshly annotated, which helps tie together the sometimes disparate collection of material. Before-and-after photographs, together with photos of works in progress, do much to convey succinctly to the reader the essence of each case. Ideas are discussed without forming a prescriptive authority on what should be done. Of particular note are the insightful comments in blue on top of original material; Stow peppers the text with additional nuggets about each project. These add context, and allow his personality and enthusiasm for his work to come across. This turns what could have been a dry technical tome into an enjoyable read.
Subjects range from agricultural and industrial buildings through to dwellings, churches and country houses; interventions comprise predominantly repairs but also sensitive alterations to allow conversion and new uses. If there is an underlying characteristic to the repairs it is their simplicity, adding no more or less than is needed to gently assist the existing structure. That is the sign of good conservation engineering.
Several of the case studies demonstrate how small additions made to existing timber structures can enhance strength substantially. A notable example is a vertical tension wire applied from apex down to tie beam on a failing braced truss, effectively turning it into a king post truss. This judicious use of steel restores structural integrity with no loss of original fabric, and is truly elegant.
Another case, extending to a full 30 pages, including calculations, deals with advanced decay in the ringing chamber floor of a church tower. Discovered in the nick of time, we learn of the temporary measures taken to allow bell ringing at imminent weddings, discoveries made during opening-up, the repair options considered, and the final solution involving a combination of traditional carpentry repairs and new reinforcement, all based on a thorough understanding of the original.
For me the delight in this book is that it deals with real projects. We see the theory applied to real situations, how the result was executed on site, and what was learnt in the process. A student or practitioner wishing to develop their skills in the repair of historic structures should reach for this book and absorb the technical detail. For others with an interest in the conservation of old buildings it can be enjoyed through the photos, diagrams and prose. If only more of us found time to collate a lifetime's work.
---
This article originally appeared as 'A lifetime's casework' in Context 165, published by The Institute of Historic Building Conservation in August 2020. It was written by Simon Malam, conservation accredited architect, Donald Insall Associates.
--Institute of Historic Building Conservation
IHBC NewsBlog
'Local Heritage Listing: Identifying and Conserving Local Heritage' Published
Historic England has published a new edition of its advice note on how local heritage listing and local heritage lists can be formally identified as part of the wider range of designation so that they can be taken into account in planning applications.
---
Hammersmith Bridge illuminated red in Valentine's Day message to Government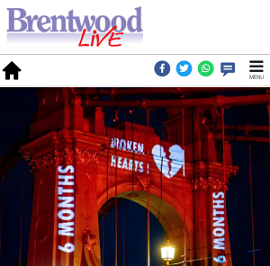 The stunt aimed at highlighting ongoing delays to its repair, as the 133-year-old west London bridge has been closed to traffic since April 2019 when cracks appeared in its pedestals.
---
Drone Surveying a London Landmark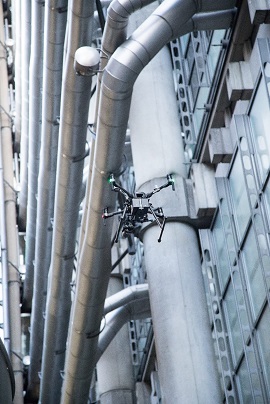 Uninhabited Aerial Vehicles (UAVs) have been used to undertake a survey of the Lloyd's building's external façade in the heart of the City of London.
---
Green Party calls for no VAT on refurbishment in new Parliamentary petition
The petition calls on the government to remove VAT on refurbishment projects and raise VAT on non-Passivhaus new-build construction to 20 per cent. Retrofitting is carbon-efficient but the current VAT regime privileges new build over refurbishment.
---
Conservation Professionals Concerned about Future Planning Policy

Directors of the IHBC and the Victorian Society are among those whose opinions are featured in the RICS in-house publication Modus as it explores heritage impacts in England's planning proposals.
---
Learn all about the Professions in Building Conservation at upcoming Conference

Glasgow City Heritage Trust (GCHT) 3-day online conference aimed at anyone working, or interested in working, within the building and heritage sectors.
---
New use for abandoned oil rigs: Offshore reefs!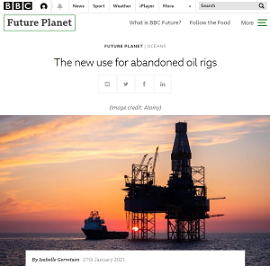 One way in which these old rigs can be remarkably useful is that the subsurface rig can provide the ideal skeleton for coral reefs, allowing the remarkable ecosystems beneath the waves come into their own.
---
Birnbeck Pier, in Weston-super-Mare, to undergo Restoration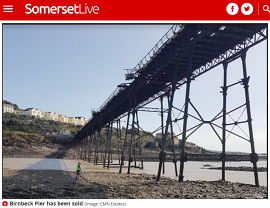 A new company – Birnbeck Holdings Limited – has now been set up by CNM Estates which has purchased Birnbeck Island and the historic pier.
---
Ecclesiastical Heritage Risk Barometer 2020 Published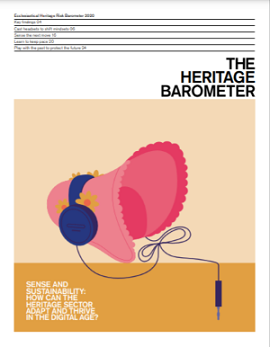 The publication offers research to help answer the question: 'How can the heritage sector adapt and thrive in the digital age'?
---
Victorian Bath House dug up from under a Manchester Car Park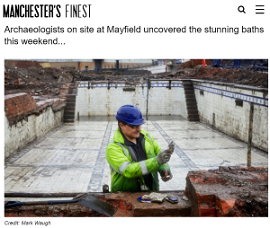 A stunning Victorian Bath House has been uncovered during works on creating the city's first public park in over 100 years.