Chemical news
Top Business Construction Chemical Next Trends 2021
1. PRICE RISE IN CHEMICAL INDUSTRY
During the pandemic, many chemical manufacturing facilities ceased production due to lockdown announced by the government. This had resulted in weak demand from many end-use industries leading to considerable low prices. However, with a gradual increase oil price, petrochemical, and other chemical including enzymes, water treatment chemicals, specialty chemical, agrochemicals and other manufacturers are slated to gain in 2021. In addition, with chemical demand increasing considerably from various end-use industries in China with low rebound effect and an assumption India will follow on China's path, the chemical industry will showcase growth and retain pre-pandemic level by early 2022.
Packaging materials, especially in the food industry, have witnessed tremendous changes during the pandemic. Consumer demand increased considerably for frozen food offering better protection against bacteria and viruses. Some of the packaging materials offering better anti-bacterial and anti-viral properties include shrink films, aluminum, flexible bags and films, high barrier thermoforming films, skin films, and so on. Different manufacturers have witnessed increased demand for such anti-viral packaging materials using materials such as polymer foam, metals and other disinfectant chemicals. These packaging materials are included in the #Top 10 Packaging Trends of 2021
3. Eco-friendly Packaging Materials
Banning plastics and single use plastic products, the pandemic exhibited different trends of our society without acknowledging the environmental impact. During post pandemic times, various plastic components are being replaced with natural products. For instance, paper straws, bamboo water bottles, leaf packaging, leaf trays, jute bags, paper bags, and so on are replacing plastic-based components. Recycled materials such as green solvents, bio-degrable and compostable materials and other natural fiber-based products are used having negligible environmental impact. Hence, they are one of the preferred materials of choice among the consumers. Since 1st January 2021, European Union has imposed a tax of €0.80 (about $1.00) per kilogram on non-recycled plastic packaging waste. The tax is part of the EU's €750 billion ($900 billion) COVID-19 economic recovery package. such initiatives by the government will give an impetus for eco-friendly and recycled materials.
Concrete is one of the most used construction materials globally. The ability of concrete to bind with other materials around them using bacteria and admixtures is known as self-healing concrete. The structural integrity of the building is the most vital aspect post construction. The ability of concrete to heal itself due to any interior or exterior damage enables increase in longevity of the structure. The use of self-healing concrete is currently in nascent stage, limited to buildings. However, it is also being developed for use in public infrastructure projects such as bridges, roads, tunnels, ports, and so on. It is one of the #Top 5 Construction Technology Trends for 2021.
5. INCREASED DEMAND FOR GREEN CHEMICALS
With stringent environmental regulations and increasing awareness among the mass, the demand for low environment impact chemicals is increasing. Green chemicals are sourced from recycled chemicals, biotechnology process, and bio based methods, thus resulting in waste prevention, minimalization of hazardous materials. Thus, the demand for green chemicals, and renewable chemicals is bound to increase considerably in 2021.
Modular and prefabricated construction, already having an in-growth in the construction industry, is expected to witness significant growth during the post-COVID era. Social distancing being the new normal, prefabricated panels can be constructed at an off-site location and transported to the construction site. The manufacturing process and the results of modular construction are suited according to the current times. The off-site facility can provide for ample space and utilize ceiling cranes, conveyors, lifts, and other advanced equipment to increase construction efficiency. Modular construction is cheaper as compared to conventional construction and also use light-weight materials leading to low maintenance and longer life period. These are some of the factors due to which modular construction is expected to grow significantly in the coming years.
IHBC NewsBlog
Drone Surveying a London Landmark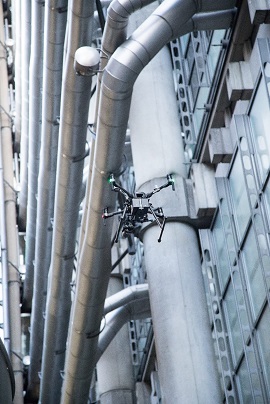 Uninhabited Aerial Vehicles (UAVs) have been used to undertake a survey of the Lloyd's building's external façade in the heart of the City of London.
---
Green Party calls for no VAT on refurbishment in new Parliamentary petition
The petition calls on the government to remove VAT on refurbishment projects and raise VAT on non-Passivhaus new-build construction to 20 per cent. Retrofitting is carbon-efficient but the current VAT regime privileges new build over refurbishment.
---
Conservation Professionals Concerned about Future Planning Policy

Directors of the IHBC and the Victorian Society are among those whose opinions are featured in the RICS in-house publication Modus as it explores heritage impacts in England's planning proposals.
---
Learn all about the Professions in Building Conservation at upcoming Conference

Glasgow City Heritage Trust (GCHT) 3-day online conference aimed at anyone working, or interested in working, within the building and heritage sectors.
---
New use for abandoned oil rigs: Offshore reefs!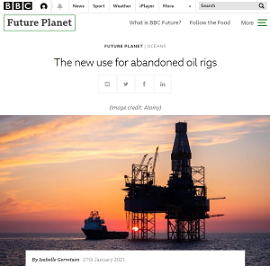 One way in which these old rigs can be remarkably useful is that the subsurface rig can provide the ideal skeleton for coral reefs, allowing the remarkable ecosystems beneath the waves come into their own.
---
Birnbeck Pier, in Weston-super-Mare, to undergo Restoration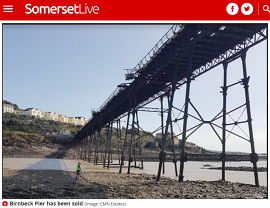 A new company – Birnbeck Holdings Limited – has now been set up by CNM Estates which has purchased Birnbeck Island and the historic pier.
---
Ecclesiastical Heritage Risk Barometer 2020 Published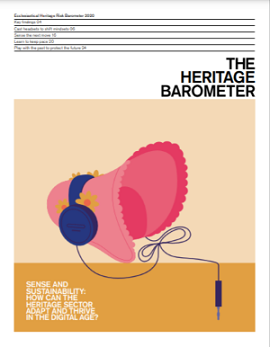 The publication offers research to help answer the question: 'How can the heritage sector adapt and thrive in the digital age'?
---
Victorian Bath House dug up from under a Manchester Car Park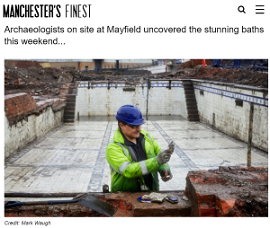 A stunning Victorian Bath House has been uncovered during works on creating the city's first public park in over 100 years.
---
APPG on 'Conservation, Places and People' Opens first Parliamentary Inquiry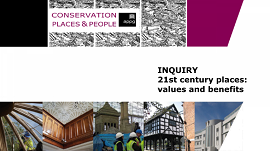 The Inquiry is into '21st Century Places – Values & Benefits'
---
Historic Photographer of the Year 2020 Winners Announced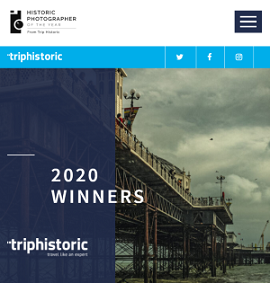 The awards showcase the very best historic places and cultural sites from across the globe.