Chemical news
Top Business Construction Chemical Next Trends 2021
1. PRICE RISE IN CHEMICAL INDUSTRY
During the pandemic, many chemical manufacturing facilities ceased production due to lockdown announced by the government. This had resulted in weak demand from many end-use industries leading to considerable low prices. However, with a gradual increase oil price, petrochemical, and other chemical including enzymes, water treatment chemicals, specialty chemical, agrochemicals and other manufacturers are slated to gain in 2021. In addition, with chemical demand increasing considerably from various end-use industries in China with low rebound effect and an assumption India will follow on China's path, the chemical industry will showcase growth and retain pre-pandemic level by early 2022.
Packaging materials, especially in the food industry, have witnessed tremendous changes during the pandemic. Consumer demand increased considerably for frozen food offering better protection against bacteria and viruses. Some of the packaging materials offering better anti-bacterial and anti-viral properties include shrink films, aluminum, flexible bags and films, high barrier thermoforming films, skin films, and so on. Different manufacturers have witnessed increased demand for such anti-viral packaging materials using materials such as polymer foam, metals and other disinfectant chemicals. These packaging materials are included in the #Top 10 Packaging Trends of 2021
3. Eco-friendly Packaging Materials
Banning plastics and single use plastic products, the pandemic exhibited different trends of our society without acknowledging the environmental impact. During post pandemic times, various plastic components are being replaced with natural products. For instance, paper straws, bamboo water bottles, leaf packaging, leaf trays, jute bags, paper bags, and so on are replacing plastic-based components. Recycled materials such as green solvents, bio-degrable and compostable materials and other natural fiber-based products are used having negligible environmental impact. Hence, they are one of the preferred materials of choice among the consumers. Since 1st January 2021, European Union has imposed a tax of €0.80 (about $1.00) per kilogram on non-recycled plastic packaging waste. The tax is part of the EU's €750 billion ($900 billion) COVID-19 economic recovery package. such initiatives by the government will give an impetus for eco-friendly and recycled materials.
Concrete is one of the most used construction materials globally. The ability of concrete to bind with other materials around them using bacteria and admixtures is known as self-healing concrete. The structural integrity of the building is the most vital aspect post construction. The ability of concrete to heal itself due to any interior or exterior damage enables increase in longevity of the structure. The use of self-healing concrete is currently in nascent stage, limited to buildings. However, it is also being developed for use in public infrastructure projects such as bridges, roads, tunnels, ports, and so on. It is one of the #Top 5 Construction Technology Trends for 2021.
5. INCREASED DEMAND FOR GREEN CHEMICALS
With stringent environmental regulations and increasing awareness among the mass, the demand for low environment impact chemicals is increasing. Green chemicals are sourced from recycled chemicals, biotechnology process, and bio based methods, thus resulting in waste prevention, minimalization of hazardous materials. Thus, the demand for green chemicals, and renewable chemicals is bound to increase considerably in 2021.
Modular and prefabricated construction, already having an in-growth in the construction industry, is expected to witness significant growth during the post-COVID era. Social distancing being the new normal, prefabricated panels can be constructed at an off-site location and transported to the construction site. The manufacturing process and the results of modular construction are suited according to the current times. The off-site facility can provide for ample space and utilize ceiling cranes, conveyors, lifts, and other advanced equipment to increase construction efficiency. Modular construction is cheaper as compared to conventional construction and also use light-weight materials leading to low maintenance and longer life period. These are some of the factors due to which modular construction is expected to grow significantly in the coming years.
IHBC NewsBlog
IHBC Annual School: Historic Places - People Places: 18 June 2021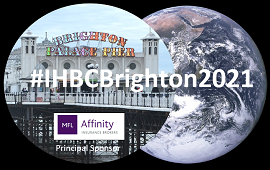 IHBC's 2021 virtual conference examines how we can best change and sustain places for the benefit of people, led by expert practitioners boasting international, national and local profiles and experiences.
---
St Albans Cathedral restoration features a figure wearing a face-mask!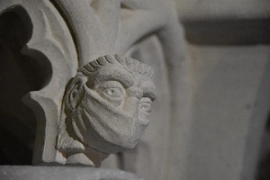 The medieval shrine of St Amphibalus has been restored to its former glory, now with 'a modern addition of a face wearing a face-mask to commemorate the shrine's restoration project' in the pandemic!
---
Ulster Canal to be Restored and Reopened in Border Region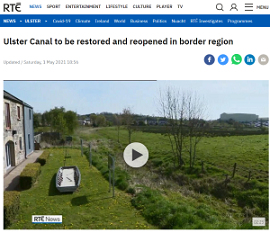 A section of the Ulster Canal, a disused canal in the border region of Monaghan and Fermanagh, will be restored and reopened as a public amenity more than 90 years after it was abandoned.
---
Remains of 'high-status' Roman villa and bath-house found in Scarborough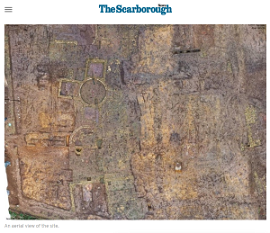 One of the most stunning Roman finds ever unearthed in Britain has been discovered on the site of a new housing development in a village near Scarborough.
---
IHBC's newest Context: Tackling 'Urban Design'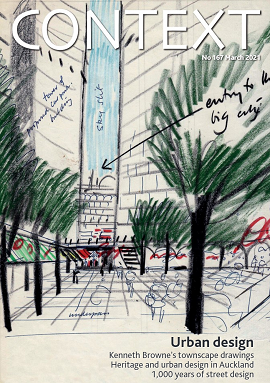 The latest issue (no.167) of the IHBC's membership journal Context is now out, boasting a tight focus on Urban Design, with a distinctly international take.
---
Europa Nostra announce Europe's 7 Most Endangered Heritage sites 2021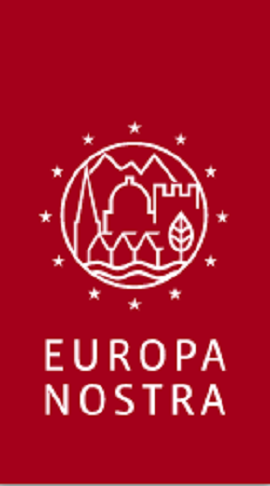 Europa Nostra has announced the list together with its partner, the European Investment Bank Institute.
---
Virtual Bradford will 'clone' the city to create navigable online world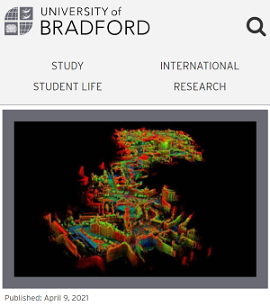 Work is underway on an ambitious project to virtually 'clone' Bradford city centre, as a 'Digital twin' will open the door to a 3D world with virtually endless possibilities.
---
Canal River Trust secures funding to create waterway roles for young people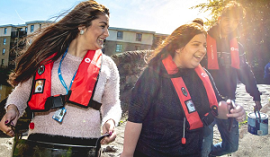 The support will create dozens of opportunities in heritage repair and construction and waterways management, funded by the Department for Work and Pensions.
---
2021 Building Conservation Directory published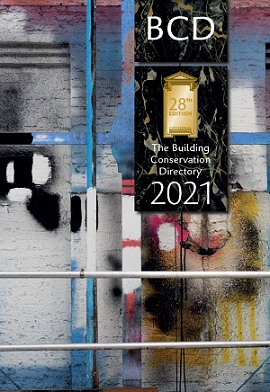 The 2021 edition of the Building Conservation Directory, also available online, has been published. Find skilled trades specialising in work to historic and traditional buildings.
---
BT dials up 'Adopt a Kiosk' scheme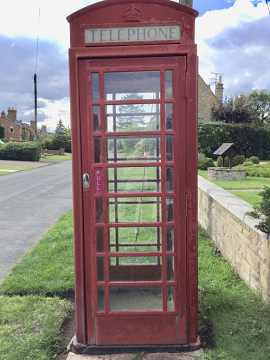 BT has revealed that almost 4,000 of its iconic red phone boxes across the UK are available for local communities to adopt for just £1.