CEEQUAL version 6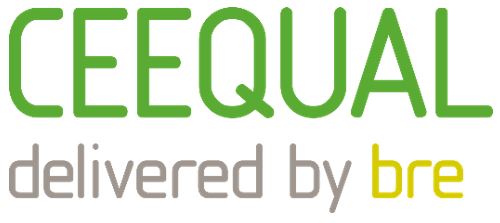 CEEQUAL is an evidence-based sustainability assessment, rating and awards scheme for civil engineering, infrastructure, landscaping and public realm projects. Launched in 2003, it was established to deliver improved specification, design and construction of works in those areas, where it challenges and encourages people to adopt more sustainable living solutions.
On 27 June 2019 BRE Global launched CEEQUAL Version 6 to support infrastructure project teams' sustainability goals.
Investors, governments and regulators are increasingly understanding that infrastructure is an asset that should be benchmarked in the same way as buildings. In response to this demand, CEEQUAL Version 6 provides a global benchmark for infrastructure sustainability to compare projects across markets and regions.
It combines the technical content of the CEEQUAL and BREEAM Infrastructure methodologies, and builds upon the well-proven processes of the CEEQUAL approach to assessment. It develops the scheme to appeal to new users, whilst maintaining the recognisable elements that existing users will be familiar with.
CEEQUAL Version 6 includes assessment issues which address some of the most pressing challenges the industry faces:
Dr Shamir Ghumra, BREEAM Director said: "We are delighted to launch CEEQUAL Version 6. When BRE Global acquired CEEQUAL it was with the stated intention of merging the CEEQUAL and BREEAM Infrastructure methodologies to create a world leading sustainability rating scheme for infrastructure. Today's launch successfully marks the end of the phase of fully integrating CEEQUAL into BRE Global."
Ian Nicholson, Director of CEEQUAL and Infrastructure said "Over the last months, we have worked with an industry working group to identify the best elements of both schemes and meld them into one. I'm really proud of our team's hard work in bringing the schemes together. What we have achieved provides a strong foundation from which infrastructure project teams can continue to improve the sustainability of what they deliver."
The launch of Version 6 marks the closure of both BREEAM Infrastructure (Pilot) and CEEQUAL Version 5 schemes. To aid transition, teams already working on CEEQUAL but who have not yet registered have until 30 September 2019 to register their projects to Version 5. Those who have already registered on these schemes are able to continue on them.
Ref http://www.ceequal.com/news/bre-global-launches-ceequal-version-6-to-support-infrastructure-project-teams-sustainability-goals/
Issue support documents
| | |
| --- | --- |
| | These are Multiple Author Articles - click on them and add to them today. It's easy. |
You can also add to General Multiple Author Articles here
Issue support documents are written for named BREEAM Issues or sub-issues. More info. (ac) = awaiting content
[edit] Management:
[edit] Health and Wellbeing
[edit] Energy
[edit] Transport
[edit] Materials
[edit] Land Use and Ecology
[edit] Pollution
Once an ISD has been initially created the '(ac)' marker can be removed
This particular index is based around the structure of the New Construction and RFO schemes.