Bandstands: pavilions for music, entertainment, and leisure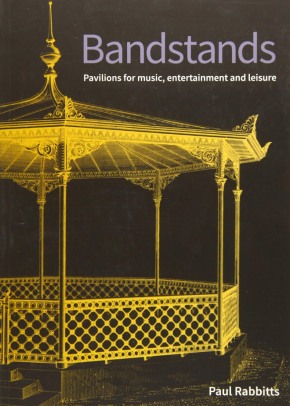 'Bandstands: pavilions for music, entertainment, and leisure', Paul Rabbitts, Historic England, 248 pages, 244 colour illustrations, softback.
---
Anyone who expects merely a celebration of the familiar cast-iron bandstand, an example of which graces the front cover of this book, will find it to be far more. It is a study of open-air music and its links with private pleasure gardens, the development of 19th and 20th century parks, and the expansion of seaside resorts as places of entertainment and leisure. Published by Historic England, with the aid of 111 supporters, its academic credentials are established by a comprehensive index and gazetteer of both existing and lost bandstands with dates, manufacturer or foundry, full bibliography and extensive notes.
The early chapters review leisure in private pleasure gardens and move to the 'rational recreation' of public parks and the place of music within them. Surprisingly, it was the sounding boards of bandstands that were important in amplifying northern brass bands and those of the military to increase public appreciation of music in parks. A further chapter deals with the varied art and architecture of bandstands, not only the familiar cast and wrought iron so excoriated by Ruskin and Mawson, but also to those of arts-and-crafts influence, such as that at Rushdene in Nottinghamshire by Sir Albert Richardson.
From there Rabbitts notes the post-war decline through changing musical taste and lack of local authority maintenance. He records the change in attitude to parks in the late 20th century, and the numerous restorations and replacements of bandstands fostered by the Heritage Lottery Fund. The book finishes positively with the array of uses for bandstands as focal points for our restored and vibrant parks.
A brief recital of the book's coverage gives little indication of the treasures to be found within. There are wonderful and varied historic and modern photos of the bandstands (including shells) in use. Drawing on contemporary commentators, there is considerable detail on events up and down the country, which lauds the variety of musical entertainment as seen through the eyes of citizens. A book for savouring, it will repay close reading for a wider historical understanding of the place of music in entertainment and leisure, and its role in the democratic nature of public parks.
Cast-iron enthusiasts will sift through a treasury of varied designs by Macfarlanes and the other Scottish foundries of the central belt. They exported their wares to the Commonwealth and the new world, thus promoting globally British ideas of music and its favoured place in public parks.
---
This article originally appeared as 'Rational recreation' in IHBC's Context 163 (Page 54), published by The Institute of Historic Building Conservation in March 2020. It was written by GR Arnold, retired Wirral conservation officer.
--Institute of Historic Building Conservation
IHBC NewsBlog
Virtual Bradford will 'clone' the city to create navigable online world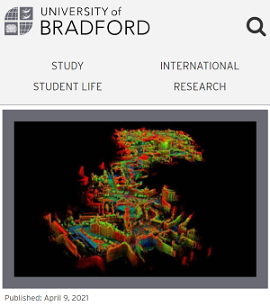 Work is underway on an ambitious project to virtually 'clone' Bradford city centre, as a 'Digital twin' will open the door to a 3D world with virtually endless possibilities.
---
Canal River Trust secures funding to create waterway roles for young people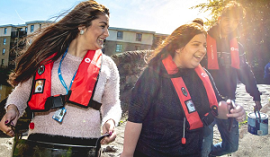 The support will create dozens of opportunities in heritage repair and construction and waterways management, funded by the Department for Work and Pensions.
---
2021 Building Conservation Directory published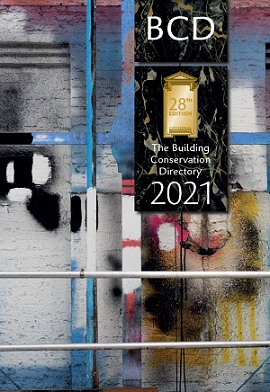 The 2021 edition of the Building Conservation Directory, also available online, has been published. Find skilled trades specialising in work to historic and traditional buildings.
---
BT dials up 'Adopt a Kiosk' scheme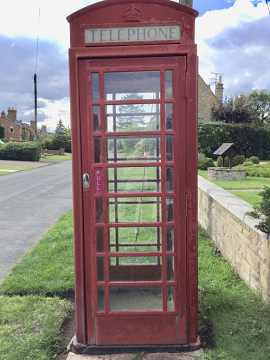 BT has revealed that almost 4,000 of its iconic red phone boxes across the UK are available for local communities to adopt for just £1.
---
Watch IHBC's webinar on 'Retrofit of Traditional Buildings'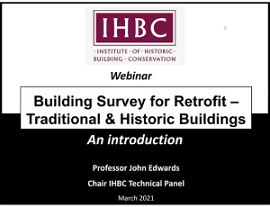 On 26 March the IHBC, led by Prof. John Edwards, hosted a free one-hour CPD webinar 'Introduction to Building Survey for Retrofit' for sector professionals.
---
Has the world left Europe behind?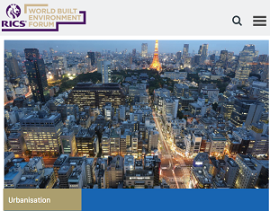 Greg Clark, writing an opinion piece for RICS, explores how good governance in cities pays dividends.
---
AHF on 'Transforming Places through Heritage'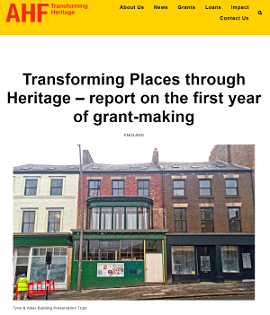 The Architectural Heritage Fund has issued a report on the first year of its 'Transforming Places Through Heritage' grants programme, funded by DCMS.
---
'Star Cities', Marvels of Renaissance Engineering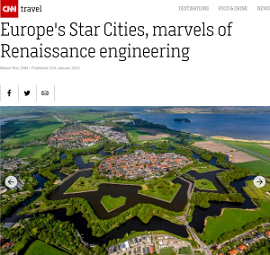 Europe's star cities are scattered all over Europe but their perfect geometrical beauty can only be fully admired when seen from above.
---
COTAC Releases Insight 1 series – The Need to Appreciate the Built Heritage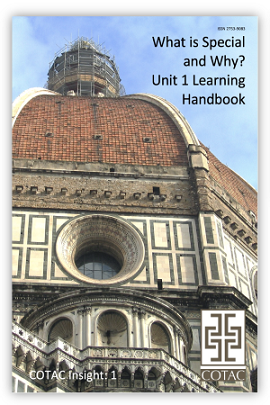 The freely available Insight 1 series targets a wide range of cohorts who wish to gain an appreciation of practical heritage conservation.
---
Palace of Westminster 'deteriorating faster than it can be fixed'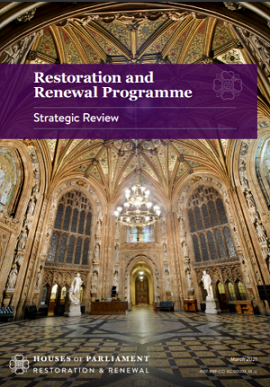 The restoration and renewal of the Palace of Westminster is of 'paramount importance' according to the recent strategic review.