Bandstands: pavilions for music, entertainment, and leisure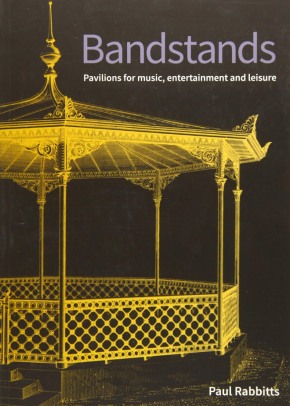 'Bandstands: pavilions for music, entertainment, and leisure', Paul Rabbitts, Historic England, 248 pages, 244 colour illustrations, softback.
---
Anyone who expects merely a celebration of the familiar cast-iron bandstand, an example of which graces the front cover of this book, will find it to be far more. It is a study of open-air music and its links with private pleasure gardens, the development of 19th and 20th century parks, and the expansion of seaside resorts as places of entertainment and leisure. Published by Historic England, with the aid of 111 supporters, its academic credentials are established by a comprehensive index and gazetteer of both existing and lost bandstands with dates, manufacturer or foundry, full bibliography and extensive notes.
The early chapters review leisure in private pleasure gardens and move to the 'rational recreation' of public parks and the place of music within them. Surprisingly, it was the sounding boards of bandstands that were important in amplifying northern brass bands and those of the military to increase public appreciation of music in parks. A further chapter deals with the varied art and architecture of bandstands, not only the familiar cast and wrought iron so excoriated by Ruskin and Mawson, but also to those of arts-and-crafts influence, such as that at Rushdene in Nottinghamshire by Sir Albert Richardson.
From there Rabbitts notes the post-war decline through changing musical taste and lack of local authority maintenance. He records the change in attitude to parks in the late 20th century, and the numerous restorations and replacements of bandstands fostered by the Heritage Lottery Fund. The book finishes positively with the array of uses for bandstands as focal points for our restored and vibrant parks.
A brief recital of the book's coverage gives little indication of the treasures to be found within. There are wonderful and varied historic and modern photos of the bandstands (including shells) in use. Drawing on contemporary commentators, there is considerable detail on events up and down the country, which lauds the variety of musical entertainment as seen through the eyes of citizens. A book for savouring, it will repay close reading for a wider historical understanding of the place of music in entertainment and leisure, and its role in the democratic nature of public parks.
Cast-iron enthusiasts will sift through a treasury of varied designs by Macfarlanes and the other Scottish foundries of the central belt. They exported their wares to the Commonwealth and the new world, thus promoting globally British ideas of music and its favoured place in public parks.
---
This article originally appeared as 'Rational recreation' in IHBC's Context 163 (Page 54), published by The Institute of Historic Building Conservation in March 2020. It was written by GR Arnold, retired Wirral conservation officer.
--Institute of Historic Building Conservation
IHBC NewsBlog
Mapping tool for unused construction materials launched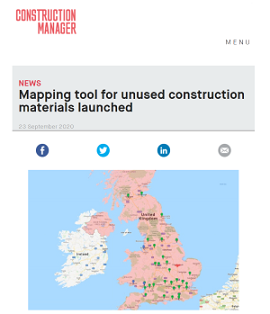 A mapping tool that provides contractors and their suppliers with a central database of local Materials Exchange Platform (MEP) projects to help cut waste by finding a home for unused materials has been launched.
---
'Unusual' WW2 sites listed and upgraded to mark 80th anniversary of Battle of Britain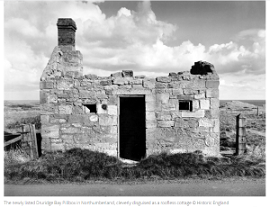 An air raid shelter, a pillbox cleverly disguised as a roofless cottage, a rare Chain Home radar defence tower, and a war memorial have been granted protection.
---
Derby City Council plans to knock down the 43-year old Assembly Rooms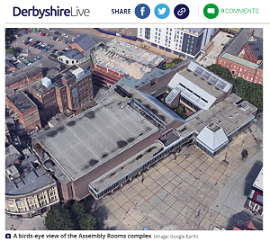 A planning application has been submitted by Derby City Council to knock down the Assembly Rooms – which has played host to the likes of Elton John, Iron Maiden, Take That, etc.
---
RIBA launches new contracts for the provision of conservation architectural services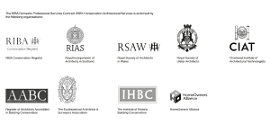 Specifically tailored for conservation projects, the Royal Institute of British Architects (RIBA) has launched two brand new professional services contracts.
---
Liverpool Mayor blocks £5m zip wire plan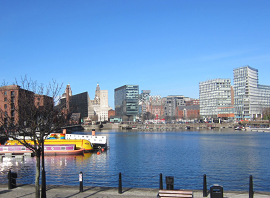 Liverpool Mayor Joe Anderson has made a dramatic intervention into the zip wire row which has divided people, politicians and businesses in the city.
---
Big Ben's roof is revealed as conservation work continues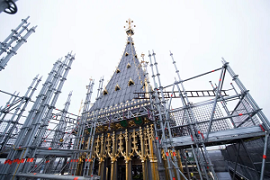 The roof of the Elizabeth Tower (also known as Big Ben) is slowly becoming visible again from 28 September 2020, as part of the scaffolding is removed.
---
Discover webinars, lectures, training, and other events via IHBC's CPD Circular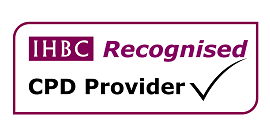 The IHBC lists quality providers of education and learning in the historic built environment, and emails a monthly recap of their upcoming events.
---
Denmark's 300-year-old homes of the future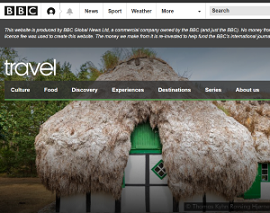 On Læsø, houses are thatched with thick, heavy bundles of silvery seaweed that have the potential to be a contemporary building material around the world.
---
Upcoming Heritage Open Days to feature in-person and online events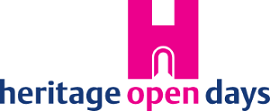 For the first time in its history, England's largest festival of heritage and culture will feature online events as well as in-person activities. Heritage Open Days (HODs) returns in September, thanks to support from players of People's Postcode Lottery.
---
RSA report 'Heritage for inclusive growth' published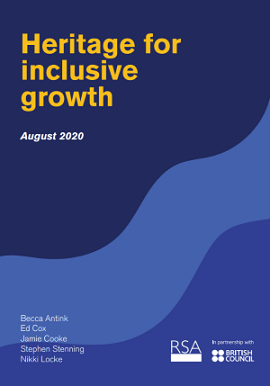 The Royal Society for the encouragement of Arts, Manufactures and Commerce (RSA) shows the scale of the 'missed opportunity' if we continue to separate heritage policymaking and economic policymaking.
---