Architecture and Urbanism in the British Empire
This article originally appeared as 'Permanent red' in IHBC's Context 151, published in September 2017. It was written by Graham Tite, conservation officer.
---
Book review: Architecture and Urbanism in the British Empire, GA Bremner, Oxford University Press, 2016, 465 pages, black and white illustrations, hardback.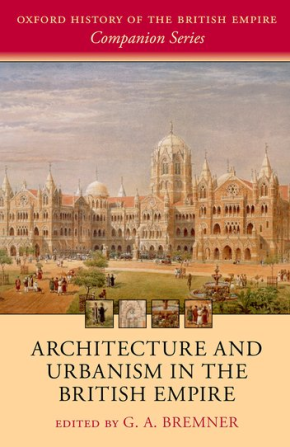 Global trade is nothing new. Ancient Rome took treats of olive oil and wine with it everywhere. High-value products were eventually shared universally when the modern age of travel opened up in the 17th century to create huge enterprises such as the East India Company (founded 1600) and its Dutch rival immediately afterwards. The gin-and-tonic was arguably invented in the mid-1700s by the British military in Minorca and the same drink was included in army rations in 19th century India, partly for its anti-malaria value. London gin was duly replaced on the Mediterranean island by a local product. Empires gave rise to commerce and cultural transfer as well as to conflict.
Architecture was no stranger either to global traffic. 'Architecture and Urbanism in the British Empire' takes us on travels across the former British Empire, defining this term via both the colonies that departed (the USA) or remained (Australia, New Zealand) or underwent forms of bellicose cohabitation (South Africa, India). Places that flew the Union Jack briefly, such as Corfu (British for half a century up to 1864) or Minorca (British at times in the 18th century), and where British buildings may still be found, are not included in this account. The smaller Caribbean islands had also been swapped frequently between European naval powers, with a resulting legacy of forts, but the volume is not an encyclopaedia and does not cover them all. The Falklands, as an Overseas Territory, thus gives way here to major imperial dominions such as Canada.
This solid volume is a series of essays from different scholars, under Alex Bremner's editorship. The most significant developments and the monuments produced are the main topics. The book is divided into two sections, the first dealing with a wide range of thematic issues such as building typologies, transmission of ideas, and the intersection between politics and planning.
The second explores these themes in the context of geographical regions, noting the variations and continuities. Leading architects such as Sir Herbert Baker (1862–1946) figure prominently. His considerable quantity of work in South Africa is catalogued, as are the imperial reflections he designed back home, such as India House (1928–30). A walk from Australia House (1913–18) along the Strand, passing India House and moving on as far as Haymarket for New Zealand House (1959), takes you on a London tour of architectural reminders of the former empire.
Bremner's own contributions include 'The Metropolis', an account not of exported designs but of the effects of empire on London's own buildings, from the former headquarters of the South Sea Company to East India House. The East India Company had many homes but is now chiefly remembered architecturally due to Haileybury (1806–9), the great school it built near Hertford. London bank headquarters shared through sculptural imagery a panorama of native figures to celebrate the global reach.
From the early settlements in Virginia to the great cathedrals, government buildings, railway stations, barracks and war memorials that stretch across vast distances in British India and Australia, the former empire is recorded. Slave houses and the bungalows of settlers also receive attention as ephemeral reminders of what colonies really consisted of. The authors demonstrate how the British used the forces of urbanism and architecture to assert control over the empire, and the continued presence of many of these buildings today symbolises the permanence of British influence.
The illustrations are simple and rationed. The index and footnotes identify this as a work of reference, pulling together previous sources and launching new ventures into a huge field of study.
---
This article originally appeared as 'Permanent red' in IHBC's Context 151, published in September 2017. It was written by Graham Tite, conservation officer.
--Institute of Historic Building Conservation
Find out more
Related articles on Designing Buildings Wiki
IHBC NewsBlog
IHBC hosts stand at 50th Anniversary conservation area celebration in Cambridge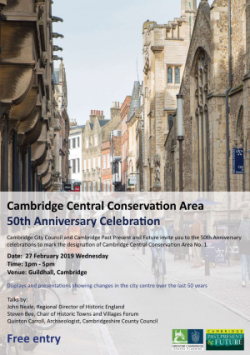 Free CPD and more on 27 February at Cambridge's Guildhall: all welcome though with the evening event by prior booking only…
---
IHBC welcomes top lawyer double-up to the 2019 Annual School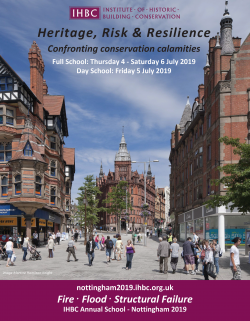 Charles Mynors and Nigel Hewitson: '… on legal issues around conservation calamities'!
---
More speakers announced for IHBC 2019 Day School
'Structures and structural failure' at IHBC's Nottingham School, with Ed Morton (ex Canterbury, York and Westminster to St Paul's) and John Ruddy.
---
IHBC HESPR top pick from £10.2M+ costed work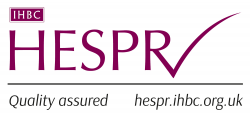 RSPB Scotland, seeks developer of 'micro-adventure with heritage interpretation' ('Wanderings and Windings'), closing 11/03, value £9000.
---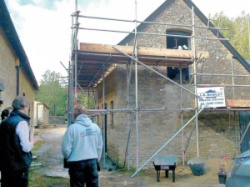 An ethnographic approach to conservation from Tom Yarrow in Context – with an 'energy twist', from the Trobriand Islands to Scotland.
---
Ageing gracefully - restorations which retain historical decay.
---
Survey on the importance of high quality design in building - Civic Voice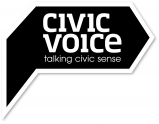 Following the government's launch of the Building Better, Building Beautiful Commission in Dec 2018 Civic Voice has launched a survey to assist in its submission.
---
Funding deal agreed to build homes on London rooftops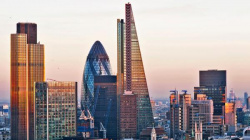 Government backa a project to build rooftop properties in London on the top of existing buildings - part of a £500m project for 11K+ affordable properties across the country…
---
RIBA publishes latest future trends survey results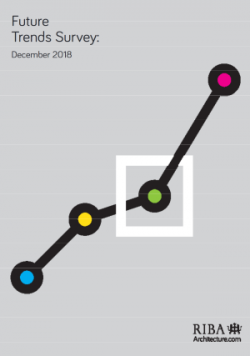 The latest RIBA survey of architects indicates a considerable fall in optimism about their future workload.
---
£38 million T Level Capital Fund launched for England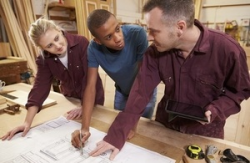 From 2020 young people taking T Levels – the technical equivalent of A levels - will benefit from a £38 million funding boost.
---
MHCLG on Construction Products Regulation in the event of no Brexit deal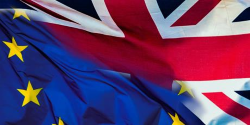 MHCLG has provided guidance with practical information on the legal requirements that would be required in a no deal scenario in relation to construction products.
---
Centre for Cities think tank reveals that British cities bear the brunt of austerity

The Centre for Cities think tank has called for an end to local government austerity as it reveals that Whitehall cuts have hit cities twice as hard as the rest of Britain.