Architecture and Urbanism in the British Empire
This article originally appeared as 'Permanent red' in IHBC's Context 151, published in September 2017. It was written by Graham Tite, conservation officer.
---
Book review: Architecture and Urbanism in the British Empire, GA Bremner, Oxford University Press, 2016, 465 pages, black and white illustrations, hardback.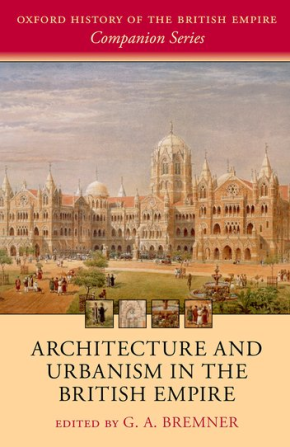 Global trade is nothing new. Ancient Rome took treats of olive oil and wine with it everywhere. High-value products were eventually shared universally when the modern age of travel opened up in the 17th century to create huge enterprises such as the East India Company (founded 1600) and its Dutch rival immediately afterwards. The gin-and-tonic was arguably invented in the mid-1700s by the British military in Minorca and the same drink was included in army rations in 19th century India, partly for its anti-malaria value. London gin was duly replaced on the Mediterranean island by a local product. Empires gave rise to commerce and cultural transfer as well as to conflict.
Architecture was no stranger either to global traffic. 'Architecture and Urbanism in the British Empire' takes us on travels across the former British Empire, defining this term via both the colonies that departed (the USA) or remained (Australia, New Zealand) or underwent forms of bellicose cohabitation (South Africa, India). Places that flew the Union Jack briefly, such as Corfu (British for half a century up to 1864) or Minorca (British at times in the 18th century), and where British buildings may still be found, are not included in this account. The smaller Caribbean islands had also been swapped frequently between European naval powers, with a resulting legacy of forts, but the volume is not an encyclopaedia and does not cover them all. The Falklands, as an Overseas Territory, thus gives way here to major imperial dominions such as Canada.
This solid volume is a series of essays from different scholars, under Alex Bremner's editorship. The most significant developments and the monuments produced are the main topics. The book is divided into two sections, the first dealing with a wide range of thematic issues such as building typologies, transmission of ideas, and the intersection between politics and planning.
The second explores these themes in the context of geographical regions, noting the variations and continuities. Leading architects such as Sir Herbert Baker (1862–1946) figure prominently. His considerable quantity of work in South Africa is catalogued, as are the imperial reflections he designed back home, such as India House (1928–30). A walk from Australia House (1913–18) along the Strand, passing India House and moving on as far as Haymarket for New Zealand House (1959), takes you on a London tour of architectural reminders of the former empire.
Bremner's own contributions include 'The Metropolis', an account not of exported designs but of the effects of empire on London's own buildings, from the former headquarters of the South Sea Company to East India House. The East India Company had many homes but is now chiefly remembered architecturally due to Haileybury (1806–9), the great school it built near Hertford. London bank headquarters shared through sculptural imagery a panorama of native figures to celebrate the global reach.
From the early settlements in Virginia to the great cathedrals, government buildings, railway stations, barracks and war memorials that stretch across vast distances in British India and Australia, the former empire is recorded. Slave houses and the bungalows of settlers also receive attention as ephemeral reminders of what colonies really consisted of. The authors demonstrate how the British used the forces of urbanism and architecture to assert control over the empire, and the continued presence of many of these buildings today symbolises the permanence of British influence.
The illustrations are simple and rationed. The index and footnotes identify this as a work of reference, pulling together previous sources and launching new ventures into a huge field of study.
---
This article originally appeared as 'Permanent red' in IHBC's Context 151, published in September 2017. It was written by Graham Tite, conservation officer.
--Institute of Historic Building Conservation
Find out more
Related articles on Designing Buildings Wiki
IHBC NewsBlog
Drinkers toast the future after historic Leeds pub granted GII listed heritage status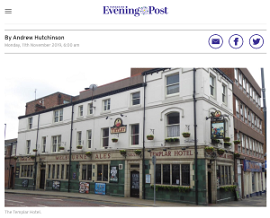 The Templar Hotel on Vicar Lane has been listed at Grade II by the Department for Digital, Culture, Media and Sport on the advice of Historic England.
---
Housing Minister announces new champion for modern 'MMC' housebuilding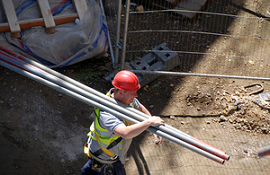 Government has announced a new Champion for Modern Methods of Construction as part of the government's drive to make the UK the global leader in housing standards.
---
RTPI on 'Why planning needs better outcome measurement'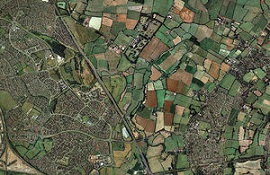 Planning is about so much more than the number of applications approved and the speed of processing them so the RTPI is commissioning research aimed at producing a toolkit that can demonstrate a wider range of outcomes.
---
The rise of 'facadism' in London, from the BBC and 'The Gentle Author'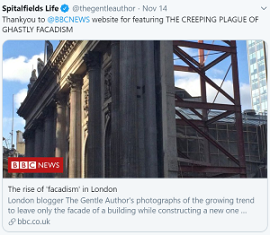 London blogger The Gentle Author has been photographing the changing face of London, focusing on what is known as 'facadism', the practice of destroying everything apart from the front wall and constructing a new building behind it.
---
Great Yarmouth Winter Gardens Facing Off Dilapidation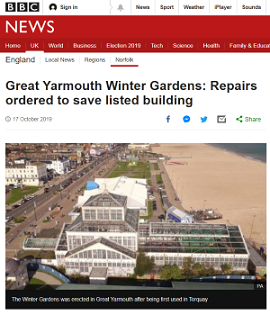 Urgent repairs have been ordered to save one of the country's most endangered buildings from dilapidation while Great Yarmouth Borough Council seeks an investor.
---
Construction urged to do more for butterflies and bees, via SNH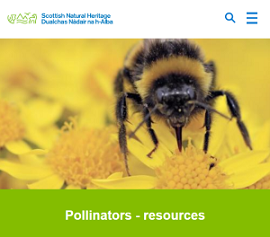 SNH has published new guidance on how best to fit pollinators into urban design and construction with a series of easy steps to suit all project budgets and sizes.
---
Applications now open for the Sustainability Scholarship for 2020: Closing 29/11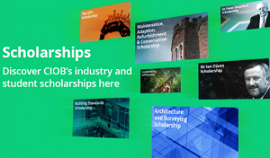 Applications are invited for the Sustainability Scholarship 2020, with successful applicants to receive £3000, support and mentoring from experts, and closing 29 November.
---
Government asked to save plans for Queensbury tunnel cycle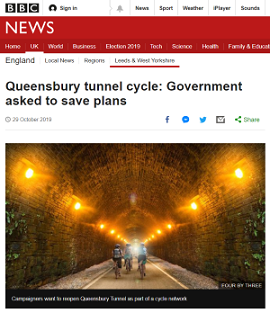 It was hoped the 1.4 mile (2.3km) Victorian Queensbury Tunnel could be used by cyclists travelling between Bradford and Halifax, but plans have been threatened.
---
Case Study in Durham Cathedral: Project Managment and Building Services Challenges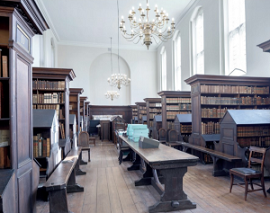 Completing works that widened public access to the hidden architectural spaces and collections of Durham Cathedral showcases exceptional project management.
---
Autumn clamp down on dust by HSE – site visits planned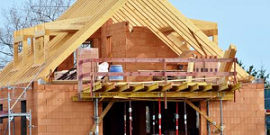 This month HSE is carrying out its latest construction inspection initiative with a focus in particular on measures in place to protect workers from occupational lung disease caused by asbestos, silica, wood and other dusts when carrying out common construction tasks.
---
Public property hubs to be delivered in Birmingham and Peterborough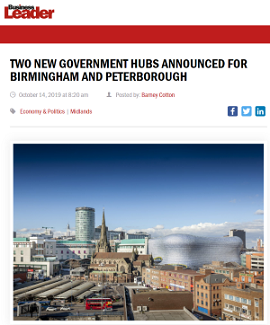 Peterborough and Birmingham are the latest places to benefit from the Government Hubs programme to regenerate city centre sites.
---