Historic England protects three shipwrecks
In August 2016, three historic shipwrecks in South West England have beenwere given protection by the Department for Culture, Media and Sport (DCMS) on the advice of Historic England.
Historic England wrote:
Shipwrecks have been a source of inspiration to English writers, artists and scholars for centuries – from Shakespeare to Enid Blyton, whose Famous Five spent a whole summer exploring a fictional Cornish wreck. This summer, these wrecks have been given special protection, and they include two that are often publicly accessible from the Devon sands.
Shifting sands and weather patterns can allow the public to see sights that are usually the preserve of divers. When the conditions are right, visitors to Devon can see this important historic coastal fabric, which has now been identified and given state protection, from dry land. Dating from the late Medieval period to the late 18th century, all three wrecks are rare survivals of wooden sailing vessels found in English waters and are protected for their potential to shed new light on key periods of England's maritime history.
The earliest wreck, known as the Axe Boat, lies in a mud bank on the west side of the Axe River in south Devon. Before appearing out of the mud in 2001 following changes in the flow of the River Axe, the wreck was unrecorded, suggesting it has remained buried in the riverbed within living memory. It's a rare example of vessels of the late medieval period and dating of extracted samples of wood indicates that it was built between 1400 and 1640. The hull retains characteristic features of medieval ships such as the 'crook'd floor' – a Y-shaped framing timber at the bottom of the vessel.
The Axe Boat is likely to have been used in coastal trade or fishing and such vessels were once prolific as England's mercantile trade developed. Axmouth was ranked as a major port by the mid-14th century and accounted for 15% of the country's shipping trade.
The other two wrecks lie a few hundred metres apart on the sands at Northam Burrows Country Park in an Area of Outstanding Natural Beauty in North Devon. They date to the late 18th century and have been exposed by the elements a number of times over the past few decades, most recently following the winter storms of 2014.
The larger wreck at Westward Ho! (23metres long x 7 metres wide) is nationally important because it still retains its key identifying features despite the effects of erosion, with the ship's construction and orientation clearly visible. It is believed to be the remains of the 'Sally', which ran aground on the sands in 1769, while bound from Oporto in Portugal to Bristol with a cargo of port wine.
The smaller boat was probably a Severn Trow, a small merchant ship working locally in the Bristol Channel coastline around 200 years ago. It is lying at such an angle that it appears to have been driven ashore in a storm. 11,000 vessels are known to have been wrecked in England waters in the late 18th century and few from this period have been discovered other than naval ships or important trading vessels such as East India Company ships. Together, the two wrecks are significant because they represent England's commercial ambitions of the time.
All three wrecks lie in sand or in mud in the inter-tidal zone so are freely accessible to visit on public land at the points when they are uncovered. No diving licence is required, though attention must be given to local tidal conditions.
[edit]
Find out more
[edit]
External references
IHBC NewsBlog
BRE/BEIS project to modernise home energy rating scheme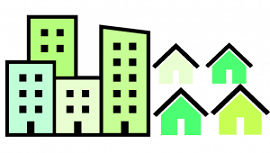 The Building Research Establishment (BRE) has announced a new project with the Department for Business, Energy and Industrial Strategy (BEIS) to improve and modernise the home energy rating scheme used to measure the energy and environmental performance of UK homes.
---
Interdisciplinary IHBC accreditation recognised by CSCS for PQP Cards

Sector lead the Construction Skills Certification Scheme (CSCS) has recognised the IHBC's professional accreditation and support (CPD etc.) in awarding its PQP (Professionally Qualified Person) cards.
---
IHBC Heritage Marketplace provides learning-led virtual engagement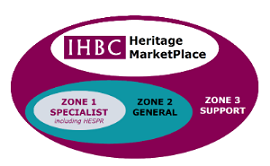 The IHBC's 2022 Aberdeen School Heritage MarketPlace (4.30-7.30PM, 15 June) is designed to extend the scope of a traditional IHBC School exhibition floor.
---
Unearthing the history of Gloucester's 'the Fleece' Hotel starts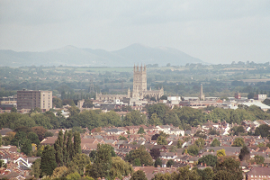 Work to repair a fire-hit medieval hotel in Gloucester is underway as crews have started work to strip back some of the modern trappings and reveal the historic framework.
---
Booking Open for IHBC Annual School: Aberdeen, 16-18 June 2022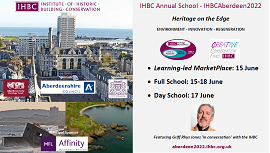 Options for in-person and virtual delegates to explore 'heritage on the edge' across up to 4 days of IHBC engagement & learning.
---
European Heritage Heads Forum statement on Ukraine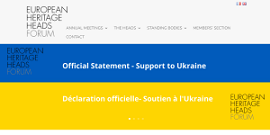 The Secretariat to the European Heritage Heads Forum has has coordinated its declaration of solidarity and support for Ukraine's cultural heritage institutions.
---
Welcome to #IHBC25 – 25 years since we turned professional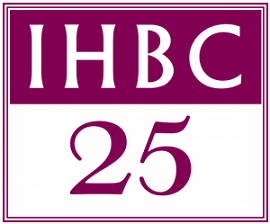 2022 will see the IHBC mark a quarter of a century since our incorporation as a professional body supporting and accrediting built and historic environment conservation specialists. We're kick-starting it by inviting your ideas on how to mark this special year!
---
IHBC launches new Guidance Note on 'Design sources for historic building conservation'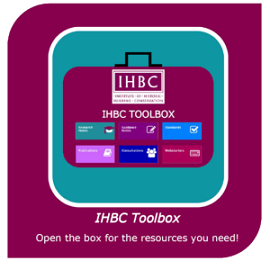 The IHBC's latest Guidance Note adds to the institute's open-access, online practitioner's Toolbox.
---
England's communities empowered to shape design of neighbourhoods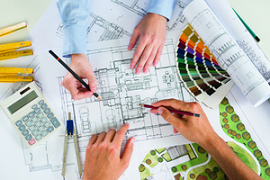 Twenty-five areas in England from Bournemouth to Carlisle have been awarded a share of £3 million to help them set their own standards for design locally. "move from a vicious circle of generic development to a virtuous circle of regenerative development".
---
IHBC at COP26 - Conserving our Places Conserves our Planet - Podcast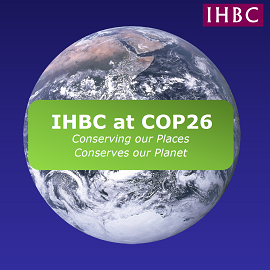 The IHBC seeks to raise awareness and understanding of how building conservation philosophy and practice contributes towards meeting the challenge of climate change.