Historic England protects three shipwrecks
In August 2016, three historic shipwrecks in South West England have beenwere given protection by the Department for Culture, Media and Sport (DCMS) on the advice of Historic England.
Historic England wrote:
Shipwrecks have been a source of inspiration to English writers, artists and scholars for centuries – from Shakespeare to Enid Blyton, whose Famous Five spent a whole summer exploring a fictional Cornish wreck. This summer, these wrecks have been given special protection, and they include two that are often publicly accessible from the Devon sands.
Shifting sands and weather patterns can allow the public to see sights that are usually the preserve of divers. When the conditions are right, visitors to Devon can see this important historic coastal fabric, which has now been identified and given state protection, from dry land. Dating from the late Medieval period to the late 18th century, all three wrecks are rare survivals of wooden sailing vessels found in English waters and are protected for their potential to shed new light on key periods of England's maritime history.
The earliest wreck, known as the Axe Boat, lies in a mud bank on the west side of the Axe River in south Devon. Before appearing out of the mud in 2001 following changes in the flow of the River Axe, the wreck was unrecorded, suggesting it has remained buried in the riverbed within living memory. It's a rare example of vessels of the late medieval period and dating of extracted samples of wood indicates that it was built between 1400 and 1640. The hull retains characteristic features of medieval ships such as the 'crook'd floor' – a Y-shaped framing timber at the bottom of the vessel.
The Axe Boat is likely to have been used in coastal trade or fishing and such vessels were once prolific as England's mercantile trade developed. Axmouth was ranked as a major port by the mid-14th century and accounted for 15% of the country's shipping trade.
The other two wrecks lie a few hundred metres apart on the sands at Northam Burrows Country Park in an Area of Outstanding Natural Beauty in North Devon. They date to the late 18th century and have been exposed by the elements a number of times over the past few decades, most recently following the winter storms of 2014.
The larger wreck at Westward Ho! (23metres long x 7 metres wide) is nationally important because it still retains its key identifying features despite the effects of erosion, with the ship's construction and orientation clearly visible. It is believed to be the remains of the 'Sally', which ran aground on the sands in 1769, while bound from Oporto in Portugal to Bristol with a cargo of port wine.
The smaller boat was probably a Severn Trow, a small merchant ship working locally in the Bristol Channel coastline around 200 years ago. It is lying at such an angle that it appears to have been driven ashore in a storm. 11,000 vessels are known to have been wrecked in England waters in the late 18th century and few from this period have been discovered other than naval ships or important trading vessels such as East India Company ships. Together, the two wrecks are significant because they represent England's commercial ambitions of the time.
All three wrecks lie in sand or in mud in the inter-tidal zone so are freely accessible to visit on public land at the points when they are uncovered. No diving licence is required, though attention must be given to local tidal conditions.
[edit]
Find out more
[edit]
External references
IHBC NewsBlog
IHBC London Branch Conference launched and open for booking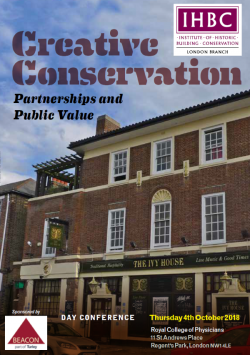 'Creative Conservation: Partnerships and Public Value' - 4 Oct, Royal College of Physicians - leading speakers, unequalled debate - a CPD opportunity not to be missed!
---
IHBC latest Jobs etc skills review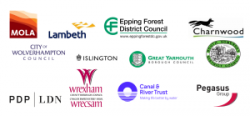 Specialist areas and skills in demand, from design and project management to regulation and more featured in our celebrated – and very cost-effective - IHBC Jobs etc service.
---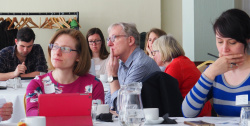 Ideas bear fruit, as early career members 'reverse mentor', generating fresh perspectives on the institute's future plans and structures!
---
IHBC Scotland at Listed Property Show in Edinburgh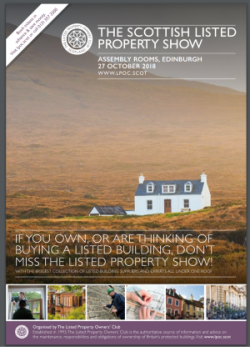 IHBC Scotland will host a CPD session at the Show on 27 October, while an IHBC stand will offer more informal access and conservation advocacy to visitors.
---
IHBC Heritage from the doorstep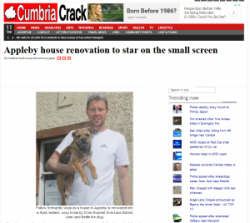 A traditional building in the Appleby Heritage Action Zone (HAZ) is filming its 'work in progress' as part of work grant aided by Historic England as reported by Cumbria Crack!
---
English Heritage celebrates the Cooper Car with a blue plaque.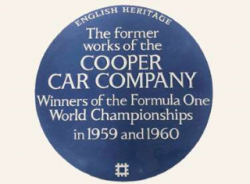 A blue plaque has been placed at the home of the former Cooper Car Company, marking its motoring heritage.
---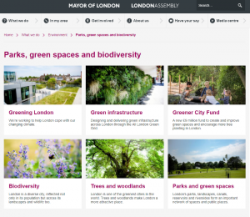 Community Tree Planting Grants and £1.5million woodland fund look to make London the world's first National Park City.
---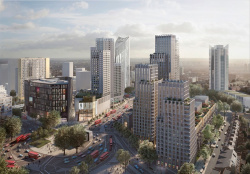 'What if mothers or teenagers designed our cities?' An opinion piece in the invites us to consider what our cities would look like if cities reflected their diverse populations.
---
V&A Dundee opens Saturday 15 Sept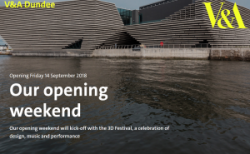 IHBC NewsBlogs reports on some building construction and collection highlights, including spectacular drone footage of work in progress and to completion.
---
IHBC supports LPOC petition on VAT reductions for Listed Buildings
LPOC notes '...it is perverse that repairs should be subject to VAT when new development is not'.
---
Loyd Grossman recently appeared on a BBC radio programme to discuss NIMBYism in heritage and development, the programme is currently available on BBC iPlayer.
---
Call to share land value with communities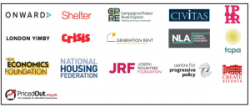 England's SoS for Housing, Communities and Local Government is sent an open letter by leading campaign organisations calling for land value to be shared.
---
Redrock Stockport wins 2018 Carbuncle Cup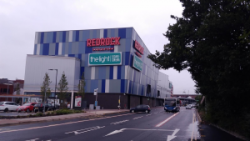 The 2018 winner of the Carbuncle Cup is Redrock Stockport, a £45m leisure complex and car park designed by BDP for the local council.