Historic England protects three shipwrecks
In August 2016, three historic shipwrecks in South West England have beenwere given protection by the Department for Culture, Media and Sport (DCMS) on the advice of Historic England.
Historic England wrote:
Shipwrecks have been a source of inspiration to English writers, artists and scholars for centuries – from Shakespeare to Enid Blyton, whose Famous Five spent a whole summer exploring a fictional Cornish wreck. This summer, these wrecks have been given special protection, and they include two that are often publicly accessible from the Devon sands.
Shifting sands and weather patterns can allow the public to see sights that are usually the preserve of divers. When the conditions are right, visitors to Devon can see this important historic coastal fabric, which has now been identified and given state protection, from dry land. Dating from the late Medieval period to the late 18th century, all three wrecks are rare survivals of wooden sailing vessels found in English waters and are protected for their potential to shed new light on key periods of England's maritime history.
The earliest wreck, known as the Axe Boat, lies in a mud bank on the west side of the Axe River in south Devon. Before appearing out of the mud in 2001 following changes in the flow of the River Axe, the wreck was unrecorded, suggesting it has remained buried in the riverbed within living memory. It's a rare example of vessels of the late medieval period and dating of extracted samples of wood indicates that it was built between 1400 and 1640. The hull retains characteristic features of medieval ships such as the 'crook'd floor' – a Y-shaped framing timber at the bottom of the vessel.
The Axe Boat is likely to have been used in coastal trade or fishing and such vessels were once prolific as England's mercantile trade developed. Axmouth was ranked as a major port by the mid-14th century and accounted for 15% of the country's shipping trade.
The other two wrecks lie a few hundred metres apart on the sands at Northam Burrows Country Park in an Area of Outstanding Natural Beauty in North Devon. They date to the late 18th century and have been exposed by the elements a number of times over the past few decades, most recently following the winter storms of 2014.
The larger wreck at Westward Ho! (23metres long x 7 metres wide) is nationally important because it still retains its key identifying features despite the effects of erosion, with the ship's construction and orientation clearly visible. It is believed to be the remains of the 'Sally', which ran aground on the sands in 1769, while bound from Oporto in Portugal to Bristol with a cargo of port wine.
The smaller boat was probably a Severn Trow, a small merchant ship working locally in the Bristol Channel coastline around 200 years ago. It is lying at such an angle that it appears to have been driven ashore in a storm. 11,000 vessels are known to have been wrecked in England waters in the late 18th century and few from this period have been discovered other than naval ships or important trading vessels such as East India Company ships. Together, the two wrecks are significant because they represent England's commercial ambitions of the time.
All three wrecks lie in sand or in mud in the inter-tidal zone so are freely accessible to visit on public land at the points when they are uncovered. No diving licence is required, though attention must be given to local tidal conditions.
[edit]
Find out more
[edit]
External references
IHBC NewsBlog
How Project Managers for Town Centre Developments can Balance Risk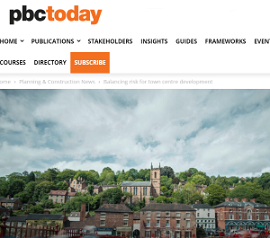 Jacqueline Hughes, senior risk analyst at Equib, in pbctoday discusses how project managers for town centre developments can get their risk management strategies right.
---
Red Tape is Strangling our High Streets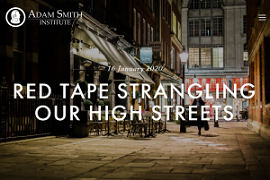 A new paper from the Adam Smith Institute argues that the problem with the High Street has been totally misunderstood, saying that we need to reform restrictive planning rules and reject a policy of managed decline to reinvigorate our town centres.
---
Calculating the full cost of energy used by buildings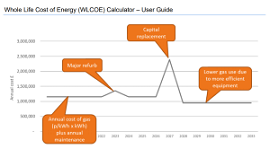 The Whole Life Cost of Energy (WLCoE) calculator – issued by government in BETA form – is intended to help building owners and operators to understand the full financial cost of the energy their buildings use, and welcomes feedback
---
England's heritage worth £31Bn: New Historic England report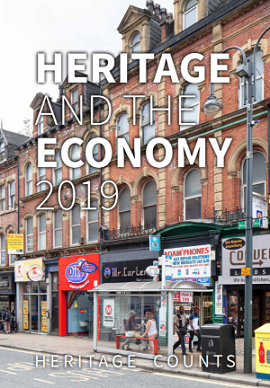 New research published by Historic England (HE) shows the value of heritage to England's economy as it contributes to economic prosperity and growth through jobs in the heritage and construction sectors and from tourism.
---
Part of Roman wall in Chester Collapses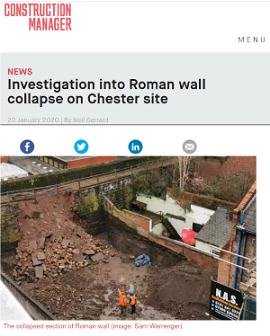 Investigations have begun into what caused part of Chester's Roman city wall to collapse during construction work.
---
Audit on new housing in England: Design overwhelmingly 'mediocre' or 'poor'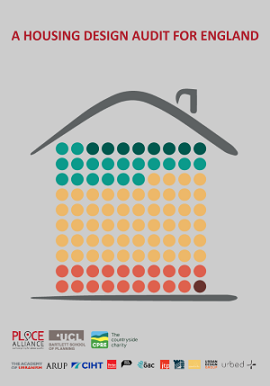 Though conservation professionals' skills in understanding, defining and explaining local character and architecture can help inform new residential design.
---
Historic England's '21 Fascinating Places Listed in 2019'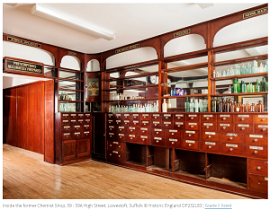 Over 500 historic places have been added to the National Heritage List for England (NHLE) in 2019 and Historic England (HE) has showcased 21 highlights.
---
UK's iconic first red public telephone box upgraded to GII*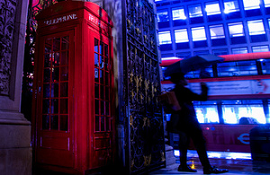 The K2 prototype telephone box situated outside the Royal Academy in London – built as part of the 1924 competition that gave rise to the iconic design and first listed at Grade II in 1986 – has had its listing upgraded to Grade II*.
---
Historic England publishes guidance on BIM for Heritage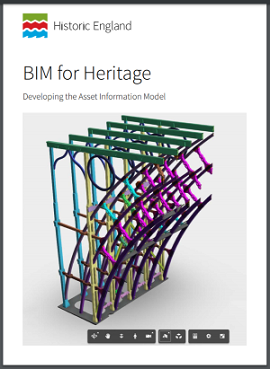 The second in a series focusses on developing the Asset Information Model (AIM).
---
High Streets Face a Bleak Future Without Rethinking Regeneration Strategies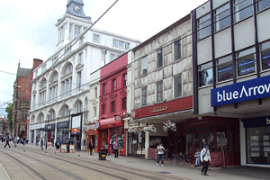 Reflecting issues that will be encountered across the IHBC's June 2020 Brighton School, think tank Centre for Cities argues for High Street success.
---
Take a look inside the first flat in the iconic Battersea Power Station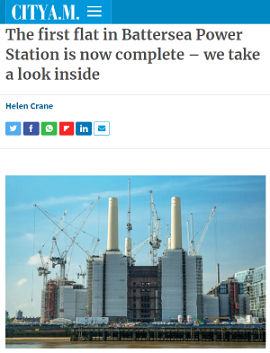 City A.M took a tour of the first apartment to be completed within the original grade II*-listed power station with designer Tim Boyd of Michaelis Boyd – which also designed the interiors for Soho House and the Groucho Club – and Battersea Power Station's UK sales director Georgia Siri.
---
Retrofit scheme named World Building of the Year at WAF 2019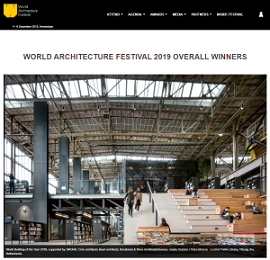 A conversion of a locomotive hangar into a public library is the first retrofit to win the top prize at the World Architecture Festival (WAF).
---