100 Sustainable Scottish Buildings
100 Sustainable Scottish Buildings, Richard Atkins and Emily Stephen (editors), SEDA, 2017, 240 pages, colour illustrations.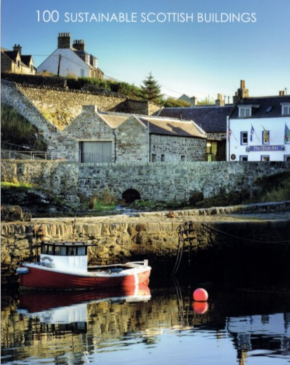 100 Sustainable Scottish Buildings is not a list of the 'top 100' sustainable buildings in Scotland; it is much more than that. An instructive assemblage of different types over different periods, it demonstrates the diversity and potential of a thoughtful response to social, economic, environmental sustainability. It is superbly illustrated. Punctuated by five short strategic pieces on central themes such as circular economy, social capital and buildings as agents of change, this is a useful inspiration and reference aimed at all those who work in the built and historic environment, demonstrating fulsomely what it claims, namely that 'sustainability is a responsibility and an opportunity, not a hair shirt to be endured'.
The impressive international credentials of the contributors give an accurate steer as to the calibre of the monograph: Robin Harper, the first Green MP in the UK, provides a motivating foreword, followed by Professor Ray Cole of University of British Columbia, Canada, Professor Sandy Halliday of Gaia Research, and Chris Butters, guest professor at the Oslo School of Architecture and St John's University Minnesota. David Cheshire of Aecom and Chris Stewart of Collective Architecture and SEDA further enrich the quality, while the co-editor and contributor, Richard Atkins, is co-author of the RIBA's Sustainability Guide to the Plan of Works (2013, 2016).
There is much to savour on what is possible from the contents. Refurbishments are detailed constructively: notably, the Nicolson Street Housing, Edinburgh, by Gaia Architects, a city-centre, Category-B-listed building, where work informed by research ensured that all toxic materials and potential asthma and allergy triggers were removed, while materials with hygroscopic properties and breathing walls aided moisture management. Similarly, the 'whole-house' sustainable refurbishment undertaken at Scotstarvit Cottage by Historic Environment Scotland and the National Trust for Scotland used hemp and breathable perlite insulation, retaining all original features and passive ventilation. Challenges, such as the re-fitting of the Category-A-listed Royal Commonwealth Pool by S&P Architects, show what can be achieved successfully within an existing envelope, using filtration systems, solar heating and recycled water.
Historical types are explored for their early wisdom: for example, the colony housing in Edinburgh's Stockbridge with a layout that combines the importance of sunlight with the advantages of communal living, low-rise accessibility, and simple practicality and compactness.
New designs enthuse those handling work in historic settings. Gokay Deveci's affordable, low-energy housing at Tigh-na-Claddach on Dunoon's seafront proves that 'sustainable energy-efficient design is possible on a social housing budget'. Under the theme of work, Gaia Architects' Straw Bale Office, Dunning, is a useful example of imaginative experiment using local and reclaimed materials sourced within 20 miles, from hazel twigs to wool insulation.
In conclusion, this book delivers, as Professor Fionn Stevenson of Sheffield School of Architecture advises: 'If you want to truly understand the green spirit of ecological building design that is alive and thriving in Scotland... there is no better collection in the UK to guide students and practitioners alike'.
---
This article originally appeared as 'Not a hair shirt' in IHBC's Context 154, published in May 2018. It was written by Deborah Mays, head of listing advice at Historic England and a former HESPR registered consultant.
--Institute of Historic Building Conservation
Find out more
IHBC NewsBlog
IHBC Jobs etc - latest skills review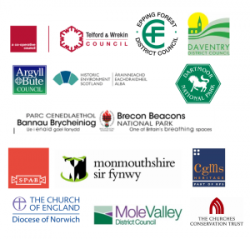 If you have career interests in heritage see IHBC's latest 'Jobs etc.' skills review.
---
Fire at Nottingham Cattle Market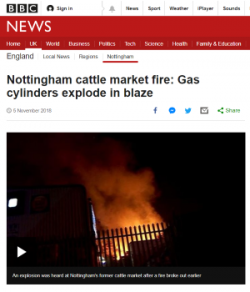 More sad context in the host city for IHBC's 2019 Annual School 'Heritage, Risk & Resilience'.
---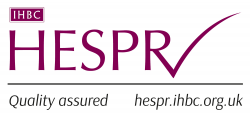 From £55K+ costed work this week: Historic England seeks Surveys and Statements for HAZ-related Bishop Auckland buildings, closing 29/11, £13-15K value.
---
Welsh Government publishes - Priorities for the Historic Environment of Wales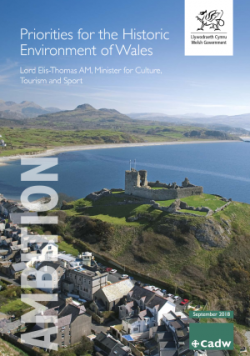 ---
Builders spend 2½ years driving their van new research reveals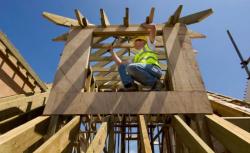 Plus almost one year trying to locate a particular tool...
---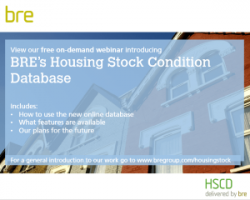 BRE webinar on Housing Stock Condition Database – and suggestions for more also sought!
---

In every issue of Context, we have a round up of a selection of some of the latest publications which are relevant to historic building conservation.
---
IHBC welcomes £55M heritage-specific funding for high streets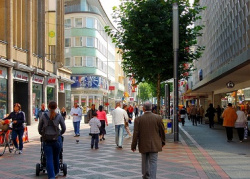 However it highlights how holistic benefits merit more investment as 'healthy high streets mean healthy – and happy – people'!
---
IHBC - Heritage from the House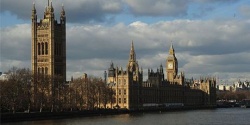 So what do MPs think of 'beauty and the built environment' – As Vaizey asks 'Could a heritage listing be given to some of our great cities and towns, to preserve them?'!
---
HE welcomes £40M in the Budget to work with LPAs on successful HAZ initiatives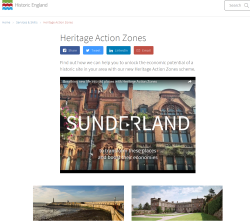 The boost in budget will help work with Local Planning Authorities in the regeneration of historic high streets that are struggling with economic and social pressures.
---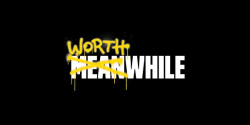 DBW reports on U+i take on empty London properties: 2,700 hectares with permission to build and no construction commenced.
---
Welsh Gov Climate Change consultation – Closes 7 Dec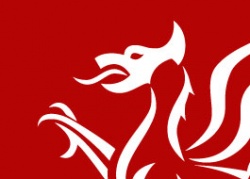 The Historic Environment Group is launching a consultation on their draft Historic Environment & Climate Change: Sector Adaptation Plan.
---
Cadw - Understanding Listing in Wales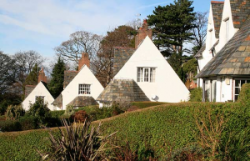 Understanding why and how buildings are listed this provides an introduction for owners, occupiers and agents about what listing means for them.
---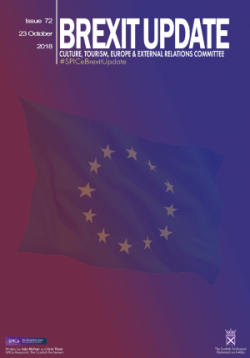 The Scottish Parliament's SPICe update on Brexit, from its Culture, Tourism, Europe and External Relations Committee is now out.
---
Parliamentary HCLG Committee reports on Land Value Capture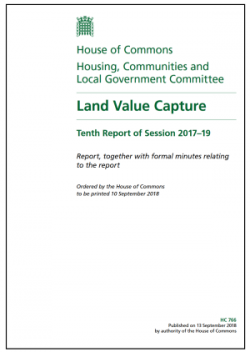 'Reform taxes and charges to claim more' and consider 'Local Infrastructure Tariff'.
---
First picture of the great glass elevator planned at Battersea Power Station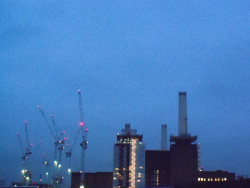 The first images of how the cylindrical lift will look when it launches in 2021 were released by the developers of the £9 billion regeneration scheme.
---
New commission announced to champion beauty in the built environment in England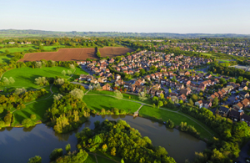 The commission to promote better design and style of homes is to be chaired by conservative philosopher and author Sir Roger Scruton.
---
Public to have say on new National Parks for England - closes 18/12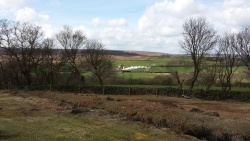 The Government is inviting views on how England's 10 National Parks and 34 Areas of Outstanding Natural Beauty (AONBs) meet the nation's needs.
---
Pathways into Construction - reaching out to under-represented groups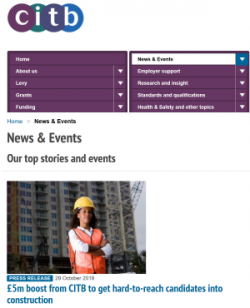 £5M boost from CITB to get hard-to-reach candidates into construction with new Pathways into Construction.
---
Introducing Pugin and his vision of a Gothic England to a younger audience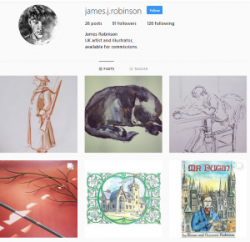 Pugin Society: Illustrator of children's book inspired by Pugin's Gothic vision – 'Bringing Pugin to a younger readership'.