100 Sustainable Scottish Buildings
100 Sustainable Scottish Buildings, Richard Atkins and Emily Stephen (editors), SEDA, 2017, 240 pages, colour illustrations.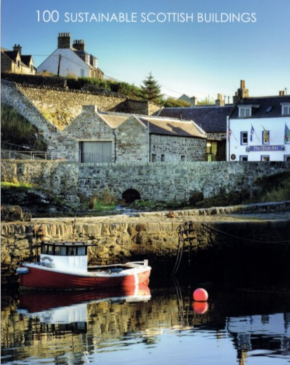 100 Sustainable Scottish Buildings is not a list of the 'top 100' sustainable buildings in Scotland; it is much more than that. An instructive assemblage of different types over different periods, it demonstrates the diversity and potential of a thoughtful response to social, economic, environmental sustainability. It is superbly illustrated. Punctuated by five short strategic pieces on central themes such as circular economy, social capital and buildings as agents of change, this is a useful inspiration and reference aimed at all those who work in the built and historic environment, demonstrating fulsomely what it claims, namely that 'sustainability is a responsibility and an opportunity, not a hair shirt to be endured'.
The impressive international credentials of the contributors give an accurate steer as to the calibre of the monograph: Robin Harper, the first Green MP in the UK, provides a motivating foreword, followed by Professor Ray Cole of University of British Columbia, Canada, Professor Sandy Halliday of Gaia Research, and Chris Butters, guest professor at the Oslo School of Architecture and St John's University Minnesota. David Cheshire of Aecom and Chris Stewart of Collective Architecture and SEDA further enrich the quality, while the co-editor and contributor, Richard Atkins, is co-author of the RIBA's Sustainability Guide to the Plan of Works (2013, 2016).
There is much to savour on what is possible from the contents. Refurbishments are detailed constructively: notably, the Nicolson Street Housing, Edinburgh, by Gaia Architects, a city-centre, Category-B-listed building, where work informed by research ensured that all toxic materials and potential asthma and allergy triggers were removed, while materials with hygroscopic properties and breathing walls aided moisture management. Similarly, the 'whole-house' sustainable refurbishment undertaken at Scotstarvit Cottage by Historic Environment Scotland and the National Trust for Scotland used hemp and breathable perlite insulation, retaining all original features and passive ventilation. Challenges, such as the re-fitting of the Category-A-listed Royal Commonwealth Pool by S&P Architects, show what can be achieved successfully within an existing envelope, using filtration systems, solar heating and recycled water.
Historical types are explored for their early wisdom: for example, the colony housing in Edinburgh's Stockbridge with a layout that combines the importance of sunlight with the advantages of communal living, low-rise accessibility, and simple practicality and compactness.
New designs enthuse those handling work in historic settings. Gokay Deveci's affordable, low-energy housing at Tigh-na-Claddach on Dunoon's seafront proves that 'sustainable energy-efficient design is possible on a social housing budget'. Under the theme of work, Gaia Architects' Straw Bale Office, Dunning, is a useful example of imaginative experiment using local and reclaimed materials sourced within 20 miles, from hazel twigs to wool insulation.
In conclusion, this book delivers, as Professor Fionn Stevenson of Sheffield School of Architecture advises: 'If you want to truly understand the green spirit of ecological building design that is alive and thriving in Scotland... there is no better collection in the UK to guide students and practitioners alike'.
---
This article originally appeared as 'Not a hair shirt' in IHBC's Context 154, published in May 2018. It was written by Deborah Mays, head of listing advice at Historic England and a former HESPR registered consultant.
--Institute of Historic Building Conservation
Find out more
IHBC NewsBlog
COVID-19: Advice and Updates collated from the Heritage Sector
Organisations with conservation links have been collating resources on COVID-19 impacts, including Built Environment Forum Scotland (BEFS), Historic Environment Forum, The Heritage Alliance (THA), and Historic England, on cleaning surfaces.
---
Councils considering 'executive powers' as measures to avoid planning gridlock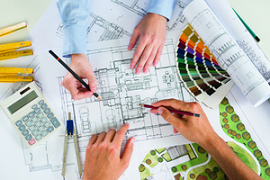 Councils are reported to be considering taking up rarely-used executive powers to keep the planning and development system moving during the coronavirus pandemic.
---
Historic England provides updated flood recovery advice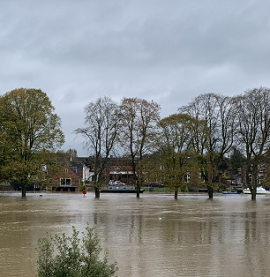 Historic England's 'After a Flood' provides timely advice on how to dry walls properly and avoid further damage to the building fabric.
---
Conservation of Timber Buildings: an example of evolving conservation techniques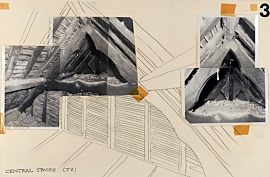 Context Issue 162 offers a peek into an archive of timber conservation history through the records of the practice of FWB and Mary Charles Chartered Architects.
---
Call for VAT rates for Refurbishment to be Reduced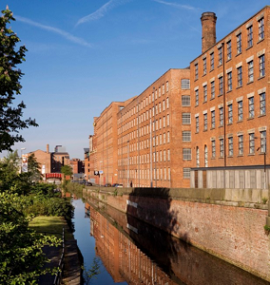 To meet the government's target of being carbon neutral by 2050, we must recycle, reuse and responsibly adapt our existing historic buildings, according to this year's Heritage Counts report, so Historic England and partners are calling for a reduction in VAT rates to incentivise this more sustainable option.
---
Grade II Edwardian swimming baths in Birmingham restored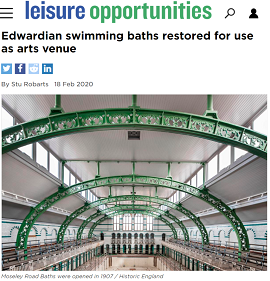 Donald Insall Associates, with the help of Historic England, has completed restoration work of Moseley Road Baths, being converted for use as an arts and culture venue.
---
IHBC Marsh Award Nominations – Closing Date 30 March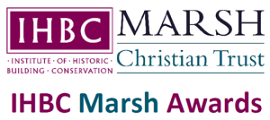 Celebrate your local 'retired members' and 'successful learners' with £500 cash prizes and 2020 Brighton School places!
---
Biodiversity Net Gain through UK Construction Projects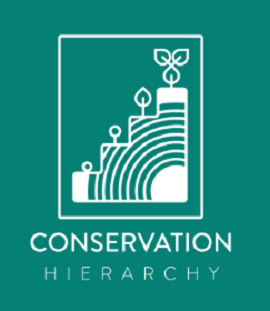 The Conservation Hierarchy is a new framework developed by the University of Oxford to help construction projects achieve Biodiversity Net Gain.
---
How Project Managers for Town Centre Developments can Balance Risk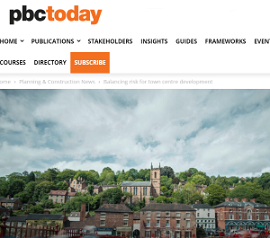 Jacqueline Hughes, senior risk analyst at Equib, in pbctoday discusses how project managers for town centre developments can get their risk management strategies right.
---
Red Tape is Strangling our High Streets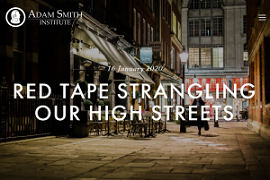 A new paper from the Adam Smith Institute argues that the problem with the High Street has been totally misunderstood, saying that we need to reform restrictive planning rules and reject a policy of managed decline to reinvigorate our town centres.
---
Calculating the full cost of energy used by buildings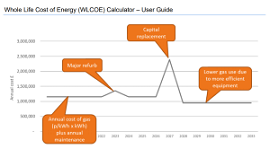 The Whole Life Cost of Energy (WLCoE) calculator – issued by government in BETA form – is intended to help building owners and operators to understand the full financial cost of the energy their buildings use, and welcomes feedback
---
England's heritage worth £31Bn: New Historic England report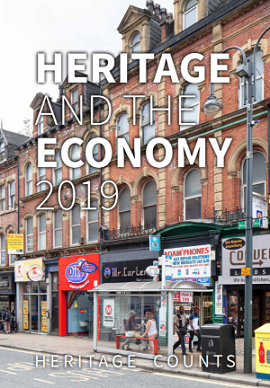 New research published by Historic England (HE) shows the value of heritage to England's economy as it contributes to economic prosperity and growth through jobs in the heritage and construction sectors and from tourism.
---