Tips for renovating a Senior Living Facility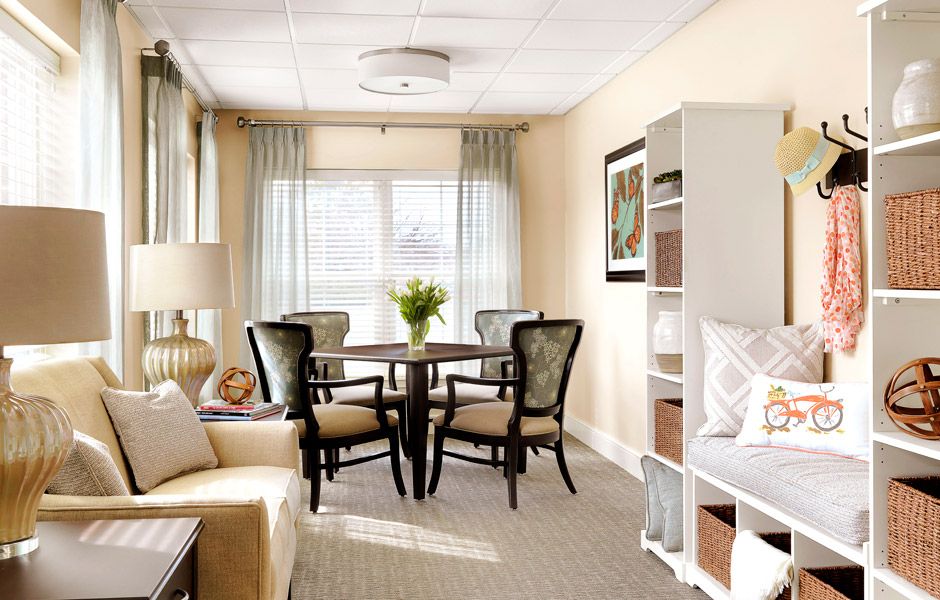 In a study that was conducted by the Residential Care for Elderly it was determined that 800,000 to a million elderly people live in licensed supportive housing in the United States alone. With increased urbanization and the constant rise of nuclear families the demand and importance of senior living facilities will only increase. When it comes to renovating a senior living facility there are a few things which must be considered like wide-space living area, inclusion of ramps and lifts, soft-edge furniture, appliances that are easy to use etc. The main priority of course is their safety and security but beyond that there are a few design elements which can be included to make the golden years of senior citizens more enjoyable and comfortable. Here are a few tips that construction companies can follow:
1. Have a fixed timeline:
When it comes to renovating or reconstructing an existing senior living facility it is crucial that the construction companies have a proper plan in place which ensures that the project is completed in time. Time constraints are crucial in all renovation projects especially when it comes to senior living facilities as they might either need to relocate or may at least need to make considerable adjustments. It might be difficult for senior citizens to adjust to new place and even small changes to their schedule might be quite inconvenient for them. Using Point Cloud to BIM Services could be quite beneficial here. Having the right information about the current facility condition could enable the architects and designers to better plan and provide a definite timeframe. It ensures that there are no surprises onsite which could slow down the process. Moreover, conventional BIM deliverables like clash detection can spot any errors in preconstruction and reduce time delays while 4D BIM can link time related data to the 3D model and ensure the project is completed on time.
2. Talk to the residents:
Before commencing the renovation process, it is important to talk to the people who stay there and who work there. They will be better able to state their requirements and it provides the architects and designers an insight to better plan and design a facility which meets the aim. They can even show the final design to the residents and get their inputs. If anything is impractical or unnecessary then it can be removed from the design. Moreover, it fosters an environment of trust and reassures the inhabitants that they are in safe hands.
3. Comfort over style:
There are a few design elements which are necessary when it comes to senior living facilities. Some of them being that chairs should offer comfort and support, the bathrooms should have senior appropriate heights and handles, the facility should have wheelchair access, the colours should not be overly bright etc. Even the rooms should not be extremely spaced out with all the necessities being close by. Every small detail must be considered and the final design should ensure that their comfort is the priority.
4. Use technology to advantage:
There are variety of ways in which technology can be incorporated in senior facilities to make their lives more interesting and comfortable. It can be used as means for ensuring safety for instance, motion sensors can be used to alert the staff if the resident falls from the bed or if the senior has been stationary for a long time then the device can alert the nurse to check on them. They can also use digital medication dispensers to ensure they take their medication at the right time and in correct amount. Technology can also be used to increase their communication with their family or even for entertainment purpose.
5. Facility Maintenance:
Once the renovation is completed it is necessary to ensure that the property is being thoroughly maintained. If BIM Services were used in the reconstruction stage, then the model can be updated to reflect the as-built changes and be used for maintenance. It can provide information about location of components, manufacturer's details, serial numbers etc. which is crucial to carry out quick repairs so that it causes less discomfort. They can also be used to make necessary updates and ensure optimal functioning of building components. Proper facility management is important for the continued safety and comfort of the inhabitants.
Thus, the construction company looking towards renovation or reconstruction should take the above five points into consideration. It will allow them to renovate the facility in a manner that leads to better satisfaction.
BIM Directory
---
[edit] Information Requirements
---
[edit] Information Models
---
[edit] Collaborative Practices
---
[edit] Standards
---
[edit] Levels of BIM
---
[edit] Glossary
---
[edit] Guide to BIM Level 2