Sound absorption
s the loss of sound energy when sound waves comes into contact with an absorbent material such as ceilings, walls, floors and other objects, as a result of which, the sound is not reflected back into the space.
Sound absorbent materials can be used to create a suitable acoustic environment within a space by reducing the 'reverberation time'. Reverberation affects the way a space 'sounds'. A long reverberation time can make a room sound loud and noisy and causes speech to sound muffled and muddy. Rooms designed for speech therefore typically have a short reverberation time of less than 1 second. Conversely, a longer reverberation time can enhance a music hall by adding richness, depth and warmth to music.
Sound absorption can be a particularly important factor for spaces such as:
Sports halls.
Recording studios.
Lecture theatres.
Concert venues, cinemas and theatres.
Generally, sound absorption is applied in the form of treatment to floors, walls, ceilings, partition surfaces and objects such as chairs or bookshelves. The use of sound absorbing screens is also becoming more common.
Sound absorbers can be divided into three main categories:
Porous absorbents.
Resonance absorbents.
Single absorbents.
Porous absorbents conventionally take two forms; fibrous materials or open-celled foam. Fibrous materials absorb sound as sound waves force the fibres to bend and this bending of the fibres generates heat. The conversion of acoustic energy into heat energy results in the sound effectively being absorbed. In the case of open-celled foam, the air movement resulting from sound waves pushes air particles through the narrow passages which in turn generate a viscous loss along with heat.
Usually a materials thickness has the greatest impact on its sound absorbing qualities. The thickness of materials can be compensated for with air space behind a wall panel or acoustic ceiling to improve performance at lower frequencies.
It is generally better to not include an airtight layer on the surface, such as a vapour barrier or paint layer, as this may reduce the sound absorbing qualities. However, architecturally, fibrous materials and open celled foams are not always considered attractive or robust. It is common therefore to cover these materials with an acoustically transparent finish such as a tissue, cloth or slatted wood, or with perforated materials such as wood, metal, plasterboard and so on.
Resonance absorbents consist of a mechanical or acoustic oscillation system, such as membrane absorbers, where there is a solid plate with a tight air space behind. Absorption reaches its maximum at the resonance frequency. The cavity can be filled with a porous material, to broaden the absorption over the range of frequency.
Single absorbers can be tables, chairs or other objects.
The sound absorbing characteristics of acoustical materials varies significantly with frequency. Low frequency sounds, below 500 Hz, tend to be more difficult to absorb whereas high frequencies sounds, above 500 Hz, are easier to absorb.
A material's sound absorbing properties can be expressed by the sound absorption coefficient, alpha, as a function of frequency. Alpha ranges from 0 (total reflection) to 1.00 (total absorption).
NB: Sound absorption is not the same as sound insulation which is used to prevent sound travelling between separate spaces across a partition such as a wall, ceiling or floor. Sound absorbing materials can convert some of the absorbed sound energy into heat, rather than transmitting it, which improve sound insulation, but it should not be seen as a substitute for adequate sound insulation.
IHBC NewsBlog
Ireland's Our Rural Future: support for LA purchase of vacant and derelict buildings for community use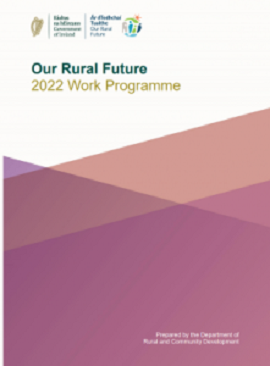 Ireland's Minister for Rural and Community Development, Heather Humphreys, announced a new funding stream to support Local Authorities (LAs) to purchase vacant buildings that could be converted and developed for community use.
---
BBC: Eleven Historic English pubs recognised for their interiors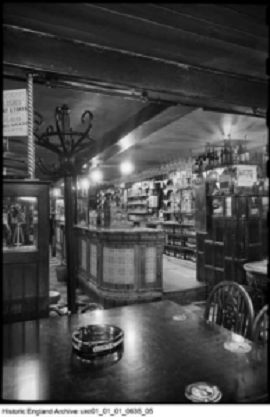 Eleven pubs across England have been recognised for their historic or unusual interiors, as they have been listed, upgraded or relisted.
---
HEF's Heritage Sector Resilience Plan launched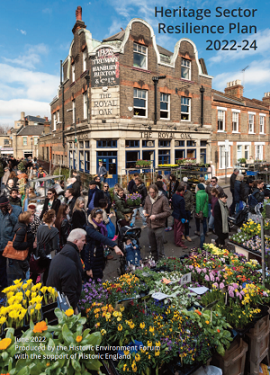 The Heritage Sector Resilience Plan, developed by the Historic Environment Forum (HEF) with the support of Historic England, has been launched.
---
Common Commitment to all Ireland's heritage – North South Agreement on Vernacular Heritage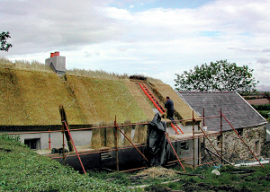 An 'All-Island' commitment to Ireland's vernacular heritage has been established with the signing of the North South Agreement on Vernacular Heritage, supporting traditional buildings etc.
---
Bristol Harbourside landmark Canons House gets GII listing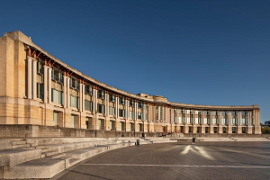 Canons House, a landmark building on Bristol Harbourside, has been awarded Grade II (GII) listed status having been built as a regional headquarters for Lloyds Bank between 1988 and 1991 (Arup)
---
BRE/BEIS project to modernise home energy rating scheme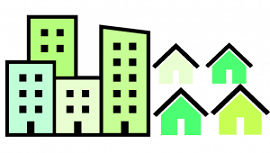 The Building Research Establishment (BRE) has announced a new project with the Department for Business, Energy and Industrial Strategy (BEIS) to improve and modernise the home energy rating scheme used to measure the energy and environmental performance of UK homes.
---
Interdisciplinary IHBC accreditation recognised by CSCS for PQP Cards

Sector lead the Construction Skills Certification Scheme (CSCS) has recognised the IHBC's professional accreditation and support (CPD etc.) in awarding its PQP (Professionally Qualified Person) cards.
---
Unearthing the history of Gloucester's 'the Fleece' Hotel starts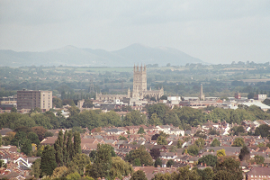 Work to repair a fire-hit medieval hotel in Gloucester is underway as crews have started work to strip back some of the modern trappings and reveal the historic framework.
---
European Heritage Heads Forum statement on Ukraine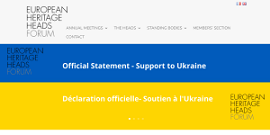 The Secretariat to the European Heritage Heads Forum has has coordinated its declaration of solidarity and support for Ukraine's cultural heritage institutions.
---
Welcome to #IHBC25 – 25 years since we turned professional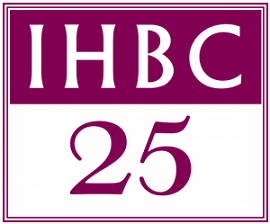 2022 will see the IHBC mark a quarter of a century since our incorporation as a professional body supporting and accrediting built and historic environment conservation specialists. We're kick-starting it by inviting your ideas on how to mark this special year!