Ash deafening
Ash deafening, or 'pugging' (occasionally mistakenly referred to as 'deadening') was traditionally used in the construction of buildings in Scotland to provide sound insulation in timber separating floors (floors designed to restrict the passage of sound between the spaces above and below the floor). It is commonly found in Georgian, Victorian, traditional tenement and four-in-a-block dwellings built before 1919. After 1930 separating floor constructions tended to become lighter, using 'quilt' insulating materials such as mineral wool instead.
Deafening generally comprises 70mm of ash and small stones from builder's rubble. This usually rests on timber boards referred to as 'deafening boards' above a suspended ceiling. Two common configurations are illustrated below.

As well as acoustic insulation, deafening and deafening boards can also help stiffen a floor.
Problems or poor performance of deafening can be caused by lack of cover between joists and walls, or where deafening has been removed or moved during alterations to buildings. Water leaks can also wash deafening into the ceiling or wall constructions, and can damage plaster.
Ash deafening can now be difficult to source, and alternatives such as graded stone chips, dry sand or other crushed dense materials may be used instead. If sand or other fine particles are used, a lining sheet may be required to prevent particles falling between the deafening boards. Ash deafening typically has a mass of around 70 to 80 kg/m2, and so a structural engineer should be consulted before insertion.
[edit]
External references
Featured articles and news
IHBC Chair James Caird attends Brexit meeting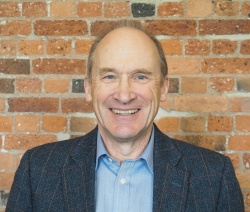 James is among those representing heritage sector organisations to attend the meeting hosted by the Secretary of State (SoS) for Culture Media and Sport (CMS) today (24/1).
---
IHBC HESPR tender pick of the week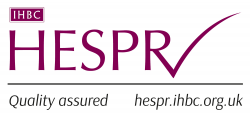 The Director's top pick is from the University of London for the restoration of its Grade II listed Theatre building, Goldsmiths College's former chapel.
---
IHBC welcomes Civic Voice Parliamentary debate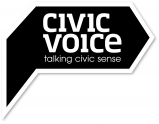 The Civic Voice, with the support of Robert Jendrick MP, has secured a House of Commons debate (26/1) on the 50th anniversary of the establishment of conservation areas.
---
No historic building grants under Countryside Stewardship scheme 2016
The Heritage Alliance (THA) notes that although grants for the restoration of historic buildings form part of the new Countryside Stewardship scheme, none were issued in 2016.
---
Housing White Paper - Amenity concerns on the rise
England's new Housing White Paper could make matters worse if it sets rigid housing numbers without considering local factors.
---
Sunderland achieves Heritage Action Zone (HAZ) status
The city's historic Fawcett Street and Old Sunderland secures special status from Historic England.
---
Scotland's conservation crisis number 3
The Royal Institute of Chartered Surveyors (RICS) in Scotland issues policy proposal for Tenement Health Check to tackle risks from a perceived lack of maintenance.
---
Fine imposed for removing historic fixtures from every room of Lincoln home
A property development company has been fined after ignoring heritage planners and removing historic fixtures from a listed building without consent, according to the Lincolnite.
---
Inquiry launched into Palace of Westminster renovation plan
The huge costs of proposals have resulted in a Select Committee investigation by Members of Parliament.