Ash deafening
Ash deafening, or 'pugging' (occasionally mistakenly referred to as 'deadening') was traditionally used in the construction of buildings in Scotland to provide sound insulation in timber separating floors (floors designed to restrict the passage of sound between the spaces above and below the floor). It is commonly found in Georgian, Victorian, traditional tenement and four-in-a-block dwellings built before 1919. After 1930 separating floor constructions tended to become lighter, using 'quilt' insulating materials such as mineral wool instead.
Deafening generally comprises 70mm of ash and small stones from builder's rubble. This usually rests on timber boards referred to as 'deafening boards' above a suspended ceiling. Two common configurations are illustrated below.

As well as acoustic insulation, deafening and deafening boards can also help stiffen a floor.
Problems or poor performance of deafening can be caused by lack of cover between joists and walls, or where deafening has been removed or moved during alterations to buildings. Water leaks can also wash deafening into the ceiling or wall constructions, and can damage plaster.
Ash deafening can now be difficult to source, and alternatives such as graded stone chips, dry sand or other crushed dense materials may be used instead. If sand or other fine particles are used, a lining sheet may be required to prevent particles falling between the deafening boards. Ash deafening typically has a mass of around 70 to 80 kg/m2, and so a structural engineer should be consulted before insertion.
[edit]
Find out more
[edit]
External references
IHBC NewsBlog
The rise of 'facadism' in London, from the BBC and 'The Gentle Author'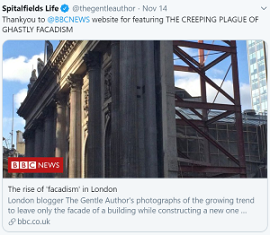 London blogger The Gentle Author has been photographing the changing face of London, focusing on what is known as 'facadism', the practice of destroying everything apart from the front wall and constructing a new building behind it.
---
Great Yarmouth Winter Gardens Facing Off Dilapidation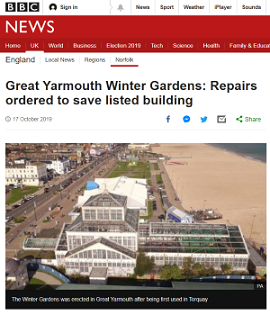 Urgent repairs have been ordered to save one of the country's most endangered buildings from dilapidation while Great Yarmouth Borough Council seeks an investor.
---
Construction urged to do more for butterflies and bees, via SNH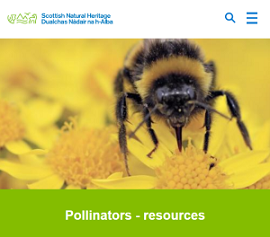 SNH has published new guidance on how best to fit pollinators into urban design and construction with a series of easy steps to suit all project budgets and sizes.
---
Applications now open for the Sustainability Scholarship for 2020: Closing 29/11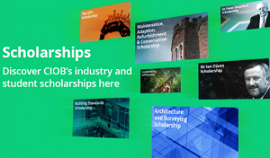 Applications are invited for the Sustainability Scholarship 2020, with successful applicants to receive £3000, support and mentoring from experts, and closing 29 November.
---
Government asked to save plans for Queensbury tunnel cycle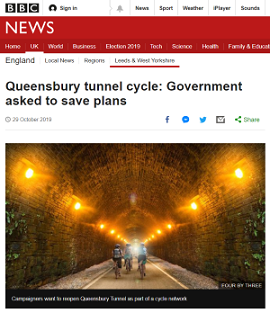 It was hoped the 1.4 mile (2.3km) Victorian Queensbury Tunnel could be used by cyclists travelling between Bradford and Halifax, but plans have been threatened.
---
Case Study in Durham Cathedral: Project Managment and Building Services Challenges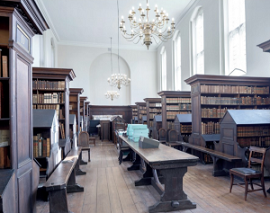 Completing works that widened public access to the hidden architectural spaces and collections of Durham Cathedral showcases exceptional project management.
---
Autumn clamp down on dust by HSE – site visits planned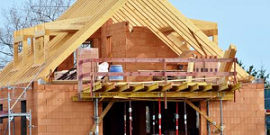 This month HSE is carrying out its latest construction inspection initiative with a focus in particular on measures in place to protect workers from occupational lung disease caused by asbestos, silica, wood and other dusts when carrying out common construction tasks.
---
Public property hubs to be delivered in Birmingham and Peterborough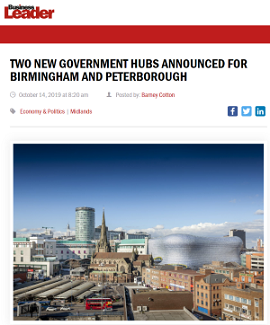 Peterborough and Birmingham are the latest places to benefit from the Government Hubs programme to regenerate city centre sites.
---
Banksy graffiti taken off Grade II listed Yorkshire bridge facing dismantling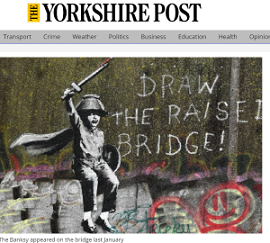 Graffiti by Banksy has been taken off a bridge in Hull as the Grade II (GII) listed Scott Street bridge itself faces dismantling.
---
The Liverpool Grade II 'jewel' that lies empty, derelict and vandalised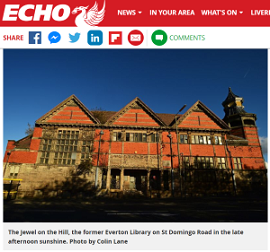 Liverpool landmark the Everton Library, a Grade II (GII) listed building that has been the focus of calls to restore it to its former glory continues to lie leaking, vandalised and derelict, when £5m could renovate the building, reports The Liverpool Echo.
---
Flintshire: Shotton steelworks' John Summers building to be restored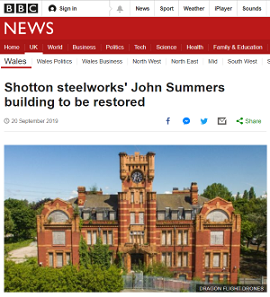 A landmark on a list of the UK's most endangered buildings, Shotton steelworks' Grade II-listed general office and clock tower, is to be brought back to life in Flintshire.
---