Ash deafening
Ash deafening, or 'pugging' (occasionally mistakenly referred to as 'deadening') was traditionally used in the construction of buildings in Scotland to provide sound insulation in timber separating floors (floors designed to restrict the passage of sound between the spaces above and below the floor). It is commonly found in Georgian, Victorian, traditional tenement and four-in-a-block dwellings built before 1919. After 1930 separating floor constructions tended to become lighter, using 'quilt' insulating materials such as mineral wool instead.
Deafening generally comprises 70mm of ash and small stones from builder's rubble. This usually rests on timber boards referred to as 'deafening boards' above a suspended ceiling. Two common configurations are illustrated below.

As well as acoustic insulation, deafening and deafening boards can also help stiffen a floor.
Problems or poor performance of deafening can be caused by lack of cover between joists and walls, or where deafening has been removed or moved during alterations to buildings. Water leaks can also wash deafening into the ceiling or wall constructions, and can damage plaster.
Ash deafening can now be difficult to source, and alternatives such as graded stone chips, dry sand or other crushed dense materials may be used instead. If sand or other fine particles are used, a lining sheet may be required to prevent particles falling between the deafening boards. Ash deafening typically has a mass of around 70 to 80 kg/m2, and so a structural engineer should be consulted before insertion.
IHBC NewsBlog
Denmark's 300-year-old homes of the future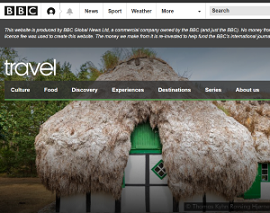 On Læsø, houses are thatched with thick, heavy bundles of silvery seaweed that have the potential to be a contemporary building material around the world.
---
Upcoming Heritage Open Days to feature in-person and online events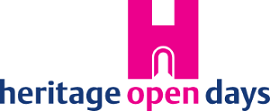 For the first time in its history, England's largest festival of heritage and culture will feature online events as well as in-person activities. Heritage Open Days (HODs) returns in September, thanks to support from players of People's Postcode Lottery.
---
RSA report 'Heritage for inclusive growth' published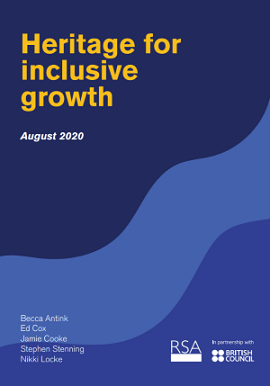 The Royal Society for the encouragement of Arts, Manufactures and Commerce (RSA) shows the scale of the 'missed opportunity' if we continue to separate heritage policymaking and economic policymaking.
---
UKGBC creating new 'Policy Playbook' covering retrofit of the existing housing stock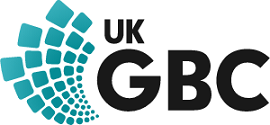 The resource format has proved to be a successful way of providing guidance for local authorities on crucial policy topics.
---
Over-engineered buildings nullify the green benefits, from pbctoday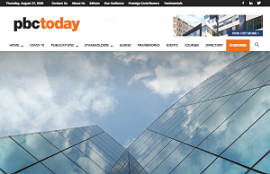 Insight into the smart ways to design building services to ensure they perform as designed without being over-engineered
---
World's oldest operational vehicular suspension bridge receives restoration funding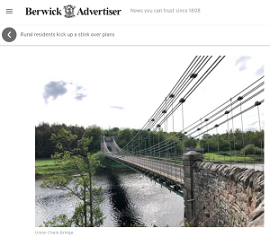 Historic England (HE) has awarded £250,000 towards the restoration of the Union Chain Bridge, built in 1820, spanning the River Tweed near Berwick.
---
'Restoration' and 'Repair': what's the difference?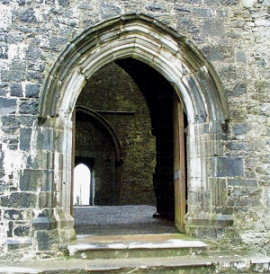 One of Ireland's most distinguished architectural historians explores the differences between 'restoration' and 'repair' and Conservation ethics in issue 163 of CONTEXT.
---
Don't demolish old buildings, urge architects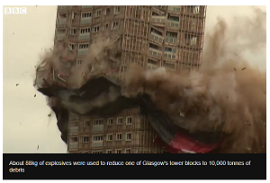 Architects say buildings should be protected – to fight climate change, reports the BBC on recent evidence given to the Commons Environmental Audit Committee (EAC).
---
IHBC's latest issue of CONTEXT explores issues with Damp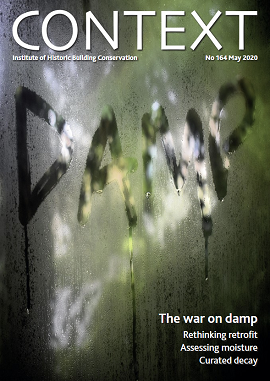 It includes articles on Rethinking Retrofit to not waste carbon and not damage buildings, Assessing Moisture in porous building materials, conserving the Burns Monument using lime grout and injection mortars, Curated Decay, and more.
---
New Online Course in "Energy Efficiency Measures for Older and Traditional Buildings"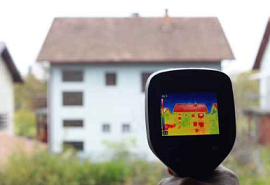 Welsh company The Environment Study Centre (ESC) has released a new online course for professionals seeking a qualification in dealing with the retrofitting of older and traditional buildings.
---