Programme float for construction projects
The concept of float is used to describe the amount of time that an event or activity can be delayed without delaying the overall completion of the works. Float is calculated by subtracting the time necessary to perform a task from the time available to perform it.
Only tasks which are not on the critical path can have float. The critical path is determined by all the events for which the total float is zero.
Identifying float can be helpful allocating resources, where priority can be given to activities with less available float.
There are two important types of floats: total and free. The total float, Hij for activity (i,j), is the difference between the maximum time available to carry out the activity (Lj-Ei) and its duration (Dij); it represents the maximum amount of time the start date for the activity can be delayed, in relation to the early start without delaying the completion of the whole project:
Hij = Lj - Ei - Dij = Iij - Ei = Lj - Tij
In terms of the free float, it is assumed that all activities start as early as possible. In this case the free float, Fij for activity (i,j), is the excess of time available (Ej-Ei) over its duration (Dij); it represents the delay allowed for an activity without holding up the early start date for the initiation of another activity. An activity which has a positive total float may also have free float, but this can never be greater than that shown below:
Fij = Ej - Ei - Dij
IHBC NewsBlog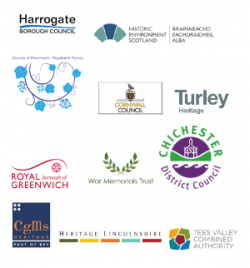 From conservation & design, DAC support and project management, to designation in Scotland!
---
IHBC meets Wikipedia - new entry posted by IHBC Chair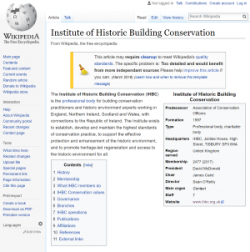 A Wikipedia entry for the IHBC, drafted by IHBC Chair James Caird, has now been published.
---
Boost your IHBC accreditation submission and CPD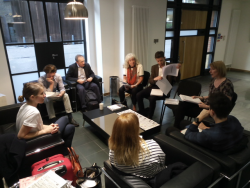 FREE application support MATE sessions: Nottingham (25/04), Belfast (31/05), Glasgow (7/06)
---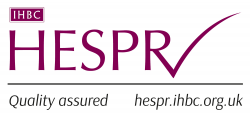 Project management for the Wordsworth Trust, closing 30/04, £40,000 contract.
---
IHBC Heritage from the doorstep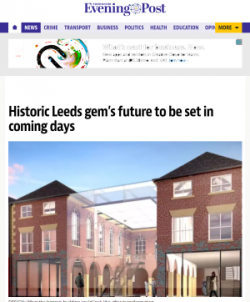 The Yorkshire Evening Post describes how an ageing heritage asset, the White Cloth Hall - one of Leeds' oldest buildings could see its future secured.
---
Heritage Alliance publishes first ever international report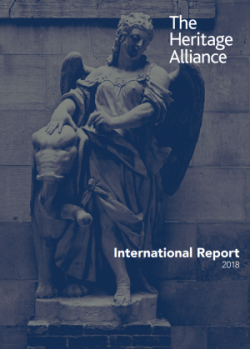 The Heritage Alliance (THA) has published the first ever report on the independent heritage sector's impact overseas, led by past THA CEO, Kate Pugh.
---
£27M funding scheme to improve lakes and rivers in England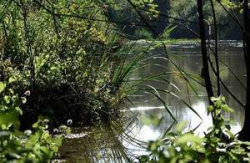 A new £27 million scheme is open for applicants to help improve England's waterways, funded by the European Agricultural Fund for Rural Development.
---
Pilot scheme launched to help build a sustainable future for listed places of worship
The new two-year £1.8m scheme is to be piloted with expert advisors working across the urban and rural areas of Manchester and Suffolk.