New energy retrofit concept: 'renovation trains' for mass housing
This article summarises a research paper, 'New energy retrofit concept: 'renovation trains' for mass housing', by Ronald Rovers, published in 2014 in --Building Research & Information, 42:6, 757-767, DOI: 10.1080/09613218.2014.926764.
---
Reducing greenhouse gas emissions in the EU housing stock by 20% by 2020, requires either that the energy consumption of all houses is reduced by 20%, or that 20% of all houses are retro-fitted to a zero-carbon standard. There are approximately 213 million houses in the EU, so retrofitting 20% by 2020 would involve urgent and substantial works to more than 40 million houses.
This paper presents the findings of a pilot project which adopted a large-scale, rapid retrofitting process for 150 houses in Kerkrade in the Netherlands. The pilot focussed on the low-energy retrofit of social housing in an area suffering from decreasing density due to population changes. Retrofitted properties were a combination of one and two family terraced houses typical of 1970s construction, with non-load bearing front and rear facades.
The process is described as a 'renovation train', with the each set of activities moving on by one house a day and a total time of ten days per house. Works were undertaken whilst the houses were occupied as previous experience had shown that temporarily rehousing people was costly and stressful.
Inhabitants were asked to move their furniture 0.5 m away from the front and rear facades and a temporary plastic wall was installed to provide protection and create a small working space for the builders. The facades, roof and internal building services were renovated, but the rest of the house remained untouched. Prefabricated elements were used, with some piping and connections pre-installed. A modern heating boiler system was installed, along with photovoltaic panels, a storage tank and a ventilation heat exchanger.
The process cost more than €100,000 per house. However, the works gave the houses a 50-year prolonged lifetime and reduced energy costs from €140 to €40 a month. €60 of the savings go towards a rent increase to contribute to the retrofit, leaving the inhabitants with €40 a month.
The paper recommends that future projects should consider the environmental impact of materials, particularly if standards move from low energy to zero energy, as there is the potential to simply shift the carbon cost from operation to construction. Care must also be taken regarding people's perception of standardised solutions, and the desire for individuality in housing design.
Last year, the Kerkrade West project became the model for a nationwide initiative, with six housing corporations and four consortia of 'comakers' planning to renovate 100,000 houses.
---
Ronald Rovers (2014) New energy retrofit concept: 'renovation trains' for mass housing, Building Research & Information, 42:6, 757-767, DOI: 10.1080/09613218.2014.926764.
Read the full paper at Taylor & Francis Online.
Featured articles and news
IHBC seeks perspectives on Brexit planning for conservation
We would like to hear from members with ideas on these matters, and/or any interest in joining an IHBC European Special Interest Group.
---
IHBC Reminder: Marsh Awards close end March 2017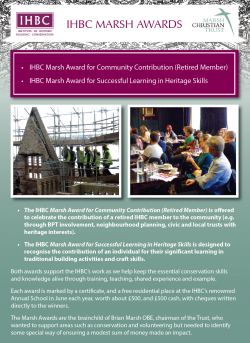 The 2nd IHBC Marsh Awards celebrating retired members and successful learners is now open - prizes include £500 and a free place at the IHBC's Annual School.
---
IHBC HESPR tender pick of the week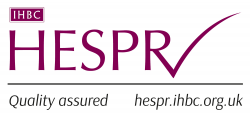 Director's top pick features a call from Blaenau Gwent County Borough Council for a specialist consultant to develop Town Centre Strategies.
---
IHBC CPD boost - How Business Improvement Districts impact on urban regeneration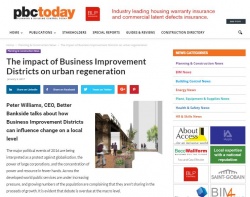 Peter Williams, CEO of Better Bankside in London, talks about how these can influence change on a local level in Planning & Building Control Today.
---
Scotland's Conservation Crisis No 2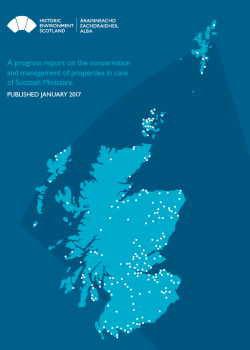 More than half of heritage sites and monuments managed by Historic Environment Scotland (HES) are at risk, according to a recent report.
---
Scoping for limited VAT review
The review will consider if the system is working appropriately in today's economy and identify simplification opportunities.
---
New Health and Work Strategy launched
Health and Safety Executive (HSE) concludes there is a role to play for everyone who has a stake or interest in improving health and safety in the workplace.
---
Apps will allow European online heritage curation
New social platform and smartphone applications (apps) will be developed by a European consortium to aid the documentation of Europe's cultural heritage.
---
Lord Prior appointed as new construction minister
Lord Prior of Brampton replaces Jesse Norman, who has become energy minister after just six months in the construction role.
---
Scarborough Futurist Theatre demolition approved
Plans to demolish a 1920s theatre have been approved by councillors amid an angry protest by more than 100 campaigners, according to the BBC.