How to reform listed building consent
There can be few laws in England that are so widely ignored and abused as the Planning (Listed Buildings and Conservation Areas) Act 1990, section 7, relating to receiving listed building consent for works which affect the character of a listed building.
Quantifying this abuse is all but impossible: every time one sees something that perhaps should not have happened, the question remains: did it somehow get consent? And how would one find out whether it did or didn't? Consulting local planning authority records would be impossibly time consuming and would not necessarily lead to a satisfactory answer. And often changes are just not visible, because the fabric (especially an internal wall or feature) has disappeared.
There are three main reasons why the listed building consent system is widely abused:
Ignorance. Owners of listed buildings – and sometimes their professional advisors – are simply not aware of what is affected by listed building regulation. And in most cases there is no effective monitoring or controlling mechanism that will allow the local planning authority to become aware of what is happening.
Deliberate disregard by professionals. If a builder chooses to carry out works that affect a listed building, particularly anything internal or anything not that visible to the public, who is going to stop them? Once gone, any historic fabric can never be effectively replaced, even if it were known what was there before.
Deliberate disregard by private owners. This may be because they have had a poor service from the local planning authority previously and are unwilling to go through such a process again, with the consequent expense and time delays that may be involved. They might cite similar works done by neighbours who did not apply for consent and got away with it. It does not help that there is often such a lack of consistency between how the law is applied from one authority to another, and even within the same authority.
In many cases no one really knows whether listed building consent is needed or not. The official advice is to consult the local planning authority. While this opinion will be authoritative, it will not necessarily provide the correct advice. It will come from a council officer who may not have professional accreditation or indeed much conservation experience. They are likely to apply the precautionary principle and ask for listed building consent as that is, for them, a safe and easy thing to do. However, this approach comes with all the problems that have led to the abuse of the current system.
Here are some ideas about how to bring the level of abuse down:
Every time a listed building is sold, a note could be sent to the new owners pointing out their responsibilities. This would go at least some way to resolving the ignorance problem and may make the professionals more wary, as they could be challenged by the owners.
Historic England or the Institute of Historic Building Conservation (IHBC) could produce an authoritative case list of examples setting out where works need listed building consent and where they do not. In these circumstances, the local planning authority officer would still decide on a case-by-case basis, but they would be able to draw on a range of examples and assess the position in the light of these. It might mean a more pragmatic and helpful response based on whether the character of the building as a listed building was affected – the only criterion that should be applied. It would help minimise the inconsistency that is regarded as being such a major problem, and which probably leads to some of the abuse referred to above.
Another possibility is to get IHBC members to decide, before the case goes to a local planning authority, whether listed building consent is needed. If it is not, everyone wins – the owner who will save potentially large amounts of time and money, and the local planning authority which will not have to deal with an unnecessary application. If the IHBC member decides that listed building consent is required, again the applicant saves time and money, and the local planning authority will have a clean application, properly supported by all the necessary technical reports.
IHBC members are well qualified to carry out this role. They have professional accreditation and wide-ranging experience. They are bound by their Code of Conduct and are subject to disciplinary procedures if they fail to adhere to this code. For all these reasons, a more correct response may well be obtained from an IHBC member. It would speed up the process and allow council officers to get on with more important matters.
This is a fairly radical idea which will no doubt cause raised eyebrows among council officers, but not, I hope, because they automatically distrust the judgment of people working in the private sector. It would lighten their workload by not having to look at a project twice – at pre-application and (if listed building consent is needed) application stages.
IHBC members in the private sector may be reluctant to take on this role: it is possible (although remotely) that their view would be challenged. I would hope that such challenges would be vanishingly rare. Even if it were to happen, all IHBC members have professional indemnity. So long as they act in good faith, they would not be financially liable for their advice on whether listed building consent were needed, even if it differed from that of the council officer. Even on matters where there may be some grey areas, would a council officer challenge the view of an IHBC member? It would be a colossal waste of time and resources to do this when the result could not, by definition, be clear.
My paid time in the conservation world has all but finished. I have been aware of this latent problem for many years without it being effectively addressed. I have been the chair of the membership and ethics committee for a five-year spell and remain an assessor. In this time I have been hugely impressed by the talents of IHBC members. These talents could be brought to bear on a problem which is adversely affecting the historic environment.
---
This article originally appeared as 'How to reform the practice of listed building consent' in IHBC's Context 156, published in September 2018. It was written by Paul Butler, consultant to Paul Butler Associates.
References
--Institute of Historic Building Conservation
IHBC NewsBlog
Virtual Bradford will 'clone' the city to create navigable online world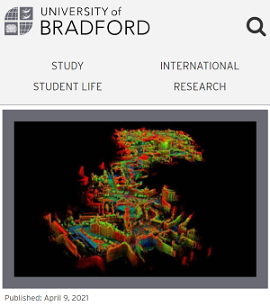 Work is underway on an ambitious project to virtually 'clone' Bradford city centre, as a 'Digital twin' will open the door to a 3D world with virtually endless possibilities.
---
Canal River Trust secures funding to create waterway roles for young people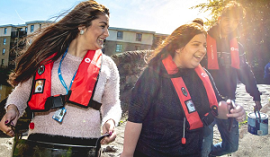 The support will create dozens of opportunities in heritage repair and construction and waterways management, funded by the Department for Work and Pensions.
---
2021 Building Conservation Directory published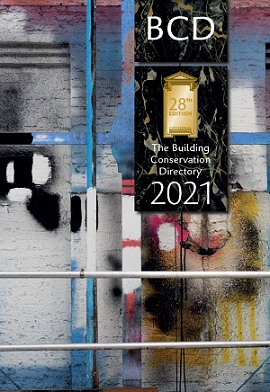 The 2021 edition of the Building Conservation Directory, also available online, has been published. Find skilled trades specialising in work to historic and traditional buildings.
---
BT dials up 'Adopt a Kiosk' scheme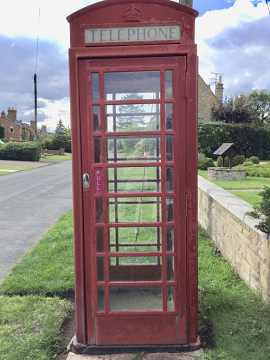 BT has revealed that almost 4,000 of its iconic red phone boxes across the UK are available for local communities to adopt for just £1.
---
Watch IHBC's webinar on 'Retrofit of Traditional Buildings'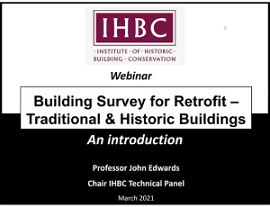 On 26 March the IHBC, led by Prof. John Edwards, hosted a free one-hour CPD webinar 'Introduction to Building Survey for Retrofit' for sector professionals.
---
Has the world left Europe behind?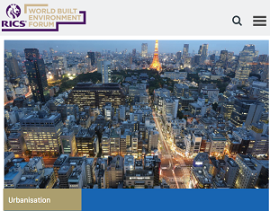 Greg Clark, writing an opinion piece for RICS, explores how good governance in cities pays dividends.
---
AHF on 'Transforming Places through Heritage'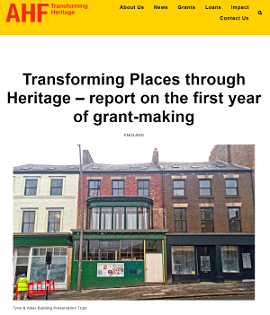 The Architectural Heritage Fund has issued a report on the first year of its 'Transforming Places Through Heritage' grants programme, funded by DCMS.
---
'Star Cities', Marvels of Renaissance Engineering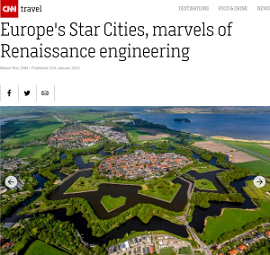 Europe's star cities are scattered all over Europe but their perfect geometrical beauty can only be fully admired when seen from above.
---
COTAC Releases Insight 1 series – The Need to Appreciate the Built Heritage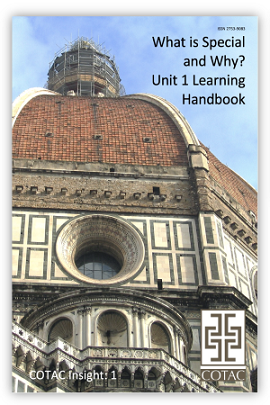 The freely available Insight 1 series targets a wide range of cohorts who wish to gain an appreciation of practical heritage conservation.
---
Palace of Westminster 'deteriorating faster than it can be fixed'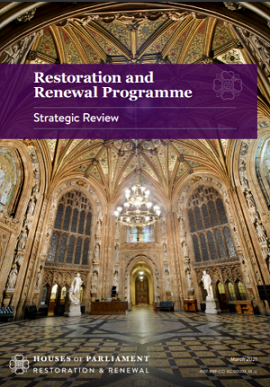 The restoration and renewal of the Palace of Westminster is of 'paramount importance' according to the recent strategic review.