Historic paintwork
Despite the fact that in the past, painted surfaces were generally quite commonly used, there is very little historic paintwork which survives intact. Painting was common because either wallpaper had not yet been invented or was so highly taxed it could only be afforded by the wealthy. Many of the best and most historically interesting surfaces lie under many layers of newer paint or wallpaper which make them difficult to access.
The practice of painting internal decoration – such as cornices and friezes – was common although oak panelling was prized enough to allow its natural character to be expressed. In contrast, humble pine panelling might have been painted to emulate more expensive wood types, such as mahogany or walnut, or might be embellished with painted, simulated mouldings to heighten the contrast between shadow and light. Carved detail may have been emphasised with a layer of gilding or picked out in contrasting colours.
Before the early nineteenth century, most rooms contained little furniture; this prompted designers and decorators to pay greater attention to the decoration of walls and ceilings. Without such decoration, small-scale detail could have become lost in candlelight.
Paints were usually oil- or water-based and often difficult to remove. The commonest were those based on a mix of lime or distemper and could be applied to surfaces that did not have a very fine finish.
Walls to be painted with oil-based paint required more preparation, but the versatility of oil paint allowed more effects to be achieved. The resulting shades would be neutral in tone but colour could be added if it was afforded. When colour was not required, shadow effects created by varying shades of grey could sometimes be added to ornament in order to create greater relief.
Walls, furniture and curtains may have been given heightened contrast by strategically applied stencilling in a variety of patterns and colours. This could also have been directly applied to furniture. 'Japanned' or painted furniture became popular in the period between the late-18th and early 19th centuries.
Historic paint can be removed by either using chemicals, scraping or burning off. However, removing layers can also mean removing layers of potentially interesting history. If removal is undertaken without proper recording, it may be difficult to properly authenticate whatever design is instigated.
Some have argued that historic interiors are best represented in the colours of the period in question. These would normally have been chosen to suit the available light, be that candle, oil, gas or electricity. Generally, a gloomily-lit room would usually have been better suited to lighter-coloured walls.
Many historic interiors which have been repeatedly overpainted may conceal a rich history of authentic wallpapers lying below the surface. Lifting a dado, rail albeit temporarily, may reveal the original wallpaper that was used and may therefore serve as a guide to any restoration which may follow.
IHBC NewsBlog
HEF's Heritage Sector Resilience Plan launched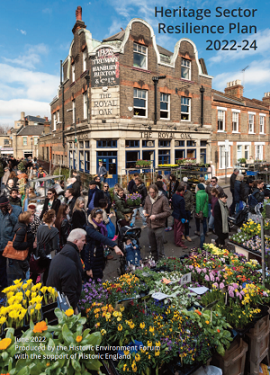 The Heritage Sector Resilience Plan, developed by the Historic Environment Forum (HEF) with the support of Historic England, has been launched.
---
Common Commitment to all Ireland's heritage – North South Agreement on Vernacular Heritage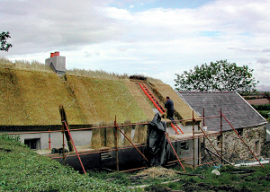 An 'All-Island' commitment to Ireland's vernacular heritage has been established with the signing of the North South Agreement on Vernacular Heritage, supporting traditional buildings etc.
---
Bristol Harbourside landmark Canons House gets GII listing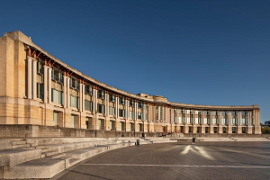 Canons House, a landmark building on Bristol Harbourside, has been awarded Grade II (GII) listed status having been built as a regional headquarters for Lloyds Bank between 1988 and 1991 (Arup)
---
BRE/BEIS project to modernise home energy rating scheme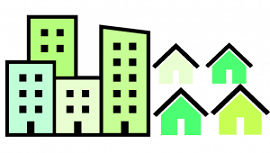 The Building Research Establishment (BRE) has announced a new project with the Department for Business, Energy and Industrial Strategy (BEIS) to improve and modernise the home energy rating scheme used to measure the energy and environmental performance of UK homes.
---
Interdisciplinary IHBC accreditation recognised by CSCS for PQP Cards

Sector lead the Construction Skills Certification Scheme (CSCS) has recognised the IHBC's professional accreditation and support (CPD etc.) in awarding its PQP (Professionally Qualified Person) cards.
---
IHBC Heritage Marketplace provides learning-led virtual engagement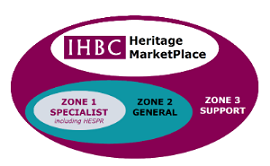 The IHBC's 2022 Aberdeen School Heritage MarketPlace (4.30-7.30PM, 15 June) is designed to extend the scope of a traditional IHBC School exhibition floor.
---
Unearthing the history of Gloucester's 'the Fleece' Hotel starts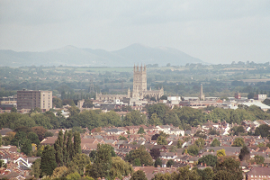 Work to repair a fire-hit medieval hotel in Gloucester is underway as crews have started work to strip back some of the modern trappings and reveal the historic framework.
---
Booking Open for IHBC Annual School: Aberdeen, 16-18 June 2022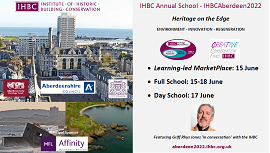 Options for in-person and virtual delegates to explore 'heritage on the edge' across up to 4 days of IHBC engagement & learning.
---
European Heritage Heads Forum statement on Ukraine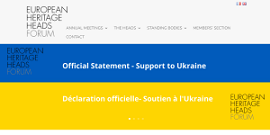 The Secretariat to the European Heritage Heads Forum has has coordinated its declaration of solidarity and support for Ukraine's cultural heritage institutions.
---
Welcome to #IHBC25 – 25 years since we turned professional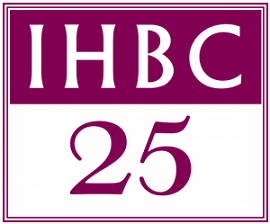 2022 will see the IHBC mark a quarter of a century since our incorporation as a professional body supporting and accrediting built and historic environment conservation specialists. We're kick-starting it by inviting your ideas on how to mark this special year!