Historic paintwork
Despite the fact that in the past, painted surfaces were generally quite commonly used, there is very little historic paintwork which survives intact. Painting was common because either wallpaper had not yet been invented or was so highly taxed it could only be afforded by the wealthy. Many of the best and most historically interesting surfaces lie under many layers of newer paint or wallpaper which make them difficult to access.
The practice of painting internal decoration – such as cornices and friezes – was common although oak panelling was prized enough to allow its natural character to be expressed. In contrast, humble pine panelling might have been painted to emulate more expensive wood types, such as mahogany or walnut, or might be embellished with painted, simulated mouldings to heighten the contrast between shadow and light. Carved detail may have been emphasised with a layer of gilding or picked out in contrasting colours.
Before the early nineteenth century, most rooms contained little furniture; this prompted designers and decorators to pay greater attention to the decoration of walls and ceilings. Without such decoration, small-scale detail could have become lost in candlelight.
Paints were usually oil- or water-based and often difficult to remove. The commonest were those based on a mix of lime or distemper and could be applied to surfaces that did not have a very fine finish.
Walls to be painted with oil-based paint required more preparation, but the versatility of oil paint allowed more effects to be achieved. The resulting shades would be neutral in tone but colour could be added if it was afforded. When colour was not required, shadow effects created by varying shades of grey could sometimes be added to ornament in order to create greater relief.
Walls, furniture and curtains may have been given heightened contrast by strategically applied stencilling in a variety of patterns and colours. This could also have been directly applied to furniture. 'Japanned' or painted furniture became popular in the period between the late-18th and early 19th centuries.
Historic paint can be removed by either using chemicals, scraping or burning off. However, removing layers can also mean removing layers of potentially interesting history. If removal is undertaken without proper recording, it may be difficult to properly authenticate whatever design is instigated.
Some have argued that historic interiors are best represented in the colours of the period in question. These would normally have been chosen to suit the available light, be that candle, oil, gas or electricity. Generally, a gloomily-lit room would usually have been better suited to lighter-coloured walls.
Many historic interiors which have been repeatedly overpainted may conceal a rich history of authentic wallpapers lying below the surface. Lifting a dado, rail albeit temporarily, may reveal the original wallpaper that was used and may therefore serve as a guide to any restoration which may follow.
IHBC NewsBlog
How Project Managers for Town Centre Developments can Balance Risk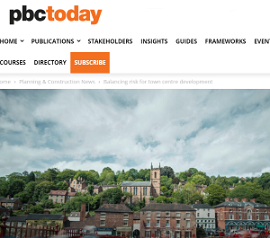 Jacqueline Hughes, senior risk analyst at Equib, in pbctoday discusses how project managers for town centre developments can get their risk management strategies right.
---
Red Tape is Strangling our High Streets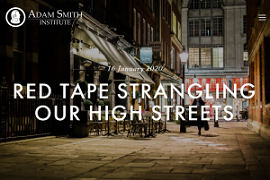 A new paper from the Adam Smith Institute argues that the problem with the High Street has been totally misunderstood, saying that we need to reform restrictive planning rules and reject a policy of managed decline to reinvigorate our town centres.
---
Calculating the full cost of energy used by buildings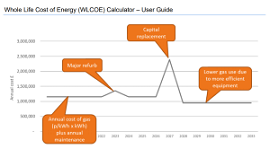 The Whole Life Cost of Energy (WLCoE) calculator – issued by government in BETA form – is intended to help building owners and operators to understand the full financial cost of the energy their buildings use, and welcomes feedback
---
England's heritage worth £31Bn: New Historic England report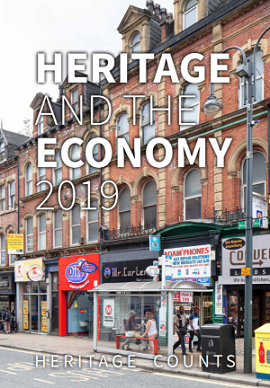 New research published by Historic England (HE) shows the value of heritage to England's economy as it contributes to economic prosperity and growth through jobs in the heritage and construction sectors and from tourism.
---
Part of Roman wall in Chester Collapses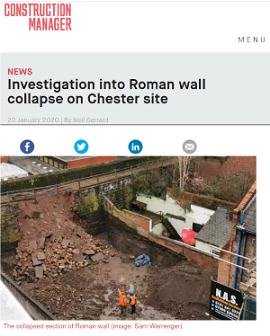 Investigations have begun into what caused part of Chester's Roman city wall to collapse during construction work.
---
Audit on new housing in England: Design overwhelmingly 'mediocre' or 'poor'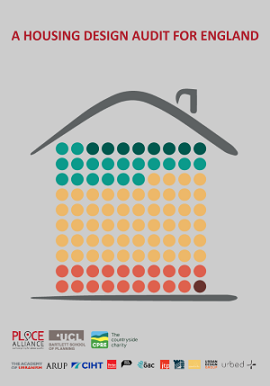 Though conservation professionals' skills in understanding, defining and explaining local character and architecture can help inform new residential design.
---
Historic England's '21 Fascinating Places Listed in 2019'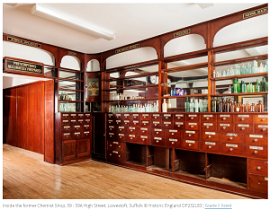 Over 500 historic places have been added to the National Heritage List for England (NHLE) in 2019 and Historic England (HE) has showcased 21 highlights.
---
UK's iconic first red public telephone box upgraded to GII*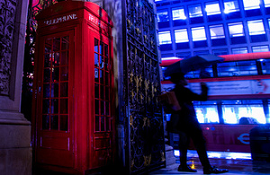 The K2 prototype telephone box situated outside the Royal Academy in London – built as part of the 1924 competition that gave rise to the iconic design and first listed at Grade II in 1986 – has had its listing upgraded to Grade II*.
---
Historic England publishes guidance on BIM for Heritage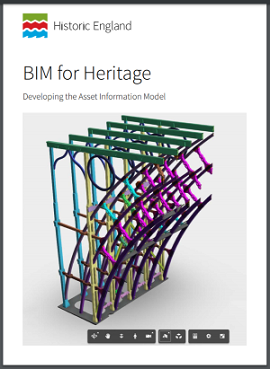 The second in a series focusses on developing the Asset Information Model (AIM).
---
High Streets Face a Bleak Future Without Rethinking Regeneration Strategies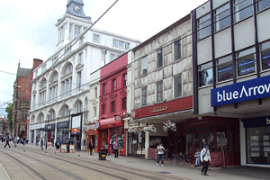 Reflecting issues that will be encountered across the IHBC's June 2020 Brighton School, think tank Centre for Cities argues for High Street success.
---
Take a look inside the first flat in the iconic Battersea Power Station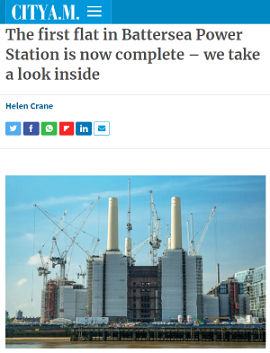 City A.M took a tour of the first apartment to be completed within the original grade II*-listed power station with designer Tim Boyd of Michaelis Boyd – which also designed the interiors for Soho House and the Groucho Club – and Battersea Power Station's UK sales director Georgia Siri.
---
Retrofit scheme named World Building of the Year at WAF 2019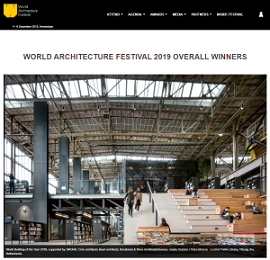 A conversion of a locomotive hangar into a public library is the first retrofit to win the top prize at the World Architecture Festival (WAF).
---