Historic paintwork
Despite the fact that in the past, painted surfaces were generally quite commonly used, there is very little historic paintwork which survives intact. Painting was common because either wallpaper had not yet been invented or was so highly taxed it could only be afforded by the wealthy. Many of the best and most historically interesting surfaces lie under many layers of newer paint or wallpaper which make them difficult to access.
The practice of painting internal decoration – such as cornices and friezes – was common although oak panelling was prized enough to allow its natural character to be expressed. In contrast, humble pine panelling might have been painted to emulate more expensive wood types, such as mahogany or walnut, or might be embellished with painted, simulated mouldings to heighten the contrast between shadow and light. Carved detail may have been emphasised with a layer of gilding or picked out in contrasting colours.
Before the early nineteenth century, most rooms contained little furniture; this prompted designers and decorators to pay greater attention to the decoration of walls and ceilings. Without such decoration, small-scale detail could have become lost in candlelight.
Paints were usually oil- or water-based and often difficult to remove. The commonest were those based on a mix of lime or distemper and could be applied to surfaces that did not have a very fine finish.
Walls to be painted with oil-based paint required more preparation, but the versatility of oil paint allowed more effects to be achieved. The resulting shades would be neutral in tone but colour could be added if it was afforded. When colour was not required, shadow effects created by varying shades of grey could sometimes be added to ornament in order to create greater relief.
Walls, furniture and curtains may have been given heightened contrast by strategically applied stencilling in a variety of patterns and colours. This could also have been directly applied to furniture. 'Japanned' or painted furniture became popular in the period between the late-18th and early 19th centuries.
Historic paint can be removed by either using chemicals, scraping or burning off. However, removing layers can also mean removing layers of potentially interesting history. If removal is undertaken without proper recording, it may be difficult to properly authenticate whatever design is instigated.
Some have argued that historic interiors are best represented in the colours of the period in question. These would normally have been chosen to suit the available light, be that candle, oil, gas or electricity. Generally, a gloomily-lit room would usually have been better suited to lighter-coloured walls.
Many historic interiors which have been repeatedly overpainted may conceal a rich history of authentic wallpapers lying below the surface. Lifting a dado, rail albeit temporarily, may reveal the original wallpaper that was used and may therefore serve as a guide to any restoration which may follow.
IHBC NewsBlog
COVID-19: Advice and Updates collated from the Heritage Sector
Organisations with conservation links have been collating resources on COVID-19 impacts, including Built Environment Forum Scotland (BEFS), Historic Environment Forum, The Heritage Alliance (THA), and Historic England, on cleaning surfaces.
---
Councils considering 'executive powers' as measures to avoid planning gridlock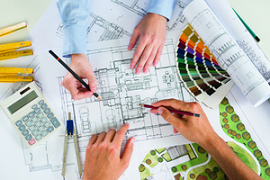 Councils are reported to be considering taking up rarely-used executive powers to keep the planning and development system moving during the coronavirus pandemic.
---
Historic England provides updated flood recovery advice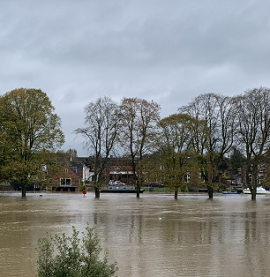 Historic England's 'After a Flood' provides timely advice on how to dry walls properly and avoid further damage to the building fabric.
---
Conservation of Timber Buildings: an example of evolving conservation techniques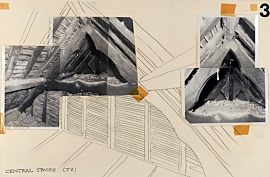 Context Issue 162 offers a peek into an archive of timber conservation history through the records of the practice of FWB and Mary Charles Chartered Architects.
---
Call for VAT rates for Refurbishment to be Reduced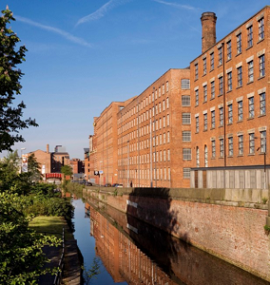 To meet the government's target of being carbon neutral by 2050, we must recycle, reuse and responsibly adapt our existing historic buildings, according to this year's Heritage Counts report, so Historic England and partners are calling for a reduction in VAT rates to incentivise this more sustainable option.
---
Grade II Edwardian swimming baths in Birmingham restored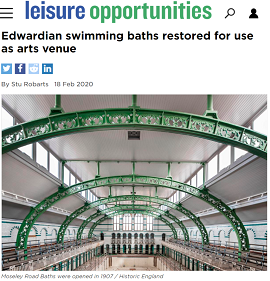 Donald Insall Associates, with the help of Historic England, has completed restoration work of Moseley Road Baths, being converted for use as an arts and culture venue.
---
IHBC Marsh Award Nominations – Closing Date 30 March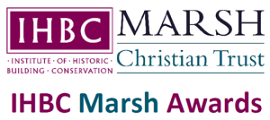 Celebrate your local 'retired members' and 'successful learners' with £500 cash prizes and 2020 Brighton School places!
---
Biodiversity Net Gain through UK Construction Projects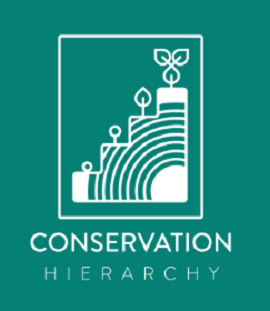 The Conservation Hierarchy is a new framework developed by the University of Oxford to help construction projects achieve Biodiversity Net Gain.
---
How Project Managers for Town Centre Developments can Balance Risk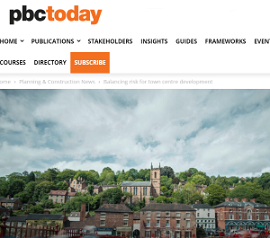 Jacqueline Hughes, senior risk analyst at Equib, in pbctoday discusses how project managers for town centre developments can get their risk management strategies right.
---
Red Tape is Strangling our High Streets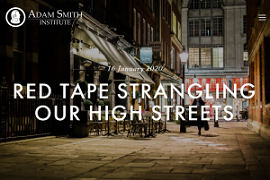 A new paper from the Adam Smith Institute argues that the problem with the High Street has been totally misunderstood, saying that we need to reform restrictive planning rules and reject a policy of managed decline to reinvigorate our town centres.
---
Calculating the full cost of energy used by buildings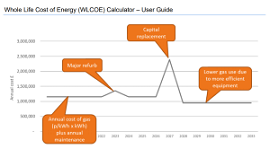 The Whole Life Cost of Energy (WLCoE) calculator – issued by government in BETA form – is intended to help building owners and operators to understand the full financial cost of the energy their buildings use, and welcomes feedback
---
England's heritage worth £31Bn: New Historic England report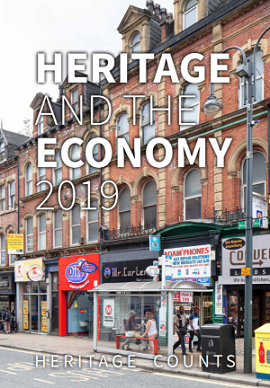 New research published by Historic England (HE) shows the value of heritage to England's economy as it contributes to economic prosperity and growth through jobs in the heritage and construction sectors and from tourism.
---