The Anatomy of Colour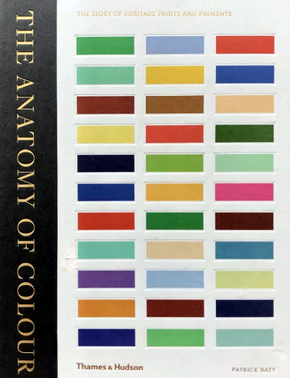 The Anatomy of Colour, Patrick Baty, Thames and Hudson, 2017, 352 pages, 600 illustrations, hardback.
In 'The Anatomy of Colour', Patrick Baty has produced an excellent and highly readable resource charting the development of the materials and colour theories underpinning the house-painting industry since the 17th century. It will delight both the paint geek and the general public alike.
With his unique background as a paint historian, analyst and merchant, Baty clearly demonstrates how the technology of the day influenced interior decoration, and he successfully debunks some of the many established myths around the concept of traditional paints. Often terms that we use on an everyday basis such as paint are not fully understood. He begins his book with an informative walk through traditional decorative materials, their manufacture and use by the house painter. This forms a strong foundation for exploration of subsequent developments, which he outlines in chronological order.
Within each historical period he carefully describes how colour was used within buildings, with the help of a splendid array of colour photographs and illustrations. The discussion is by no means limited to paint colour alone. Baty widens his remit to encompass both wallpapers and decorative techniques such as marbling and graining. Although the misconceptions swirling around historic decoration schemes are too numerous for the author to detail fully, he highlights how some of our notions of what a 17th or 18th century interior should look like were concocted in the post-second-world-war period. However, Baty delves deeper into his subject than most authors to consider the establishment of colour systems, theories and standards that have supported our use of colour since the 18th century. Among the book's delights are the visual presentation of these systems and the impressive library of colour cards that he has built up over the years.
By bringing his breadth of research and experience to the book, Baty clearly aims to appeal to a wide readership, from paint scholar to DIY decorator. Not only does he provide a definitive reference source for the former, but he is also able to interject practical advice into the text, outlining some of the pitfalls of the materials he describes. The voice of the exasperated paint merchant can sometimes be quietly heard between the lines of text.
While Ian Bristow's influential two-book series 'Architectural Colour in British Interiors' and 'Interior House-Painting Colours and Technology' is an invaluable resource for those interested in historic house decoration, those books concentrate on the period between 1615 and 1840. By continuing to pursue the topic from the mid- 19th century up to the 1960s, The Anatomy of Colour shines a light on a period where there is a genuine lack of easily accessible information. It is an unenviable task, as the introduction of new materials and production methods accelerated at a phenomenal rate from the 1920s onwards. However, Baty tackles the subject confidently in a clear and easily understandable manner, plugging an information gap at a time when there is increasing interest in 19th and 20th century decoration.
Many of us have been avid readers of Baty's past writing in periodicals and on his blog. In 'The Anatomy of Colour', he draws on and encapsulates his extensive knowledge and expertise into one thoroughly enjoyable and informative text.
---
This article originally appeared as 'Historian, analyst, merchant' in IHBC's Context 155, published in July 2018. It was written by Lisa Oestreicher, architectural paint research consultant.
--Institute of Historic Building Conservation
IHBC NewsBlog
IHBC's first Virtual School a Marked Success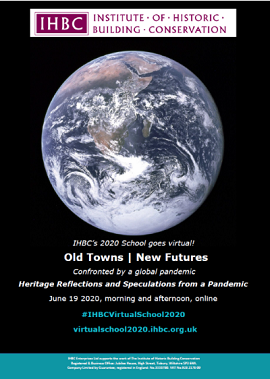 The first 'Virtual School' hosted by the IHBC was launched on 19 June with lead speakers covering pandemic-related topics shaping valued places over two sessions.
---
MPs are Asked for Views on £4bn Parliament Restoration Plan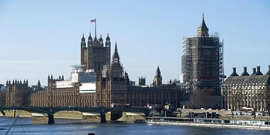 MPs and peers are being asked for their views on the planned restoration and renewal of the Houses of Parliament.
---
Ireland National Heritage Week: 15-23 August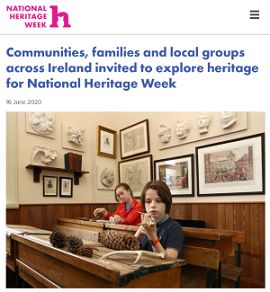 Plans are in place for a modified National Heritage Week for Ireland, which take into account ongoing restrictions on events and gatherings due to COVID-19.
---
Grimsby's historic Ice Factory thrown new survival lifeline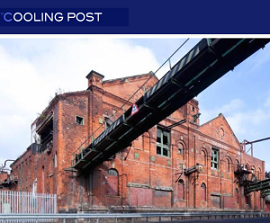 Opened in 1901, and derelict for the last 30 years, the Grimsby Ice Factory is the earliest and largest known surviving ice factory in the world. It still contains an array of historic ice making equipment including four J&E Hall ammonia compressors installed in 1931.
---
Risk Assessments and Contractual Impact from CIAT

A note on contractual obligations under the current COVID-19 pandemic has been issued by The Chartered Institute of Architectural Technologists(CIAT).
---
RTPI calls on government to issue planning guidance to prevent development delays

The Royal Town Planning Institute (RTPI) has called on the government to urgently issue planning guidance to prevent unnecessary delays to development from the pandemic.
---
How to Enjoy Heritage from Home, from the Heritage Fund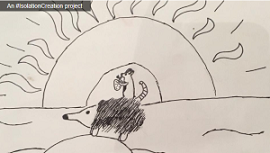 The Heritage Fund has put together a list of heritage-inspired activities to be done from home.
---
Listed Property Owners Club's Spring Checklist for Buildings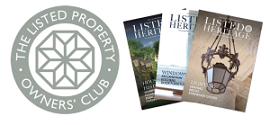 Spring is a good time to stand back and consider any building repairs that are required over the next 12 months, notes the LPOC, and regular inspection and maintenance is the key to keeping homes in good repair, as per its accessible step-by-step guidance.
---
Firefighters tackle blaze at converted Grade II listed former mill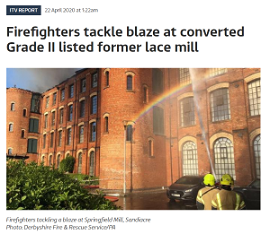 Derbyshire Fire and Rescue Service said "rapid and effective firefighting" had saved three quarters of the mill – which is now apartments.
---
Thieves take advantage of lockdown to steal lead from church roof in Halsham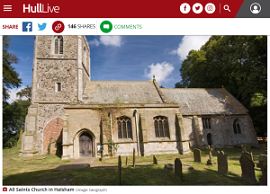 Police have appealed for witnesses after thieves stole lead from the roof of All Saints Church in Halsham near Hedon during the coronavirus lockdown.
---
IHBC's CPD Circular provides info on digital CPD opportunities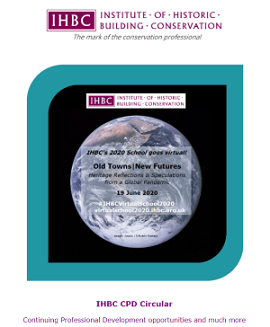 The regular newsletter showcases the IHBC's own Continuing Professional Development (CPD) content as well as online opportunities from 'IHBC Recognised CPD Providers' and other conservation related training and events.
---
Frank Lloyd Wright houses offer virtual tours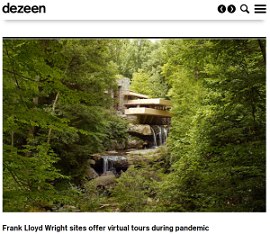 To make sure the public still has access to twelve of those famous works, #WrightVirtualVisits has been launched, which offers virtual tours of 12 iconic houses.
---