The Anatomy of Colour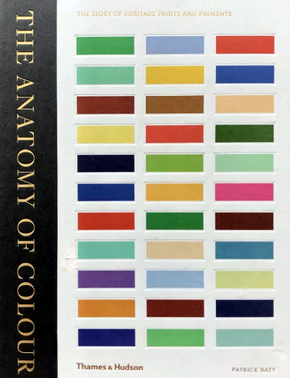 The Anatomy of Colour, Patrick Baty, Thames and Hudson, 2017, 352 pages, 600 illustrations, hardback.
In 'The Anatomy of Colour', Patrick Baty has produced an excellent and highly readable resource charting the development of the materials and colour theories underpinning the house-painting industry since the 17th century. It will delight both the paint geek and the general public alike.
With his unique background as a paint historian, analyst and merchant, Baty clearly demonstrates how the technology of the day influenced interior decoration, and he successfully debunks some of the many established myths around the concept of traditional paints. Often terms that we use on an everyday basis such as paint are not fully understood. He begins his book with an informative walk through traditional decorative materials, their manufacture and use by the house painter. This forms a strong foundation for exploration of subsequent developments, which he outlines in chronological order.
Within each historical period he carefully describes how colour was used within buildings, with the help of a splendid array of colour photographs and illustrations. The discussion is by no means limited to paint colour alone. Baty widens his remit to encompass both wallpapers and decorative techniques such as marbling and graining. Although the misconceptions swirling around historic decoration schemes are too numerous for the author to detail fully, he highlights how some of our notions of what a 17th or 18th century interior should look like were concocted in the post-second-world-war period. However, Baty delves deeper into his subject than most authors to consider the establishment of colour systems, theories and standards that have supported our use of colour since the 18th century. Among the book's delights are the visual presentation of these systems and the impressive library of colour cards that he has built up over the years.
By bringing his breadth of research and experience to the book, Baty clearly aims to appeal to a wide readership, from paint scholar to DIY decorator. Not only does he provide a definitive reference source for the former, but he is also able to interject practical advice into the text, outlining some of the pitfalls of the materials he describes. The voice of the exasperated paint merchant can sometimes be quietly heard between the lines of text.
While Ian Bristow's influential two-book series 'Architectural Colour in British Interiors' and 'Interior House-Painting Colours and Technology' is an invaluable resource for those interested in historic house decoration, those books concentrate on the period between 1615 and 1840. By continuing to pursue the topic from the mid- 19th century up to the 1960s, The Anatomy of Colour shines a light on a period where there is a genuine lack of easily accessible information. It is an unenviable task, as the introduction of new materials and production methods accelerated at a phenomenal rate from the 1920s onwards. However, Baty tackles the subject confidently in a clear and easily understandable manner, plugging an information gap at a time when there is increasing interest in 19th and 20th century decoration.
Many of us have been avid readers of Baty's past writing in periodicals and on his blog. In 'The Anatomy of Colour', he draws on and encapsulates his extensive knowledge and expertise into one thoroughly enjoyable and informative text.
---
This article originally appeared as 'Historian, analyst, merchant' in IHBC's Context 155, published in July 2018. It was written by Lisa Oestreicher, architectural paint research consultant.
--Institute of Historic Building Conservation
IHBC NewsBlog
COVID-19: Advice and Updates collated from the Heritage Sector
Organisations with conservation links have been collating resources on COVID-19 impacts, including Built Environment Forum Scotland (BEFS), Historic Environment Forum, The Heritage Alliance (THA), and Historic England, on cleaning surfaces.
---
Councils considering 'executive powers' as measures to avoid planning gridlock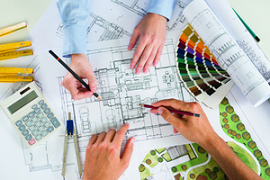 Councils are reported to be considering taking up rarely-used executive powers to keep the planning and development system moving during the coronavirus pandemic.
---
Historic England provides updated flood recovery advice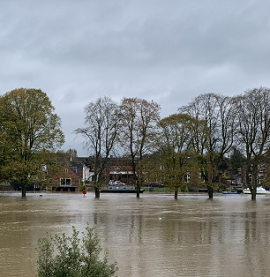 Historic England's 'After a Flood' provides timely advice on how to dry walls properly and avoid further damage to the building fabric.
---
Conservation of Timber Buildings: an example of evolving conservation techniques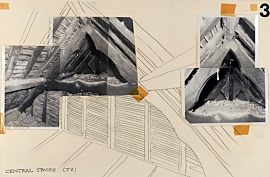 Context Issue 162 offers a peek into an archive of timber conservation history through the records of the practice of FWB and Mary Charles Chartered Architects.
---
Call for VAT rates for Refurbishment to be Reduced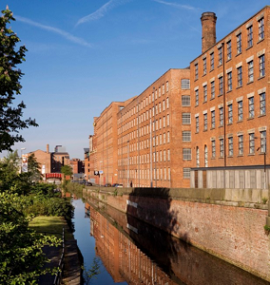 To meet the government's target of being carbon neutral by 2050, we must recycle, reuse and responsibly adapt our existing historic buildings, according to this year's Heritage Counts report, so Historic England and partners are calling for a reduction in VAT rates to incentivise this more sustainable option.
---
Grade II Edwardian swimming baths in Birmingham restored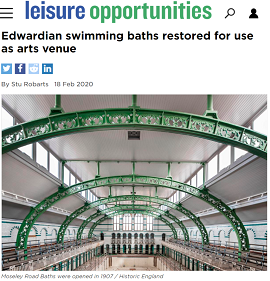 Donald Insall Associates, with the help of Historic England, has completed restoration work of Moseley Road Baths, being converted for use as an arts and culture venue.
---
IHBC Marsh Award Nominations – Closing Date 30 March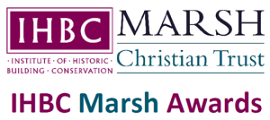 Celebrate your local 'retired members' and 'successful learners' with £500 cash prizes and 2020 Brighton School places!
---
Biodiversity Net Gain through UK Construction Projects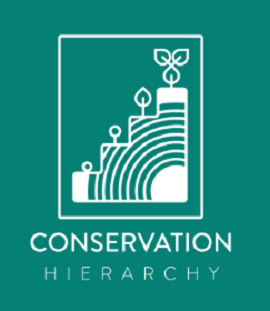 The Conservation Hierarchy is a new framework developed by the University of Oxford to help construction projects achieve Biodiversity Net Gain.
---
How Project Managers for Town Centre Developments can Balance Risk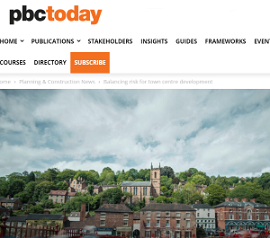 Jacqueline Hughes, senior risk analyst at Equib, in pbctoday discusses how project managers for town centre developments can get their risk management strategies right.
---
Red Tape is Strangling our High Streets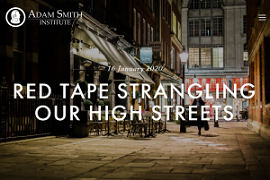 A new paper from the Adam Smith Institute argues that the problem with the High Street has been totally misunderstood, saying that we need to reform restrictive planning rules and reject a policy of managed decline to reinvigorate our town centres.
---
Calculating the full cost of energy used by buildings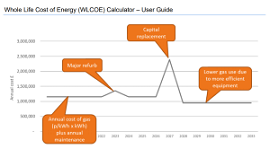 The Whole Life Cost of Energy (WLCoE) calculator – issued by government in BETA form – is intended to help building owners and operators to understand the full financial cost of the energy their buildings use, and welcomes feedback
---
England's heritage worth £31Bn: New Historic England report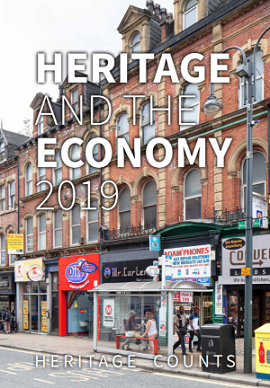 New research published by Historic England (HE) shows the value of heritage to England's economy as it contributes to economic prosperity and growth through jobs in the heritage and construction sectors and from tourism.
---