The Anatomy of Colour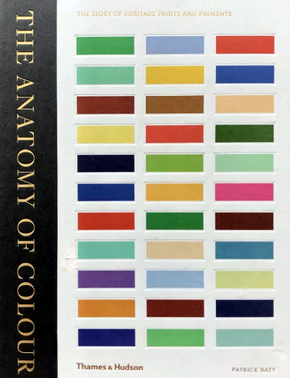 The Anatomy of Colour, Patrick Baty, Thames and Hudson, 2017, 352 pages, 600 illustrations, hardback.
In 'The Anatomy of Colour', Patrick Baty has produced an excellent and highly readable resource charting the development of the materials and colour theories underpinning the house-painting industry since the 17th century. It will delight both the paint geek and the general public alike.
With his unique background as a paint historian, analyst and merchant, Baty clearly demonstrates how the technology of the day influenced interior decoration, and he successfully debunks some of the many established myths around the concept of traditional paints. Often terms that we use on an everyday basis such as paint are not fully understood. He begins his book with an informative walk through traditional decorative materials, their manufacture and use by the house painter. This forms a strong foundation for exploration of subsequent developments, which he outlines in chronological order.
Within each historical period he carefully describes how colour was used within buildings, with the help of a splendid array of colour photographs and illustrations. The discussion is by no means limited to paint colour alone. Baty widens his remit to encompass both wallpapers and decorative techniques such as marbling and graining. Although the misconceptions swirling around historic decoration schemes are too numerous for the author to detail fully, he highlights how some of our notions of what a 17th or 18th century interior should look like were concocted in the post-second-world-war period. However, Baty delves deeper into his subject than most authors to consider the establishment of colour systems, theories and standards that have supported our use of colour since the 18th century. Among the book's delights are the visual presentation of these systems and the impressive library of colour cards that he has built up over the years.
By bringing his breadth of research and experience to the book, Baty clearly aims to appeal to a wide readership, from paint scholar to DIY decorator. Not only does he provide a definitive reference source for the former, but he is also able to interject practical advice into the text, outlining some of the pitfalls of the materials he describes. The voice of the exasperated paint merchant can sometimes be quietly heard between the lines of text.
While Ian Bristow's influential two-book series 'Architectural Colour in British Interiors' and 'Interior House-Painting Colours and Technology' is an invaluable resource for those interested in historic house decoration, those books concentrate on the period between 1615 and 1840. By continuing to pursue the topic from the mid- 19th century up to the 1960s, The Anatomy of Colour shines a light on a period where there is a genuine lack of easily accessible information. It is an unenviable task, as the introduction of new materials and production methods accelerated at a phenomenal rate from the 1920s onwards. However, Baty tackles the subject confidently in a clear and easily understandable manner, plugging an information gap at a time when there is increasing interest in 19th and 20th century decoration.
Many of us have been avid readers of Baty's past writing in periodicals and on his blog. In 'The Anatomy of Colour', he draws on and encapsulates his extensive knowledge and expertise into one thoroughly enjoyable and informative text.
---
This article originally appeared as 'Historian, analyst, merchant' in IHBC's Context 155, published in July 2018. It was written by Lisa Oestreicher, architectural paint research consultant.
--Institute of Historic Building Conservation
IHBC NewsBlog
2021 Building Conservation Directory published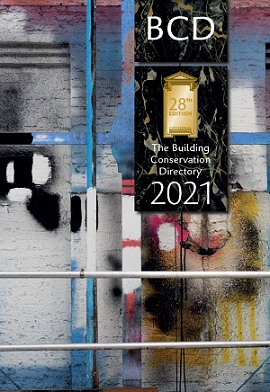 The 2021 edition of the Building Conservation Directory, also available online, has been published. Find skilled trades specialising in work to historic and traditional buildings.
---
BT dials up 'Adopt a Kiosk' scheme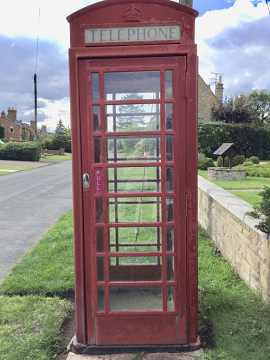 BT has revealed that almost 4,000 of its iconic red phone boxes across the UK are available for local communities to adopt for just £1.
---
Watch IHBC's webinar on 'Retrofit of Traditional Buildings'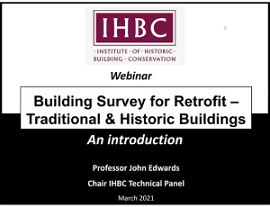 On 26 March the IHBC, led by Prof. John Edwards, hosted a free one-hour CPD webinar 'Introduction to Building Survey for Retrofit' for sector professionals.
---
Has the world left Europe behind?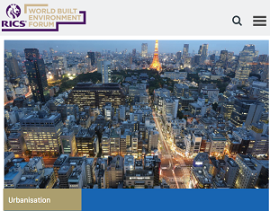 Greg Clark, writing an opinion piece for RICS, explores how good governance in cities pays dividends.
---
AHF on 'Transforming Places through Heritage'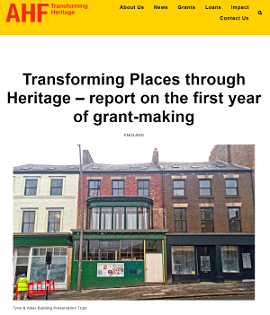 The Architectural Heritage Fund has issued a report on the first year of its 'Transforming Places Through Heritage' grants programme, funded by DCMS.
---
'Star Cities', Marvels of Renaissance Engineering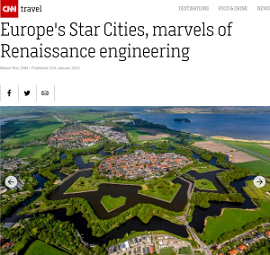 Europe's star cities are scattered all over Europe but their perfect geometrical beauty can only be fully admired when seen from above.
---
COTAC Releases Insight 1 series – The Need to Appreciate the Built Heritage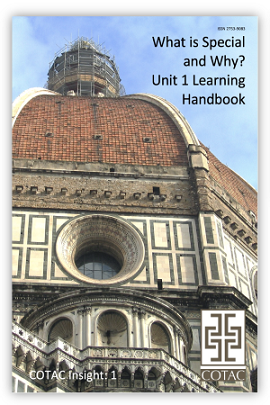 The freely available Insight 1 series targets a wide range of cohorts who wish to gain an appreciation of practical heritage conservation.
---
Palace of Westminster 'deteriorating faster than it can be fixed'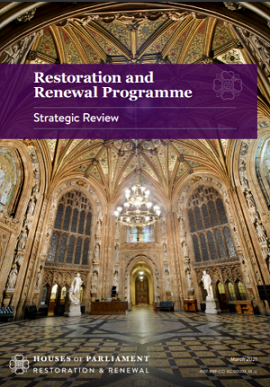 The restoration and renewal of the Palace of Westminster is of 'paramount importance' according to the recent strategic review.
---
Find Webinars and other Events pertaining to Heritage Conservation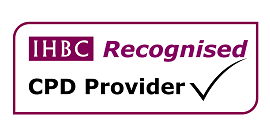 The IHBC's monthly CPD Circular showcases upcoming Events, Awards, Placements, Bursaries & Scholarships, Calls for Papers and more from across the UK and beyond.
---
139-Year-Old Victorian house moves through San Francisco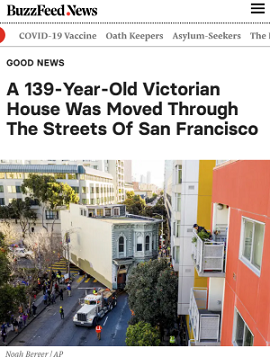 The move of a 139 year old Victorian House through the streets of San Francisco drew an excited crowd of onlookers who came out to watch a truck slowly and carefully pull the historic house through the streets.