The Anatomy of Colour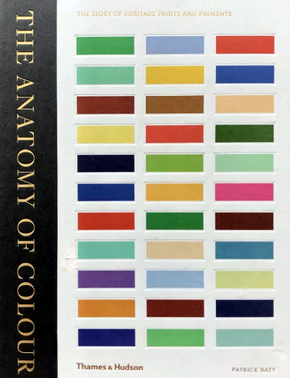 The Anatomy of Colour, Patrick Baty, Thames and Hudson, 2017, 352 pages, 600 illustrations, hardback.
In 'The Anatomy of Colour', Patrick Baty has produced an excellent and highly readable resource charting the development of the materials and colour theories underpinning the house-painting industry since the 17th century. It will delight both the paint geek and the general public alike.
With his unique background as a paint historian, analyst and merchant, Baty clearly demonstrates how the technology of the day influenced interior decoration, and he successfully debunks some of the many established myths around the concept of traditional paints. Often terms that we use on an everyday basis such as paint are not fully understood. He begins his book with an informative walk through traditional decorative materials, their manufacture and use by the house painter. This forms a strong foundation for exploration of subsequent developments, which he outlines in chronological order.
Within each historical period he carefully describes how colour was used within buildings, with the help of a splendid array of colour photographs and illustrations. The discussion is by no means limited to paint colour alone. Baty widens his remit to encompass both wallpapers and decorative techniques such as marbling and graining. Although the misconceptions swirling around historic decoration schemes are too numerous for the author to detail fully, he highlights how some of our notions of what a 17th or 18th century interior should look like were concocted in the post-second-world-war period. However, Baty delves deeper into his subject than most authors to consider the establishment of colour systems, theories and standards that have supported our use of colour since the 18th century. Among the book's delights are the visual presentation of these systems and the impressive library of colour cards that he has built up over the years.
By bringing his breadth of research and experience to the book, Baty clearly aims to appeal to a wide readership, from paint scholar to DIY decorator. Not only does he provide a definitive reference source for the former, but he is also able to interject practical advice into the text, outlining some of the pitfalls of the materials he describes. The voice of the exasperated paint merchant can sometimes be quietly heard between the lines of text.
While Ian Bristow's influential two-book series 'Architectural Colour in British Interiors' and 'Interior House-Painting Colours and Technology' is an invaluable resource for those interested in historic house decoration, those books concentrate on the period between 1615 and 1840. By continuing to pursue the topic from the mid- 19th century up to the 1960s, The Anatomy of Colour shines a light on a period where there is a genuine lack of easily accessible information. It is an unenviable task, as the introduction of new materials and production methods accelerated at a phenomenal rate from the 1920s onwards. However, Baty tackles the subject confidently in a clear and easily understandable manner, plugging an information gap at a time when there is increasing interest in 19th and 20th century decoration.
Many of us have been avid readers of Baty's past writing in periodicals and on his blog. In 'The Anatomy of Colour', he draws on and encapsulates his extensive knowledge and expertise into one thoroughly enjoyable and informative text.
---
This article originally appeared as 'Historian, analyst, merchant' in IHBC's Context 155, published in July 2018. It was written by Lisa Oestreicher, architectural paint research consultant.
--Institute of Historic Building Conservation
IHBC NewsBlog
Mapping tool for unused construction materials launched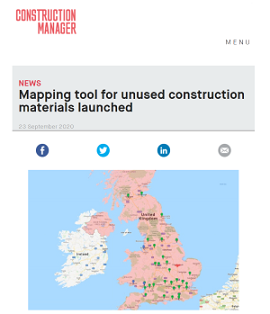 A mapping tool that provides contractors and their suppliers with a central database of local Materials Exchange Platform (MEP) projects to help cut waste by finding a home for unused materials has been launched.
---
'Unusual' WW2 sites listed and upgraded to mark 80th anniversary of Battle of Britain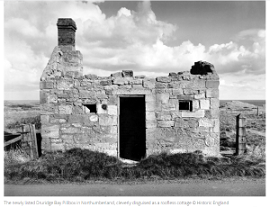 An air raid shelter, a pillbox cleverly disguised as a roofless cottage, a rare Chain Home radar defence tower, and a war memorial have been granted protection.
---
Derby City Council plans to knock down the 43-year old Assembly Rooms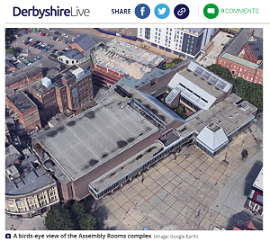 A planning application has been submitted by Derby City Council to knock down the Assembly Rooms – which has played host to the likes of Elton John, Iron Maiden, Take That, etc.
---
RIBA launches new contracts for the provision of conservation architectural services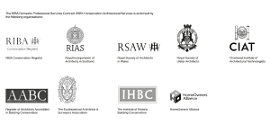 Specifically tailored for conservation projects, the Royal Institute of British Architects (RIBA) has launched two brand new professional services contracts.
---
Liverpool Mayor blocks £5m zip wire plan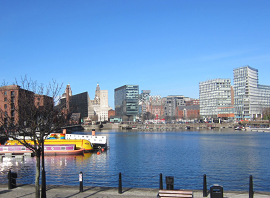 Liverpool Mayor Joe Anderson has made a dramatic intervention into the zip wire row which has divided people, politicians and businesses in the city.
---
Big Ben's roof is revealed as conservation work continues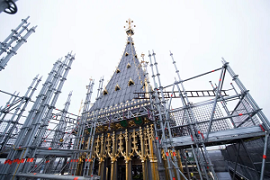 The roof of the Elizabeth Tower (also known as Big Ben) is slowly becoming visible again from 28 September 2020, as part of the scaffolding is removed.
---
Discover webinars, lectures, training, and other events via IHBC's CPD Circular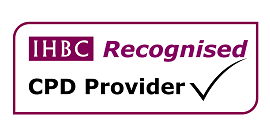 The IHBC lists quality providers of education and learning in the historic built environment, and emails a monthly recap of their upcoming events.
---
Denmark's 300-year-old homes of the future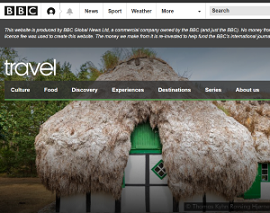 On Læsø, houses are thatched with thick, heavy bundles of silvery seaweed that have the potential to be a contemporary building material around the world.
---
Upcoming Heritage Open Days to feature in-person and online events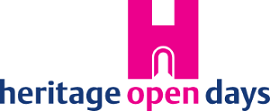 For the first time in its history, England's largest festival of heritage and culture will feature online events as well as in-person activities. Heritage Open Days (HODs) returns in September, thanks to support from players of People's Postcode Lottery.
---
RSA report 'Heritage for inclusive growth' published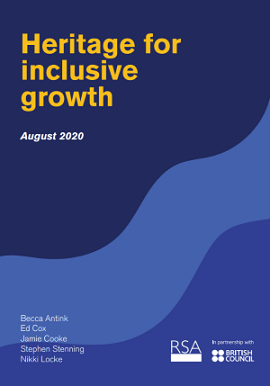 The Royal Society for the encouragement of Arts, Manufactures and Commerce (RSA) shows the scale of the 'missed opportunity' if we continue to separate heritage policymaking and economic policymaking.
---