Chinese Wallpaper in Britain and Ireland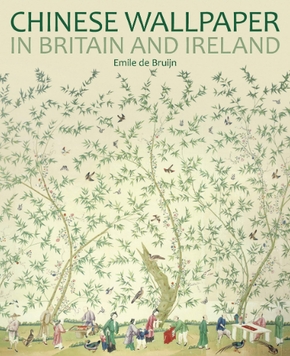 Chinese Wallpaper in Britain and Ireland, Emile de Bruijn, Philip Wilson Publishers, 2017, 272 pages, 154 colour and 15 black and white illustrations, hardback.
This book represents a long-awaited discourse on these beautifully produced, colourful wallpapers which were manufactured in China for the European export market and became fashionable forms of decoration in the homes of the British and Irish gentry and elite from the 17th century onwards. For several decades this subject has been touched on by decorative art and country house historians as well as conservators, who have all contributed vital information to its study, while at the same time raising further tantalising questions in the search to more fully understand these beautiful objects.
De Bruijn, who has a background in Asian art, currently works at the National Trust, which owns the largest single collection of Chinese wallpapers in the UK. This book represents several years of work spent comprehensively collating the cross-disciplinary information, and the addition of the author's own input to the scholarship. The work also helps elucidate the previous seminal work on the subject, Chinesische Tapetenfür Europa; vom Rollbildzur Bildtapete by Friederike Wappenschmidt (to whom de Bruijn's book is dedicated), and which remains a largely untapped resource to non- German speaking scholars.
De Bruijn's book is highly readable, with plenty of appropriately sized, full-page colour illustrations of these exquisite wallpapers, which serve to extend the appeal of the book beyond the academic and professional to a much wider readership. There is also a map of the known locations in Britain and Ireland where these wallpapers still survive. The chapters themselves are organised in chronological order, starting in 1600 and ending in the present day.
Within this, they broadly (if sometimes with inherent difficulty) divide into the traditional historiographic groupings based on their exotic imagery – for example, those depicting Chinese architecture, Chinese flora and fauna, or Chinese traditions. Along the way, the chapters explore fascinating issues relating to the wallpapers, including the links between East and West that made the trade in Oriental goods possible, the Oriental symbolism behind the imagery, and the attitudes, cultural associations and status that both the Chinese wallpaper manufacturers and their European consumers each ascribed to these decorative luxury goods.
The book also tackles the less well understood revival of interest in Chinese wallpapers during the late 19th and early 20th centuries. In this, de Bruijn describes the vogue for the acquisition, rehanging and reinterpretation of antique Chinese wallpapers within contemporary decorative schemes, in particular the art deco interiors of the 1920s and 1930s. The book ends with a chapter on today's burgeoning luxury market in reproduction Chinese and chinoiserie wallpapers, indicating the enduring commercial value, cultural connotations and associations with prestige that these stunning wallpapers represent.
---
This article originally appeared as 'Oriental images' in IHBC's Context 155, published in July 2018. It was written by Phillippa Mapes, historic wallpaper conservator and research consultant.
--Institute of Historic Building Conservation
IHBC NewsBlog
Councils considering 'executive powers' as measures to avoid planning gridlock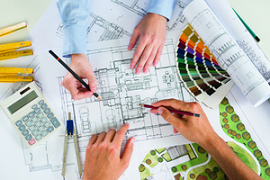 Councils are reported to be considering taking up rarely-used executive powers to keep the planning and development system moving during the coronavirus pandemic.
---
Historic England provides updated flood recovery advice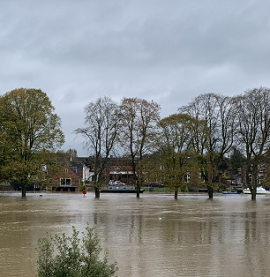 Historic England's 'After a Flood' provides timely advice on how to dry walls properly and avoid further damage to the building fabric.
---
Conservation of Timber Buildings: an example of evolving conservation techniques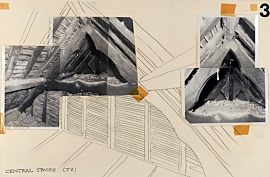 Context Issue 162 offers a peek into an archive of timber conservation history through the records of the practice of FWB and Mary Charles Chartered Architects.
---
Call for VAT rates for Refurbishment to be Reduced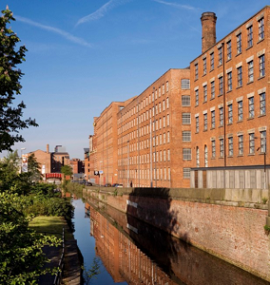 To meet the government's target of being carbon neutral by 2050, we must recycle, reuse and responsibly adapt our existing historic buildings, according to this year's Heritage Counts report, so Historic England and partners are calling for a reduction in VAT rates to incentivise this more sustainable option.
---
Grade II Edwardian swimming baths in Birmingham restored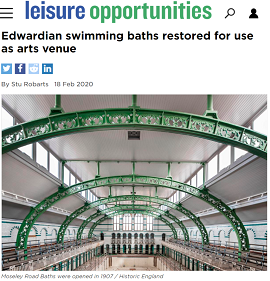 Donald Insall Associates, with the help of Historic England, has completed restoration work of Moseley Road Baths, being converted for use as an arts and culture venue.
---
IHBC Marsh Award Nominations – Closing Date 30 March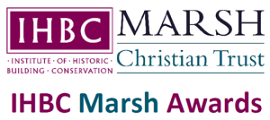 Celebrate your local 'retired members' and 'successful learners' with £500 cash prizes and 2020 Brighton School places!
---
Biodiversity Net Gain through UK Construction Projects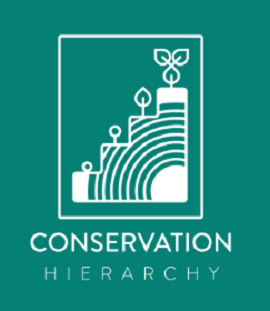 The Conservation Hierarchy is a new framework developed by the University of Oxford to help construction projects achieve Biodiversity Net Gain.
---
How Project Managers for Town Centre Developments can Balance Risk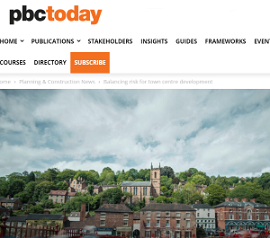 Jacqueline Hughes, senior risk analyst at Equib, in pbctoday discusses how project managers for town centre developments can get their risk management strategies right.
---
Red Tape is Strangling our High Streets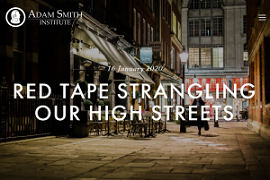 A new paper from the Adam Smith Institute argues that the problem with the High Street has been totally misunderstood, saying that we need to reform restrictive planning rules and reject a policy of managed decline to reinvigorate our town centres.
---
Calculating the full cost of energy used by buildings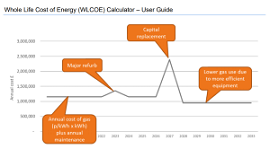 The Whole Life Cost of Energy (WLCoE) calculator – issued by government in BETA form – is intended to help building owners and operators to understand the full financial cost of the energy their buildings use, and welcomes feedback
---
England's heritage worth £31Bn: New Historic England report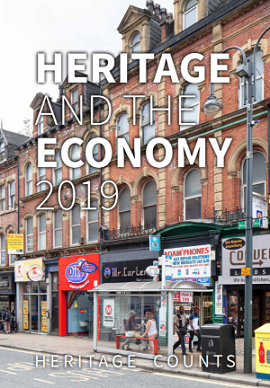 New research published by Historic England (HE) shows the value of heritage to England's economy as it contributes to economic prosperity and growth through jobs in the heritage and construction sectors and from tourism.
---
Part of Roman wall in Chester Collapses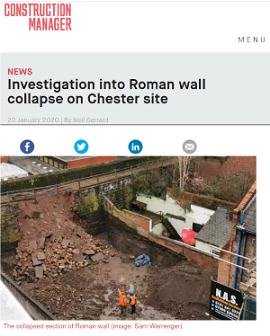 Investigations have begun into what caused part of Chester's Roman city wall to collapse during construction work.
---