Chinese Wallpaper in Britain and Ireland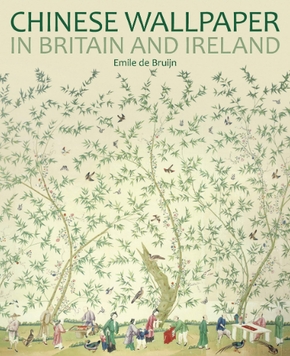 Chinese Wallpaper in Britain and Ireland, Emile de Bruijn, Philip Wilson Publishers, 2017, 272 pages, 154 colour and 15 black and white illustrations, hardback.
This book represents a long-awaited discourse on these beautifully produced, colourful wallpapers which were manufactured in China for the European export market and became fashionable forms of decoration in the homes of the British and Irish gentry and elite from the 17th century onwards. For several decades this subject has been touched on by decorative art and country house historians as well as conservators, who have all contributed vital information to its study, while at the same time raising further tantalising questions in the search to more fully understand these beautiful objects.
De Bruijn, who has a background in Asian art, currently works at the National Trust, which owns the largest single collection of Chinese wallpapers in the UK. This book represents several years of work spent comprehensively collating the cross-disciplinary information, and the addition of the author's own input to the scholarship. The work also helps elucidate the previous seminal work on the subject, Chinesische Tapetenfür Europa; vom Rollbildzur Bildtapete by Friederike Wappenschmidt (to whom de Bruijn's book is dedicated), and which remains a largely untapped resource to non- German speaking scholars.
De Bruijn's book is highly readable, with plenty of appropriately sized, full-page colour illustrations of these exquisite wallpapers, which serve to extend the appeal of the book beyond the academic and professional to a much wider readership. There is also a map of the known locations in Britain and Ireland where these wallpapers still survive. The chapters themselves are organised in chronological order, starting in 1600 and ending in the present day.
Within this, they broadly (if sometimes with inherent difficulty) divide into the traditional historiographic groupings based on their exotic imagery – for example, those depicting Chinese architecture, Chinese flora and fauna, or Chinese traditions. Along the way, the chapters explore fascinating issues relating to the wallpapers, including the links between East and West that made the trade in Oriental goods possible, the Oriental symbolism behind the imagery, and the attitudes, cultural associations and status that both the Chinese wallpaper manufacturers and their European consumers each ascribed to these decorative luxury goods.
The book also tackles the less well understood revival of interest in Chinese wallpapers during the late 19th and early 20th centuries. In this, de Bruijn describes the vogue for the acquisition, rehanging and reinterpretation of antique Chinese wallpapers within contemporary decorative schemes, in particular the art deco interiors of the 1920s and 1930s. The book ends with a chapter on today's burgeoning luxury market in reproduction Chinese and chinoiserie wallpapers, indicating the enduring commercial value, cultural connotations and associations with prestige that these stunning wallpapers represent.
---
This article originally appeared as 'Oriental images' in IHBC's Context 155, published in July 2018. It was written by Phillippa Mapes, historic wallpaper conservator and research consultant.
--Institute of Historic Building Conservation
IHBC NewsBlog
IHBC's 2019 'Yearbook' Now Released "Extending the Reach of the IHBC"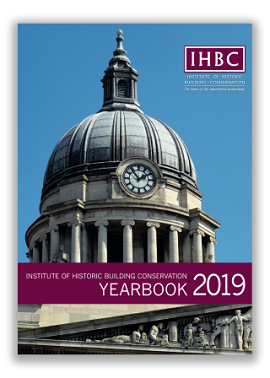 The IHBC's Yearbook for 2019 includes regular IHBC reviews, updates and listings, from IHBC's HESPR listing to our Recognised Conservation Courses and member directory.
---
IHBC 2019 Marsh Awards now out: at the IHBC's 2019 School, Nottingham 4 – 6 July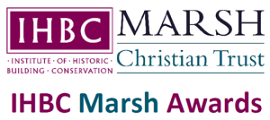 The judges are delighted to confer the 2019 IHBC Marsh Awards for Successful Learning in Heritage Skills and Community Contribution (Retired Member).
---
Rail stations in line for £300 million funding boost to improve disabled access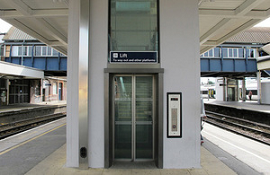 Disabled rail passengers across Britain will benefit from better access at stations and newly accessible stations will open up routes across the country.
---
A historical take on the future of Notre Dame, from IHBC's former Membership Secretary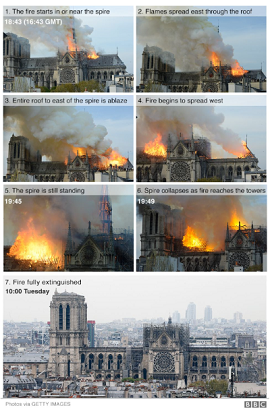 The IHBC asked former Membership Secretary Paul Butler for a take on some critical and historical issues around the modern response to Notre Dame.
---
CPRE's State of Brownfield 2019 report: Enough land for more than 1M homes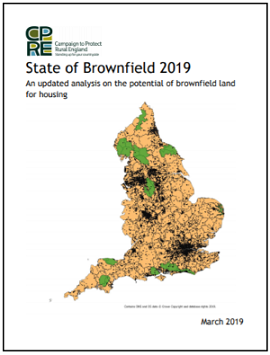 CPRE shows there is enough suitable brownfield land available in England for more than 1 million homes across over 18,000 sites and over 26,000 hectares.
---
BBC on 'The grief that comes from lost buildings'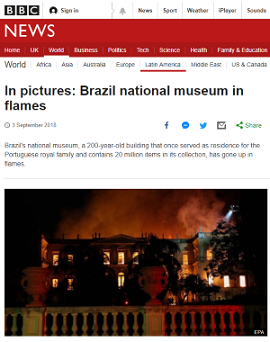 BBC News has reported on how, across the world, destruction of cultural attractions causes a specific sort of communal grief.
---
Enter the Brick Awards 2019: Closing 31 May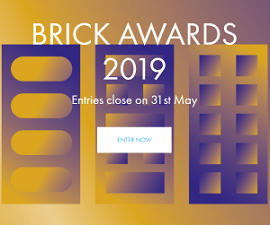 The Brick Development Association (BDA) has highlighted the opportunity to compete at the industry's highest level and be recognised by top-tier trade and national press.
---
STBA-SPAB Conference – 11 June 2019, London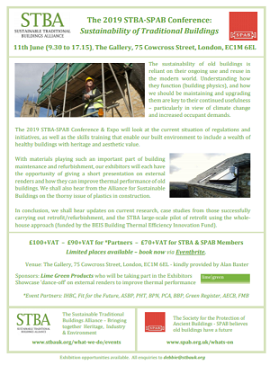 The 2019 STBA-SPAB Conference & Expo will look at the current situation of regulations and initiatives, as well as the skills training that enable our built environment to include a wealth of healthy buildings with heritage and aesthetic value.
---
Historic buildings on fire – Fisons Victorian factory near Ipswich destroyed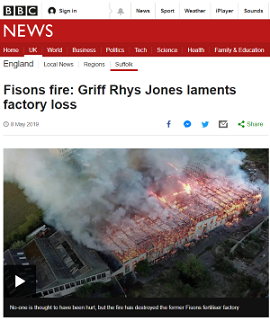 The former Fisons warehouse in Bramford, near Ipswich, was the victim on another fire affecting our heritage. Listed Grade II and dating back to 1858 the building was destroyed by a fire thought to be arson.
---
Highways England pours £4 million into canal restoration scheme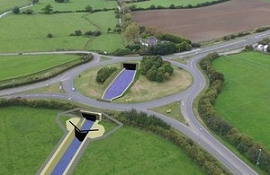 A mile-long stretch of canal in Gloucestershire that disappeared more than half a century ago is closer to being restored, thanks to £4 million of funding from Highways England.
---
Westminster: Legislative plans for Olympics-style body to oversee restoration works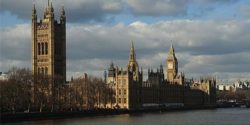 MPs vote on proposals for Houses of Parliament refurbishment, as the restoration and renewal of the Palace of Westminster reaches a major milestone.
---
Ever wondered 'How Venice Works', with 124 Islands, 183 Canals & 438 Bridges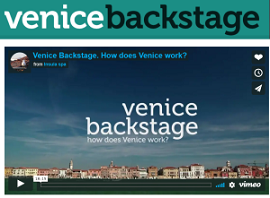 Open Culture has featured the Venice Backstage exploration of Venice and how, when the tourists leave the city, 60,000 year-round residents stay behind.
---
---