Chinese Wallpaper in Britain and Ireland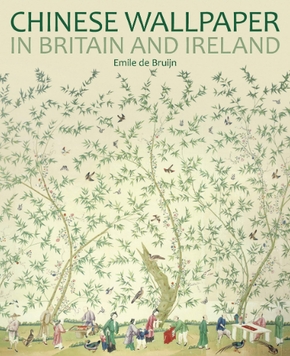 Chinese Wallpaper in Britain and Ireland, Emile de Bruijn, Philip Wilson Publishers, 2017, 272 pages, 154 colour and 15 black and white illustrations, hardback.
This book represents a long-awaited discourse on these beautifully produced, colourful wallpapers which were manufactured in China for the European export market and became fashionable forms of decoration in the homes of the British and Irish gentry and elite from the 17th century onwards. For several decades this subject has been touched on by decorative art and country house historians as well as conservators, who have all contributed vital information to its study, while at the same time raising further tantalising questions in the search to more fully understand these beautiful objects.
De Bruijn, who has a background in Asian art, currently works at the National Trust, which owns the largest single collection of Chinese wallpapers in the UK. This book represents several years of work spent comprehensively collating the cross-disciplinary information, and the addition of the author's own input to the scholarship. The work also helps elucidate the previous seminal work on the subject, Chinesische Tapetenfür Europa; vom Rollbildzur Bildtapete by Friederike Wappenschmidt (to whom de Bruijn's book is dedicated), and which remains a largely untapped resource to non- German speaking scholars.
De Bruijn's book is highly readable, with plenty of appropriately sized, full-page colour illustrations of these exquisite wallpapers, which serve to extend the appeal of the book beyond the academic and professional to a much wider readership. There is also a map of the known locations in Britain and Ireland where these wallpapers still survive. The chapters themselves are organised in chronological order, starting in 1600 and ending in the present day.
Within this, they broadly (if sometimes with inherent difficulty) divide into the traditional historiographic groupings based on their exotic imagery – for example, those depicting Chinese architecture, Chinese flora and fauna, or Chinese traditions. Along the way, the chapters explore fascinating issues relating to the wallpapers, including the links between East and West that made the trade in Oriental goods possible, the Oriental symbolism behind the imagery, and the attitudes, cultural associations and status that both the Chinese wallpaper manufacturers and their European consumers each ascribed to these decorative luxury goods.
The book also tackles the less well understood revival of interest in Chinese wallpapers during the late 19th and early 20th centuries. In this, de Bruijn describes the vogue for the acquisition, rehanging and reinterpretation of antique Chinese wallpapers within contemporary decorative schemes, in particular the art deco interiors of the 1920s and 1930s. The book ends with a chapter on today's burgeoning luxury market in reproduction Chinese and chinoiserie wallpapers, indicating the enduring commercial value, cultural connotations and associations with prestige that these stunning wallpapers represent.
---
This article originally appeared as 'Oriental images' in IHBC's Context 155, published in July 2018. It was written by Phillippa Mapes, historic wallpaper conservator and research consultant.
--Institute of Historic Building Conservation
IHBC NewsBlog
IHBC Virtual School 19 June: Heritage Reflections & Speculations from a Pandemic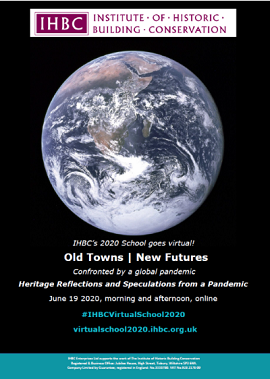 How the current pandemic will shape historic urban areas and their surrounding communities across the globe is impossible to tell. Join us to reflect on the implications for our current approaches to caring for valued places, and even speculate on future strategies and responses.
---
How to Enjoy Heritage from Home, from the Heritage Fund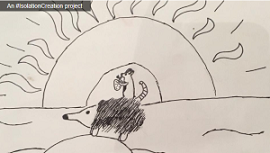 The Heritage Fund has put together a list of heritage-inspired activities to be done from home.
---
Listed Property Owners Club's Spring Checklist for Buildings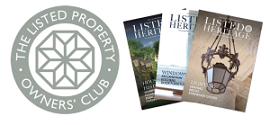 Spring is a good time to stand back and consider any building repairs that are required over the next 12 months, notes the LPOC, and regular inspection and maintenance is the key to keeping homes in good repair, as per its accessible step-by-step guidance.
---
Firefighters tackle blaze at converted Grade II listed former mill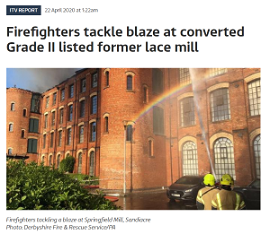 Derbyshire Fire and Rescue Service said "rapid and effective firefighting" had saved three quarters of the mill – which is now apartments.
---
Thieves take advantage of lockdown to steal lead from church roof in Halsham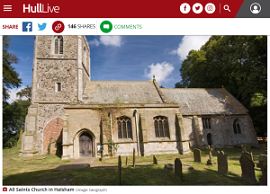 Police have appealed for witnesses after thieves stole lead from the roof of All Saints Church in Halsham near Hedon during the coronavirus lockdown.
---
IHBC's CPD Circular provides info on digital CPD opportunities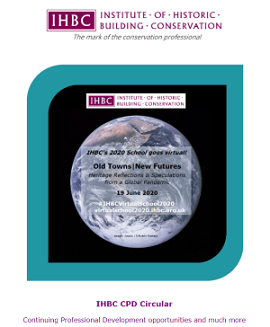 The regular newsletter showcases the IHBC's own Continuing Professional Development (CPD) content as well as online opportunities from 'IHBC Recognised CPD Providers' and other conservation related training and events.
---
Frank Lloyd Wright houses offer virtual tours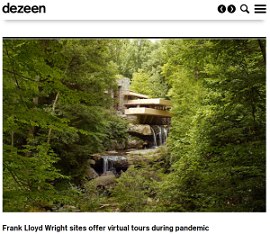 To make sure the public still has access to twelve of those famous works, #WrightVirtualVisits has been launched, which offers virtual tours of 12 iconic houses.
---
CIC's Coronavirus Digest review and survey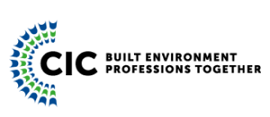 The Construction Industry Council's (CIC's) 'CIC Coronavirus Digest – Issue 8' surveys the latest government advice with updates from the construction industry.
---
COVID-19: Advice and Updates collated from the Heritage Sector
Organisations with conservation links have been collating resources on COVID-19 impacts, including Built Environment Forum Scotland (BEFS), Historic Environment Forum, The Heritage Alliance (THA), and Historic England, on cleaning surfaces.
---
Councils considering 'executive powers' as measures to avoid planning gridlock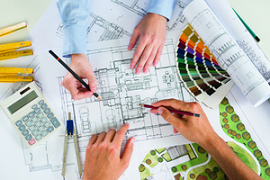 Councils are reported to be considering taking up rarely-used executive powers to keep the planning and development system moving during the coronavirus pandemic.
---
Historic England provides updated flood recovery advice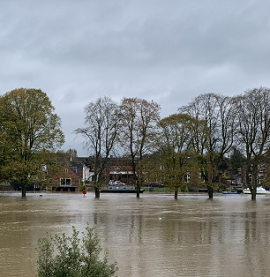 Historic England's 'After a Flood' provides timely advice on how to dry walls properly and avoid further damage to the building fabric.
---
Conservation of Timber Buildings: an example of evolving conservation techniques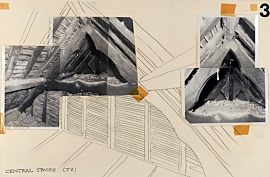 Context Issue 162 offers a peek into an archive of timber conservation history through the records of the practice of FWB and Mary Charles Chartered Architects.
---
Call for VAT rates for Refurbishment to be Reduced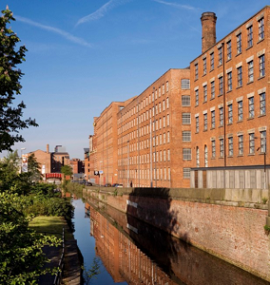 To meet the government's target of being carbon neutral by 2050, we must recycle, reuse and responsibly adapt our existing historic buildings, according to this year's Heritage Counts report, so Historic England and partners are calling for a reduction in VAT rates to incentivise this more sustainable option.
---