Chinese Wallpaper in Britain and Ireland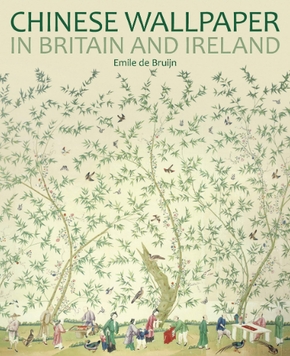 Chinese Wallpaper in Britain and Ireland, Emile de Bruijn, Philip Wilson Publishers, 2017, 272 pages, 154 colour and 15 black and white illustrations, hardback.
This book represents a long-awaited discourse on these beautifully produced, colourful wallpapers which were manufactured in China for the European export market and became fashionable forms of decoration in the homes of the British and Irish gentry and elite from the 17th century onwards. For several decades this subject has been touched on by decorative art and country house historians as well as conservators, who have all contributed vital information to its study, while at the same time raising further tantalising questions in the search to more fully understand these beautiful objects.
De Bruijn, who has a background in Asian art, currently works at the National Trust, which owns the largest single collection of Chinese wallpapers in the UK. This book represents several years of work spent comprehensively collating the cross-disciplinary information, and the addition of the author's own input to the scholarship. The work also helps elucidate the previous seminal work on the subject, Chinesische Tapetenfür Europa; vom Rollbildzur Bildtapete by Friederike Wappenschmidt (to whom de Bruijn's book is dedicated), and which remains a largely untapped resource to non- German speaking scholars.
De Bruijn's book is highly readable, with plenty of appropriately sized, full-page colour illustrations of these exquisite wallpapers, which serve to extend the appeal of the book beyond the academic and professional to a much wider readership. There is also a map of the known locations in Britain and Ireland where these wallpapers still survive. The chapters themselves are organised in chronological order, starting in 1600 and ending in the present day.
Within this, they broadly (if sometimes with inherent difficulty) divide into the traditional historiographic groupings based on their exotic imagery – for example, those depicting Chinese architecture, Chinese flora and fauna, or Chinese traditions. Along the way, the chapters explore fascinating issues relating to the wallpapers, including the links between East and West that made the trade in Oriental goods possible, the Oriental symbolism behind the imagery, and the attitudes, cultural associations and status that both the Chinese wallpaper manufacturers and their European consumers each ascribed to these decorative luxury goods.
The book also tackles the less well understood revival of interest in Chinese wallpapers during the late 19th and early 20th centuries. In this, de Bruijn describes the vogue for the acquisition, rehanging and reinterpretation of antique Chinese wallpapers within contemporary decorative schemes, in particular the art deco interiors of the 1920s and 1930s. The book ends with a chapter on today's burgeoning luxury market in reproduction Chinese and chinoiserie wallpapers, indicating the enduring commercial value, cultural connotations and associations with prestige that these stunning wallpapers represent.
---
This article originally appeared as 'Oriental images' in IHBC's Context 155, published in July 2018. It was written by Phillippa Mapes, historic wallpaper conservator and research consultant.
--Institute of Historic Building Conservation
IHBC NewsBlog
---
Stay 'in the know' about recent job and trainee openings with IHBC's latest 'Jobs, etc.'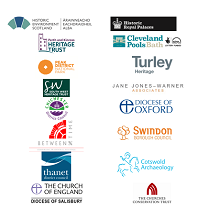 March updates include Scottish trainee opportunities in HES, and QS and PM openings in HRP. Sign up for free alerts today.
---
IHBC HESPR top pick from £400k+ costed work this week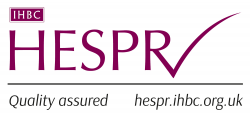 NE Lincs seeks appraisal and business planning team for regen, Port of Grimsby 08/04, value £50k
---
Tailored Review of Historic England: Closing 9 May

The Department for Digital, Culture Media and Sport (DCMS) is conducting a tailored review of Historic England – so to help inform this review, DCMS seeks feedback through an online survey closing on 9 May.
---
Degree apprenticeship for town planners gets green light from Government


The first degree-level apprenticeship to train Chartered Town Planners in England has been approved by the Government, with employers in England able to recruit candidates.
---
Councils fear Swansea construction giant's collapse could be 'Welsh Carillion'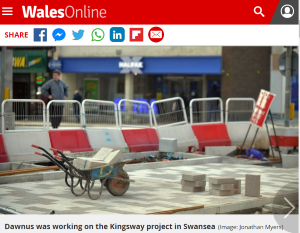 LocalGov new has reported on how the collapse of Dawnus Construction could be a 'Welsh Carillion'.
---
Civic Voice provides evidence to the England's Building Better Commission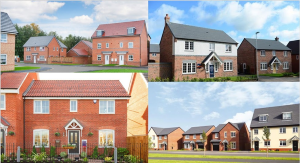 Civic Voice has presented evidence to the Government's Building Better, Building Beautiful Commission.
---
Find HESPR members' offices using the IHBC's new map-based search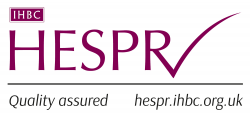 IHBC members, colleagues and client bodies can now find the office locations of HESPR members using our new map-based facility.
---
IHBC Gus Astley Student Awards update - See the benefits through online testimonials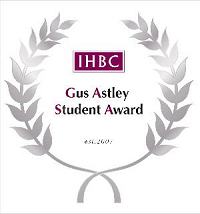 See how 2018 winners have secured places on Nottingham's 2019 School: 'Heritage, Risk and Resilience', 4-6 July, while entries for 2019 close on July 31.
---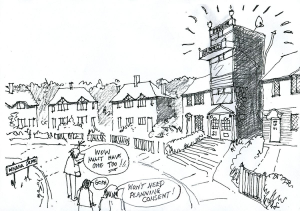 As the government plans to bring forward most of its controversial package of new permitted development rights (PDR) and use class uses Civic Voice raises the deep concerns of local communities.
---
RICS highlights the 'High Street' dilemma: How to save the UK high street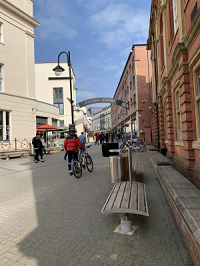 RICS has featured an article from its Modus publication on town centres that asks if there is 'any purpose in 'defending' something once its economic purpose fades?'.
---
Committee calls for public inquiry into GSA fires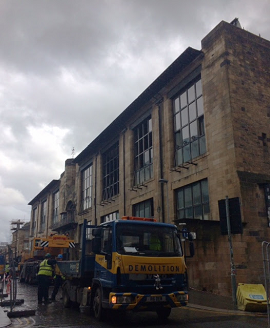 The circumstances surrounding the two fires at the Glasgow School of Art's Mackintosh Building should be the subject of a public inquiry with judicial powers argued an inquiry into the issue by MSPs on the Culture, Tourism, Europe and External Affairs Committee.
---
Appointment of new BRE Group CEO: Gillian Charlesworth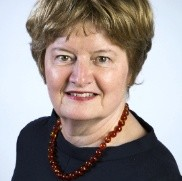 BRE Group has appointed a new Group Chief Executive, Gillian Charlesworth, currently a member of the Global Executive team of the RICS, to succeed Niall Trafford.
---