Chinese Wallpaper in Britain and Ireland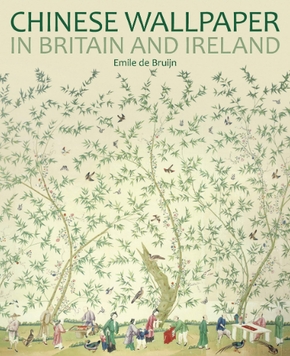 Chinese Wallpaper in Britain and Ireland, Emile de Bruijn, Philip Wilson Publishers, 2017, 272 pages, 154 colour and 15 black and white illustrations, hardback.
This book represents a long-awaited discourse on these beautifully produced, colourful wallpapers which were manufactured in China for the European export market and became fashionable forms of decoration in the homes of the British and Irish gentry and elite from the 17th century onwards. For several decades this subject has been touched on by decorative art and country house historians as well as conservators, who have all contributed vital information to its study, while at the same time raising further tantalising questions in the search to more fully understand these beautiful objects.
De Bruijn, who has a background in Asian art, currently works at the National Trust, which owns the largest single collection of Chinese wallpapers in the UK. This book represents several years of work spent comprehensively collating the cross-disciplinary information, and the addition of the author's own input to the scholarship. The work also helps elucidate the previous seminal work on the subject, Chinesische Tapetenfür Europa; vom Rollbildzur Bildtapete by Friederike Wappenschmidt (to whom de Bruijn's book is dedicated), and which remains a largely untapped resource to non- German speaking scholars.
De Bruijn's book is highly readable, with plenty of appropriately sized, full-page colour illustrations of these exquisite wallpapers, which serve to extend the appeal of the book beyond the academic and professional to a much wider readership. There is also a map of the known locations in Britain and Ireland where these wallpapers still survive. The chapters themselves are organised in chronological order, starting in 1600 and ending in the present day.
Within this, they broadly (if sometimes with inherent difficulty) divide into the traditional historiographic groupings based on their exotic imagery – for example, those depicting Chinese architecture, Chinese flora and fauna, or Chinese traditions. Along the way, the chapters explore fascinating issues relating to the wallpapers, including the links between East and West that made the trade in Oriental goods possible, the Oriental symbolism behind the imagery, and the attitudes, cultural associations and status that both the Chinese wallpaper manufacturers and their European consumers each ascribed to these decorative luxury goods.
The book also tackles the less well understood revival of interest in Chinese wallpapers during the late 19th and early 20th centuries. In this, de Bruijn describes the vogue for the acquisition, rehanging and reinterpretation of antique Chinese wallpapers within contemporary decorative schemes, in particular the art deco interiors of the 1920s and 1930s. The book ends with a chapter on today's burgeoning luxury market in reproduction Chinese and chinoiserie wallpapers, indicating the enduring commercial value, cultural connotations and associations with prestige that these stunning wallpapers represent.
---
This article originally appeared as 'Oriental images' in IHBC's Context 155, published in July 2018. It was written by Phillippa Mapes, historic wallpaper conservator and research consultant.
--Institute of Historic Building Conservation
IHBC NewsBlog
Denmark's 300-year-old homes of the future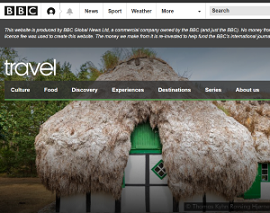 On Læsø, houses are thatched with thick, heavy bundles of silvery seaweed that have the potential to be a contemporary building material around the world.
---
Upcoming Heritage Open Days to feature in-person and online events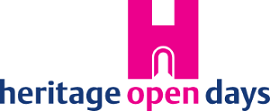 For the first time in its history, England's largest festival of heritage and culture will feature online events as well as in-person activities. Heritage Open Days (HODs) returns in September, thanks to support from players of People's Postcode Lottery.
---
RSA report 'Heritage for inclusive growth' published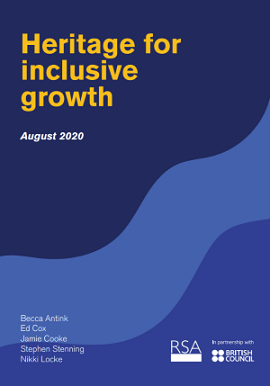 The Royal Society for the encouragement of Arts, Manufactures and Commerce (RSA) shows the scale of the 'missed opportunity' if we continue to separate heritage policymaking and economic policymaking.
---
UKGBC creating new 'Policy Playbook' covering retrofit of the existing housing stock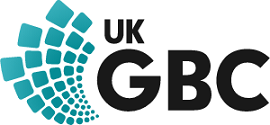 The resource format has proved to be a successful way of providing guidance for local authorities on crucial policy topics.
---
Over-engineered buildings nullify the green benefits, from pbctoday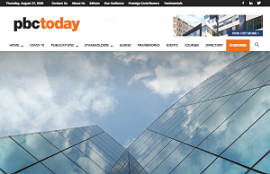 Insight into the smart ways to design building services to ensure they perform as designed without being over-engineered
---
World's oldest operational vehicular suspension bridge receives restoration funding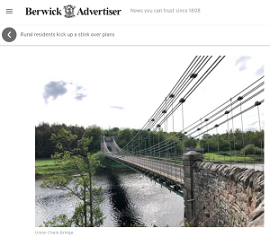 Historic England (HE) has awarded £250,000 towards the restoration of the Union Chain Bridge, built in 1820, spanning the River Tweed near Berwick.
---
'Restoration' and 'Repair': what's the difference?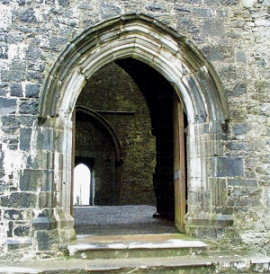 One of Ireland's most distinguished architectural historians explores the differences between 'restoration' and 'repair' and Conservation ethics in issue 163 of CONTEXT.
---
Don't demolish old buildings, urge architects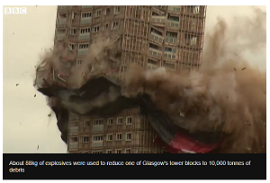 Architects say buildings should be protected – to fight climate change, reports the BBC on recent evidence given to the Commons Environmental Audit Committee (EAC).
---
IHBC's latest issue of CONTEXT explores issues with Damp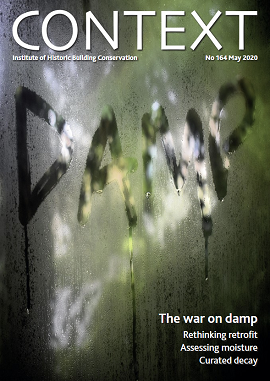 It includes articles on Rethinking Retrofit to not waste carbon and not damage buildings, Assessing Moisture in porous building materials, conserving the Burns Monument using lime grout and injection mortars, Curated Decay, and more.
---
New Online Course in "Energy Efficiency Measures for Older and Traditional Buildings"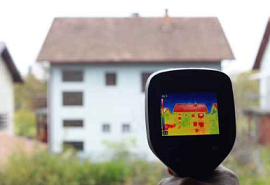 Welsh company The Environment Study Centre (ESC) has released a new online course for professionals seeking a qualification in dealing with the retrofitting of older and traditional buildings.
---