Cynical vandalism of a deserted medieval village in Withybrook
In 2020, Warwick Crown Court levied costs of more than £160,000 – a total fine of £90,000, costs of £70,000 and victim surcharges of £360 – for the destruction of a historic medieval village in a 'cynical act of cultural vandalism' by the convicted when carrying out substantial work on their own land in Withybrook.
Bob Kindred who maintains the national Listed Buildings Prosecutions Database said: "Although the Secretary of State and Historic England are responsible for Scheduled Monuments, the IHBC database includes comparable prosecutions for works to monuments without consent. This latest fine is very substantially above other recent cases we have recorded; reflecting its serious nature, wilful disregard by the site owner and a welcome reminder that irreparable damage of this kind is totally unacceptable. Historic England is to be commended for bringing this case to trial – and note that if the perpetrators do not pay their costs within 6 months a custodial sentence may be imposed."
The Coventry Telegraph wrote:
'…The family repeatedly ignored warnings and carried on digging up the ground without the required consent, causing irreparable damage to an ancient monument.
They laid a 13ft-wide track and installed a water pipe, troughs and gate posts between 2015 and 2018 so they could graze horses on the land, it is believed.
… The court heard how local residents raised the alarm with Historic England over the damage… The site is home to a 12th century deserted medieval village and its remains survive as shrunken earthworks.
But despite written and verbal warnings from its inspectors and Rugby Borough Council the Macs carried on causing damage to the site.
The 'deliberate and sustained' construction of the track damaged and destroyed the recorded medieval earthworks. Historic England said this led to the total loss of an important medieval trackway, or hollow way, and damage to the site of a medieval building.
… Councillor Jill Simpson-Vince, Rugby Borough Council portfolio holder for growth and investment, said: 'This cynical act of cultural vandalism has caused irreparable damage to a protected historic site of national importance. The severity of the fines imposed by the Judge sends a clear message to landowners who choose to ignore advice from our planning team and flout the law.'
Ref: https://www.coventrytelegraph.net/news/coventry-news/family-fined-cynical-vandalism-destroyed-17682774
---
This article was originally published on the IHBC NewsBlog on 08/02/2020. https://ihbconline.co.uk/newsachive/?p=25312
--Institute of Historic Building Conservation
IHBC NewsBlog
Hammersmith Bridge illuminated red in Valentine's Day message to Government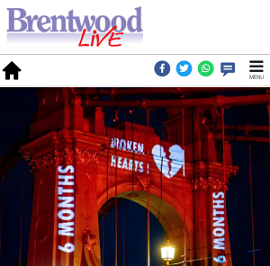 The stunt aimed at highlighting ongoing delays to its repair, as the 133-year-old west London bridge has been closed to traffic since April 2019 when cracks appeared in its pedestals.
---
Drone Surveying a London Landmark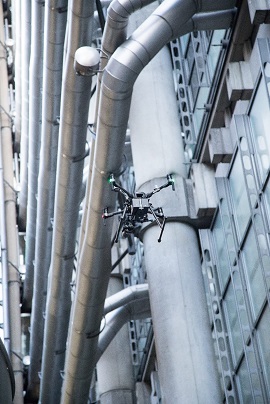 Uninhabited Aerial Vehicles (UAVs) have been used to undertake a survey of the Lloyd's building's external façade in the heart of the City of London.
---
Green Party calls for no VAT on refurbishment in new Parliamentary petition
The petition calls on the government to remove VAT on refurbishment projects and raise VAT on non-Passivhaus new-build construction to 20 per cent. Retrofitting is carbon-efficient but the current VAT regime privileges new build over refurbishment.
---
Conservation Professionals Concerned about Future Planning Policy

Directors of the IHBC and the Victorian Society are among those whose opinions are featured in the RICS in-house publication Modus as it explores heritage impacts in England's planning proposals.
---
Learn all about the Professions in Building Conservation at upcoming Conference

Glasgow City Heritage Trust (GCHT) 3-day online conference aimed at anyone working, or interested in working, within the building and heritage sectors.
---
New use for abandoned oil rigs: Offshore reefs!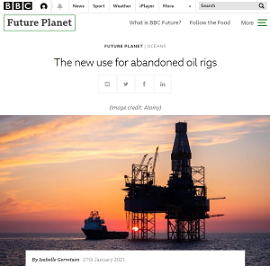 One way in which these old rigs can be remarkably useful is that the subsurface rig can provide the ideal skeleton for coral reefs, allowing the remarkable ecosystems beneath the waves come into their own.
---
Birnbeck Pier, in Weston-super-Mare, to undergo Restoration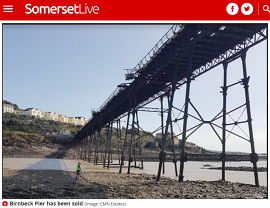 A new company – Birnbeck Holdings Limited – has now been set up by CNM Estates which has purchased Birnbeck Island and the historic pier.
---
Ecclesiastical Heritage Risk Barometer 2020 Published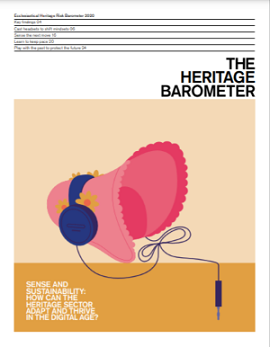 The publication offers research to help answer the question: 'How can the heritage sector adapt and thrive in the digital age'?
---
Victorian Bath House dug up from under a Manchester Car Park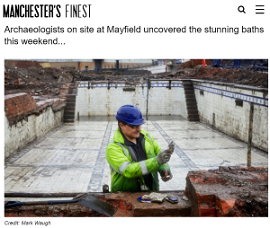 A stunning Victorian Bath House has been uncovered during works on creating the city's first public park in over 100 years.
---
APPG on 'Conservation, Places and People' Opens first Parliamentary Inquiry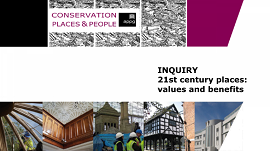 The Inquiry is into '21st Century Places – Values & Benefits.