Cynical vandalism of a deserted medieval village in Withybrook
In 2020, Warwick Crown Court levied costs of more than £160,000 – a total fine of £90,000, costs of £70,000 and victim surcharges of £360 – for the destruction of a historic medieval village in a 'cynical act of cultural vandalism' by the convicted when carrying out substantial work on their own land in Withybrook.
Bob Kindred who maintains the national Listed Buildings Prosecutions Database said: "Although the Secretary of State and Historic England are responsible for Scheduled Monuments, the IHBC database includes comparable prosecutions for works to monuments without consent. This latest fine is very substantially above other recent cases we have recorded; reflecting its serious nature, wilful disregard by the site owner and a welcome reminder that irreparable damage of this kind is totally unacceptable. Historic England is to be commended for bringing this case to trial – and note that if the perpetrators do not pay their costs within 6 months a custodial sentence may be imposed."
The Coventry Telegraph wrote:
'…The family repeatedly ignored warnings and carried on digging up the ground without the required consent, causing irreparable damage to an ancient monument.
They laid a 13ft-wide track and installed a water pipe, troughs and gate posts between 2015 and 2018 so they could graze horses on the land, it is believed.
… The court heard how local residents raised the alarm with Historic England over the damage… The site is home to a 12th century deserted medieval village and its remains survive as shrunken earthworks.
But despite written and verbal warnings from its inspectors and Rugby Borough Council the Macs carried on causing damage to the site.
The 'deliberate and sustained' construction of the track damaged and destroyed the recorded medieval earthworks. Historic England said this led to the total loss of an important medieval trackway, or hollow way, and damage to the site of a medieval building.
… Councillor Jill Simpson-Vince, Rugby Borough Council portfolio holder for growth and investment, said: 'This cynical act of cultural vandalism has caused irreparable damage to a protected historic site of national importance. The severity of the fines imposed by the Judge sends a clear message to landowners who choose to ignore advice from our planning team and flout the law.'
Ref: https://www.coventrytelegraph.net/news/coventry-news/family-fined-cynical-vandalism-destroyed-17682774
---
This article was originally published on the IHBC NewsBlog on 08/02/2020. https://ihbconline.co.uk/newsachive/?p=25312
--Institute of Historic Building Conservation
IHBC NewsBlog
RTPI: Measuring What Matters: Planning Outcomes Research

The Royal Town Planning Institute(RTPI) has issued research from across the UK and Ireland into how authorities can measure the outcomes of planning.
---
Wales introduces the Optimised Retrofit Programme (ORP) for a green recovery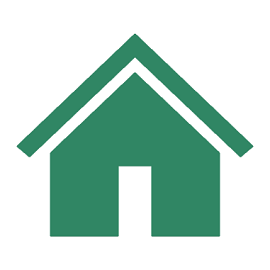 The Welsh Government has given the green light and a further £10M to a major new programme that will transform social housing across Wales, boost the economy and open the door to a new Welsh industry: the Optimised Retrofit Programme (ORP).
---
Lifeline grants for culture in all corners of the country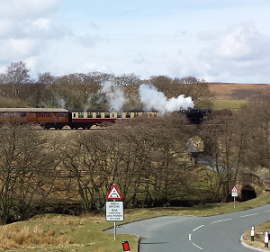 Culture across the country benefits as Lifeline grants from the latest round of the £1.57 billion Culture Recovery Fund will protect a further 162 heritage sites across the country.
---
Scottish Government rejects transformation of landmark building into luxury hotel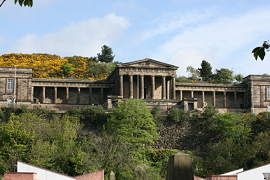 Now the building long touted as a potential home for the Scottish Parliament stands as a symbol of a divided Scottish capital.
---
One of Britain's last AA telephone boxes saved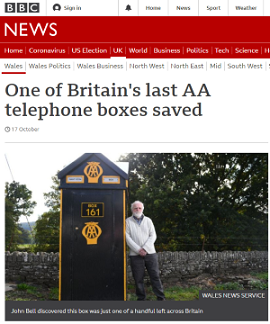 AA Box 161 has now been listed. The telephone boxes were a sanctuary for motorists in distress, but of the hundreds across Britain just 21 remain.
---
IHBC submits comments on BSI's PAS 2038 – Retrofitting non-domestic properties

The IHBC has noted that it fails to emphasise the need to carry out appropriate repairs as the vital precursor to installing retrofit measures.
---
Mapping tool for unused construction materials launched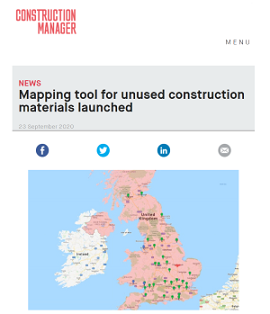 A mapping tool that provides contractors and their suppliers with a central database of local Materials Exchange Platform (MEP) projects to help cut waste by finding a home for unused materials has been launched.
---
'Unusual' WW2 sites listed and upgraded to mark 80th anniversary of Battle of Britain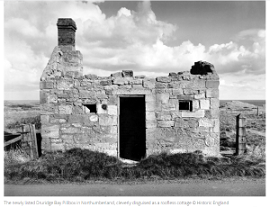 An air raid shelter, a pillbox cleverly disguised as a roofless cottage, a rare Chain Home radar defence tower, and a war memorial have been granted protection.
---
Derby City Council plans to knock down the 43-year old Assembly Rooms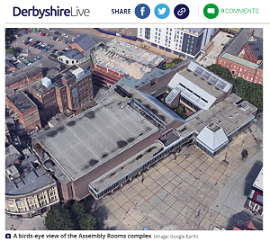 A planning application has been submitted by Derby City Council to knock down the Assembly Rooms – which has played host to the likes of Elton John, Iron Maiden, Take That, etc.
---
RIBA launches new contracts for the provision of conservation architectural services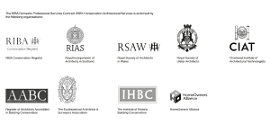 Specifically tailored for conservation projects, the Royal Institute of British Architects (RIBA) has launched two brand new professional services contracts.
---