Cynical vandalism of a deserted medieval village in Withybrook
In 2020, Warwick Crown Court levied costs of more than £160,000 – a total fine of £90,000, costs of £70,000 and victim surcharges of £360 – for the destruction of a historic medieval village in a 'cynical act of cultural vandalism' by the convicted when carrying out substantial work on their own land in Withybrook.
Bob Kindred who maintains the national Listed Buildings Prosecutions Database said: "Although the Secretary of State and Historic England are responsible for Scheduled Monuments, the IHBC database includes comparable prosecutions for works to monuments without consent. This latest fine is very substantially above other recent cases we have recorded; reflecting its serious nature, wilful disregard by the site owner and a welcome reminder that irreparable damage of this kind is totally unacceptable. Historic England is to be commended for bringing this case to trial – and note that if the perpetrators do not pay their costs within 6 months a custodial sentence may be imposed."
The Coventry Telegraph wrote:
'…The family repeatedly ignored warnings and carried on digging up the ground without the required consent, causing irreparable damage to an ancient monument.
They laid a 13ft-wide track and installed a water pipe, troughs and gate posts between 2015 and 2018 so they could graze horses on the land, it is believed.
… The court heard how local residents raised the alarm with Historic England over the damage… The site is home to a 12th century deserted medieval village and its remains survive as shrunken earthworks.
But despite written and verbal warnings from its inspectors and Rugby Borough Council the Macs carried on causing damage to the site.
The 'deliberate and sustained' construction of the track damaged and destroyed the recorded medieval earthworks. Historic England said this led to the total loss of an important medieval trackway, or hollow way, and damage to the site of a medieval building.
… Councillor Jill Simpson-Vince, Rugby Borough Council portfolio holder for growth and investment, said: 'This cynical act of cultural vandalism has caused irreparable damage to a protected historic site of national importance. The severity of the fines imposed by the Judge sends a clear message to landowners who choose to ignore advice from our planning team and flout the law.'
Ref: https://www.coventrytelegraph.net/news/coventry-news/family-fined-cynical-vandalism-destroyed-17682774
---
This article was originally published on the IHBC NewsBlog on 08/02/2020. https://ihbconline.co.uk/newsachive/?p=25312
--Institute of Historic Building Conservation
IHBC NewsBlog
COVID-19: Advice and Updates collated from the Heritage Sector
Organisations with conservation links have been collating resources on COVID-19 impacts, including Built Environment Forum Scotland (BEFS), Historic Environment Forum, The Heritage Alliance (THA), and Historic England, on cleaning surfaces.
---
Councils considering 'executive powers' as measures to avoid planning gridlock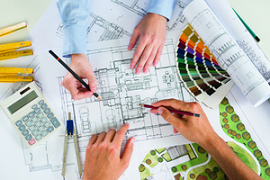 Councils are reported to be considering taking up rarely-used executive powers to keep the planning and development system moving during the coronavirus pandemic.
---
Historic England provides updated flood recovery advice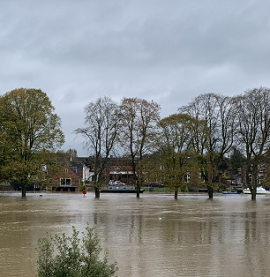 Historic England's 'After a Flood' provides timely advice on how to dry walls properly and avoid further damage to the building fabric.
---
Conservation of Timber Buildings: an example of evolving conservation techniques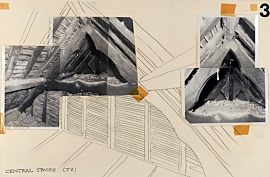 Context Issue 162 offers a peek into an archive of timber conservation history through the records of the practice of FWB and Mary Charles Chartered Architects.
---
Call for VAT rates for Refurbishment to be Reduced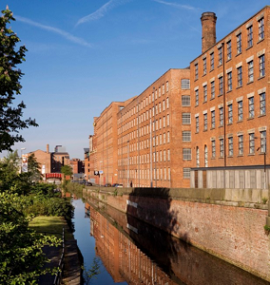 To meet the government's target of being carbon neutral by 2050, we must recycle, reuse and responsibly adapt our existing historic buildings, according to this year's Heritage Counts report, so Historic England and partners are calling for a reduction in VAT rates to incentivise this more sustainable option.
---
Grade II Edwardian swimming baths in Birmingham restored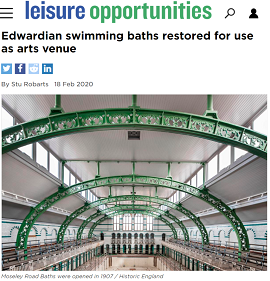 Donald Insall Associates, with the help of Historic England, has completed restoration work of Moseley Road Baths, being converted for use as an arts and culture venue.
---
IHBC Marsh Award Nominations – Closing Date 30 March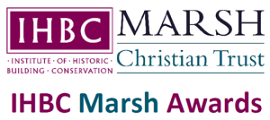 Celebrate your local 'retired members' and 'successful learners' with £500 cash prizes and 2020 Brighton School places!
---
Biodiversity Net Gain through UK Construction Projects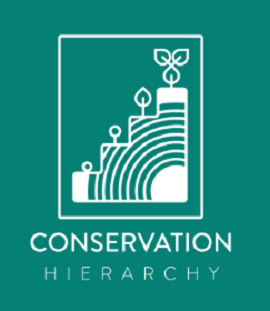 The Conservation Hierarchy is a new framework developed by the University of Oxford to help construction projects achieve Biodiversity Net Gain.
---
How Project Managers for Town Centre Developments can Balance Risk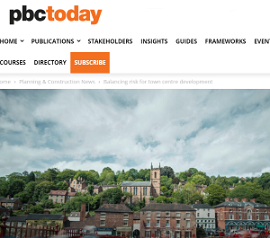 Jacqueline Hughes, senior risk analyst at Equib, in pbctoday discusses how project managers for town centre developments can get their risk management strategies right.
---
Red Tape is Strangling our High Streets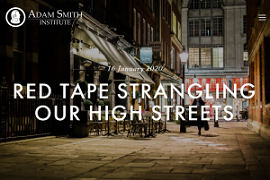 A new paper from the Adam Smith Institute argues that the problem with the High Street has been totally misunderstood, saying that we need to reform restrictive planning rules and reject a policy of managed decline to reinvigorate our town centres.
---
Calculating the full cost of energy used by buildings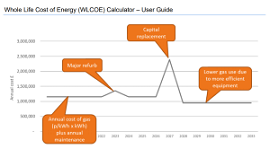 The Whole Life Cost of Energy (WLCoE) calculator – issued by government in BETA form – is intended to help building owners and operators to understand the full financial cost of the energy their buildings use, and welcomes feedback
---
England's heritage worth £31Bn: New Historic England report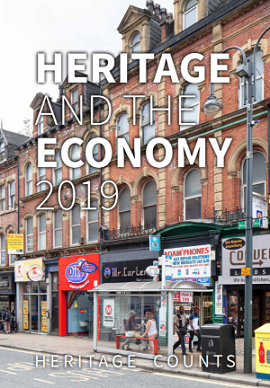 New research published by Historic England (HE) shows the value of heritage to England's economy as it contributes to economic prosperity and growth through jobs in the heritage and construction sectors and from tourism.
---