Construction information
The word 'information' has a very wide range of meanings and is interpreted in different ways in different contexts. In its broadest sense, information sits within a hierarchy sometimes referred to as the knowledge pyramid. In this hierarchy, information is structured data, where data is discreet facts. Information can be organised to create knowledge, which can then be applied as 'wisdom'.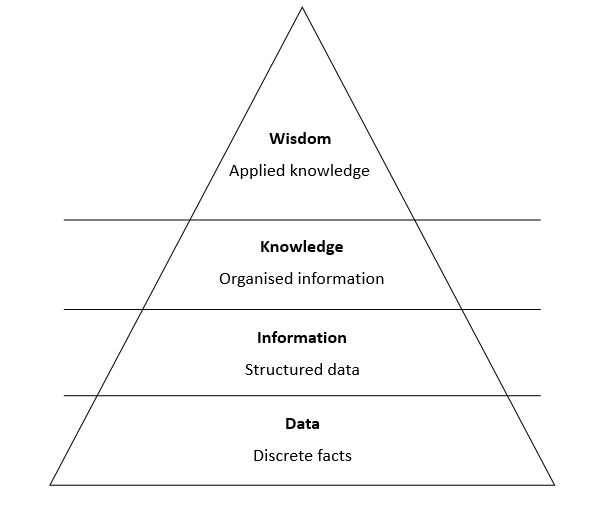 Within the construction industry, information is a vital part of the decision making process, ensuring that the right decisions can be made by the right people at the right time.
There are a great number of articles on Designing Buildings Wiki relating to information. Some of the key articles are listed below:
NB Roles in construction projects: analysis and terminology, by Hughes, W. and Murdoch, J. R, published in 2001 by the University of Reading, suggests that the term 'construction information' is a synonym for 'production information'.
BIM Directory
---
[edit] Information Requirements
---
[edit] Information Models
---
[edit] Collaborative Practices
---
[edit] Standards
---
[edit] Levels of BIM
---
[edit] Glossary
---
[edit] Guide to BIM Level 2