Churches and the amenity societies
Consultation under the Faculty Jurisdiction Rules can balance retaining heritage and character with ensuring that buildings meet modern worship and community needs.
It is no secret that ecclesiastical exemption, which removes the requirement for listed building consent for buildings in use for worship, is not always viewed favourably by parts of the heritage sector. The amenity societies in particular often query why the Church of England and other denominations have ultimate say over buildings which are part of the nation's shared heritage.
The purpose of this article is not to enter into the wider debate on whether ecclesiastical exemption should be substantially changed or even abolished. Rather, it is to discuss the consultative role that the amenity societies hold in the system as it currently operates in the Church of England (the single largest exempt group).
Church buildings are maintained and operated by the parochial church council (PCC), a group of volunteers with a wide remit. If a PCC wishes to make changes to a building, it applies for a faculty to the diocesan advisory committee for the care of churches (DAC) for formal advice, with the final decision made by the chancellor of the diocese, who is a legal professional. The membership make-up of each DAC, set out in legislation, includes a requirement to have a member who is appointed after consultation with the national amenity societies. (An interesting briefing day for these members was held at the SPAB offices in November 2019, discussing best practice and whether these members 'represent' the Joint Committee of the National Amenity Societies or are simply individuals with the relevant credentials to ensure that general heritage concerns are represented.)
For some time there has been a requirement for consultation with amenity societies and other relevant bodies when proposals involve 'alteration or extension [to a listed building] to such an extent as would be likely to affect its character as a building of special architectural or historic interest' (as stated in the Faculty Jurisdiction Rules 2015, amended 2019). Until recently, however, if the letter of the law was followed, this would mean that consultation would happen late in the process, as the DAC was only required to advise on who to consult when it issued its formal notification of advice.
It is little wonder that, where consultation did not happen early, a narrative of the amenity societies being meddlers and PCCs being recalcitrant emerged. When a PCC has already discussed in detail with the DAC why it wants to make changes and the options it has considered, a national body asking the same questions at the 11th hour (often without a site visit) is onerous. The consultees, meanwhile, know that a PCC is unlikely to change its mind when it is on the home stretch, having invested much time, money and energy into finalising its proposals.
In practice, many DACs have long advised PCCs to consult earlier, so that the consultation is constructive rather than burdensome. The Church Buildings Council (CBC) – one of the statutory consultees and part of the national church institutions – has in recent years particularly promoted early consultation. The value of this is self-evident, as it enables more genuinely open discussion, often leading PCCs to re-think or refine proposals to make them more appropriate to the building while, still meeting the PCC's stated needs.
An example of successful early consultation was at St Martin Womersley in the Diocese of Leeds, a Grade I medieval church, restored by Bodley in 1895. The PCC needed to introduce servery, WC facilities and level access, so a site visit was convened with the DAC and consultees, including (of the amenity societies) the SPAB. The fruitful discussion at this visit led to the consultees offering broad support for the works with constructive comments on the details of the design, which were considered by the PCC and its architect in finalising the proposals. (The Victorian Society also contributed comments during the early consultation stage, although it was not able to visit.) A faculty was granted in June 2018 and works completed last year. At the same church, the SPAB had previously contributed detailed technical comments on the conservation of an effigy, which helped to guide the PCC in the best approach to this.
On a larger scale was St Thomas and St Luke Dudley (nicknamed Top Church), a Grade II* listed church in the Diocese of Worcester. This building is on the heritage-at-risk register and its long-term viability was in question, until funding was secured from the national church to revitalise the building with a major reordering. The project team met with the Georgian Group and Victorian Society (as well as other consultees) early on and continued to engage with them throughout the development stages. Although there were contentious elements to the scheme, including comprehensive pew removal, there was a common interest in securing the future of this heritage asset. The proposals were uncontested when they went forward for determination and, in granting a faculty, the chancellor (Charles Mynors) specifically commended the care taken in involving all parties throughout.
Since these two recent cases, early consultation has now been formalised in amendments to the Faculty Jurisdiction Rules, which came into effect on 1 April 2020. Responses from the consultees are now required to be in hand when the DAC comes to formal consideration of a faculty application. This is not merely a tick-box exercise. The DAC must take into account the comments of the amenity societies and other consultees in its deliberations. If it chooses to formally recommend an application for approval where there has been an objection, it must clearly state its reasons.
In addition, the time provided for consultees to respond has been extended to 42 days (with an additional 21 days allowed for re-consultation if proposals are revised). This naturally provides more time to enable consultees to manage their workload and more chance of scheduling a site visit, providing an opportunity to discuss the proposals in situ with the PCC and resulting in more informed advice. Both of the successful schemes above attest to the value of site visits and dialogue.
The process of consultation with the amenity societies is still reliant on DACs identifying where they consider proposals are likely to affect the character of the listed building (and chancellors identifying if consultation should have taken place and has not). DAC officers come from a diverse range of backgrounds, but many now have an academic qualification in a discipline relevant to historic buildings, so can make authoritative assessments of impact. Even where officers do not have formal qualifications, national conferences provide training in all aspects of heritage and conservation in order to better equip all DACs. In recent years, the IHBC has had several initiatives to support DAC officers in exploring membership, recognising that many have extensive real-world experience in the field of building conservation.
An informed DAC staff ensures not only that consultation is not missed for proposals that merit it, but also avoids over-consultation, which could clutter the inboxes of already stretched amenity society caseworkers. Some amenity societies such as the SPAB have sought to define the scope and type of works that it wishes to be consulted on, having attended and presented on the subject at regional DAC conferences in recent years. The Church Buildings Council (although not an amenity society) has defined when it needs to be consulted and also has a precedents document – both of which are public documents that are hugely helpful for PCCs in understanding the expectations on them and what kind of works are more likely to gain support. There could be merit in amenity societies adopting a similar approach.
From experience, most PCCs welcome constructive advice to help them look after and get the best out of their buildings. They are mostly made up of people who are not experts in historic buildings so, although they may realise that their buildings are special, they do not necessarily know how to articulate this in the language of heritage professionals or what best practice looks like. The amenity societies have a wealth of knowledge and experience that can be brought in to enhance proposals for works to church buildings. The recent changes to the Faculty Jurisdiction Rules enhance the possibility of PCCs tapping into that early on. That is not to say that challenges do not remain to achieving best practice – particularly given a lack of resources inhibiting how far the amenity societies can afford to engage with every case and what PCCs can afford to spend – but early consultation will hopefully be a more constructive use of resources.
There will always be contested applications, particularly for larger schemes and in more significant churches. But where there is engagement and dialogue early on, it is possible to achieve positive compromises, which balance caring for and retaining heritage and character alongside ensuring that buildings meet modern worship and community needs, enabling them to remain financially viable and in use as public assets.
---
This article originally appeared in Context 169, published by the Institute of Historic Building Conservation (IHBC) in September 2021. It was written by Lisa McIntyre, team leader for church buildings and pastoral reorganisation in the Anglican Diocese of Leeds. Prior to this she worked for the Church Buildings Council.
--Institute of Historic Building Conservation
IHBC NewsBlog
BRE/BEIS project to modernise home energy rating scheme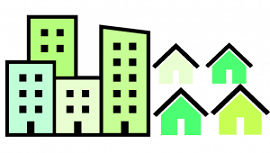 The Building Research Establishment (BRE) has announced a new project with the Department for Business, Energy and Industrial Strategy (BEIS) to improve and modernise the home energy rating scheme used to measure the energy and environmental performance of UK homes.
---
Interdisciplinary IHBC accreditation recognised by CSCS for PQP Cards

Sector lead the Construction Skills Certification Scheme (CSCS) has recognised the IHBC's professional accreditation and support (CPD etc.) in awarding its PQP (Professionally Qualified Person) cards.
---
IHBC Heritage Marketplace provides learning-led virtual engagement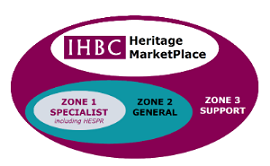 The IHBC's 2022 Aberdeen School Heritage MarketPlace (4.30-7.30PM, 15 June) is designed to extend the scope of a traditional IHBC School exhibition floor.
---
Unearthing the history of Gloucester's 'the Fleece' Hotel starts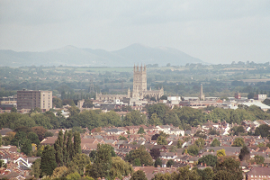 Work to repair a fire-hit medieval hotel in Gloucester is underway as crews have started work to strip back some of the modern trappings and reveal the historic framework.
---
Booking Open for IHBC Annual School: Aberdeen, 16-18 June 2022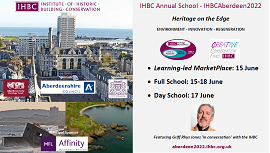 Options for in-person and virtual delegates to explore 'heritage on the edge' across up to 4 days of IHBC engagement & learning.
---
European Heritage Heads Forum statement on Ukraine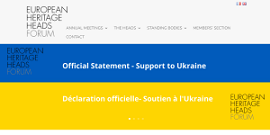 The Secretariat to the European Heritage Heads Forum has has coordinated its declaration of solidarity and support for Ukraine's cultural heritage institutions.
---
Welcome to #IHBC25 – 25 years since we turned professional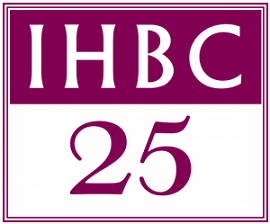 2022 will see the IHBC mark a quarter of a century since our incorporation as a professional body supporting and accrediting built and historic environment conservation specialists. We're kick-starting it by inviting your ideas on how to mark this special year!
---
IHBC launches new Guidance Note on 'Design sources for historic building conservation'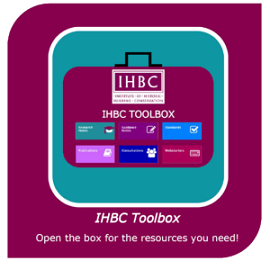 The IHBC's latest Guidance Note adds to the institute's open-access, online practitioner's Toolbox.
---
England's communities empowered to shape design of neighbourhoods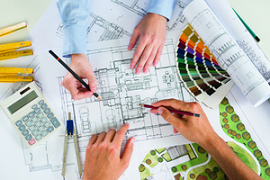 Twenty-five areas in England from Bournemouth to Carlisle have been awarded a share of £3 million to help them set their own standards for design locally. "move from a vicious circle of generic development to a virtuous circle of regenerative development".
---
IHBC at COP26 - Conserving our Places Conserves our Planet - Podcast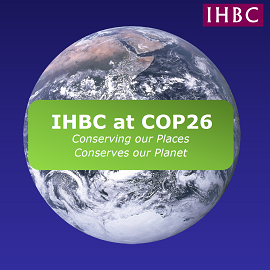 The IHBC seeks to raise awareness and understanding of how building conservation philosophy and practice contributes towards meeting the challenge of climate change.