British Embassies: their diplomatic and architectural history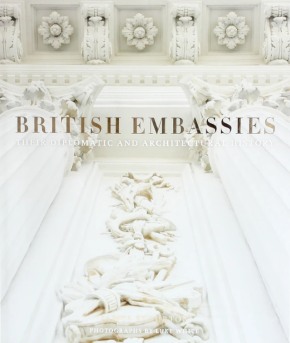 British Embassies: their diplomatic and architectural history, James Stourton, photographs by Luke White, Frances Lincoln, 2017, (351 pages, 15 black-and-white and 260 colour illustrations).
---
How can Britishness be articulated and deciphered in a building? This question is just as relevant to the design of diplomatic missions as of central government offices. Embassies are national aspirations cast in stone, decorated and furnished to represent the country's identity. Following the success of his Great Houses of London (2012), the former chairman of Sotheby's UK, James Stourton, has gone on a tour across five continents to visit 27 British embassies (including Brussels, Moscow, Tehran, New Delhi, Tokyo, Brasilia and Buenos Aires), and to study their architecture and the histories behind them.
He returns with a lavishly illustrated compendium, packed with first-hand information about the cheerful as well as humiliating moments in every compound's eventful past. Telling the story of each foreign mission in chronological order, he begins with Britain's first chancelleries abroad: Paris, Constantinople and Vienna, 19th-century capitals of empires and hothouses of diplomatic activity.
The earliest two residences (Hôtel Charost in Paris and Pera House in the Ottoman capital) occupied mansions leased from the host country. It was not until 1844 that work on Britain's first purpose-built embassy began, to replace its burned-down residence above the Bosporus. The Foreign Office advice to keep costs down by saving on decoration was paid lip service by architect William James Smith, whose design set in motion a lasting diplomatic tradition of representation with a capital 'R' and a proclivity for exploding budgets. It generated a wealth of proud footholds such as the powerful statement of a Victorian country house in Cairo or the grandeur of Edwin Lutyens' embassy in Washington. In their designs, we can find stereotypically British-adopted architectural features such as Palladian windows or broken pediments (interior and exterior). We can also detect representation in both directions: representing Britain while reflecting the architectural tradition of the host country.
The result: in Tunis, a dream of 1001 Nights in blue tiles and arabesque patterns merged with the soberness of Georgian-style doorframes; in Addis Ababa, traditional Tukul huts alongside English country-cottage-style and garden layout; in Rome, Basil Spence's modernist interpretation of an Italian mannerist palazzo in concrete. The Edwardian exuberance of ballrooms and elegance of drawing rooms often differs remarkably from the rather more sordid business of intelligence gathering and military meddling conducted behind the facade, as the deliciously informative text reveals. One can find priceless quotations, particularly from the Churchill, Thatcher and Blair eras, and encounter familiar faces – such as those of agent Kim Philby. Even architecturally speaking, this book contains subtle messages: an embassy, like other buildings of age, has its unique history, which entails initial design, changes, additions and adaptations.
British Embassies serves as a reminder to anybody involved in conservation that all phases and features have their place in the sometimes-complex story of a building and deserve respect. This book will appeal to anybody interested in historic buildings, historic interiors or diplomatic history, particularly to those interested in all three subject areas.
---
This article originally appeared as 'Being British Abroad' in IHBC's Context 163 (Page 55), published by The Institute of Historic Building Conservation in March 2020. It was written by Michael Asselmeyer, an historian and Architect.
--Institute of Historic Building Conservation
IHBC NewsBlog
Virtual Bradford will 'clone' the city to create navigable online world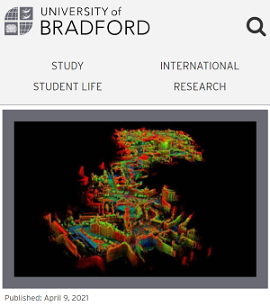 Work is underway on an ambitious project to virtually 'clone' Bradford city centre, as a 'Digital twin' will open the door to a 3D world with virtually endless possibilities.
---
Canal River Trust secures funding to create waterway roles for young people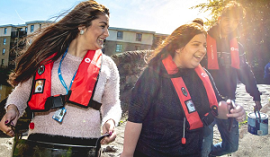 The support will create dozens of opportunities in heritage repair and construction and waterways management, funded by the Department for Work and Pensions.
---
2021 Building Conservation Directory published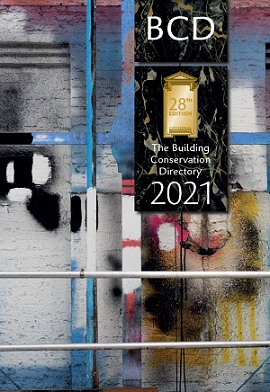 The 2021 edition of the Building Conservation Directory, also available online, has been published. Find skilled trades specialising in work to historic and traditional buildings.
---
BT dials up 'Adopt a Kiosk' scheme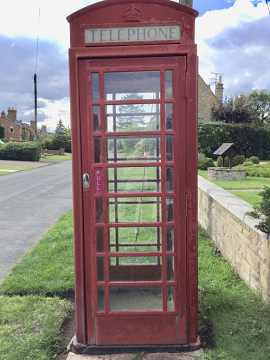 BT has revealed that almost 4,000 of its iconic red phone boxes across the UK are available for local communities to adopt for just £1.
---
Watch IHBC's webinar on 'Retrofit of Traditional Buildings'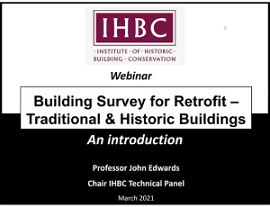 On 26 March the IHBC, led by Prof. John Edwards, hosted a free one-hour CPD webinar 'Introduction to Building Survey for Retrofit' for sector professionals.
---
Has the world left Europe behind?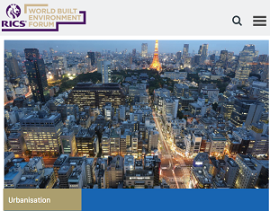 Greg Clark, writing an opinion piece for RICS, explores how good governance in cities pays dividends.
---
AHF on 'Transforming Places through Heritage'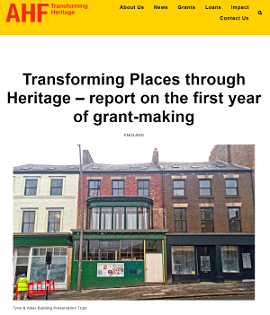 The Architectural Heritage Fund has issued a report on the first year of its 'Transforming Places Through Heritage' grants programme, funded by DCMS.
---
'Star Cities', Marvels of Renaissance Engineering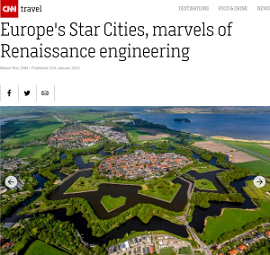 Europe's star cities are scattered all over Europe but their perfect geometrical beauty can only be fully admired when seen from above.
---
COTAC Releases Insight 1 series – The Need to Appreciate the Built Heritage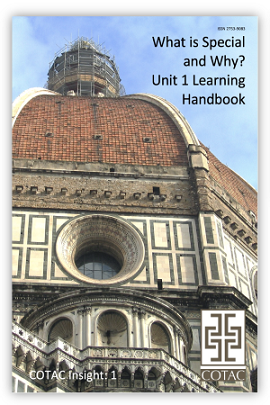 The freely available Insight 1 series targets a wide range of cohorts who wish to gain an appreciation of practical heritage conservation.
---
Palace of Westminster 'deteriorating faster than it can be fixed'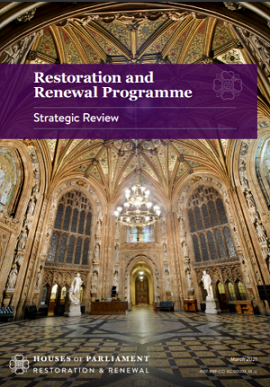 The restoration and renewal of the Palace of Westminster is of 'paramount importance' according to the recent strategic review.