Who Needs Experts? Countermapping cultural heritage
Who Needs Experts? Countermapping cultural heritage, John Schofield (ed), Ashgate, 2014, 276 pages, 51 black & white illustrations.
---
Every so often a book comes along that captures the zeitgeist – that essential moment in time that crystalises thought and captures debate. In doing so John Schofield's Who Needs Experts? does not just freeze a moment in time but rather paves the way for future conversations based on a body of theoretical and empirical evidence that is drawn from authors who work in the UK, Europe, America and Australia.
The 15 chapters each work within the context of the Faro Convention (2005) to question who has the right to claim and assert expertise, and how this influences both organisational practice and place-making. At the heart of the book is a re-evaluation of heritage by examining it through the lens of the 'local', which in turn, this edited collection argues, can open up new challenges to the notion of expertise.
The chapters range from the philosophical to the empirical by exploring cultural heritage and fiction, the heritage of migrants and the homeless, LGBT heritage, and liminal spaces as well as through case studies that examine working in the Council of Europe, cinemas in Yorkshire, industrial heritage in London, and abandoned buildings in Reykjavik. In addition to this, the remaining chapters pose fundamental questions for the heritage sector, namely, what can we expect of a professional expert? Can we believe heritage experts? And how does the dialectic between local and world heritage play out?
These chapters are set within a broader context which believes that 'retaining a system that works from the top down, driven by heritage authorities without regard for the individual, the local, the everyday, is not only outdated but will prove impossible to sustain' (page 2). Supporting this belief are three core principles that run through the book: 1. Heritage is everywhere. 2. Heritage is for everyone. 3. We are all heritage experts.
These principles are explicit within the subject matter of the chapters. While it is invidious to focus on specific chapters, there are a few that exemplify these core principles in diverse ways. Under the first principle Graves-Brown's work on what he terms 'liminal' or 'interstitial' places demonstrates the plurality of meaningful places that exist within the urban landscape. Rather than see alleyways and wastelands as dead spaces, he re-evaluates their worth in the context of meaning. These spaces are often seen as problematic and/or marginal by planners and architects, or rather traditional experts, but if we see them through the eyes of 'local experts' they become crucial sites of refuge from the overly privatised spaces of the 21st century and thus a vital record of more recent heritage.
Within the context of principle 2, Byrne's and Dierschow's chapters on migrants and LGBT heritage, respectively, demonstrate the range of people who have a heritage they feel should be respected, and how the conservation system has traditionally prevented the ascription of official value by certain groups. This accords with the spectre of 'human rights' that is raised at numerous points, either implicitly or explicitly throughout the book. The fundamental right to participate in cultural life (Universal Declaration of Rights, 1948) is used here as a building block to constructing an argument that heritage is not only for everyone but also what is of value can be decided by everyone.
This emerges most strongly in Koerner's chapter as she presents a deep philosophical argument which, while it can appear opaque, does set the necessary philosophical and historical context for the debate between the expert and non-expert. In doing so it frames the case study research that follows in the remaining chapters. The third principle finds its clearest expression in the chapter on 'relocating expertise in world heritage management'. Within this, Dominic Walker asks if you can be considered an 'expert' if your body of knowledge is not seen as legitimate by other stakeholders. This is explored through examining the competing definitions of 'heritage' and thus 'expertise' within the management of Blaenavon World Heritage Site.
Fairclough's marvelous closing chapter succinctly draws together some of these themes through the analogy of Dufton in Alan Braine's 1957 novel Room at the Top. Unusually for an edited collection which brings together conference papers, Fairclough manages to weave the individual threads from each of the chapters into a connected and sustained deconstruction of the notion of expertise. Although this leaves the reader with more questions than answers, it raises important points that strike at the heart of the sector.
Crucially, the final chapter asks not whether we need experts, but rather how should experts act and how should expertise be used? Schofield's edited collection therefore does not just ask the questions that need to be explored now but offers insights into the sorts of conversations that are needed for the sector to continually evolve. In these respects the book will be of relevance to 'experts' within and outside the conventional heritage sector.
---
This article originally appeared as 'Everywhere and for everyone' in Context 142, published by the Institute of Historic Building Conservation (IHBC) in November 2015. It was written by Rebecca Madgin, senior lecturer in urban development and management, University of Glasgow.
--Institute of Historic Building Conservation
IHBC NewsBlog
HEF's Heritage Sector Resilience Plan launched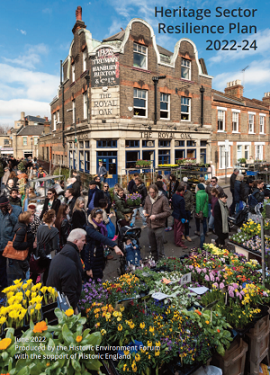 The Heritage Sector Resilience Plan, developed by the Historic Environment Forum (HEF) with the support of Historic England, has been launched.
---
Common Commitment to all Ireland's heritage – North South Agreement on Vernacular Heritage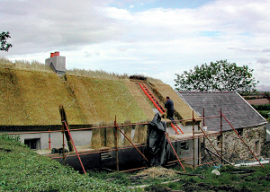 An 'All-Island' commitment to Ireland's vernacular heritage has been established with the signing of the North South Agreement on Vernacular Heritage, supporting traditional buildings etc.
---
Bristol Harbourside landmark Canons House gets GII listing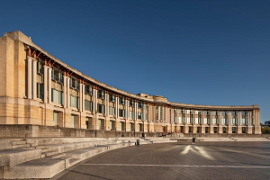 Canons House, a landmark building on Bristol Harbourside, has been awarded Grade II (GII) listed status having been built as a regional headquarters for Lloyds Bank between 1988 and 1991 (Arup)
---
BRE/BEIS project to modernise home energy rating scheme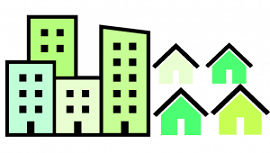 The Building Research Establishment (BRE) has announced a new project with the Department for Business, Energy and Industrial Strategy (BEIS) to improve and modernise the home energy rating scheme used to measure the energy and environmental performance of UK homes.
---
Interdisciplinary IHBC accreditation recognised by CSCS for PQP Cards

Sector lead the Construction Skills Certification Scheme (CSCS) has recognised the IHBC's professional accreditation and support (CPD etc.) in awarding its PQP (Professionally Qualified Person) cards.
---
IHBC Heritage Marketplace provides learning-led virtual engagement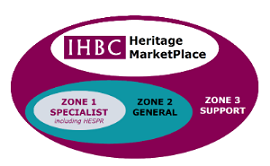 The IHBC's 2022 Aberdeen School Heritage MarketPlace (4.30-7.30PM, 15 June) is designed to extend the scope of a traditional IHBC School exhibition floor.
---
Unearthing the history of Gloucester's 'the Fleece' Hotel starts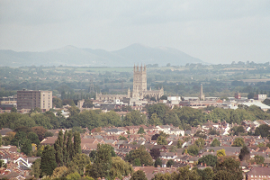 Work to repair a fire-hit medieval hotel in Gloucester is underway as crews have started work to strip back some of the modern trappings and reveal the historic framework.
---
Booking Open for IHBC Annual School: Aberdeen, 16-18 June 2022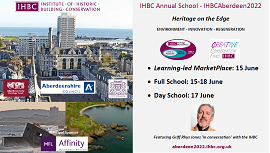 Options for in-person and virtual delegates to explore 'heritage on the edge' across up to 4 days of IHBC engagement & learning.
---
European Heritage Heads Forum statement on Ukraine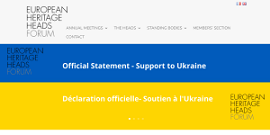 The Secretariat to the European Heritage Heads Forum has has coordinated its declaration of solidarity and support for Ukraine's cultural heritage institutions.
---
Welcome to #IHBC25 – 25 years since we turned professional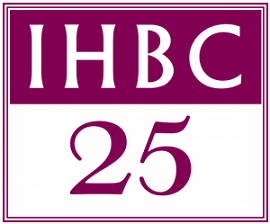 2022 will see the IHBC mark a quarter of a century since our incorporation as a professional body supporting and accrediting built and historic environment conservation specialists. We're kick-starting it by inviting your ideas on how to mark this special year!