Types of fuel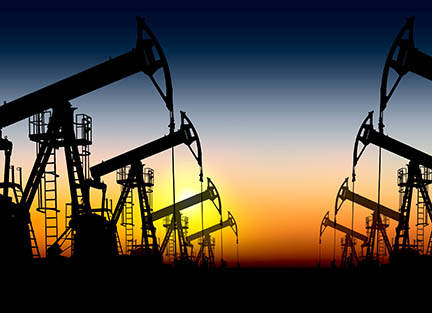 [edit]
Introduction
Fuels are materials that react with other substances to release heat by way of chemical or nuclear energy:
Substances that react with other proximate substances to release energy, through the process of combustion, are known as chemical fuels. These are divided both by their physical properties (as a solid, liquid, or gas), and by how they occur (as a primary or natural fuel, or as a secondary or artificial fuel).
Humans first used wood as a fuel for combustion nearly 2 million years ago. The most common fuel sources today are hydrocarbons.
Solid materials can be used as fuel to burn and release energy through combustion, which provides heat and light. The most common examples of solid fuels are:
Wood: Includes firewood, charcoal, woodchips, pellets, sawdust, and so on.
Peat: Organic matter and decayed vegetation that can be burned when dry.
Coal: Combustible sedimentary rock.
NB on 1 May 2021, restrictions were introduced on the sale of coal and wet wood as a domestic fuel in the UK. Ref https://www.gov.uk/government/news/restrictions-on-sale-of-coal-and-wet-wood-for-home-burning-begin
Liquids can be used to create mechanical energy, although it is the fumes rather than the fluid of liquid fuels that is flammable. Fossil fuels account for the majority of liquid fuels.
[edit]
Petroleums
The most common type of liquid fuel is petroleum, formed from dead plants and animals. Examples of petroleum include:
Gasoline/petrol: Produced by removing crude oil from petroleum and distilling it in refineries.
Diesel: A mixture of aliphatic hydrocarbons extracted from petroleum, and processed to reduce the sulphur level.
Kerosene: Extracted from petroleum.
Natural gas can be compressed to a liquid and is much 'cleaner' than other hydrocarbon fuels. However, to maintain the fuel in a liquid state it requires a constant high pressure.
Liquefied petroleum gas (LPG) is a mixture of propane and butane, and is more easily compressed than natural gas.
This is a diesel fuel based on vegetable oil or animal fat, although it yields around 10% less energy than conventional diesel.
[edit]
Alcohols
The most common types of alcohol fuels are:
Ethanol: Most commonly found in drinks, but can be combined with gasoline for use as a fuel.
Butanol: Usually produced by fermenting biomass using bacteria, butanol has a high energy content.
Liquefied hydrogen is commonly used as liquid rocket fuel. Large volumes of hydrogen are required for successful combustion.
'Hydrocarbon liquid fuels produced synthesising hydrogen from water, carbon dioxide and electricity. They can be zero-carbon if the electricity input is zero-carbon and the CO2 from direct air capture.' ref Making Mission Possible - Delivering A Net-Zero Economy, published by the Energy Transitions Commission (ETC) in September 2020.
Gaseous fuels are distributed through pipes from point of origin to point of use, although some are liquefied for storage. Odorisers are often added to fuel gases so that they can be detected, since an undetected build up of gas can lead to an explosion.
Natural gas (composed mainly of methane) is the most commonly used type, but there are numerous manufactured fuel gases, such as:
The calorific value of a fuel is the total energy released as heat when the substance undergoes combustion. In 2015, the Department for Business, Energy and Industrial Strategy published updated data on the average calorific values of fuels.
(For the full list see Gov.uk.)
See also: Heating fuel.
IHBC NewsBlog
IHBC at COP26 - Conserving our Places Conserves our Planet 1-12 Nov 2021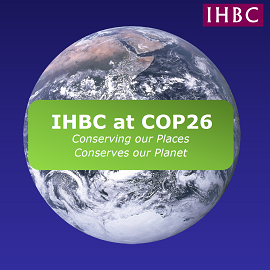 The IHBC seeks to raise awareness and understanding of how building conservation philosophy and practice contributes towards meeting the challenge of climate change.
---
IHBC's latest CONTEXT explores 'Conservation Leadership by the People'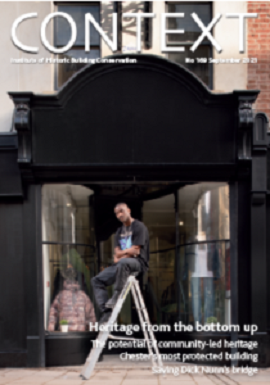 From Amenity Societies and Wentworth Woodhouse to Kurt Schwitters, Scotland's Towns, Chester and more...
---
Edinburgh's Royal High School to become '£55M national centre for music'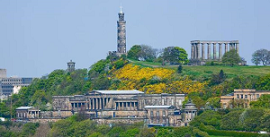 The former Royal High School building in Edinburgh is to be transformed into a £55 million national centre for music after the City of Edinburgh Council agreed to the lease of the historic property.
---
IHBC, CIfA, IEMA launch Principles of Cultural Heritage Impact Assessment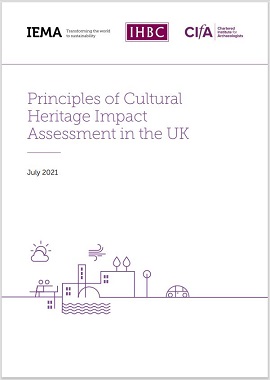 The joint-institute document aims to help maintain cultural heritage by providing a consistent framework across different sectors & geographies
---
Enter Now to Win: IHBC's GASA Awards 2021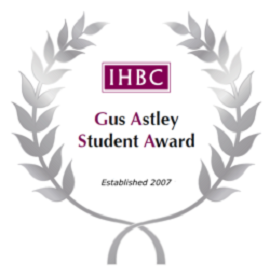 IHBC's Gus Astley Student Awards 2021: Win £500 and a place on IHBC's 2022 Aberdeen School with your built environment/heritage coursework, closes 31/07!
---
Former Harris meat factory mansion in Calne, Wilts, to be restored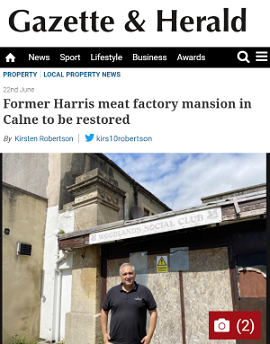 The last remaining buildings on the site of the Harris meat factory family's historic mansion are being restored to their former glory and converted into new homes.
---
CICV Forum introduces professional indemnity insurance guide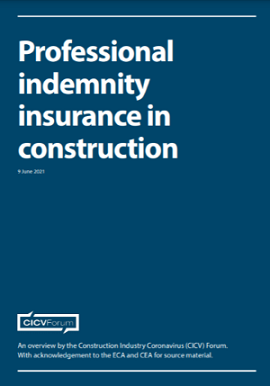 The Construction Industry Coronavirus Forum (CICV Forum) has unveiled a new guide to the crucial and increasingly complex issue of professional indemnity insurance (PII).
---
The World Heritage Committee(WHC): Liverpool should lose its World Heritage status.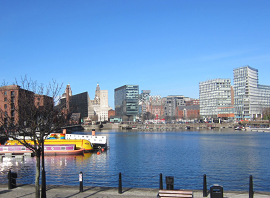 ICOMOS has advised that the new football stadium proposal, if implemented, would have a completely unacceptable major adverse impact its authenticity and integrity.
---
Scotland's CSIC: New plans to transform public spaces into sustainable office hubs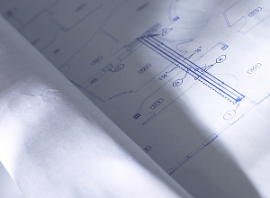 Responding to the changing working patterns of a post-Covid Scotland, the Construction Scotland Innovation Centre (CSIC) has revealed new plans to help retrofit public spaces into out-of-town alternatives to city centre offices.
---
IHBC's latest Context explores 'Applying Digital Technology'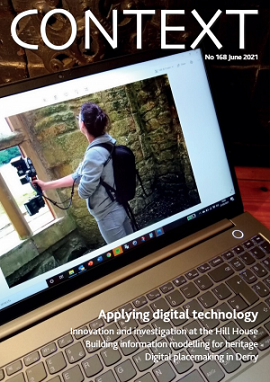 The free-to-access online issue mixes the topical and practical to explore how the sector can best adapt to digital innovation.