Stealing from the Saracens: how Islamic architecture shaped Europe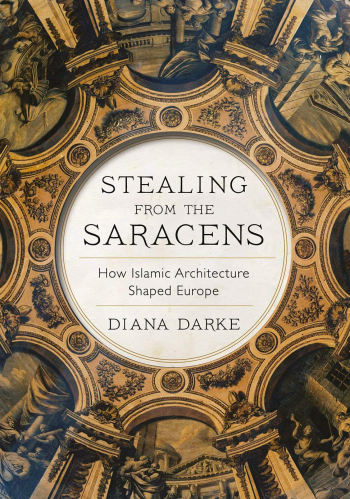 Stealing from the Saracens: how Islamic architecture shaped Europe, Diana Darke, Hurst Publishers, London 2020, 474 pages, 7 black-and-white and 146 colour illustrations.
---
Andalusia, Sicily and Venice are widely recognised as main gateways through which the stylistic, scientific and linguistic traditions of Islam first entered western Europe during the middle ages. Since then, generations of travellers have flocked to Córdoba's Mezquita, La Cuba in Palermo and Piazza San Marco to absorb their oriental flair. It dawned on some of them that the pointed arch, quintessential of both Islamic and gothic designs, could be traced back to the middle east, where it must have been spotted by crusaders and pilgrims before. The shared architectural heritage of Christendom and Caliphate evolved in very different directions, but that is not the subject of this book, which makes a passionate address to the Europeans to stop them 'airbrushing from history their cultural debt to the Muslim world'.
It is debatable whether the knowledge of Islamic heritage in Europe faces elimination. The growing interest in Islamic cultures across western society seems to tell a rather different story. Nevertheless, the author, Damascus-based British Arabist Diana Darke, is on a mission to rehabilitate Islamic design and construction as founding stones of European architecture. Her publication whets the appetite of academics and professionals alike, only to surprise with the statement: 'It does not greatly matter exactly how the pointed arch entered Europe – there were numerous possible routes'. Architects, archaeologists and art historians were hoping for more solid evidence, and when it is forthcoming it does not always satisfy.
The comparison between the rib-vaulted 15th-century chapel of King's College, Cambridge and Bab al-Mardum Mosque, Toledo (built 998-1000, now Cristo de la Luz), for instance, would benefit from in-depth discussion to demonstrate how they are technologically linked. Instead, the curious reader finds the juxtaposition towards the end of a hundred pages on the history of Umayyad architecture. More focus on fewer samples might have done the trick. Even the methodology appears hasty. Encouraged by Christopher Wren's learned suggestion that the 'Gothick' be renamed 'Saracen Style', the author defines 27 key features of Islamic/ middle eastern origin, affiliating iconic gothic buildings that display any of them.
Darke's universal mindset is commendable and her enthusiasm genuine. If you wish to join her travel around Europe and the Mediterranean, frequenting more than 15 centuries and just as many disciplines, this book is for you. The bibliography's academic credentials might need reinforcement (adding references to Thilo Ulbert, authority on repeatedly mentioned Rusafa- Sergioupolis, for example) but the author's dedication to Syria, where she has been living for over 30 years, is of course justified. 5th- and 6th-century churches in the abandoned Ancient Villages of Northern Syria (a world heritage site since 2011) are known for their contribution to Romanesque design.
The author widens the perspective to include the entire Muslim hemisphere, itself heavily indebted to Syrian masons. It may be more fitting, then, to acknowledge those as agents of innovation whom medieval sources link to Syria (including Palestine), whether they might be identified as pagan, Jew, Christian or Muslim, and their style as Hellenistic, Roman, Byzantine, Umayyad, Abbasid, Fatimid, Seljuk or Ottoman. Learning from the Syrians, perhaps, rather than stealing from the Saracens.
---
This article originally appeared as 'What the Syrians did for us' in Context 169, published by the Institute of Historic Building Conservation (IHBC) in September 2021. It was written by Michael Asselmeyer, architect and historian.
--Institute of Historic Building Conservation
IHBC NewsBlog
BRE/BEIS project to modernise home energy rating scheme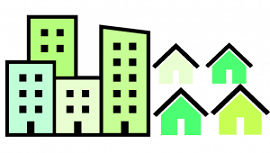 The Building Research Establishment (BRE) has announced a new project with the Department for Business, Energy and Industrial Strategy (BEIS) to improve and modernise the home energy rating scheme used to measure the energy and environmental performance of UK homes.
---
Interdisciplinary IHBC accreditation recognised by CSCS for PQP Cards

Sector lead the Construction Skills Certification Scheme (CSCS) has recognised the IHBC's professional accreditation and support (CPD etc.) in awarding its PQP (Professionally Qualified Person) cards.
---
IHBC Heritage Marketplace provides learning-led virtual engagement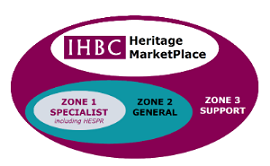 The IHBC's 2022 Aberdeen School Heritage MarketPlace (4.30-7.30PM, 15 June) is designed to extend the scope of a traditional IHBC School exhibition floor.
---
Unearthing the history of Gloucester's 'the Fleece' Hotel starts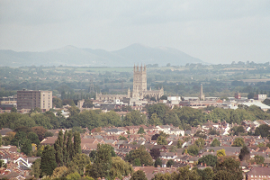 Work to repair a fire-hit medieval hotel in Gloucester is underway as crews have started work to strip back some of the modern trappings and reveal the historic framework.
---
Booking Open for IHBC Annual School: Aberdeen, 16-18 June 2022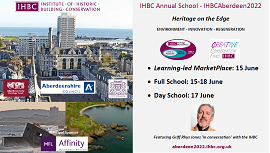 Options for in-person and virtual delegates to explore 'heritage on the edge' across up to 4 days of IHBC engagement & learning.
---
European Heritage Heads Forum statement on Ukraine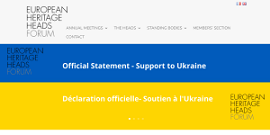 The Secretariat to the European Heritage Heads Forum has has coordinated its declaration of solidarity and support for Ukraine's cultural heritage institutions.
---
Welcome to #IHBC25 – 25 years since we turned professional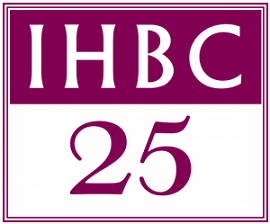 2022 will see the IHBC mark a quarter of a century since our incorporation as a professional body supporting and accrediting built and historic environment conservation specialists. We're kick-starting it by inviting your ideas on how to mark this special year!
---
IHBC launches new Guidance Note on 'Design sources for historic building conservation'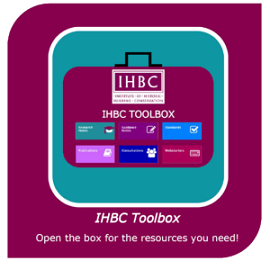 The IHBC's latest Guidance Note adds to the institute's open-access, online practitioner's Toolbox.
---
England's communities empowered to shape design of neighbourhoods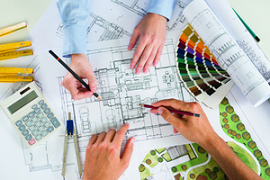 Twenty-five areas in England from Bournemouth to Carlisle have been awarded a share of £3 million to help them set their own standards for design locally. "move from a vicious circle of generic development to a virtuous circle of regenerative development".
---
IHBC at COP26 - Conserving our Places Conserves our Planet - Podcast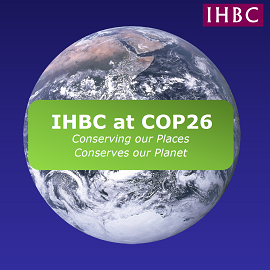 The IHBC seeks to raise awareness and understanding of how building conservation philosophy and practice contributes towards meeting the challenge of climate change.