Risk assessments and method statements RAMS
[edit]
Introduction
RAMS are Risk Assessments and Method Statements.
The Construction (Design and Management) Regulations (CDM Regulations) are intended to ensure that health and safety issues are properly considered during a project's development so that the risk of harm to those who build, use and maintain structures is reduced.
They require that as the design progresses, risks are identified and eliminated and residual risks are reduced and managed and that designers, principal designers, principal contractors and contractors take account of the 'principles of prevention' in carrying out their duties, which in general terms are:
(a) Avoid risks where possible.
(b) Evaluate those risks that cannot be avoided.
(c) Put in place proportionate measures that control them at source.
Whilst the specific process of preparing a formal risk assessment is not a requirement of the CDM regulations, regulation 3(6)(a) of the Management of Health and Safety at Work Regulations does require that risks are controlled in the workplace, including construction sites. This involves thinking about what might cause harm to people and deciding what steps to take to prevent that harm. Where an employer employs five or more people, the significant findings of risk assessments must be recorded.
For more information, see Risk assessments.
Method statements are widely used in construction as a means of controlling specific health and safety risks that have been identified (perhaps following the preparation of a risk assessment) such as; lifting operations, demolition or dismantling, working at height, installing equipment, and the use of plant.
A method statement helps manage the work and ensures that the necessary precautions have been communicated to those involved.
Like risk assessments, producing written method statements is not an explicit requirement of the CDM Regulations, however they are identified by the Health and Safety Executive as one way of satisfying the requirements of the regulations and as an effective means of assessing risks, managing risks, collecting workers' views and briefing workers.
Method statements need be no longer than is necessary for them to be effective. They are for the benefit of those carrying out the work and so should be clear, should not be overcomplicated and should be illustrated where necessary.
For more information, see Method statements
So, generally a risk assessment is undertaken to identify (and where possible eliminate) risks, and then a method statement is prepared to control residual risks.
They are sometimes described together as 'RAMS'. RAMS may be required by third parties to demonstrate that health and safety has been properly considered and that the requirements of the CDM regulations have been satisfied. For example, a contractor may require submission of RAMS form sub-contractors, a landlord may require submission of RAMS from tenants proposing to carry out works to a property, or a client may require submission of RAMS from contractors operating on their premises.
IHBC NewsBlog
Watch IHBC's webinar on 'Retrofit of Traditional Buildings'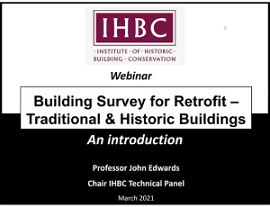 On 26 March the IHBC, led by Prof. John Edwards, hosted a free one-hour CPD webinar 'Introduction to Building Survey for Retrofit' for sector professionals.
---
Has the world left Europe behind?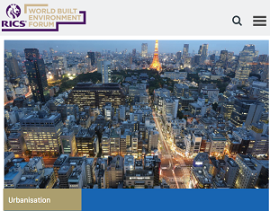 Greg Clark, writing an opinion piece for RICS, explores how good governance in cities pays dividends.
---
AHF on 'Transforming Places through Heritage'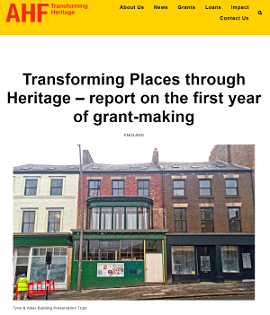 The Architectural Heritage Fund has issued a report on the first year of its 'Transforming Places Through Heritage' grants programme, funded by DCMS.
---
'Star Cities', Marvels of Renaissance Engineering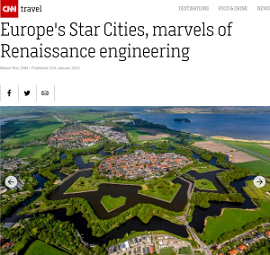 Europe's star cities are scattered all over Europe but their perfect geometrical beauty can only be fully admired when seen from above.
---
COTAC Releases Insight 1 series – The Need to Appreciate the Built Heritage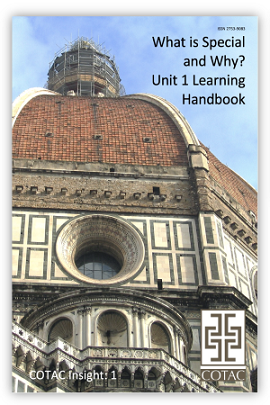 The freely available Insight 1 series targets a wide range of cohorts who wish to gain an appreciation of practical heritage conservation.
---
Palace of Westminster 'deteriorating faster than it can be fixed'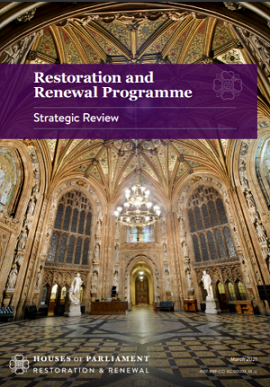 The restoration and renewal of the Palace of Westminster is of 'paramount importance' according to the recent strategic review.
---
Find Webinars and other Events pertaining to Heritage Conservation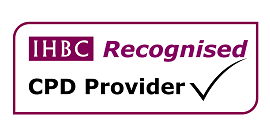 The IHBC's monthly CPD Circular showcases upcoming Events, Awards, Placements, Bursaries & Scholarships, Calls for Papers and more from across the UK and beyond.
---
139-Year-Old Victorian house moves through San Francisco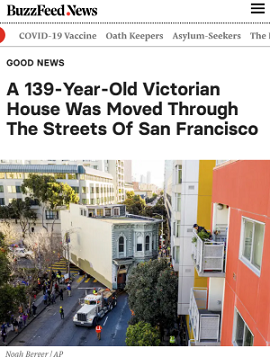 The move of a 139 year old Victorian House through the streets of San Francisco drew an excited crowd of onlookers who came out to watch a truck slowly and carefully pull the historic house through the streets.
---
'Local Heritage Listing: Identifying and Conserving Local Heritage' Published
Historic England has published a new edition of its advice note on how local heritage listing and local heritage lists can be formally identified as part of the wider range of designation so that they can be taken into account in planning applications.
---
Hammersmith Bridge illuminated red in Valentine's Day message to Government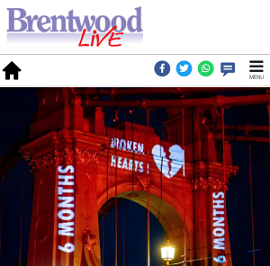 The stunt aimed at highlighting ongoing delays to its repair, as the 133-year-old west London bridge has been closed to traffic since April 2019 when cracks appeared in its pedestals.
---
Drone Surveying a London Landmark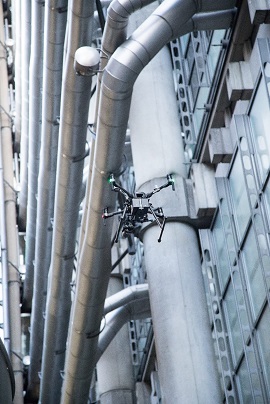 Uninhabited Aerial Vehicles (UAVs) have been used to undertake a survey of the Lloyd's building's external façade in the heart of the City of London.