Risk assessments and method statements RAMS
[edit]
Introduction
RAMS are Risk Assessments and Method Statements.
The Construction (Design and Management) Regulations (CDM Regulations) are intended to ensure that health and safety issues are properly considered during a project's development so that the risk of harm to those who build, use and maintain structures is reduced.
They require that as the design progresses, risks are identified and eliminated and residual risks are reduced and managed and that designers, principal designers, principal contractors and contractors take account of the 'principles of prevention' in carrying out their duties, which in general terms are:
(a) Avoid risks where possible.
(b) Evaluate those risks that cannot be avoided.
(c) Put in place proportionate measures that control them at source.
Whilst the specific process of preparing a formal risk assessment is not a requirement of the CDM regulations, regulation 3(6)(a) of the Management of Health and Safety at Work Regulations does require that risks are controlled in the workplace, including construction sites. This involves thinking about what might cause harm to people and deciding what steps to take to prevent that harm. Where an employer employs five or more people, the significant findings of risk assessments must be recorded.
For more information, see Risk assessments.
Method statements are widely used in construction as a means of controlling specific health and safety risks that have been identified (perhaps following the preparation of a risk assessment) such as; lifting operations, demolition or dismantling, working at height, installing equipment, and the use of plant.
A method statement helps manage the work and ensures that the necessary precautions have been communicated to those involved.
Like risk assessments, producing written method statements is not an explicit requirement of the CDM Regulations, however they are identified by the Health and Safety Executive as one way of satisfying the requirements of the regulations and as an effective means of assessing risks, managing risks, collecting workers' views and briefing workers.
Method statements need be no longer than is necessary for them to be effective. They are for the benefit of those carrying out the work and so should be clear, should not be overcomplicated and should be illustrated where necessary.
For more information, see Method statements
So, generally a risk assessment is undertaken to identify (and where possible eliminate) risks, and then a method statement is prepared to control residual risks.
They are sometimes described together as 'RAMS'. RAMS may be required by third parties to demonstrate that health and safety has been properly considered and that the requirements of the CDM regulations have been satisfied. For example, a contractor may require submission of RAMS form sub-contractors, a landlord may require submission of RAMS from tenants proposing to carry out works to a property, or a client may require submission of RAMS from contractors operating on their premises.
IHBC NewsBlog
'Local Heritage Listing: Identifying and Conserving Local Heritage' Published
Historic England has published a new edition of its advice note on how local heritage listing and local heritage lists can be formally identified as part of the wider range of designation so that they can be taken into account in planning applications.
---
Hammersmith Bridge illuminated red in Valentine's Day message to Government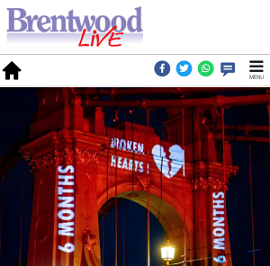 The stunt aimed at highlighting ongoing delays to its repair, as the 133-year-old west London bridge has been closed to traffic since April 2019 when cracks appeared in its pedestals.
---
Drone Surveying a London Landmark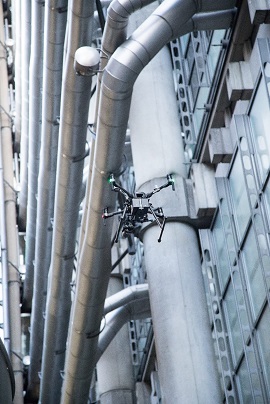 Uninhabited Aerial Vehicles (UAVs) have been used to undertake a survey of the Lloyd's building's external façade in the heart of the City of London.
---
Green Party calls for no VAT on refurbishment in new Parliamentary petition
The petition calls on the government to remove VAT on refurbishment projects and raise VAT on non-Passivhaus new-build construction to 20 per cent. Retrofitting is carbon-efficient but the current VAT regime privileges new build over refurbishment.
---
Conservation Professionals Concerned about Future Planning Policy

Directors of the IHBC and the Victorian Society are among those whose opinions are featured in the RICS in-house publication Modus as it explores heritage impacts in England's planning proposals.
---
Learn all about the Professions in Building Conservation at upcoming Conference

Glasgow City Heritage Trust (GCHT) 3-day online conference aimed at anyone working, or interested in working, within the building and heritage sectors.
---
New use for abandoned oil rigs: Offshore reefs!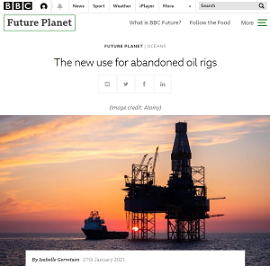 One way in which these old rigs can be remarkably useful is that the subsurface rig can provide the ideal skeleton for coral reefs, allowing the remarkable ecosystems beneath the waves come into their own.
---
Birnbeck Pier, in Weston-super-Mare, to undergo Restoration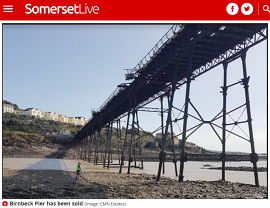 A new company – Birnbeck Holdings Limited – has now been set up by CNM Estates which has purchased Birnbeck Island and the historic pier.
---
Ecclesiastical Heritage Risk Barometer 2020 Published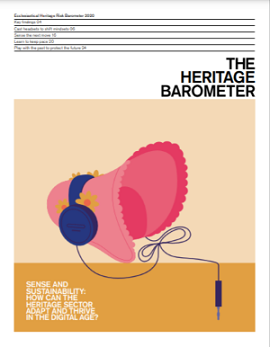 The publication offers research to help answer the question: 'How can the heritage sector adapt and thrive in the digital age'?
---
Victorian Bath House dug up from under a Manchester Car Park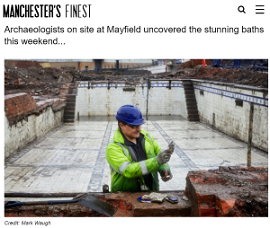 A stunning Victorian Bath House has been uncovered during works on creating the city's first public park in over 100 years.