Prefab bungalows
For a relatively short time in the post-war decades prefab bungalows were a familiar building type in towns and cities up and down the country. The foreword to this book by the former Labour Party leader Neil Kinnock shows that prefabs were often also a step up in living standards for the people who moved into them and that they offered a chance for residents to progress in life. We later find that Admiral Lord Alan West spent his childhood years in a prefab. Other prefab residents emerge as engaging personalities fiercely attached to their homes.
The authors trace the origins of prefabs in plotland developments and in early experiments in the later 19th and early 20th centuries such as 'homes fit for heroes' after the first world war. The book cites examples from the USA as well as the UK. Prefabs came into their own, however, as an answer to an acute housing shortage after the second world war. The book charts the various types of prefab systems, some of which, such as the AIROH house, developed to exploit surplus manufacturing capacity in aircraft factories. Other prefabricated systems developed by companies such as Wates, or, in the case of housing in the Scottish islands, imported from Sweden, provided longer-life houses.
The book diverges into consideration of prefabricated systems in high-rise housing, and their role in future housing provision and in emergency housing. Significant as those subjects are, these chapters loosen the overall coherence of the theme of the book. Finally, the authors describe campaigns by residents to save prefab bungalows, and the preservation, listing and improvement of prefabs. An appendix lists the various prefab systems used in the post-war decades.
Prefab bungalows are now a rare building type, so the value of the book for conservation is limited. They are, however, significant in the history of housing and planning in the UK. Perhaps the key contemporary message of the book is that decent housing is a vital component of individual advance and social progress.
---
This article originally appeared as 'A step up' in IHBC's Context 158 (Page 61), published in March 2019. It was written by Michael Taylor, editorial coordinator for Context.
--Institute of Historic Building Conservation
IHBC NewsBlog
IHBC's HESPR Pick this week: Transform church into community centre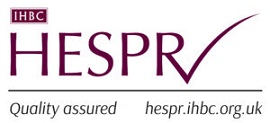 The IHBC Director's top pick this week: an opportunity to transform a church into a community centre of environmental awareness, valued £555k, closing 25/11.
---
Construction urged to do more for butterflies and bees, via SNH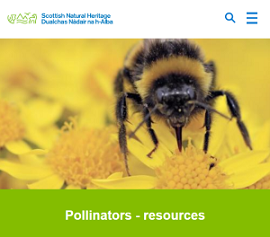 SNH has published new guidance on how best to fit pollinators into urban design and construction with a series of easy steps to suit all project budgets and sizes.
---
Applications now open for the Sustainability Scholarship for 2020: Closing 29/11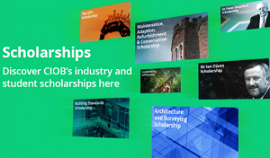 Applications are invited for the Sustainability Scholarship 2020, with successful applicants to receive £3000, support and mentoring from experts, and closing 29 November.
---
Government asked to save plans for Queensbury tunnel cycle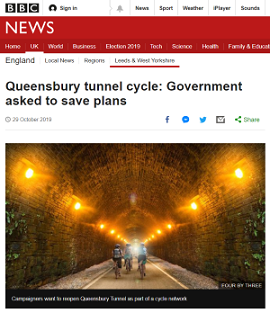 It was hoped the 1.4 mile (2.3km) Victorian Queensbury Tunnel could be used by cyclists travelling between Bradford and Halifax, but plans have been threatened.
---
Case Study in Durham Cathedral: Project Managment and Building Services Challenges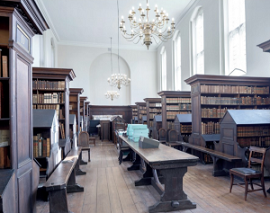 Completing works that widened public access to the hidden architectural spaces and collections of Durham Cathedral showcases exceptional project management.
---
Autumn clamp down on dust by HSE – site visits planned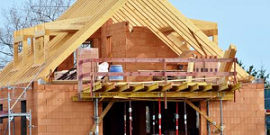 This month HSE is carrying out its latest construction inspection initiative with a focus in particular on measures in place to protect workers from occupational lung disease caused by asbestos, silica, wood and other dusts when carrying out common construction tasks.
---
Public property hubs to be delivered in Birmingham and Peterborough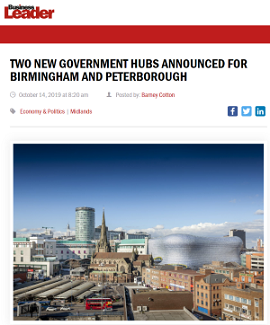 Peterborough and Birmingham are the latest places to benefit from the Government Hubs programme to regenerate city centre sites.
---
Banksy graffiti taken off Grade II listed Yorkshire bridge facing dismantling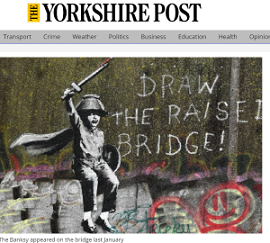 Graffiti by Banksy has been taken off a bridge in Hull as the Grade II (GII) listed Scott Street bridge itself faces dismantling.
---
The Liverpool Grade II 'jewel' that lies empty, derelict and vandalised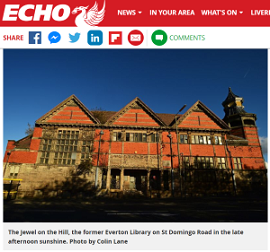 Liverpool landmark the Everton Library, a Grade II (GII) listed building that has been the focus of calls to restore it to its former glory continues to lie leaking, vandalised and derelict, when £5m could renovate the building, reports The Liverpool Echo.
---
Flintshire: Shotton steelworks' John Summers building to be restored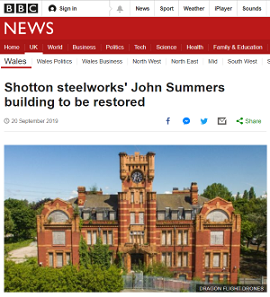 A landmark on a list of the UK's most endangered buildings, Shotton steelworks' Grade II-listed general office and clock tower, is to be brought back to life in Flintshire.
---