Prefab bungalows
For a relatively short time in the post-war decades prefab bungalows were a familiar building type in towns and cities up and down the country. The foreword to this book by the former Labour Party leader Neil Kinnock shows that prefabs were often also a step up in living standards for the people who moved into them and that they offered a chance for residents to progress in life. We later find that Admiral Lord Alan West spent his childhood years in a prefab. Other prefab residents emerge as engaging personalities fiercely attached to their homes.
The authors trace the origins of prefabs in plotland developments and in early experiments in the later 19th and early 20th centuries such as 'homes fit for heroes' after the first world war. The book cites examples from the USA as well as the UK. Prefabs came into their own, however, as an answer to an acute housing shortage after the second world war. The book charts the various types of prefab systems, some of which, such as the AIROH house, developed to exploit surplus manufacturing capacity in aircraft factories. Other prefabricated systems developed by companies such as Wates, or, in the case of housing in the Scottish islands, imported from Sweden, provided longer-life houses.
The book diverges into consideration of prefabricated systems in high-rise housing, and their role in future housing provision and in emergency housing. Significant as those subjects are, these chapters loosen the overall coherence of the theme of the book. Finally, the authors describe campaigns by residents to save prefab bungalows, and the preservation, listing and improvement of prefabs. An appendix lists the various prefab systems used in the post-war decades.
Prefab bungalows are now a rare building type, so the value of the book for conservation is limited. They are, however, significant in the history of housing and planning in the UK. Perhaps the key contemporary message of the book is that decent housing is a vital component of individual advance and social progress.
---
This article originally appeared as 'A step up' in IHBC's Context 158 (Page 61), published in March 2019. It was written by Michael Taylor, editorial coordinator for Context.
--Institute of Historic Building Conservation
IHBC NewsBlog
2021 Building Conservation Directory published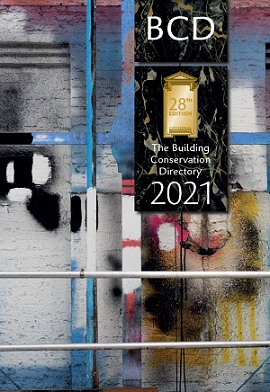 The 2021 edition of the Building Conservation Directory, also available online, has been published. Find skilled trades specialising in work to historic and traditional buildings.
---
BT dials up 'Adopt a Kiosk' scheme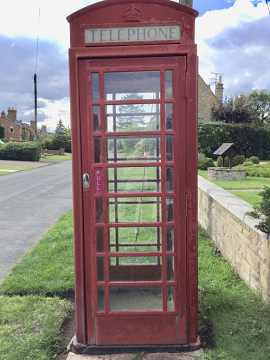 BT has revealed that almost 4,000 of its iconic red phone boxes across the UK are available for local communities to adopt for just £1.
---
Watch IHBC's webinar on 'Retrofit of Traditional Buildings'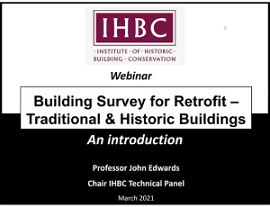 On 26 March the IHBC, led by Prof. John Edwards, hosted a free one-hour CPD webinar 'Introduction to Building Survey for Retrofit' for sector professionals.
---
Has the world left Europe behind?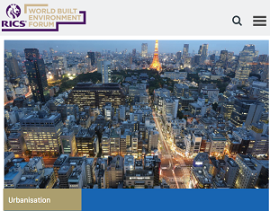 Greg Clark, writing an opinion piece for RICS, explores how good governance in cities pays dividends.
---
AHF on 'Transforming Places through Heritage'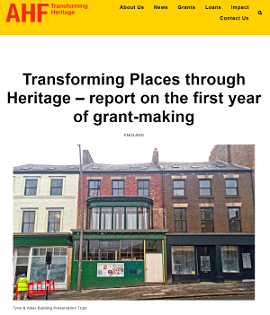 The Architectural Heritage Fund has issued a report on the first year of its 'Transforming Places Through Heritage' grants programme, funded by DCMS.
---
'Star Cities', Marvels of Renaissance Engineering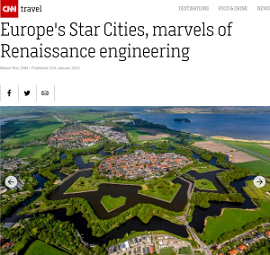 Europe's star cities are scattered all over Europe but their perfect geometrical beauty can only be fully admired when seen from above.
---
COTAC Releases Insight 1 series – The Need to Appreciate the Built Heritage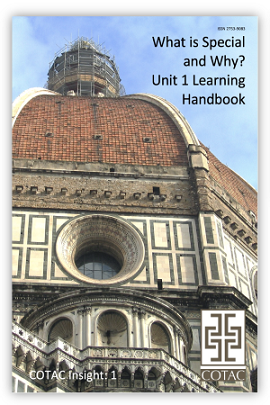 The freely available Insight 1 series targets a wide range of cohorts who wish to gain an appreciation of practical heritage conservation.
---
Palace of Westminster 'deteriorating faster than it can be fixed'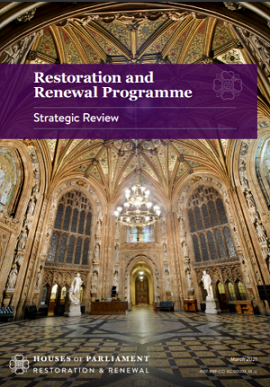 The restoration and renewal of the Palace of Westminster is of 'paramount importance' according to the recent strategic review.
---
Find Webinars and other Events pertaining to Heritage Conservation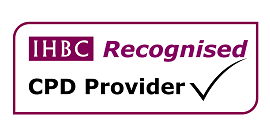 The IHBC's monthly CPD Circular showcases upcoming Events, Awards, Placements, Bursaries & Scholarships, Calls for Papers and more from across the UK and beyond.
---
139-Year-Old Victorian house moves through San Francisco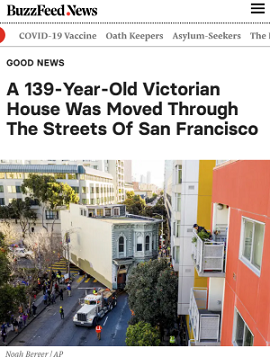 The move of a 139 year old Victorian House through the streets of San Francisco drew an excited crowd of onlookers who came out to watch a truck slowly and carefully pull the historic house through the streets.