Prefab bungalows
For a relatively short time in the post-war decades prefab bungalows were a familiar building type in towns and cities up and down the country. The foreword to this book by the former Labour Party leader Neil Kinnock shows that prefabs were often also a step up in living standards for the people who moved into them and that they offered a chance for residents to progress in life. We later find that Admiral Lord Alan West spent his childhood years in a prefab. Other prefab residents emerge as engaging personalities fiercely attached to their homes.
The authors trace the origins of prefabs in plotland developments and in early experiments in the later 19th and early 20th centuries such as 'homes fit for heroes' after the first world war. The book cites examples from the USA as well as the UK. Prefabs came into their own, however, as an answer to an acute housing shortage after the second world war. The book charts the various types of prefab systems, some of which, such as the AIROH house, developed to exploit surplus manufacturing capacity in aircraft factories. Other prefabricated systems developed by companies such as Wates, or, in the case of housing in the Scottish islands, imported from Sweden, provided longer-life houses.
The book diverges into consideration of prefabricated systems in high-rise housing, and their role in future housing provision and in emergency housing. Significant as those subjects are, these chapters loosen the overall coherence of the theme of the book. Finally, the authors describe campaigns by residents to save prefab bungalows, and the preservation, listing and improvement of prefabs. An appendix lists the various prefab systems used in the post-war decades.
Prefab bungalows are now a rare building type, so the value of the book for conservation is limited. They are, however, significant in the history of housing and planning in the UK. Perhaps the key contemporary message of the book is that decent housing is a vital component of individual advance and social progress.
---
This article originally appeared as 'A step up' in IHBC's Context 158 (Page 61), published in March 2019. It was written by Michael Taylor, editorial coordinator for Context.
--Institute of Historic Building Conservation
IHBC NewsBlog
IHBC Marsh Award Nominations – Closing Date 30 March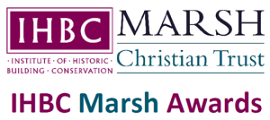 Celebrate your local 'retired members' and 'successful learners' with £500 cash prizes and 2020 Brighton School places!
---
Biodiversity Net Gain through UK Construction Projects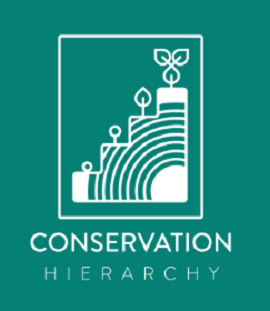 The Conservation Hierarchy is a new framework developed by the University of Oxford to help construction projects achieve Biodiversity Net Gain.
---
How Project Managers for Town Centre Developments can Balance Risk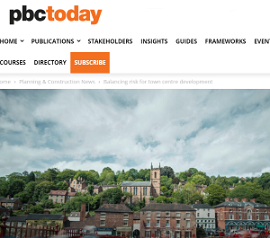 Jacqueline Hughes, senior risk analyst at Equib, in pbctoday discusses how project managers for town centre developments can get their risk management strategies right.
---
Red Tape is Strangling our High Streets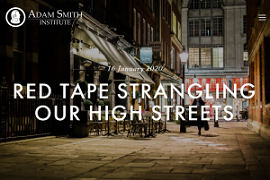 A new paper from the Adam Smith Institute argues that the problem with the High Street has been totally misunderstood, saying that we need to reform restrictive planning rules and reject a policy of managed decline to reinvigorate our town centres.
---
Calculating the full cost of energy used by buildings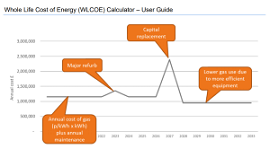 The Whole Life Cost of Energy (WLCoE) calculator – issued by government in BETA form – is intended to help building owners and operators to understand the full financial cost of the energy their buildings use, and welcomes feedback
---
England's heritage worth £31Bn: New Historic England report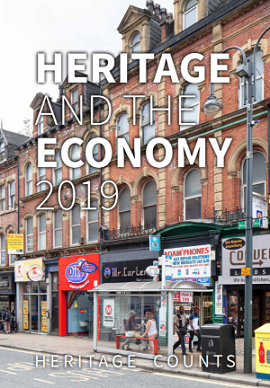 New research published by Historic England (HE) shows the value of heritage to England's economy as it contributes to economic prosperity and growth through jobs in the heritage and construction sectors and from tourism.
---
Part of Roman wall in Chester Collapses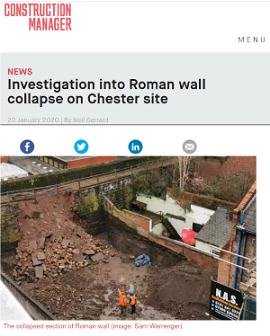 Investigations have begun into what caused part of Chester's Roman city wall to collapse during construction work.
---
Audit on new housing in England: Design overwhelmingly 'mediocre' or 'poor'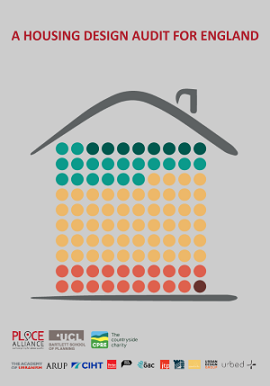 Though conservation professionals' skills in understanding, defining and explaining local character and architecture can help inform new residential design.
---
Historic England's '21 Fascinating Places Listed in 2019'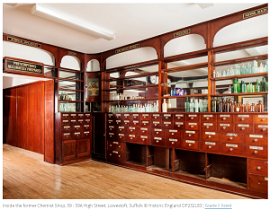 Over 500 historic places have been added to the National Heritage List for England (NHLE) in 2019 and Historic England (HE) has showcased 21 highlights.
---
UK's iconic first red public telephone box upgraded to GII*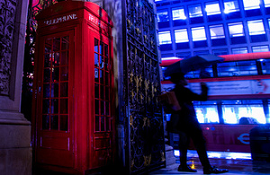 The K2 prototype telephone box situated outside the Royal Academy in London – built as part of the 1924 competition that gave rise to the iconic design and first listed at Grade II in 1986 – has had its listing upgraded to Grade II*.
---
Historic England publishes guidance on BIM for Heritage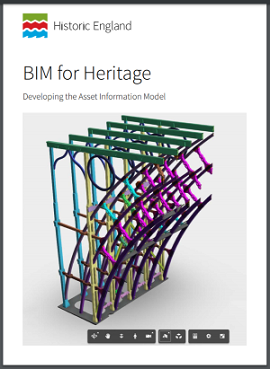 The second in a series focusses on developing the Asset Information Model (AIM).
---
High Streets Face a Bleak Future Without Rethinking Regeneration Strategies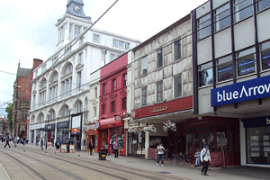 Reflecting issues that will be encountered across the IHBC's June 2020 Brighton School, think tank Centre for Cities argues for High Street success.
---