Pad foundation
Foundations provide support for structures, transferring their load to layers of soil or rock that have sufficient bearing capacity and suitable settlement characteristics. They can be used to help to prevent settlement and other movements of structures and can permit construction on ground that might otherwise have insufficient bearing capacity.
There are a very wide range of foundation types suitable for different applications, depending on considerations, for example:
Very broadly, foundations can be categorised as shallow foundations or deep foundations. Shallow foundations are typically used where the loads imposed by a structure are low relative to the bearing capacity of the surface soils. Deep foundations (more than 3 m from the surface) may be necessary where the bearing capacity of the surface soils is insufficient to support loads imposed.
Pad foundations are generally shallow foundations, but can be deep depending on the ground conditions. They are a form of spread foundation formed by rectangular, square, or sometimes circular concrete 'pads' that support localised single-point loads such as structural columns, groups of columns or framed structures. This load is then spread by the pad to the bearing layer of soil or rock below. Pad foundations can also be used to support ground beams.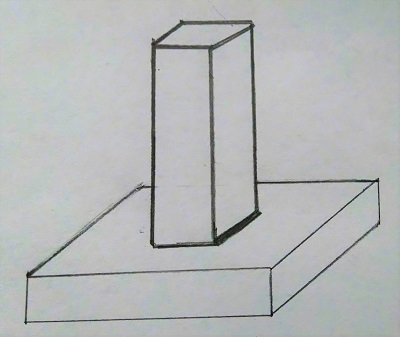 They are generally of a uniform thickness, but sometimes the upper face may be sloped or stepped. Their plan shape will depend on the nature of the applied load and the allowable bearing capacity of the layers below. Their thickness must be sufficient to distribute the load across the plan shape. They are generally reinforced on all but the smallest structures, with the reinforcement allowing higher loads to be imposed and the construction of shallower pads which require less excavation and use less concrete.
The arrangement of pad foundations will vary depending on the nature of the structure they are supporting, the loads imposed, the allowable bearing capacity of the layers below and the space available on site. They may be:
A series of discrete, well-separated pads.
Pad foundations can be selected as they do not require much excavation, and are generally suitable where the bearing capacity of ground is sufficient at relatively low depths. However, they can be large in plan shape and may not be effective against differential settlement, uplift forces or wind forces.
See also: How to design pad foundations.
See also: Types of pad foundation.
IHBC NewsBlog
Hammersmith Bridge illuminated red in Valentine's Day message to Government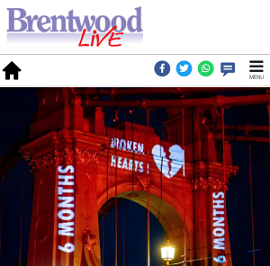 The stunt aimed at highlighting ongoing delays to its repair, as the 133-year-old west London bridge has been closed to traffic since April 2019 when cracks appeared in its pedestals.
---
Drone Surveying a London Landmark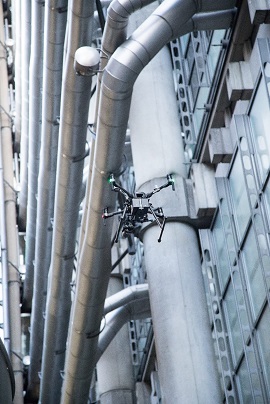 Uninhabited Aerial Vehicles (UAVs) have been used to undertake a survey of the Lloyd's building's external façade in the heart of the City of London.
---
Green Party calls for no VAT on refurbishment in new Parliamentary petition
The petition calls on the government to remove VAT on refurbishment projects and raise VAT on non-Passivhaus new-build construction to 20 per cent. Retrofitting is carbon-efficient but the current VAT regime privileges new build over refurbishment.
---
Conservation Professionals Concerned about Future Planning Policy

Directors of the IHBC and the Victorian Society are among those whose opinions are featured in the RICS in-house publication Modus as it explores heritage impacts in England's planning proposals.
---
Learn all about the Professions in Building Conservation at upcoming Conference

Glasgow City Heritage Trust (GCHT) 3-day online conference aimed at anyone working, or interested in working, within the building and heritage sectors.
---
New use for abandoned oil rigs: Offshore reefs!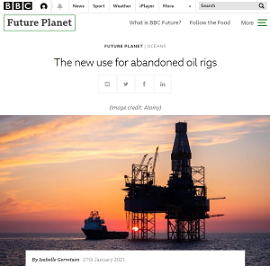 One way in which these old rigs can be remarkably useful is that the subsurface rig can provide the ideal skeleton for coral reefs, allowing the remarkable ecosystems beneath the waves come into their own.
---
Birnbeck Pier, in Weston-super-Mare, to undergo Restoration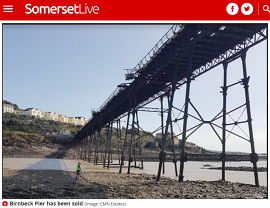 A new company – Birnbeck Holdings Limited – has now been set up by CNM Estates which has purchased Birnbeck Island and the historic pier.
---
Ecclesiastical Heritage Risk Barometer 2020 Published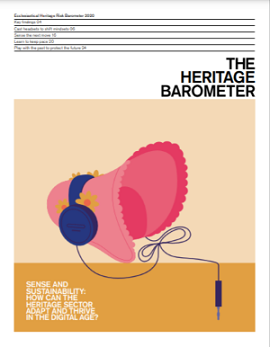 The publication offers research to help answer the question: 'How can the heritage sector adapt and thrive in the digital age'?
---
Victorian Bath House dug up from under a Manchester Car Park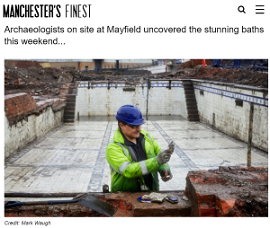 A stunning Victorian Bath House has been uncovered during works on creating the city's first public park in over 100 years.
---
APPG on 'Conservation, Places and People' Opens first Parliamentary Inquiry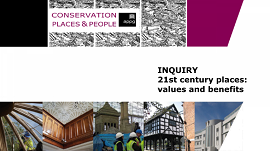 The Inquiry is into '21st Century Places – Values & Benefits.