Pad foundation
Foundations provide support for structures, transferring their load to layers of soil or rock that have sufficient bearing capacity and suitable settlement characteristics. They can be used to help to prevent settlement and other movements of structures and can permit construction on ground that might otherwise have insufficient bearing capacity.
There are a very wide range of foundation types suitable for different applications, depending on considerations, for example:
Very broadly, foundations can be categorised as shallow foundations or deep foundations. Shallow foundations are typically used where the loads imposed by a structure are low relative to the bearing capacity of the surface soils. Deep foundations (more than 3 m from the surface) may be necessary where the bearing capacity of the surface soils is insufficient to support loads imposed.
Pad foundations are generally shallow foundations, but can be deep depending on the ground conditions. They are a form of spread foundation formed by rectangular, square, or sometimes circular concrete 'pads' that support localised single-point loads such as structural columns, groups of columns or framed structures. This load is then spread by the pad to the bearing layer of soil or rock below. Pad foundations can also be used to support ground beams.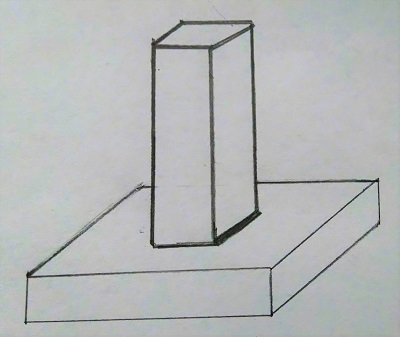 They are generally of a uniform thickness, but sometimes the upper face may be sloped or stepped. Their plan shape will depend on the nature of the applied load and the allowable bearing capacity of the layers below. Their thickness must be sufficient to distribute the load across the plan shape. They are generally reinforced on all but the smallest structures, with the reinforcement allowing higher loads to be imposed and the construction of shallower pads which require less excavation and use less concrete.
The arrangement of pad foundations will vary depending on the nature of the structure they are supporting, the loads imposed, the allowable bearing capacity of the layers below and the space available on site. They may be:
A series of discrete, well-separated pads.
Pad foundations can be selected as they do not require much excavation, and are generally suitable where the bearing capacity of ground is sufficient at relatively low depths. However, they can be large in plan shape and may not be effective against differential settlement, uplift forces or wind forces.
See also: How to design pad foundations.
See also: Types of pad foundation.
IHBC NewsBlog
IHBC Annual School: Historic Places - People Places: 18 June 2021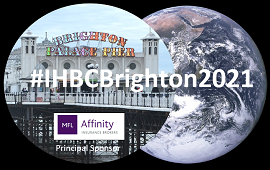 IHBC's 2021 virtual conference examines how we can best change and sustain places for the benefit of people, led by expert practitioners boasting international, national and local profiles and experiences.
---
Ulster Canal to be Restored and Reopened in Border Region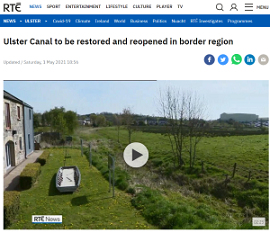 A section of the Ulster Canal, a disused canal in the border region of Monaghan and Fermanagh, will be restored and reopened as a public amenity more than 90 years after it was abandoned.
---
Remains of 'high-status' Roman villa and bath-house found in Scarborough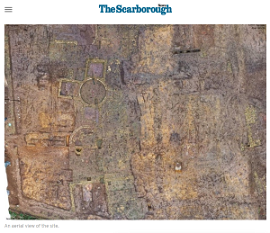 One of the most stunning Roman finds ever unearthed in Britain has been discovered on the site of a new housing development in a village near Scarborough.
---
IHBC's newest Context: Tackling 'Urban Design'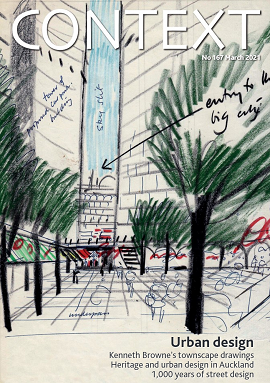 The latest issue (no.167) of the IHBC's membership journal Context is now out, boasting a tight focus on Urban Design, with a distinctly international take.
---
Europa Nostra announce Europe's 7 Most Endangered Heritage sites 2021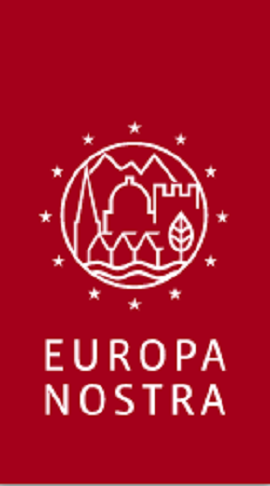 Europa Nostra has announced the list together with its partner, the European Investment Bank Institute.
---
Virtual Bradford will 'clone' the city to create navigable online world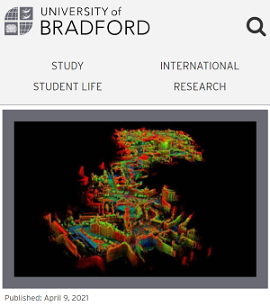 Work is underway on an ambitious project to virtually 'clone' Bradford city centre, as a 'Digital twin' will open the door to a 3D world with virtually endless possibilities.
---
Canal River Trust secures funding to create waterway roles for young people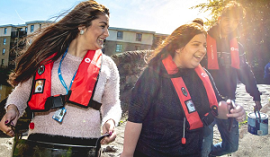 The support will create dozens of opportunities in heritage repair and construction and waterways management, funded by the Department for Work and Pensions.
---
2021 Building Conservation Directory published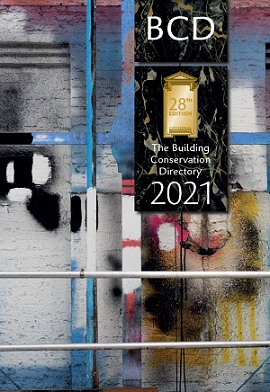 The 2021 edition of the Building Conservation Directory, also available online, has been published. Find skilled trades specialising in work to historic and traditional buildings.
---
BT dials up 'Adopt a Kiosk' scheme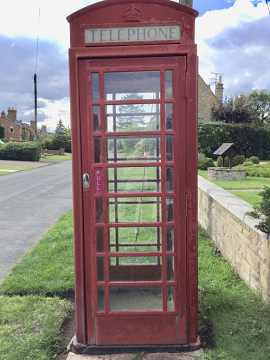 BT has revealed that almost 4,000 of its iconic red phone boxes across the UK are available for local communities to adopt for just £1.
---
Watch IHBC's webinar on 'Retrofit of Traditional Buildings'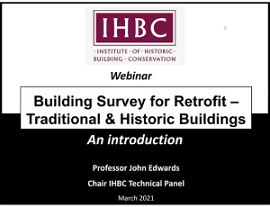 On 26 March the IHBC, led by Prof. John Edwards, hosted a free one-hour CPD webinar 'Introduction to Building Survey for Retrofit' for sector professionals.