Gas holder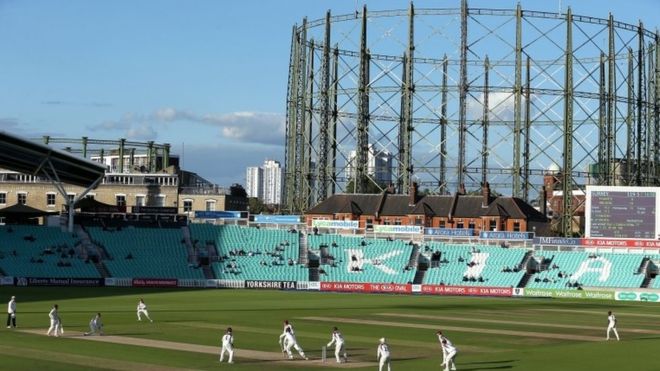 Gas holders are typically Victorian-era containers used in urban areas to store large volumes of gas, usually from nearby gasworks. Natural, or town, gas would be stored near atmospheric pressure at ambient temperatures. The container would be moveable and rise and fall with the quantity of stored gas.
Now predominantly unused, with many having, or planning to be, dismantled, they have been referred to as the 'sentinels of the Industrial age', with their iron lattice frames becoming an iconic symbol of Victorian Britain. One of the most famous gas holders overlooks the Oval cricket ground in South London (see image above).
Gas holders are also referred to as gasometers. This was a term coined by William Murdoch, the inventor of gas lighting, although it caused consternation among some of his peers who complained that a gas holder was a container and not a meter. However, the name fell into general use as the structures spread across the country during the 19th century.
The telescopic gas holder was invented in 1824, with the first example built in Leeds, allowing for much more storage. This early type of gas holder consisted of a number of vessels situated one inside the other. When the inner vessel was fully extended, the next outer vessel would rise.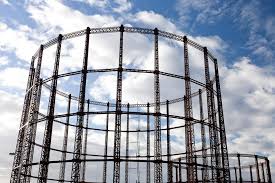 In 1890, William Gadd invented the spirally-guided gas holder which used spiral rails instead of external columns or guide frames.
Gas holders became permanent fixtures across the country by the early-20th century, capable of storing up to 2 million cubic feet of gas – enough to supply 2,400 homes.
However, development in gas pipe technology and the discovery of natural gas in the North Sea in 1965, led to a decline in reliance on gas holders. Instead of town gas being used, the gas from the North Sea was piped under high pressure. The role of gas holders became one of providing extra capacity when needed by the gas network, although as the pipelines became more and more effective, this role also soon dwindled.
By the 1990s, most local gas networks were able to function at full capacity without using gas holders, leading to a decision in 1999 to start demolishing them. National Grid, who own most of the gas holders, continue to oversee dismantling in order to sell off the now-valuable land upon which they sat.
The dismantling process is complicated. One crane is used to lift a worker who uses a plasma cutter to sever sections of the iron girders, while a second crane holds the sections and lowers them once they have been sheared off.
Northern Gas Networks have trialed 'sludge solidification', a process in which the solids that have accumulated at the bottom of the holding tank are buried with the base itself. The idea is that this is a safer and more cost-effective method than removal by tanker, and also helps prevent soil contamination.
There is hope for some of the remaining gas holders though, as there are continued protests from local communities when plans are made to dismantle them. Various architectural firms have sought to incorporate the structures into their designs. For example, Gasholder No. 8 has been converted into a park with a circular lawn and polished steel pavilion as part of the redevelopment of King's Cross.
[edit]
Find out more
IHBC NewsBlog
IHBC's 2019 'Yearbook' Now Released "Extending the Reach of the IHBC"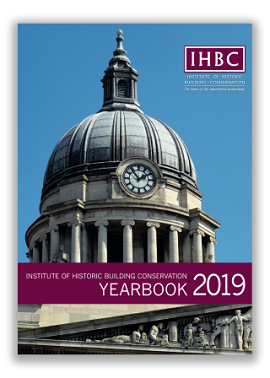 The IHBC's Yearbook for 2019 includes regular IHBC reviews, updates and listings, from IHBC's HESPR listing to our Recognised Conservation Courses and member directory.
---
IHBC 2019 Marsh Awards now out: at the IHBC's 2019 School, Nottingham 4 – 6 July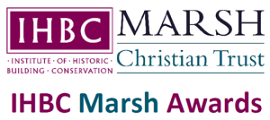 The judges are delighted to confer the 2019 IHBC Marsh Awards for Successful Learning in Heritage Skills and Community Contribution (Retired Member).
---
Rail stations in line for £300 million funding boost to improve disabled access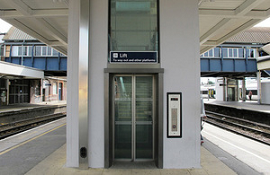 Disabled rail passengers across Britain will benefit from better access at stations and newly accessible stations will open up routes across the country.
---
A historical take on the future of Notre Dame, from IHBC's former Membership Secretary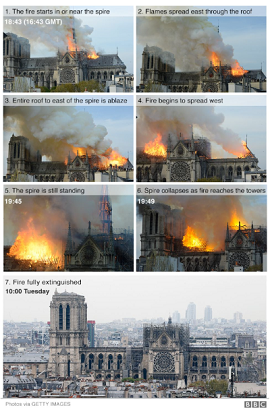 The IHBC asked former Membership Secretary Paul Butler for a take on some critical and historical issues around the modern response to Notre Dame.
---
CPRE's State of Brownfield 2019 report: Enough land for more than 1M homes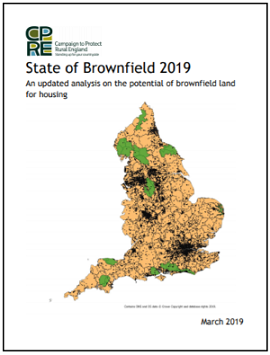 CPRE shows there is enough suitable brownfield land available in England for more than 1 million homes across over 18,000 sites and over 26,000 hectares.
---
BBC on 'The grief that comes from lost buildings'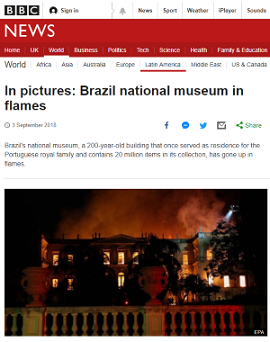 BBC News has reported on how, across the world, destruction of cultural attractions causes a specific sort of communal grief.
---
Enter the Brick Awards 2019: Closing 31 May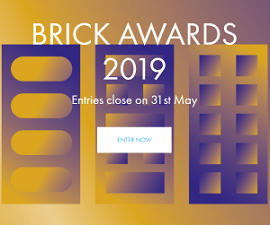 The Brick Development Association (BDA) has highlighted the opportunity to compete at the industry's highest level and be recognised by top-tier trade and national press.
---
STBA-SPAB Conference – 11 June 2019, London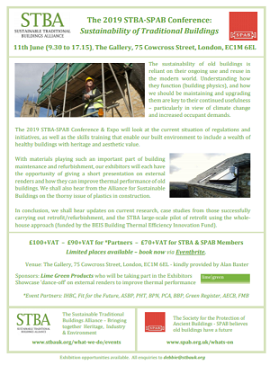 The 2019 STBA-SPAB Conference & Expo will look at the current situation of regulations and initiatives, as well as the skills training that enable our built environment to include a wealth of healthy buildings with heritage and aesthetic value.
---
Historic buildings on fire – Fisons Victorian factory near Ipswich destroyed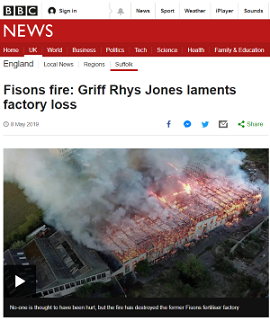 The former Fisons warehouse in Bramford, near Ipswich, was the victim on another fire affecting our heritage. Listed Grade II and dating back to 1858 the building was destroyed by a fire thought to be arson.
---
Highways England pours £4 million into canal restoration scheme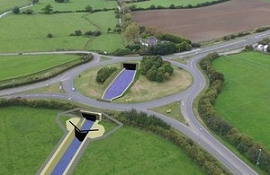 A mile-long stretch of canal in Gloucestershire that disappeared more than half a century ago is closer to being restored, thanks to £4 million of funding from Highways England.
---
Westminster: Legislative plans for Olympics-style body to oversee restoration works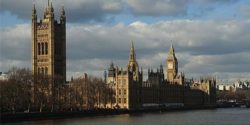 MPs vote on proposals for Houses of Parliament refurbishment, as the restoration and renewal of the Palace of Westminster reaches a major milestone.
---
Ever wondered 'How Venice Works', with 124 Islands, 183 Canals & 438 Bridges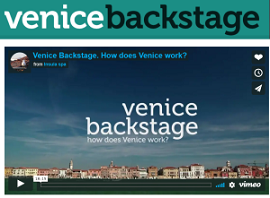 Open Culture has featured the Venice Backstage exploration of Venice and how, when the tourists leave the city, 60,000 year-round residents stay behind.
---
---