Gas holder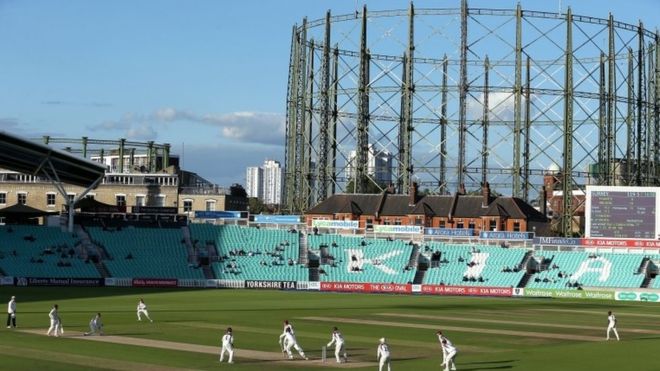 Gas holders are typically Victorian-era containers used in urban areas to store large volumes of gas, usually from nearby gasworks. Natural, or town, gas would be stored near atmospheric pressure at ambient temperatures. The container would be moveable and rise and fall with the quantity of stored gas.
Now predominantly unused, with many having, or planning to be, dismantled, they have been referred to as the 'sentinels of the Industrial age', with their iron lattice frames becoming an iconic symbol of Victorian Britain. One of the most famous gas holders overlooks the Oval cricket ground in South London (see image above).
Gas holders are also referred to as gasometers. This was a term coined by William Murdoch, the inventor of gas lighting, although it caused consternation among some of his peers who complained that a gas holder was a container and not a meter. However, the name fell into general use as the structures spread across the country during the 19th century.
The telescopic gas holder was invented in 1824, with the first example built in Leeds, allowing for much more storage. This early type of gas holder consisted of a number of vessels situated one inside the other. When the inner vessel was fully extended, the next outer vessel would rise.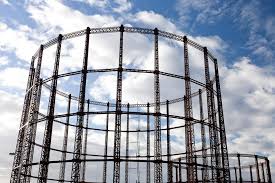 In 1890, William Gadd invented the spirally-guided gas holder which used spiral rails instead of external columns or guide frames.
Gas holders became permanent fixtures across the country by the early-20th century, capable of storing up to 2 million cubic feet of gas – enough to supply 2,400 homes.
However, development in gas pipe technology and the discovery of natural gas in the North Sea in 1965, led to a decline in reliance on gas holders. Instead of town gas being used, the gas from the North Sea was piped under high pressure. The role of gas holders became one of providing extra capacity when needed by the gas network, although as the pipelines became more and more effective, this role also soon dwindled.
By the 1990s, most local gas networks were able to function at full capacity without using gas holders, leading to a decision in 1999 to start demolishing them. National Grid, who own most of the gas holders, continue to oversee dismantling in order to sell off the now-valuable land upon which they sat.
The dismantling process is complicated. One crane is used to lift a worker who uses a plasma cutter to sever sections of the iron girders, while a second crane holds the sections and lowers them once they have been sheared off.
Northern Gas Networks have trialed 'sludge solidification', a process in which the solids that have accumulated at the bottom of the holding tank are buried with the base itself. The idea is that this is a safer and more cost-effective method than removal by tanker, and also helps prevent soil contamination.
There is hope for some of the remaining gas holders though, as there are continued protests from local communities when plans are made to dismantle them. Various architectural firms have sought to incorporate the structures into their designs. For example, Gasholder No. 8 has been converted into a park with a circular lawn and polished steel pavilion as part of the redevelopment of King's Cross.
IHBC NewsBlog
Canal River Trust secures funding to create waterway roles for young people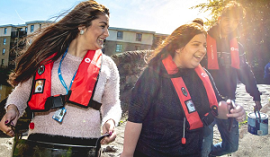 The support will create dozens of opportunities in heritage repair and construction and waterways management, funded by the Department for Work and Pensions.
---
2021 Building Conservation Directory published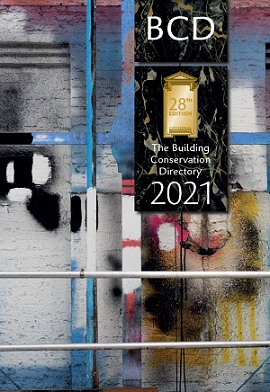 The 2021 edition of the Building Conservation Directory, also available online, has been published. Find skilled trades specialising in work to historic and traditional buildings.
---
BT dials up 'Adopt a Kiosk' scheme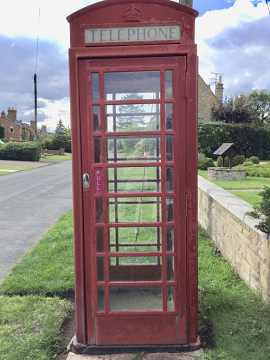 BT has revealed that almost 4,000 of its iconic red phone boxes across the UK are available for local communities to adopt for just £1.
---
Watch IHBC's webinar on 'Retrofit of Traditional Buildings'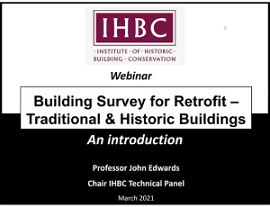 On 26 March the IHBC, led by Prof. John Edwards, hosted a free one-hour CPD webinar 'Introduction to Building Survey for Retrofit' for sector professionals.
---
Has the world left Europe behind?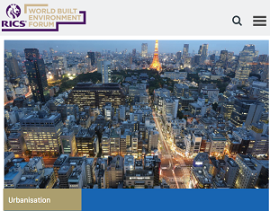 Greg Clark, writing an opinion piece for RICS, explores how good governance in cities pays dividends.
---
AHF on 'Transforming Places through Heritage'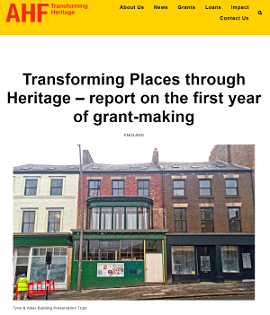 The Architectural Heritage Fund has issued a report on the first year of its 'Transforming Places Through Heritage' grants programme, funded by DCMS.
---
'Star Cities', Marvels of Renaissance Engineering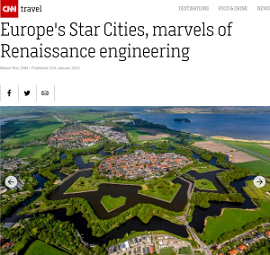 Europe's star cities are scattered all over Europe but their perfect geometrical beauty can only be fully admired when seen from above.
---
COTAC Releases Insight 1 series – The Need to Appreciate the Built Heritage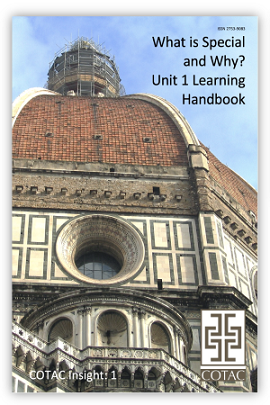 The freely available Insight 1 series targets a wide range of cohorts who wish to gain an appreciation of practical heritage conservation.
---
Palace of Westminster 'deteriorating faster than it can be fixed'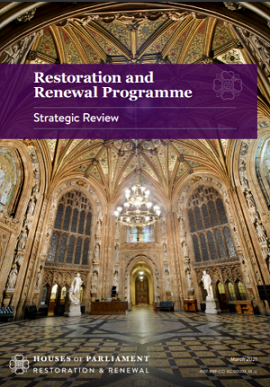 The restoration and renewal of the Palace of Westminster is of 'paramount importance' according to the recent strategic review.
---
Find Webinars and other Events pertaining to Heritage Conservation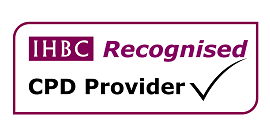 The IHBC's monthly CPD Circular showcases upcoming Events, Awards, Placements, Bursaries & Scholarships, Calls for Papers and more from across the UK and beyond.