Gas holder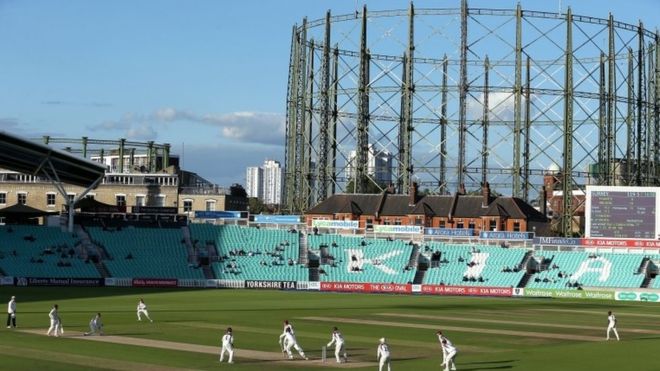 Gas holders are typically Victorian-era containers used in urban areas to store large volumes of gas, usually from nearby gasworks. Natural, or town, gas would be stored near atmospheric pressure at ambient temperatures. The container would be moveable and rise and fall with the quantity of stored gas.
Now predominantly unused, with many having, or planning to be, dismantled, they have been referred to as the 'sentinels of the Industrial age', with their iron lattice frames becoming an iconic symbol of Victorian Britain. One of the most famous gas holders overlooks the Oval cricket ground in South London (see image above).
Gas holders are also referred to as gasometers. This was a term coined by William Murdoch, the inventor of gas lighting, although it caused consternation among some of his peers who complained that a gas holder was a container and not a meter. However, the name fell into general use as the structures spread across the country during the 19th century.
The telescopic gas holder was invented in 1824, with the first example built in Leeds, allowing for much more storage. This early type of gas holder consisted of a number of vessels situated one inside the other. When the inner vessel was fully extended, the next outer vessel would rise.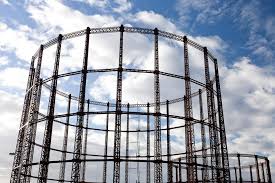 In 1890, William Gadd invented the spirally-guided gas holder which used spiral rails instead of external columns or guide frames.
Gas holders became permanent fixtures across the country by the early-20th century, capable of storing up to 2 million cubic feet of gas – enough to supply 2,400 homes.
However, development in gas pipe technology and the discovery of natural gas in the North Sea in 1965, led to a decline in reliance on gas holders. Instead of town gas being used, the gas from the North Sea was piped under high pressure. The role of gas holders became one of providing extra capacity when needed by the gas network, although as the pipelines became more and more effective, this role also soon dwindled.
By the 1990s, most local gas networks were able to function at full capacity without using gas holders, leading to a decision in 1999 to start demolishing them. National Grid, who own most of the gas holders, continue to oversee dismantling in order to sell off the now-valuable land upon which they sat.
The dismantling process is complicated. One crane is used to lift a worker who uses a plasma cutter to sever sections of the iron girders, while a second crane holds the sections and lowers them once they have been sheared off.
Northern Gas Networks have trialed 'sludge solidification', a process in which the solids that have accumulated at the bottom of the holding tank are buried with the base itself. The idea is that this is a safer and more cost-effective method than removal by tanker, and also helps prevent soil contamination.
There is hope for some of the remaining gas holders though, as there are continued protests from local communities when plans are made to dismantle them. Various architectural firms have sought to incorporate the structures into their designs. For example, Gasholder No. 8 has been converted into a park with a circular lawn and polished steel pavilion as part of the redevelopment of King's Cross.
[edit]
Find out more
IHBC NewsBlog
Red Tape is Strangling our High Streets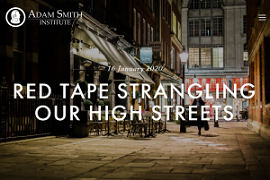 A new paper from the Adam Smith Institute argues that the problem with the High Street has been totally misunderstood, saying that we need to reform restrictive planning rules and reject a policy of managed decline to reinvigorate our town centres.
---
Calculating the full cost of energy used by buildings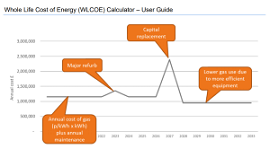 The Whole Life Cost of Energy (WLCoE) calculator – issued by government in BETA form – is intended to help building owners and operators to understand the full financial cost of the energy their buildings use, and welcomes feedback
---
England's heritage worth £31Bn: New Historic England report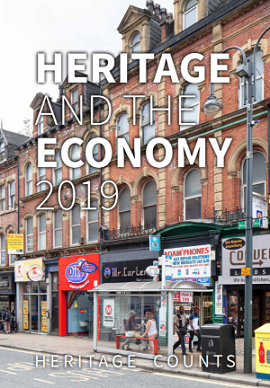 New research published by Historic England (HE) shows the value of heritage to England's economy as it contributes to economic prosperity and growth through jobs in the heritage and construction sectors and from tourism.
---
Part of Roman wall in Chester Collapses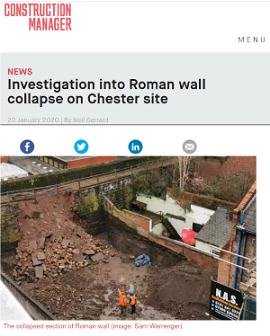 Investigations have begun into what caused part of Chester's Roman city wall to collapse during construction work.
---
Audit on new housing in England: Design overwhelmingly 'mediocre' or 'poor'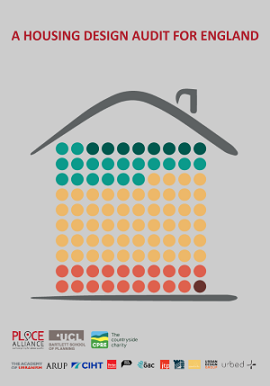 Though conservation professionals' skills in understanding, defining and explaining local character and architecture can help inform new residential design.
---
Historic England's '21 Fascinating Places Listed in 2019'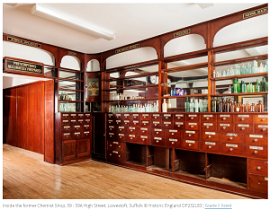 Over 500 historic places have been added to the National Heritage List for England (NHLE) in 2019 and Historic England (HE) has showcased 21 highlights.
---
UK's iconic first red public telephone box upgraded to GII*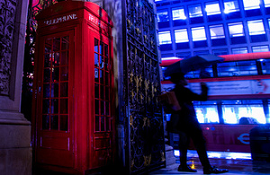 The K2 prototype telephone box situated outside the Royal Academy in London – built as part of the 1924 competition that gave rise to the iconic design and first listed at Grade II in 1986 – has had its listing upgraded to Grade II*.
---
Historic England publishes guidance on BIM for Heritage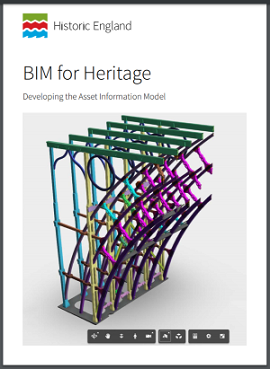 The second in a series focusses on developing the Asset Information Model (AIM).
---
High Streets Face a Bleak Future Without Rethinking Regeneration Strategies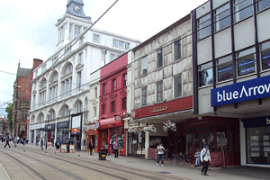 Reflecting issues that will be encountered across the IHBC's June 2020 Brighton School, think tank Centre for Cities argues for High Street success.
---
Take a look inside the first flat in the iconic Battersea Power Station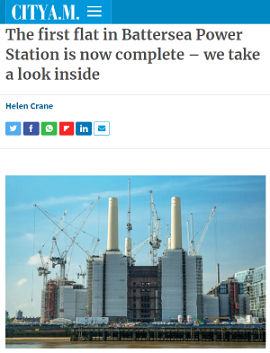 City A.M took a tour of the first apartment to be completed within the original grade II*-listed power station with designer Tim Boyd of Michaelis Boyd – which also designed the interiors for Soho House and the Groucho Club – and Battersea Power Station's UK sales director Georgia Siri.
---
Retrofit scheme named World Building of the Year at WAF 2019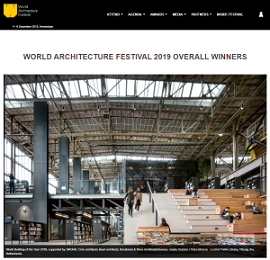 A conversion of a locomotive hangar into a public library is the first retrofit to win the top prize at the World Architecture Festival (WAF).
---
Historic England Updates Technical Conservation Guidance and Research Doc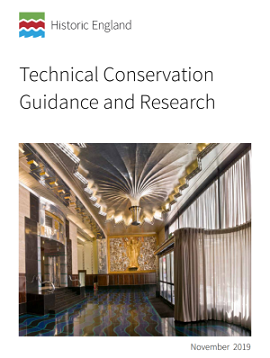 New guidance and research includes: Lightning Protection, Church Roof Replacement using Terne-coated SS, the conservation of Fibrous Plaster, and more.
---