Cellular raft foundation
Foundations provide support for structures, transferring their load to layers of soil or rock that have sufficient bearing capacity and suitable settlement characteristics to support them.
Very broadly, foundations can be categorised as shallow foundations or deep foundations:
Raft foundations are a type of shallow foundation. They are typically formed by reinforced concrete slabs that cover a wide area, often the entire footprint of a building. They spread the load imposed by a number of columns, walls, and so on, over a large area, and can be considered to 'float' on the ground in a similar way to a raft floating on water. Also known as mat foundations, they are often used for lightly-loaded buildings on weak or expansive soils such as clays or peat.
A cellular raft foundation consists of two slabs with two-way interlocking ground beams. The upper (suspended) slab and the lower (ground-bearing) slab are usually incorporated within the beams to form I-sections, with voids between them.
Cellular raft foundations are very rigid, making them suitable for heavy loads or loose soil that can be subject to uneven settlement. Where ground heave is likely to be a problem, cellular raft foundations may be installed to reduce the upward force of heave from transmitting to the structure above.
They are commonly found on sites that have been used for heavy mining activity or in poor ground where large bending moments need to be resisted. While often being an economic solution for such situations, they are one of the most expensive foundation types.
Bearing capacity can often be increased by the removal of overburden (waste or spoil), which is the material that lies above an area to be developed.
The required depth of the raft, in the case of overburden removal, may be influenced more by the amount of excavation required to achieve an adequate load reduction than by the resistance of the cellular raft to the bending moment. However, if the raft is required to be resistance to seismic loads of mining subsidence, then the depth of the raft can be influenced more by the likely bending moments that will be induced.
[edit]
Find out more
IHBC NewsBlog
Drone Surveying a London Landmark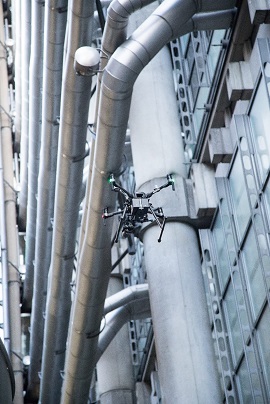 Uninhabited Aerial Vehicles (UAVs) have been used to undertake a survey of the Lloyd's building's external façade in the heart of the City of London.
---
Green Party calls for no VAT on refurbishment in new Parliamentary petition
The petition calls on the government to remove VAT on refurbishment projects and raise VAT on non-Passivhaus new-build construction to 20 per cent. Retrofitting is carbon-efficient but the current VAT regime privileges new build over refurbishment.
---
Conservation Professionals Concerned about Future Planning Policy

Directors of the IHBC and the Victorian Society are among those whose opinions are featured in the RICS in-house publication Modus as it explores heritage impacts in England's planning proposals.
---
Learn all about the Professions in Building Conservation at upcoming Conference

Glasgow City Heritage Trust (GCHT) 3-day online conference aimed at anyone working, or interested in working, within the building and heritage sectors.
---
New use for abandoned oil rigs: Offshore reefs!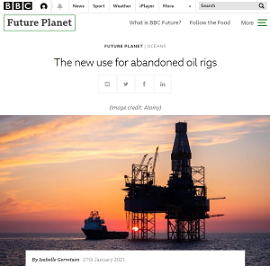 One way in which these old rigs can be remarkably useful is that the subsurface rig can provide the ideal skeleton for coral reefs, allowing the remarkable ecosystems beneath the waves come into their own.
---
Birnbeck Pier, in Weston-super-Mare, to undergo Restoration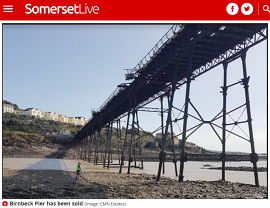 A new company – Birnbeck Holdings Limited – has now been set up by CNM Estates which has purchased Birnbeck Island and the historic pier.
---
Ecclesiastical Heritage Risk Barometer 2020 Published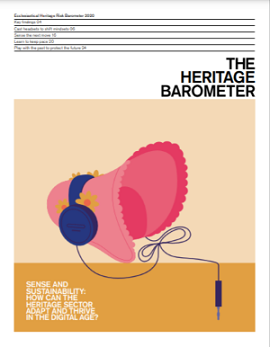 The publication offers research to help answer the question: 'How can the heritage sector adapt and thrive in the digital age'?
---
Victorian Bath House dug up from under a Manchester Car Park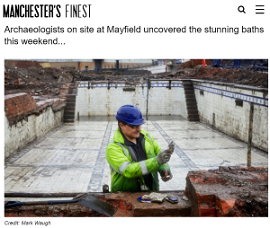 A stunning Victorian Bath House has been uncovered during works on creating the city's first public park in over 100 years.
---
APPG on 'Conservation, Places and People' Opens first Parliamentary Inquiry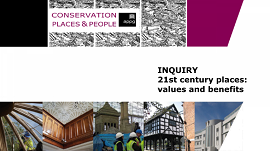 The Inquiry is into '21st Century Places – Values & Benefits'
---
Historic Photographer of the Year 2020 Winners Announced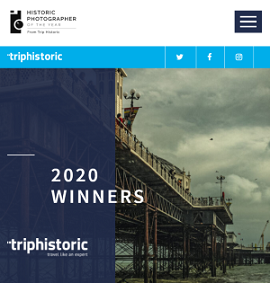 The awards showcase the very best historic places and cultural sites from across the globe.