Approved inspector
The building regulations require that a project's compliance is independently verified. Historically, this verification could only be given by local authorities, however, it can now also be provided by a privately-appointed approved inspector.
Approved inspectors can be individuals or organisations. They must be registered with the Construction Industry Council Approved Inspectors Register (CICAIR) which provides a list of approved inspectors . Approved inspectors must themselves be re-approved every five years, and must have insurance from a scheme approved by the Secretary of State, which includes mandatory run-off cover.
A set of building control performance standards have been prepared by the Building Control Performance Standards Advisory Group (BCPSAG) to help ensure competition between local authorities and approved inspectors does not drive down standards and to encourage the consistent application of building control functions.
If the client decides to appoint an approved inspector, they and the approved inspector must jointly notify the local authority of the intended building project by submitting an 'initial notice'. The local authority will then place responsibility for building regulations verification on the approved inspector.
This might require the approved inspector to:
It is important to ensure that a final certificate is obtained as evidence that the works have been approved and that, as far as it is practical to determine, the works comply with the regulations.
NB: The term 'final certificate' can be confusing as it is also used to refer to completion of the works in the construction contract. See Building regulations completion certificate for more information about building regulations final certificates. Under changes to the building regulations made in December 2012, completion certificates must be given, they do not need to be requested.
If the approved inspector does not believe the works comply with the building regulations they will not issue a certificate. If disagreement arises between the client and the approved inspector, which cannot be resolved, they may cancel the initial notice, and responsibility for verifying compliance with with building regulations is then likely to revert to the local authority.
The Building Act also allows individuals and organisations that are considered sufficiently competent, to join a competent persons scheme, and then to self-certify that their work has been carried out in compliance with the building regulations and to issue a certificate to the client. Their ability to self-certify is limited to those areas of the works in which they are considered sufficiently competent.
NB: From 31 March 2014, the Department for Communities and Local Government (DCLG) and Welsh Government Ministers have transferred responsibility for approving Approved Inspectors to CICAIR Limited, a subsidiary of the Construction Industry Council (ref. CIC, CIC launches CICAIR Limited, 27 March 2014).
For further information, see the CICAIR website.
In 2019, LABC launched of a BSc (Hons) degree in Public Service Building Control Surveying at Wolverhampton University.
In 2019, following the Grenfell fire, a court case considered whether approved inspectors owe a duty of care under the Defective Premises Act. The court of appeal found that section one of the Defective Premises Act does not apply to approved inspectors, it only applies to those who positively contribute to the creation of a dwelling. Ref http://www.constructionmanagermagazine.com/legal/approved-inspectors-duty-care-herons-court-v-nhbc/
[edit]
External references
IHBC NewsBlog
How Project Managers for Town Centre Developments can Balance Risk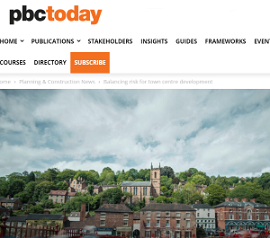 Jacqueline Hughes, senior risk analyst at Equib, in pbctoday discusses how project managers for town centre developments can get their risk management strategies right.
---
Red Tape is Strangling our High Streets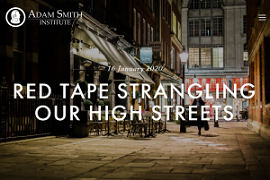 A new paper from the Adam Smith Institute argues that the problem with the High Street has been totally misunderstood, saying that we need to reform restrictive planning rules and reject a policy of managed decline to reinvigorate our town centres.
---
Calculating the full cost of energy used by buildings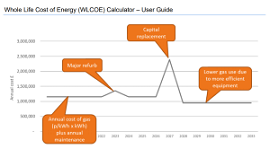 The Whole Life Cost of Energy (WLCoE) calculator – issued by government in BETA form – is intended to help building owners and operators to understand the full financial cost of the energy their buildings use, and welcomes feedback
---
England's heritage worth £31Bn: New Historic England report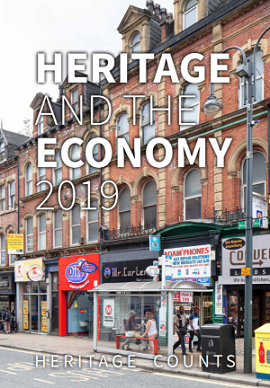 New research published by Historic England (HE) shows the value of heritage to England's economy as it contributes to economic prosperity and growth through jobs in the heritage and construction sectors and from tourism.
---
Part of Roman wall in Chester Collapses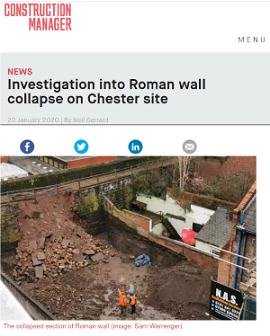 Investigations have begun into what caused part of Chester's Roman city wall to collapse during construction work.
---
Audit on new housing in England: Design overwhelmingly 'mediocre' or 'poor'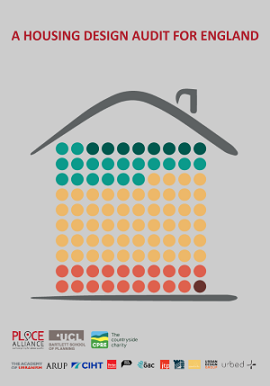 Though conservation professionals' skills in understanding, defining and explaining local character and architecture can help inform new residential design.
---
Historic England's '21 Fascinating Places Listed in 2019'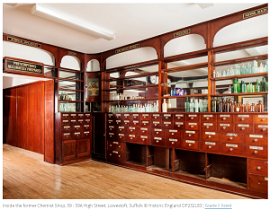 Over 500 historic places have been added to the National Heritage List for England (NHLE) in 2019 and Historic England (HE) has showcased 21 highlights.
---
UK's iconic first red public telephone box upgraded to GII*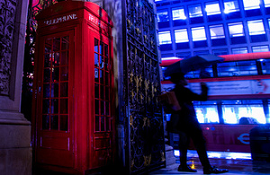 The K2 prototype telephone box situated outside the Royal Academy in London – built as part of the 1924 competition that gave rise to the iconic design and first listed at Grade II in 1986 – has had its listing upgraded to Grade II*.
---
Historic England publishes guidance on BIM for Heritage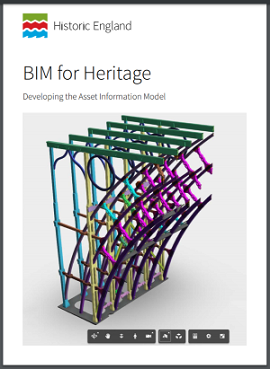 The second in a series focusses on developing the Asset Information Model (AIM).
---
High Streets Face a Bleak Future Without Rethinking Regeneration Strategies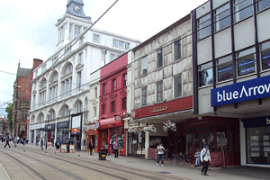 Reflecting issues that will be encountered across the IHBC's June 2020 Brighton School, think tank Centre for Cities argues for High Street success.
---
Take a look inside the first flat in the iconic Battersea Power Station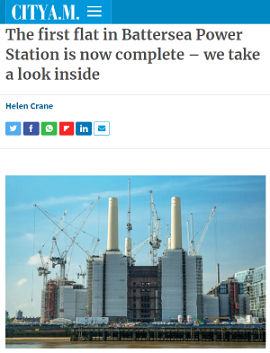 City A.M took a tour of the first apartment to be completed within the original grade II*-listed power station with designer Tim Boyd of Michaelis Boyd – which also designed the interiors for Soho House and the Groucho Club – and Battersea Power Station's UK sales director Georgia Siri.
---
Retrofit scheme named World Building of the Year at WAF 2019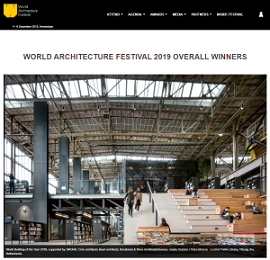 A conversion of a locomotive hangar into a public library is the first retrofit to win the top prize at the World Architecture Festival (WAF).
---