A Life of Industry: the photography of John R Hume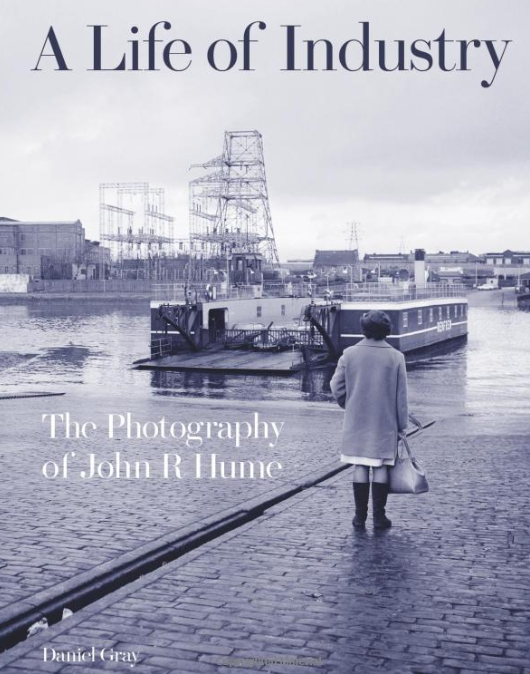 A Life of Industry: the photography of John R Hume, by Daniel Gray, Historic Environment Scotland Enterprise, 2021, 176 pages, 250 illustrations, hardback.
---
'There was a real purpose and character to the town, defined to a large extent by the character of industry, and the character of the industry also determined the character of the people.'
The industries of modern Scotland and something of their very essence are captured in this semi-biographical overview of John Hume's incomparable photographic record. Hume is Scotland's foremost expert on industrial heritage and the pun in the title is correct – the images are the product of dedicated application informed by a knowledgeable and perceptive eye, over more than half a century. What further distinguishes this book as more than a black-and-white record of Scotland's industrial legacy, beyond the personal journey the photographs reveal, is the frequent inclusion of individuals going about their business, the vehicles accompanying the choice moments captured, the decades of his work. In collation through the themed chapters, the images provide a rich and vibrant insight of a nation's industrial heritage, depicting its diversity, impact, evolution and decline.
How and perhaps more important why Hume became 'Scotland's leading industrial heritage expert' is set out in the introduction, the chapter that explains 'How Glasgow made John'. His visual curiosity, combined with his knowledge of science and technology, fuelled his creation of Strathclyde University's first extramural industrial archaeology course from 1964. Before long he was a senior lecturer and 'industrial archaeology' was born as a credible academic subject. In the achievement of this significant step, Hume generously acknowledges his compatriots, notably Michael S Moss, with whom after joint explorations and archival research he co-authored two seminal texts.
Mostly dating to the 1960s and 1970s, the revealing photographs not only catalogue the decline of key industries but also show the powerful mark they made on their surrounding landscapes and communities. Be it the poster-like pages of industrial chimneys from across Scotland (their absence redefining the skylines) or the photographic medleys of eye-catching billboards and shopfronts (colourful adverts and accessible supply), these pages leave you in no doubt of the scale, contribution and human influence of this legacy.
The structure of the book is pleasing, balancing captioned images and informative text. Four illustrated chapters lead the reader thematically through Scotland's industrial empire, from Bricks and Threads, the Giants and Urban Life. Each has both an introductory preface and an account of how Hume came to work with the subject matter, and the reactions to what he found. An artistic mother and family roots in both railway and maritime heritage, we learn, perhaps explain much of his early leanings and his lifelong passions.
The fifth chapter, 'Coming Future', builds on its predecessors and sets out just something of the wider contribution Hume's knowledge has made. This goes far beyond the enormous value of his photographic record as so many of the sites met their demise, and concerns his considerable success in safe-keeping and preserving much of this heritage, set out here with a modesty characteristic of the man. As chief inspector scheduling and leading designations at Historic Scotland, thereafter as chairman of the Royal Commission on the Ancient and Historical Monuments of Scotland, and through outstanding advice given across the sector, Hume exercised his professional passion to great effect.
Future generations may still appreciate much of what shaped their world, and gave Scotland's character a particular edge. The book's only colour images here give some examples of the assets secured. And, fittingly, Gray's preface to this chapter paints its reality in powerful words, providing a poignant ballad to the changing times.
---
This article originally appeared as 'A ballad to changing times' in the Institute of Historic Building Conservation's (IHBC's) Context 174, published in December 2022. It was written by Deborah Mays, head of listing at Historic England, who previously worked for 25 years at Historic Scotland, latterly as director.
--Institute of Historic Building Conservation
IHBC NewsBlog
Part of historic Old Courthouse in Cockermouth collapses into river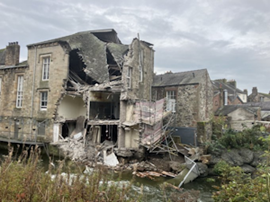 A section has fallen away and landed in the River Cocker below, including the back walls over three floors, sections of flooring and parts of the roof.
---
Scaffolding removed from Salisbury Cathedral after 37 years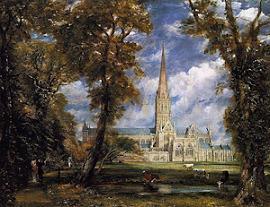 Starting with a survey in 1986, the 'topping out' ceremony took place 7 Sep 2023.
---
Demolition of Kirkcaldy's Category B former Kitty's nightclub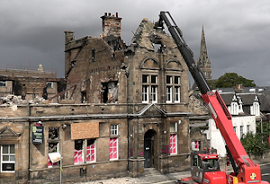 Following a fire, engineers confirmed that the building faced complete demolition.
---
Irreplaceable Welsh castle saved from collapse thanks to £2.2m grant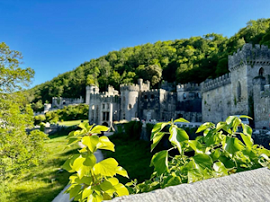 Wales' Gwrych Castle has a funding lifeline from the National Heritage Memorial Fund (NHMF) as part of its Covid-19 Response Fund
---
New interactive models of the 'Dinosaurs' sculptures in Crystal Palace Park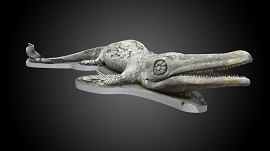 Interactive 3D models have been created of the 29 surviving 'dinosaurs' in Palace Park, South London.
---
How was it built – the Iconic Forth Bridge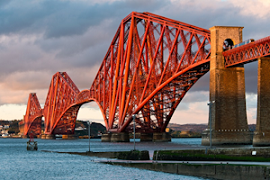 The Forth Bridge is one of the engineering wonders of the world. From the Engine Shed HES, find out more about how this incredible structure was built and what the conservation challenges are today.
---
Stirling's Christie Clock Tower demolition 'over safety' sparks Council investigation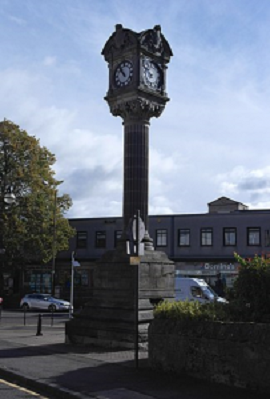 A clock tower which stood in Stirling for 117 years has been controversially and dramatically demolished by the local council over safety fears
---
The Natural Stone Source Book 2023-24 Specifiers Guide published

This guide is designed to be both inspirational and educational, providing the information and creative stimulation needed for successful completion of a natural stone project.
---
Context C176 published - World Heritage Sites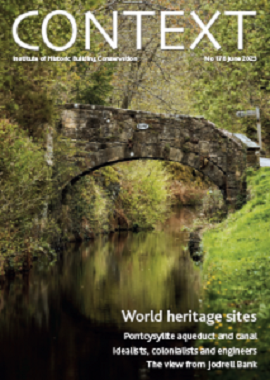 The issue explores the diverse facets of conservation of World Heritage Sites from across our globe.
---
Historic Environment Scotland unveils plans for new Archive House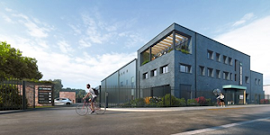 The innovative project will be an exemplar of reuse and retrofit of an existing building.