IHBC joins Civic Voice in celebrating 50 years of Conservation Areas
This article was created by The Institute of Historic Building Conservation (IHBC). It was originally appeared in the IHBC NewsBlogs
See also: The history of conservation areas.
---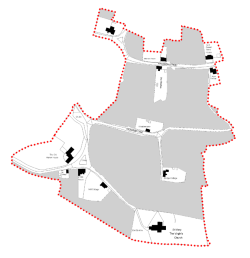 The IHBC has welcomed Civic Voice's initiative to engage the widest public interest in the 2017 celebrations of the 50th anniversary of the 1967 Civic Amenities Act and its inauguration of Conservation Areas, with the IHBC already proposing a celebratory issue of its membership journal Context in addition to supporting other partnering initiatives.
IHBC Vice Chair Kathy Davies said: 'We're delighted so see the Civic Voice take the lead in these celebrations, and we look forward to supporting their initiatives across a range of activities.'
'The work of Civic Voice is fully in line with IHBC's encouragement of communities to engage in managing their own historic environment as a result of better understanding and enjoyment of their surroundings.'
Civic Voice writes:
The concept of conservation areas was introduced in England, Wales and Scotland by the Civic Amenities Act 1967 through a private members bill led by Lord Duncan Sandys. Civic Voice now holds the annual Sandys Lecture in his name.
When conservation areas legislation was introduced there was widespread public concern over the pace of redevelopment in our historic towns and cities. Today there are over 10,000 conservation areas in the UK (approximately 9,300 in England, 500 in Wales, 650 in Scotland and 60 in Northern Ireland) reflecting the popularity of this legislative tool in identifying and protecting our most valued historic places.
Conservation area designation essentially controls the demolition of unlisted buildings over a certain size and works to protect trees, restricts permitted development rights on dwelling houses and tightens regulations on advertising. It also places a statutory duty on local planning authorities to pay special attention to preserving or enhancing the character or appearance of conservation areas while undertaking their planning duties.
In 2017 and with the support of Laura Sandys, the civic movement will be raising awareness of conservation areas and we want you to show your support. Sign up today to join our newsletter which will keep people updated on our activities. Sign up here.
Designating a conservation area should not be seen as an end in itself: we live in a changing world and for the historic environment to survive and continue to be cherished it needs to be positively managed. We want communities across the country to come together and say 'My Conservation Area Matters'. Next year, Civic Day will be held on 17th June 2017 and we will be asking groups across the country to help use Civic Day as a focus to celebrate 50 years of conservation areas. We want the nation to come together to say 'my conservation area matters' and participate in local and national events to recognise how conservation areas have helped keep many of our towns distinctive.
See below some of the ways your civic society could celebrate 50 years of conservation areas for Civic Day.
We look forward to seeing everyone's Civic Day plans for next year. Sign up for more information here.
See: http://www.civicvoice.org.uk/news/the-big-conservation-conversation/
Find out more
External references
IHBC NewsBlog
IHBC offers a a huge thanks to our volunteers and leads at LPOC Show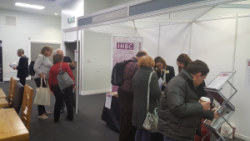 The IHBC CPD partnership with the Listed Property Owners Club has again secured free places for members and an IHBC stand at the show in Olympia on 9-10 February.
---
IHBC welcomes 2019 School speakers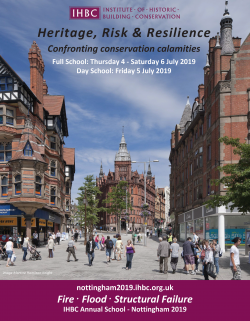 James Innerdale, on sensitive intervention for flood resilience, & Helen Brownlie, on dealing with the after effects of flood particularly in Cockermouth.
---
IHBC members services – checkup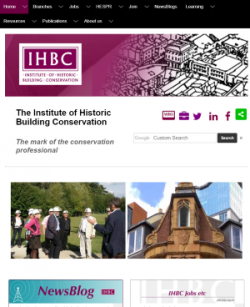 Simple ways to be sure your IHBC NewsBlog email alerts read correctly, and keep up with our latest news, jobs and more!
---
Serious about Heritage careers as an employer or job seeker?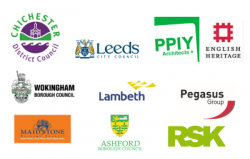 Stay 'in the know' with IHBC's latest 'Jobs etc.' updates for all your conservation needs.
---
RTPI renews call for more resources for planning in light of NAO report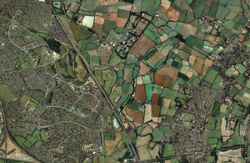 RTPI welcomes the findings of the report, 'Planning for New Homes', which flagged up issues, including the fall in spending and skills shortages in LA's planning departments.
---
IHBC HESPR top pick from £250K+ costed work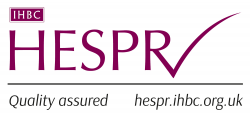 Chartered landscape architect sought for Sydney Gardens, Bath, closing 01/03, value £47k.
---
Historic England Online Debate No 8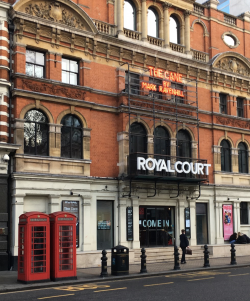 Interim protection for historic buildings before they can be listed with posts including the IHBC's President's 'Confessions of a Conservation Officer'.
---
GII farm demolition results in £20k fine
In a successful prosecution by Chorley Council the judge highlighted the 'public duty to ensure people don't just ignore the listing of buildings'.
---
BPT launches crowdfund call to support challenges poor planning decisions in Bath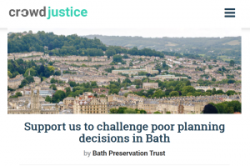 Bath Preservation Trust launches crowdfunding campaign to establish a 'legal fighting fund' to enable it challenge poor or irrational planning decisions in Bath...
---
Planning bodies response to MHCLG PDR consultation
The Consultation Institute has updated on how planning bodies have submitted strong objections to government proposals to further relax permitted development (PD) rights.
---
England - Spending on cultural resources slashed by £400m over 8 years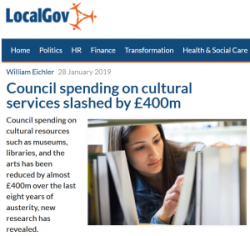 Spending on cultural resources such as museums, libraries, and the arts has been reduced by almost £400m over the last eight years of austerity CCN reveals.
---
UK confirms it will adopt EU standards for construction products post no-deal Brexit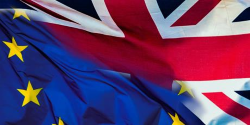 Contractors, architects and product manufacturers can breathe a sigh of relief, apparently, with confirmation that products ok'd in Europe will be ok'd for UK.
---
Strategic framework for heritage science in the UK 2018-2023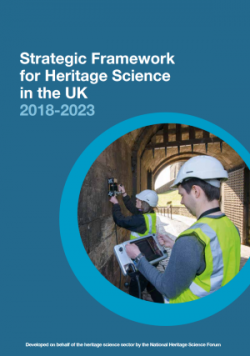 Following a year of consultation and development by the National Heritage Science Forum (NHSF), a new strategic framework was launched at the Tower of London in 2018.
---
BBC on Bauhaus & its centenary year in pictures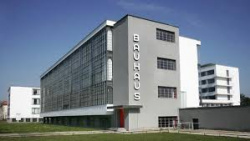 Established in 1919, Germany's Bauhaus art school brought a radical new approach to design and aesthetics helping inform modernist architecture worldwide.
---
Photographic record of the concrete blocks that once protected Britain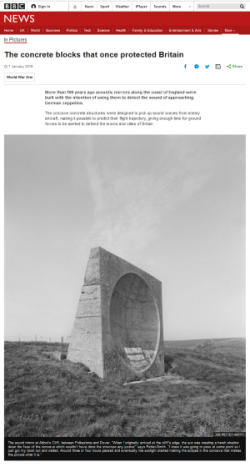 The BBC reports on how more than 100 years ago acoustic mirrors along the coast of England were built to detect the sound of approaching German zeppelins.