IHBC joins Civic Voice in celebrating 50 years of Conservation Areas
This article was created by The Institute of Historic Building Conservation (IHBC). It was originally appeared in the IHBC NewsBlogs
See also: The history of conservation areas.
---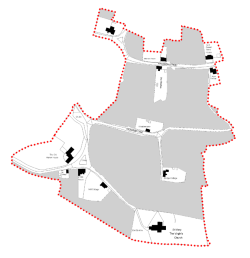 The IHBC has welcomed Civic Voice's initiative to engage the widest public interest in the 2017 celebrations of the 50th anniversary of the 1967 Civic Amenities Act and its inauguration of Conservation Areas, with the IHBC already proposing a celebratory issue of its membership journal Context in addition to supporting other partnering initiatives.
IHBC Vice Chair Kathy Davies said: 'We're delighted so see the Civic Voice take the lead in these celebrations, and we look forward to supporting their initiatives across a range of activities.'
'The work of Civic Voice is fully in line with IHBC's encouragement of communities to engage in managing their own historic environment as a result of better understanding and enjoyment of their surroundings.'
Civic Voice writes:
The concept of conservation areas was introduced in England, Wales and Scotland by the Civic Amenities Act 1967 through a private members bill led by Lord Duncan Sandys. Civic Voice now holds the annual Sandys Lecture in his name.
When conservation areas legislation was introduced there was widespread public concern over the pace of redevelopment in our historic towns and cities. Today there are over 10,000 conservation areas in the UK (approximately 9,300 in England, 500 in Wales, 650 in Scotland and 60 in Northern Ireland) reflecting the popularity of this legislative tool in identifying and protecting our most valued historic places.
Conservation area designation essentially controls the demolition of unlisted buildings over a certain size and works to protect trees, restricts permitted development rights on dwelling houses and tightens regulations on advertising. It also places a statutory duty on local planning authorities to pay special attention to preserving or enhancing the character or appearance of conservation areas while undertaking their planning duties.
In 2017 and with the support of Laura Sandys, the civic movement will be raising awareness of conservation areas and we want you to show your support. Sign up today to join our newsletter which will keep people updated on our activities. Sign up here.
Designating a conservation area should not be seen as an end in itself: we live in a changing world and for the historic environment to survive and continue to be cherished it needs to be positively managed. We want communities across the country to come together and say 'My Conservation Area Matters'. Next year, Civic Day will be held on 17th June 2017 and we will be asking groups across the country to help use Civic Day as a focus to celebrate 50 years of conservation areas. We want the nation to come together to say 'my conservation area matters' and participate in local and national events to recognise how conservation areas have helped keep many of our towns distinctive.
See below some of the ways your civic society could celebrate 50 years of conservation areas for Civic Day.
We look forward to seeing everyone's Civic Day plans for next year. Sign up for more information here.
See: http://www.civicvoice.org.uk/news/the-big-conservation-conversation/
Find out more
External references
IHBC NewsBlog
CIC's Coronavirus Digest review and survey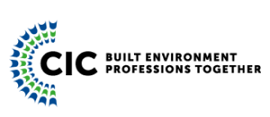 The Construction Industry Council's (CIC's) 'CIC Coronavirus Digest – Issue 8' surveys the latest government advice with updates from the construction industry.
---
COVID-19: Advice and Updates collated from the Heritage Sector
Organisations with conservation links have been collating resources on COVID-19 impacts, including Built Environment Forum Scotland (BEFS), Historic Environment Forum, The Heritage Alliance (THA), and Historic England, on cleaning surfaces.
---
Councils considering 'executive powers' as measures to avoid planning gridlock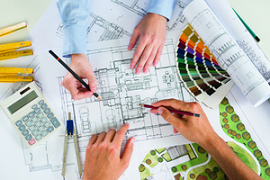 Councils are reported to be considering taking up rarely-used executive powers to keep the planning and development system moving during the coronavirus pandemic.
---
Historic England provides updated flood recovery advice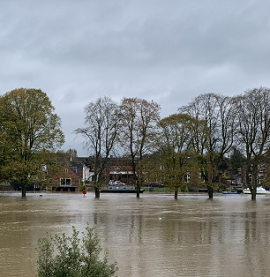 Historic England's 'After a Flood' provides timely advice on how to dry walls properly and avoid further damage to the building fabric.
---
Conservation of Timber Buildings: an example of evolving conservation techniques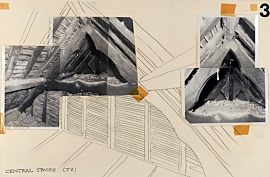 Context Issue 162 offers a peek into an archive of timber conservation history through the records of the practice of FWB and Mary Charles Chartered Architects.
---
Call for VAT rates for Refurbishment to be Reduced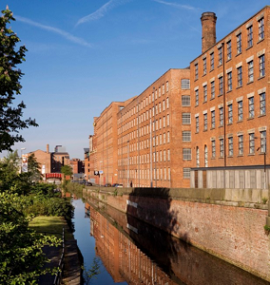 To meet the government's target of being carbon neutral by 2050, we must recycle, reuse and responsibly adapt our existing historic buildings, according to this year's Heritage Counts report, so Historic England and partners are calling for a reduction in VAT rates to incentivise this more sustainable option.
---
Grade II Edwardian swimming baths in Birmingham restored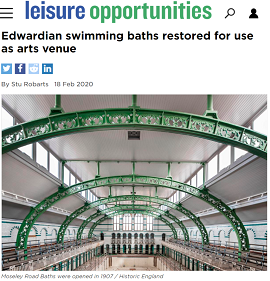 Donald Insall Associates, with the help of Historic England, has completed restoration work of Moseley Road Baths, being converted for use as an arts and culture venue.
---
IHBC Marsh Award Nominations – Closing Date 30 March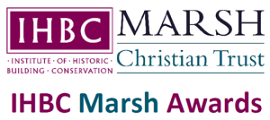 Celebrate your local 'retired members' and 'successful learners' with £500 cash prizes and 2020 Brighton School places!
---
Biodiversity Net Gain through UK Construction Projects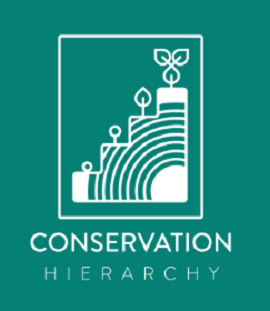 The Conservation Hierarchy is a new framework developed by the University of Oxford to help construction projects achieve Biodiversity Net Gain.
---
How Project Managers for Town Centre Developments can Balance Risk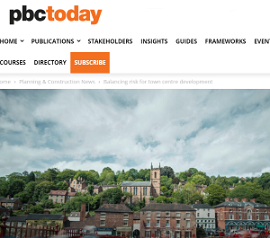 Jacqueline Hughes, senior risk analyst at Equib, in pbctoday discusses how project managers for town centre developments can get their risk management strategies right.
---
Red Tape is Strangling our High Streets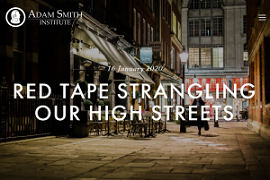 A new paper from the Adam Smith Institute argues that the problem with the High Street has been totally misunderstood, saying that we need to reform restrictive planning rules and reject a policy of managed decline to reinvigorate our town centres.
---
Calculating the full cost of energy used by buildings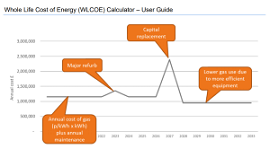 The Whole Life Cost of Energy (WLCoE) calculator – issued by government in BETA form – is intended to help building owners and operators to understand the full financial cost of the energy their buildings use, and welcomes feedback.
---