IHBC joins Civic Voice in celebrating 50 years of Conservation Areas
This article was created by The Institute of Historic Building Conservation (IHBC). It was originally appeared in the IHBC NewsBlogs
See also: The history of conservation areas.
---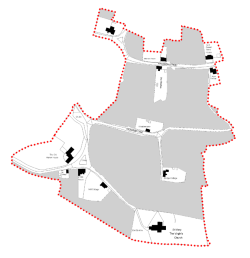 The IHBC has welcomed Civic Voice's initiative to engage the widest public interest in the 2017 celebrations of the 50th anniversary of the 1967 Civic Amenities Act and its inauguration of Conservation Areas, with the IHBC already proposing a celebratory issue of its membership journal Context in addition to supporting other partnering initiatives.
IHBC Vice Chair Kathy Davies said: 'We're delighted so see the Civic Voice take the lead in these celebrations, and we look forward to supporting their initiatives across a range of activities.'
'The work of Civic Voice is fully in line with IHBC's encouragement of communities to engage in managing their own historic environment as a result of better understanding and enjoyment of their surroundings.'
Civic Voice writes:
The concept of conservation areas was introduced in England, Wales and Scotland by the Civic Amenities Act 1967 through a private members bill led by Lord Duncan Sandys. Civic Voice now holds the annual Sandys Lecture in his name.
When conservation areas legislation was introduced there was widespread public concern over the pace of redevelopment in our historic towns and cities. Today there are over 10,000 conservation areas in the UK (approximately 9,300 in England, 500 in Wales, 650 in Scotland and 60 in Northern Ireland) reflecting the popularity of this legislative tool in identifying and protecting our most valued historic places.
Conservation area designation essentially controls the demolition of unlisted buildings over a certain size and works to protect trees, restricts permitted development rights on dwelling houses and tightens regulations on advertising. It also places a statutory duty on local planning authorities to pay special attention to preserving or enhancing the character or appearance of conservation areas while undertaking their planning duties.
In 2017 and with the support of Laura Sandys, the civic movement will be raising awareness of conservation areas and we want you to show your support. Sign up today to join our newsletter which will keep people updated on our activities. Sign up here.
Designating a conservation area should not be seen as an end in itself: we live in a changing world and for the historic environment to survive and continue to be cherished it needs to be positively managed. We want communities across the country to come together and say 'My Conservation Area Matters'. Next year, Civic Day will be held on 17th June 2017 and we will be asking groups across the country to help use Civic Day as a focus to celebrate 50 years of conservation areas. We want the nation to come together to say 'my conservation area matters' and participate in local and national events to recognise how conservation areas have helped keep many of our towns distinctive.
See below some of the ways your civic society could celebrate 50 years of conservation areas for Civic Day.
We look forward to seeing everyone's Civic Day plans for next year. Sign up for more information here.
See: http://www.civicvoice.org.uk/news/the-big-conservation-conversation/
Find out more
External references
IHBC NewsBlog
IHBC's 2019 'Yearbook' Now Released "Extending the Reach of the IHBC"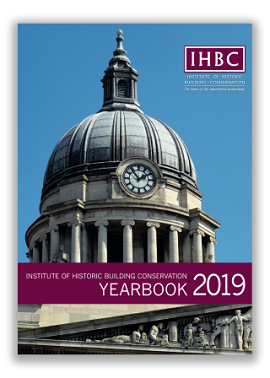 The IHBC's Yearbook for 2019 includes regular IHBC reviews, updates and listings, from IHBC's HESPR listing to our Recognised Conservation Courses and member directory.
---
IHBC 2019 Marsh Awards now out: at the IHBC's 2019 School, Nottingham 4 – 6 July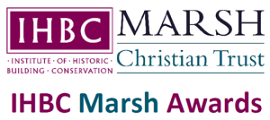 The judges are delighted to confer the 2019 IHBC Marsh Awards for Successful Learning in Heritage Skills and Community Contribution (Retired Member).
---
Rail stations in line for £300 million funding boost to improve disabled access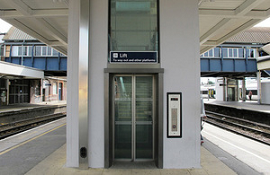 Disabled rail passengers across Britain will benefit from better access at stations and newly accessible stations will open up routes across the country.
---
A historical take on the future of Notre Dame, from IHBC's former Membership Secretary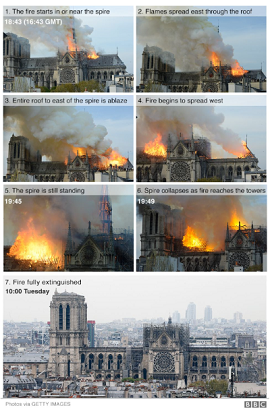 The IHBC asked former Membership Secretary Paul Butler for a take on some critical and historical issues around the modern response to Notre Dame.
---
CPRE's State of Brownfield 2019 report: Enough land for more than 1M homes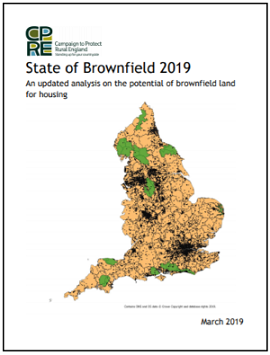 CPRE shows there is enough suitable brownfield land available in England for more than 1 million homes across over 18,000 sites and over 26,000 hectares.
---
BBC on 'The grief that comes from lost buildings'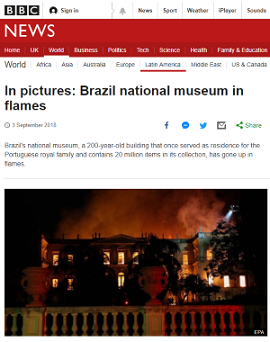 BBC News has reported on how, across the world, destruction of cultural attractions causes a specific sort of communal grief.
---
Enter the Brick Awards 2019: Closing 31 May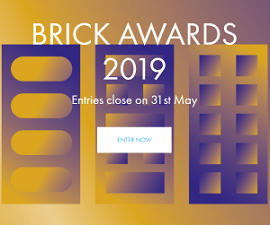 The Brick Development Association (BDA) has highlighted the opportunity to compete at the industry's highest level and be recognised by top-tier trade and national press.
---
STBA-SPAB Conference – 11 June 2019, London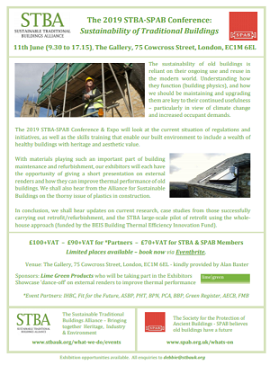 The 2019 STBA-SPAB Conference & Expo will look at the current situation of regulations and initiatives, as well as the skills training that enable our built environment to include a wealth of healthy buildings with heritage and aesthetic value.
---
Historic buildings on fire – Fisons Victorian factory near Ipswich destroyed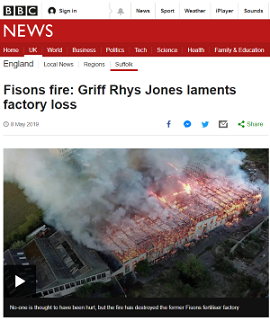 The former Fisons warehouse in Bramford, near Ipswich, was the victim on another fire affecting our heritage. Listed Grade II and dating back to 1858 the building was destroyed by a fire thought to be arson.
---
Highways England pours £4 million into canal restoration scheme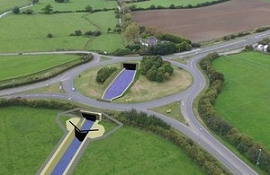 A mile-long stretch of canal in Gloucestershire that disappeared more than half a century ago is closer to being restored, thanks to £4 million of funding from Highways England.
---
Westminster: Legislative plans for Olympics-style body to oversee restoration works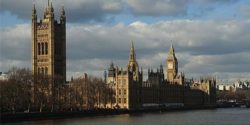 MPs vote on proposals for Houses of Parliament refurbishment, as the restoration and renewal of the Palace of Westminster reaches a major milestone.
---
Ever wondered 'How Venice Works', with 124 Islands, 183 Canals & 438 Bridges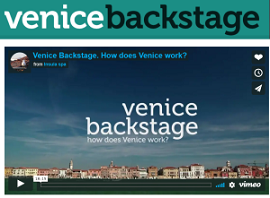 Open Culture has featured the Venice Backstage exploration of Venice and how, when the tourists leave the city, 60,000 year-round residents stay behind.
---
---