IHBC joins Civic Voice in celebrating 50 years of Conservation Areas
This article was created by The Institute of Historic Building Conservation (IHBC). It was originally appeared in the IHBC NewsBlogs
See also: The history of conservation areas.
---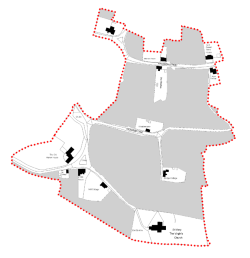 The IHBC has welcomed Civic Voice's initiative to engage the widest public interest in the 2017 celebrations of the 50th anniversary of the 1967 Civic Amenities Act and its inauguration of Conservation Areas, with the IHBC already proposing a celebratory issue of its membership journal Context in addition to supporting other partnering initiatives.
IHBC Vice Chair Kathy Davies said: 'We're delighted so see the Civic Voice take the lead in these celebrations, and we look forward to supporting their initiatives across a range of activities.'
'The work of Civic Voice is fully in line with IHBC's encouragement of communities to engage in managing their own historic environment as a result of better understanding and enjoyment of their surroundings.'
Civic Voice writes:
The concept of conservation areas was introduced in England, Wales and Scotland by the Civic Amenities Act 1967 through a private members bill led by Lord Duncan Sandys. Civic Voice now holds the annual Sandys Lecture in his name.
When conservation areas legislation was introduced there was widespread public concern over the pace of redevelopment in our historic towns and cities. Today there are over 10,000 conservation areas in the UK (approximately 9,300 in England, 500 in Wales, 650 in Scotland and 60 in Northern Ireland) reflecting the popularity of this legislative tool in identifying and protecting our most valued historic places.
Conservation area designation essentially controls the demolition of unlisted buildings over a certain size and works to protect trees, restricts permitted development rights on dwelling houses and tightens regulations on advertising. It also places a statutory duty on local planning authorities to pay special attention to preserving or enhancing the character or appearance of conservation areas while undertaking their planning duties.
In 2017 and with the support of Laura Sandys, the civic movement will be raising awareness of conservation areas and we want you to show your support. Sign up today to join our newsletter which will keep people updated on our activities. Sign up here.
Designating a conservation area should not be seen as an end in itself: we live in a changing world and for the historic environment to survive and continue to be cherished it needs to be positively managed. We want communities across the country to come together and say 'My Conservation Area Matters'. Next year, Civic Day will be held on 17th June 2017 and we will be asking groups across the country to help use Civic Day as a focus to celebrate 50 years of conservation areas. We want the nation to come together to say 'my conservation area matters' and participate in local and national events to recognise how conservation areas have helped keep many of our towns distinctive.
See below some of the ways your civic society could celebrate 50 years of conservation areas for Civic Day.
We look forward to seeing everyone's Civic Day plans for next year. Sign up for more information here.
See: http://www.civicvoice.org.uk/news/the-big-conservation-conversation/
Find out more
External references
IHBC NewsBlog
Denmark's 300-year-old homes of the future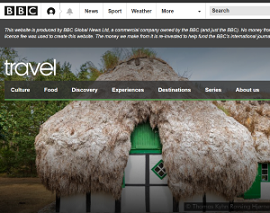 On Læsø, houses are thatched with thick, heavy bundles of silvery seaweed that have the potential to be a contemporary building material around the world.
---
Upcoming Heritage Open Days to feature in-person and online events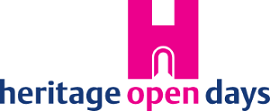 For the first time in its history, England's largest festival of heritage and culture will feature online events as well as in-person activities. Heritage Open Days (HODs) returns in September, thanks to support from players of People's Postcode Lottery.
---
RSA report 'Heritage for inclusive growth' published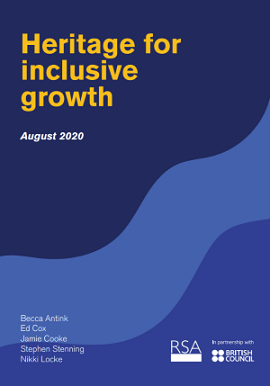 The Royal Society for the encouragement of Arts, Manufactures and Commerce (RSA) shows the scale of the 'missed opportunity' if we continue to separate heritage policymaking and economic policymaking.
---
UKGBC creating new 'Policy Playbook' covering retrofit of the existing housing stock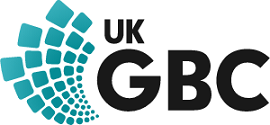 The resource format has proved to be a successful way of providing guidance for local authorities on crucial policy topics.
---
Over-engineered buildings nullify the green benefits, from pbctoday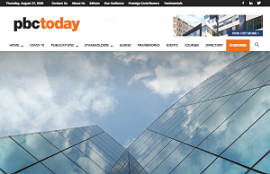 Insight into the smart ways to design building services to ensure they perform as designed without being over-engineered
---
World's oldest operational vehicular suspension bridge receives restoration funding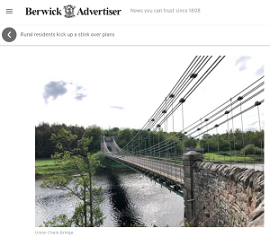 Historic England (HE) has awarded £250,000 towards the restoration of the Union Chain Bridge, built in 1820, spanning the River Tweed near Berwick.
---
'Restoration' and 'Repair': what's the difference?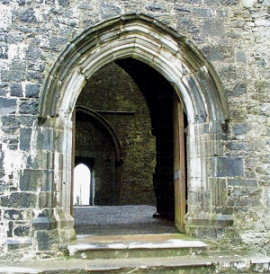 One of Ireland's most distinguished architectural historians explores the differences between 'restoration' and 'repair' and Conservation ethics in issue 163 of CONTEXT.
---
Don't demolish old buildings, urge architects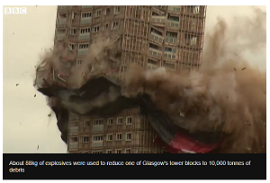 Architects say buildings should be protected – to fight climate change, reports the BBC on recent evidence given to the Commons Environmental Audit Committee (EAC).
---
IHBC's latest issue of CONTEXT explores issues with Damp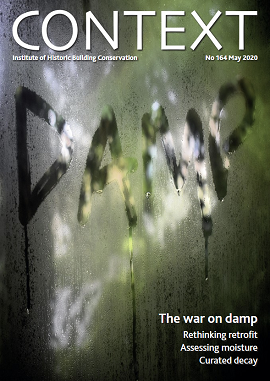 It includes articles on Rethinking Retrofit to not waste carbon and not damage buildings, Assessing Moisture in porous building materials, conserving the Burns Monument using lime grout and injection mortars, Curated Decay, and more.
---
New Online Course in "Energy Efficiency Measures for Older and Traditional Buildings"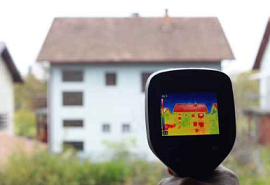 Welsh company The Environment Study Centre (ESC) has released a new online course for professionals seeking a qualification in dealing with the retrofitting of older and traditional buildings.
---