The Institute of Historic Building Conservation
The Institute of Historic Building Conservation (IHBC) is the professional body for building conservation practitioners and historic environment experts working in the United Kingdom, with connections to the Republic of Ireland.
The Institute exists to establish, develop and maintain the highest standards of conservation practice, to support the effective protection and enhancement of the historic environment, and to promote heritage-led regeneration and access to the historic environment for all. There is a network of regional and national branches around the UK.
Historic places attract people, activity and investment, giving new life to their communities and helping make places more competitive. They play a central role in regenerating towns, cities and rural areas all around the UK, especially helping to repopulate inner-city areas.
Using internationally-recognised standards, IHBC assesses and regulates conservation practitioners. IHBC members come from a range of professional disciplines in the public, private and voluntary sectors, including conservation officers, planners, architects, regeneration practitioners and academics. The work of members varies from overseeing small-scale traditional repairs to managing multi-million pound area regeneration projects.
Managing change: Helping historic places thrive by accommodating change and adapting for the future while providing continuity with the past.
Heritage-led regeneration: Assisting tourism and promoting local economic diversity through developing the historic environment.
Sustainable development: Preserving resources and minimising carbon emissions associated with demolition and redevelopment.
Design: Appreciating that historic places are the inspiration for the great architecture of the future.
Valuing heritage: Caring for historic buildings and places that have their own intrinsic cultural, social, educational and spiritual value.
The IHBC works to provide regular training, continuing professional development (CPD) and education events, as well as lobbying at international, national, regional and local levels.
Its publications include:
The IHBC also partners with, and assesses, various conservation courses across the UK to encourage training and professional development in the sector.
For more information, see the IHBC's website.
Also see a list of articles by IHBC on Designing Buildings Wiki.
--Institute of Historic Building Conservation 15:56, 20 Jun 2016 (BST)
Featured articles and news
IHBC Annual School Context article reaches Conservation Wiki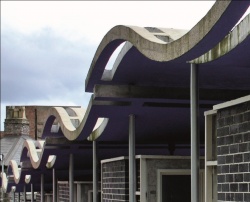 Reports from IHBC's journal Context that covered the IHBC's 2016 Annual School visit to Dudley, which covered both the Tecton work at the Castle as well as regeneration in the town, have been used to shape a new article for IHBC's Conservation Wiki on the modernist work and its conservation.
---
IHBC trustee urges the use of BS7913 to safeguard buildings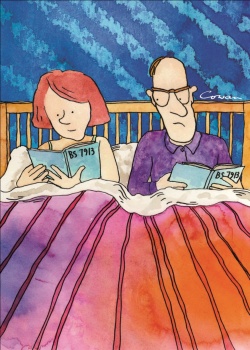 IHBC trustee John Edwards has featured an article in the November issue of the RICS Property Journal where he 'argues that traditional buildings are in need of better treatment and understanding' by the profession.
---
First Green Gas Mill in Britain given consent
A £10 million Green Gas Mill, which produces heating for 4000 houses using green gas from grass, has been granted planning permission by Winchester City Council.
---
Scottish Land Fund leads to community ownership of Eyemouth Listed Building
Eyemouth in the Scottish Borders is the latest community to benefit from funding from the Scottish Land Fund, with an eco-innovation centre being established in the former Town Hall, a 'Category B' Listed Building.
---
Iconic Royal Liver Building for sale
The iconic Grade I (GI) listed Royal Liver Building in Liverpool is to be marketed for sale.
---
Victorian Society lists 2016 Top Ten endangered buildings
The national architectural charity, the Victorian Society (Vic Soc), released its 2016 Top Ten Endangered Buildings list, while Griff Rhys Jones, Victorian Society Vice President, has urged people living near the buildings on the list to 'seize the opportunity' and campaign to save them.
---
The Construction Industry Council launches brand refresh and strapline
The Construction Industry Council (CIC) has launched its brand refresh with a new logo and strapline: BUILT ENVIRONMENT PROFESSIONS TOGETHER
---
Official Farmer Review tells construction industry to modernise
The 'Farmer Review', a report commissioned by the government and carried out by Cast Consultants, has concluded that the construction sector must 'modernise or die', being highly critical in relation to its delivery, innovation, investment and training practices.
---
BBC News features the house that hid a forbidden love
BBC News explores how the structure of a Grade II* listed 1930s home of Gerald Schlesinger and Christopher Tunnard, managed to help keep a secret that would otherwise have criminalised its owners, as its 'LGBTQ' history has now been officially acknowledged in the nations heritage.
---

The IHBC helps UK Civic Trusts to celebrate the 50th anniversary of the introduction of Conservation Areas, with a fund allocation of up to £2500, including a prize of a place at the IHBC's Annual School on offer for the most effective project.