Scheduled monuments
[edit]
Introduction
Nationally important sites and monuments can be placed on a schedule by the Secretary of State for Culture, Media and Sport in order to give them legal protection. A schedule has existed since 1882, but the power to schedule is currently provided for by the Ancient Monuments and Archaeological Areas Act 1979.
There are more than 200 different classes of monuments. Monuments can include; standing stones, castles, abandoned villages, collieries and so on together with the land in which they are situated or rely on for support and preservation. They will not always be visible.
There are now around 30,000 sites on the schedule, which can be searched at The National Heritage List for England.
It is a criminal offence to:
Scheduling does not create any new rights of public access and it does not impose an obligation to undertake additional management of the monument. However, owners are encouraged to keep monuments in good condition and there are a range of grant incentive schemes available.
Scheduled monuments can include:
But not:
Monuments can only be scheduled if they are deliberately created structures, features or remains of national importance, and if scheduling is the best means of protection (rather than local planning controls or listing). Historic England have produced detailed guidance for scheduling of different types of monument in different situations.
[edit]
The scheduling process
Historic England identifies potential sites in England (the public can make nominations). They then make an assessment of the site and carry out a consultation process, although if there is thought to be a substantial risk of imminent damage or destruction, then a recommendation can be made without consultation.
Recommendations for scheduling are made to the Secretary of State for Culture, Media and Sport who decides whether or not to add the site to the schedule.
Decisions are based on:
Prior written permission (Scheduled Monument Consent or SMC) is required from the Secretary of State to carry out work, either above or below ground to scheduled monuments. Works may also require planning permission but this does not remove the need for Scheduled Monument Consent. Listed buildings will not also require listed building consent.
Consent must be obtained from the Secretary of State for Culture, Media and Sport for:
Development affecting the setting of a scheduled monument is a planning matter and does not require Scheduled Monument Consent.
Some works, such as works urgently necessary for safety or health are deemed to have consent under the terms of the Ancient Monuments (Class Consents) Order 1994.
The consent system is administered by Historic England, who advise the Secretary of State on applications. Advice can be obtained by applicants from a local Historic England team and applications should be sent to the local Historic England office. It is advisable to discuss possible works with the Historic England as early as possible, to obtain guidance on the process for application avoid the possibility of unlawful works and avoid delays.
[edit]
External references:
Featured articles and news
IHBC Annual School Context article reaches Conservation Wiki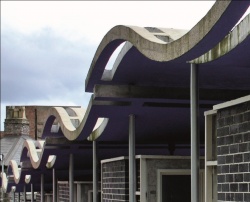 Reports from IHBC's journal Context that covered the IHBC's 2016 Annual School visit to Dudley, which covered both the Tecton work at the Castle as well as regeneration in the town, have been used to shape a new article for IHBC's Conservation Wiki on the modernist work and its conservation.
---
IHBC trustee urges the use of BS7913 to safeguard buildings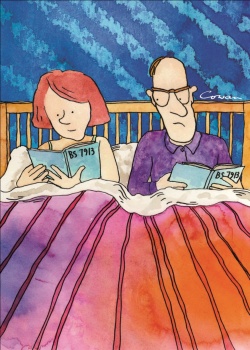 IHBC trustee John Edwards has featured an article in the November issue of the RICS Property Journal where he 'argues that traditional buildings are in need of better treatment and understanding' by the profession.
---
First Green Gas Mill in Britain given consent
A £10 million Green Gas Mill, which produces heating for 4000 houses using green gas from grass, has been granted planning permission by Winchester City Council.
---
Scottish Land Fund leads to community ownership of Eyemouth Listed Building
Eyemouth in the Scottish Borders is the latest community to benefit from funding from the Scottish Land Fund, with an eco-innovation centre being established in the former Town Hall, a 'Category B' Listed Building.
---
Iconic Royal Liver Building for sale
The iconic Grade I (GI) listed Royal Liver Building in Liverpool is to be marketed for sale.
---
Victorian Society lists 2016 Top Ten endangered buildings
The national architectural charity, the Victorian Society (Vic Soc), released its 2016 Top Ten Endangered Buildings list, while Griff Rhys Jones, Victorian Society Vice President, has urged people living near the buildings on the list to 'seize the opportunity' and campaign to save them.
---
The Construction Industry Council launches brand refresh and strapline
The Construction Industry Council (CIC) has launched its brand refresh with a new logo and strapline: BUILT ENVIRONMENT PROFESSIONS TOGETHER
---
Official Farmer Review tells construction industry to modernise
The 'Farmer Review', a report commissioned by the government and carried out by Cast Consultants, has concluded that the construction sector must 'modernise or die', being highly critical in relation to its delivery, innovation, investment and training practices.
---
BBC News features the house that hid a forbidden love
BBC News explores how the structure of a Grade II* listed 1930s home of Gerald Schlesinger and Christopher Tunnard, managed to help keep a secret that would otherwise have criminalised its owners, as its 'LGBTQ' history has now been officially acknowledged in the nations heritage.
---

The IHBC helps UK Civic Trusts to celebrate the 50th anniversary of the introduction of Conservation Areas, with a fund allocation of up to £2500, including a prize of a place at the IHBC's Annual School on offer for the most effective project.