Walter Segal: self-built architect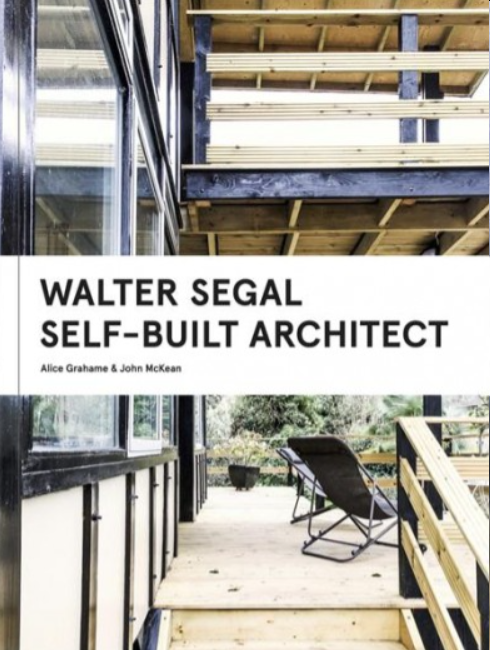 Walter Segal: self-built architect, Alice Grahame and John McKean, foreword by Kevin McCloud, Lund Humphries, London, 2021, 224 pages, fully illustrated in colour and black and white.
---
A new and definitive book on a pioneer of green architecture is most appropriate. While we endeavour to reduce our carbon footprint it is important that we study the ideas of those who have already devoted their career to the cause. The book celebrating the life and work of the 20th-century modernist Walter Segal (1907–85) is written by Alice Grahame and John McKean, who have carefully recorded the considerable architectural legacy that survives, much of it located in London.
Making use of wood, with eco-friendly construction methods, Segal both revived traditions that were centuries old and brought the use of timber into the modernist era. Although he had been close to many famous contemporaries (Corbusier, Gropius, Mendelsohn) he is by no means a household name. He was modest, amiable, practical and approachable. Unusually for an architect, he joined the builders of his schemes and helped with much of the work. Produced to the highest standards, Self-built Architect takes us through Segal's career and beyond to illustrate his considerable influence.
Segal's youth was spent on the Swiss-Italian border and later in Berlin, leading on to interesting episodes spent on Mallorca, and at Egyptological sites in Cairo and Aswan. In both these places he was impressed with the simple, cubic forms of the traditional Spanish and Egyptian houses. His beguiling line drawings in perspective and isometric views have an uncanny resemblance to the witty architectural draughtsmanship of his contemporary, Osbert Lancaster (1908–86). Impressive too are the measured drawings of 1935 of the ancient furniture discovered 13 years earlier in the tomb of Tutankhamun, as published in 2008. His scale drawings are acknowledged as a vital record of the 3,000-year-old artefacts. These meticulous images could have preserved Segal's reputation as an archaeologist and draughtsman regardless of his later achievements in architecture.
In 1936, when the Nazi regime had taken control in Germany, Segal settled in London, where he remained for the rest of his career. Unlike many similar refugees, he did not face internment, and he resisted any temptation to re-emigrate later to the USA, as did the other Walter (Gropius), who passed through the small community of modernist architects who shared homes in the Isokon flats in Lawn Road before moving on to America in 1939. Segal instead was given war work, building air-raid shelters and surveying bomb sites.
When building materials ran short in the 1940s and 50s due to the war, he turned to alternatives, devising simple methods of construction in timber, usually with flat roofs that also required less material. Many refinements were needed to make such houses stable, long lasting, and draught- and rain-proof. Some larger projects can be found in central areas such as Kensington but much of Segal's later work is to be seen in the suburbs.
Finally, he participated in the self-build projects with which, along with his activities as a teacher, his name and reputation are linked. This long and complex evolution is explored and generously illustrated in the book. It also benefits from previous accounts stretching as far back as the 1930s, when Segal first came to media attention. A considerable legacy of buildings dating to the period after his death in 1985, where his influence is unmistakeable, occupy 40 of the final pages of text and pictures. The last 24 pages contain an index, notes and book list.
---
This article originally appeared as 'Necessity inspires' in the Institute of Historic Building Conservation's (IHBC's) Context 171, published in March 2022. It was written by Graham Tite, former conservation officer.
--Institute of Historic Building Conservation
IHBC NewsBlog
Ireland's Our Rural Future: support for LA purchase of vacant and derelict buildings for community use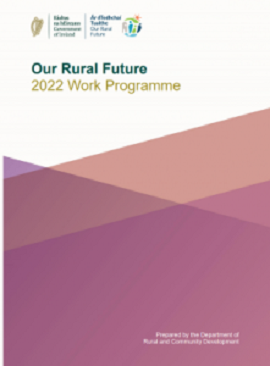 Ireland's Minister for Rural and Community Development, Heather Humphreys, announced a new funding stream to support Local Authorities (LAs) to purchase vacant buildings that could be converted and developed for community use.
---
BBC: Eleven Historic English pubs recognised for their interiors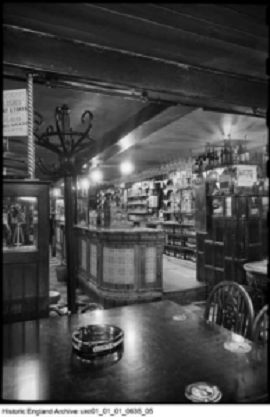 Eleven pubs across England have been recognised for their historic or unusual interiors, as they have been listed, upgraded or relisted.
---
HEF's Heritage Sector Resilience Plan launched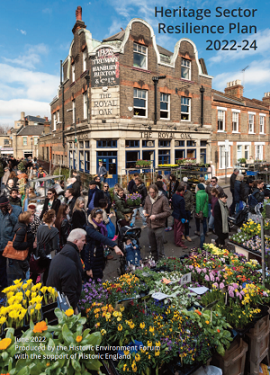 The Heritage Sector Resilience Plan, developed by the Historic Environment Forum (HEF) with the support of Historic England, has been launched.
---
Common Commitment to all Ireland's heritage – North South Agreement on Vernacular Heritage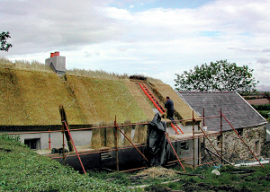 An 'All-Island' commitment to Ireland's vernacular heritage has been established with the signing of the North South Agreement on Vernacular Heritage, supporting traditional buildings etc.
---
Bristol Harbourside landmark Canons House gets GII listing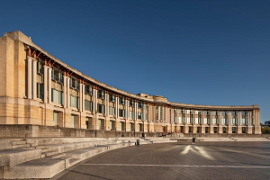 Canons House, a landmark building on Bristol Harbourside, has been awarded Grade II (GII) listed status having been built as a regional headquarters for Lloyds Bank between 1988 and 1991 (Arup)
---
BRE/BEIS project to modernise home energy rating scheme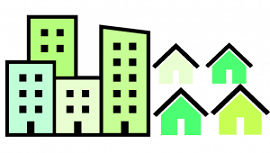 The Building Research Establishment (BRE) has announced a new project with the Department for Business, Energy and Industrial Strategy (BEIS) to improve and modernise the home energy rating scheme used to measure the energy and environmental performance of UK homes.
---
Interdisciplinary IHBC accreditation recognised by CSCS for PQP Cards

Sector lead the Construction Skills Certification Scheme (CSCS) has recognised the IHBC's professional accreditation and support (CPD etc.) in awarding its PQP (Professionally Qualified Person) cards.
---
Unearthing the history of Gloucester's 'the Fleece' Hotel starts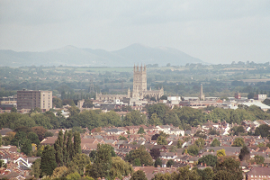 Work to repair a fire-hit medieval hotel in Gloucester is underway as crews have started work to strip back some of the modern trappings and reveal the historic framework.
---
European Heritage Heads Forum statement on Ukraine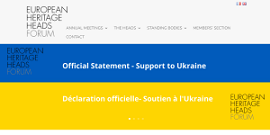 The Secretariat to the European Heritage Heads Forum has has coordinated its declaration of solidarity and support for Ukraine's cultural heritage institutions.
---
Welcome to #IHBC25 – 25 years since we turned professional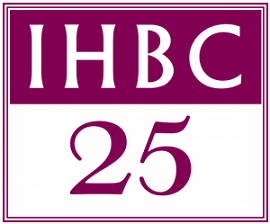 2022 will see the IHBC mark a quarter of a century since our incorporation as a professional body supporting and accrediting built and historic environment conservation specialists. We're kick-starting it by inviting your ideas on how to mark this special year!