The Oxford Dictionary of Architecture: third edition
The Oxford Dictionary of Architecture: third edition, James Stevens Curl and Susan Wilson, Oxford University Press, 2015, ISBN 978 0 199674 98 5. 1,040 pages, 260 line drawings, hardback.
---
The success of this dictionary may be judged from its reaching a third edition in the 16 years since it first appeared. The 6,000 entries at which it now stands include new contributions on landscape architecture by Susan Wilson that make the third edition different from the two previous ones. Professor Stevens Curl, the main author, explains the circumstances of the book's production in his two prefaces that introduce the new edition.
All planning offices except the most scrupulously 'paper-free' contain a bookshelf. Most of these have random accumulations of books and pamphlets. In places where conservation is practised, they are likely also to have a copy of Charles Mynor's Listed Buildings, Conservation Areas and Monuments. The new dictionary is recommended as a useful addition to these workplace stalwarts. It is also worth considering for home use or for library-building in public places. It is slightly too bulky for the pocket but will fit gracefully on to all shelves.
It contains definitions of most built form and drawings by Stevens Curl himself of the parts that need more explaining. He is an accomplished artist and draughtsman. Main materials (such as granite, limestone and mortar) are here together with much useful terminology on carpentry and bricks. Architects (British, Irish, European and American in the main but not exclusively) are here with their dates, full names and some comments, with a geographical spread reaching back far into the past. Individuals still at work (such as Piano, Rogers and Foster, bracketed under the entry for 'High Tech') feature with many 20th century architects and their main works. Individual sites or locations are not here unless their names imply a building type (such as Kremlin or pyramid) or architectural feature (such as Venetian blind).
Concepts, movements and styles are here in plenty. These draw Stevens Curl out of his academic reserve. He comments acutely on the debates around 'International Modern' during the long 20th century, at this point introducing critics and scholars (such as Colvin, Betjeman, Pevsner and Summerson). Stevens Curl has written definitively on Victorian churches and cemeteries, Georgian Ireland, and London spas and pleasure grounds. His inclinations and his sympathies obviously lie here, yet he deals efficiently with the contemporary world. The new dictionary supplements existing textbooks or the internet for conservationists or other users but does not pretend to be a substitute for them.
Over 100 pages of bibliography offer a goldmine of learning and compilation (three different William Robinsons, for example), and valuable material on landscape (such as the entry on 'Picturesque'). The sites covered represent more than any lifetime could encompass, so it is not surprising that small errors can creep in. Of the three entries for 'Richardson', the one for Henry Hobson Richardson (1838-86) concludes with the 'demolition' of 'Lululand' near Watford. This former country house is Grade II* listed, and the fragment of it that survives has been incorporated into a new and carefully designed block of flats.
Written with considerable wit as well as great scholarship, this is an indispensable book of reference.
---
This article originally appeared as 'A is for architecture' in Context 140, published by the Institute of Historic Building Conservation (IHBC) in July 2015.It was written by Graham Tite, conservation officer working under contract.
--Institute of Historic Building Conservation
IHBC NewsBlog
BBC: Eleven Historic English pubs recognised for their interiors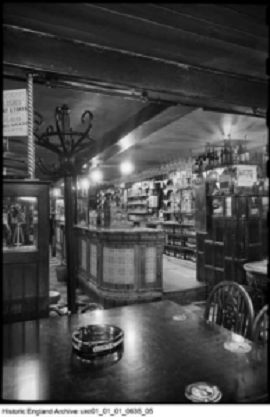 Eleven pubs across England have been recognised for their historic or unusual interiors, as they have been listed, upgraded or relisted.
---
HEF's Heritage Sector Resilience Plan launched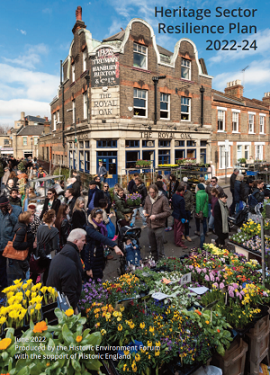 The Heritage Sector Resilience Plan, developed by the Historic Environment Forum (HEF) with the support of Historic England, has been launched.
---
Common Commitment to all Ireland's heritage – North South Agreement on Vernacular Heritage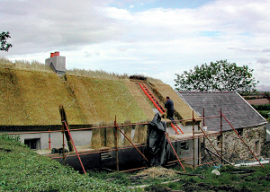 An 'All-Island' commitment to Ireland's vernacular heritage has been established with the signing of the North South Agreement on Vernacular Heritage, supporting traditional buildings etc.
---
Bristol Harbourside landmark Canons House gets GII listing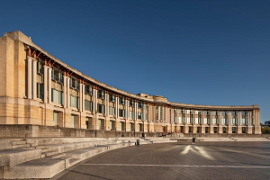 Canons House, a landmark building on Bristol Harbourside, has been awarded Grade II (GII) listed status having been built as a regional headquarters for Lloyds Bank between 1988 and 1991 (Arup)
---
BRE/BEIS project to modernise home energy rating scheme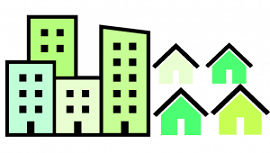 The Building Research Establishment (BRE) has announced a new project with the Department for Business, Energy and Industrial Strategy (BEIS) to improve and modernise the home energy rating scheme used to measure the energy and environmental performance of UK homes.
---
Interdisciplinary IHBC accreditation recognised by CSCS for PQP Cards

Sector lead the Construction Skills Certification Scheme (CSCS) has recognised the IHBC's professional accreditation and support (CPD etc.) in awarding its PQP (Professionally Qualified Person) cards.
---
IHBC Heritage Marketplace provides learning-led virtual engagement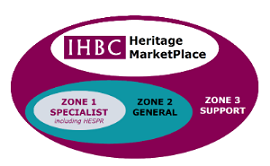 The IHBC's 2022 Aberdeen School Heritage MarketPlace (4.30-7.30PM, 15 June) is designed to extend the scope of a traditional IHBC School exhibition floor.
---
Unearthing the history of Gloucester's 'the Fleece' Hotel starts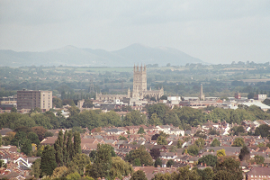 Work to repair a fire-hit medieval hotel in Gloucester is underway as crews have started work to strip back some of the modern trappings and reveal the historic framework.
---
European Heritage Heads Forum statement on Ukraine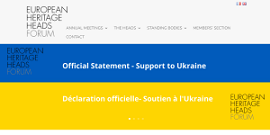 The Secretariat to the European Heritage Heads Forum has has coordinated its declaration of solidarity and support for Ukraine's cultural heritage institutions.
---
Welcome to #IHBC25 – 25 years since we turned professional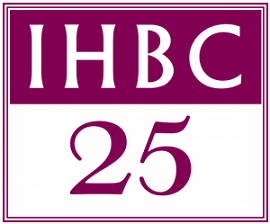 2022 will see the IHBC mark a quarter of a century since our incorporation as a professional body supporting and accrediting built and historic environment conservation specialists. We're kick-starting it by inviting your ideas on how to mark this special year!