Restoration Stories: patina and paint in old London houses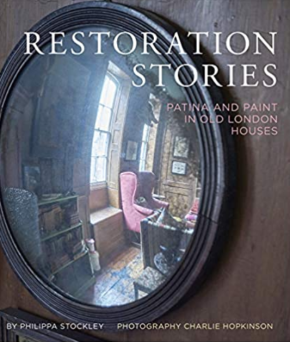 Restoration Stories: patina and paint in old London houses, Phillipa Stockley, photography Charlie Hopkinson, 2019, 223 pages, Pimpernel Press, hardback.
---
As the novelist Ralph Ellison phrased it, old houses speak to our 'lower frequencies'. They resonate with us in ways that can be hard to explain, talk to bits of us of which we were unconscious. Like moths to a pheromone trap, open the door to these houses and you are ensnared.
This book features 16 London houses, mainly 18th and early- 19th century in Spitalfields, where the owners have been happily ensnared. But just as the buildings nurture us, they also need us to nurture them. These are stories of thoughtful and considerate conservation. Stockley, an architectural and interiors journalist, calls the owners 'modest, conscientious conservationists.'
Of one owner she writes: 'He has done very little, and that when only absolutely necessary'. Another is allowing 10 years to scrape back the paint layers and yet another owner bemoans the need to put a bathroom in the house at all: 'nothing ruins a Georgian house like too many bathrooms.'
It is no surprise that many of the houses are inhabited by artistic people: a sculptor, a paint maker, a jeweller, a film-maker and a writer, among others. Perhaps they are more driven by their emotional connection to the building and its aesthetics, and less likely to look at the uncomfortable facts. Many had highs of finding panelling or fireplaces behind plasterboard, or flagstones under concrete and lino. The flip side was finding unsupported beams with rotten ends, holes in the roof or dry rot.
One owner recalls that his basement had been a bomb shelter and was lined with concrete, the windows filled with concrete blocks; another that the boiler belched out carbon monoxide fumes and the cooker was called the Falcon Dominator. But dominating is not what these owners do. These are stories of quietly listening and encouraging the building to be itself; the antithesis of imposed industrial-strength facelifts.
Along with the hob grates, rim locks and hinges that were painstakingly sourced, many of the owners also had to acquire nerves of steel. One owner took on a Spitalfields house thinking there was not much to do, only to find that, actually, there was everything to do. Her husband left in the middle of the project and, with her finances depleted, she wondered how to continue. She recounts a visit from her structural engineer. 'He said "Once in every 100 years a house needs a decent owner and, fortunately for this house, Oriel, that's you." And I thought, oh shit.' But, reader, she completed the project and lives in the house still.
Many of these houses were saved by the Spitalfields Trust, which began when Dan Cruickshank squatted in a partially demolished house of 1725 to prevent further destruction. The trust has gone on to be hugely successful, having rescued over 70 buildings since 1976 with the motto: 'Do not be afraid to go where others demur. Saving and finding a new use for an historic building is more important than profit.'
In the 1970s and 80s Cruickshank could be found quietly salvaging bits of panelling, ironmongery and fireplaces from skips, discarded by less sympathetic owners. He stored them safely until a building found a sensitive owner to whom the original fabric was returned. The house that he squatted in is once again a home, and it features in the book.
There is gorgeous photography recording how some owners live in spartan splendour with just a few sticks of furniture, while others furnish their houses as if they were a Blenheim or a Houghton. Chipped paintwork, nail-scarred timber, wobbly glass and worn furniture feature throughout, drawing the reader into the stories. One owner explains being drawn to 'splits and repairs in panels, and I like teapots with mended handles, or porcelain bowls with staples.'
This atmospheric book shows the virtues of patient and thoughtful conservation. It is one to recommend to anyone who wants their listed building consent now and the project finished tomorrow. It might just open their eyes to a slower form of conservation and the benefits of a light hand.
---
This article originally appeared as 'A light hand' in IHBC's Context 164 (Page 51), published by The Institute of Historic Building Conservation in March 2020. It was written by Kate Judge, architectural historian.
--Institute of Historic Building Conservation
IHBC NewsBlog
Mapping tool for unused construction materials launched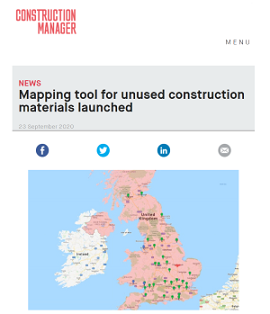 A mapping tool that provides contractors and their suppliers with a central database of local Materials Exchange Platform (MEP) projects to help cut waste by finding a home for unused materials has been launched.
---
'Unusual' WW2 sites listed and upgraded to mark 80th anniversary of Battle of Britain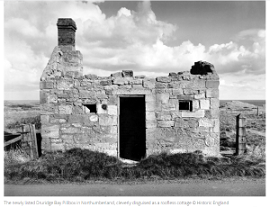 An air raid shelter, a pillbox cleverly disguised as a roofless cottage, a rare Chain Home radar defence tower, and a war memorial have been granted protection.
---
Derby City Council plans to knock down the 43-year old Assembly Rooms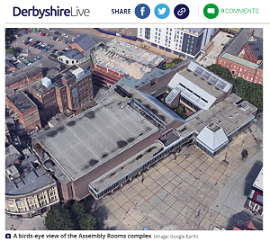 A planning application has been submitted by Derby City Council to knock down the Assembly Rooms – which has played host to the likes of Elton John, Iron Maiden, Take That, etc.
---
RIBA launches new contracts for the provision of conservation architectural services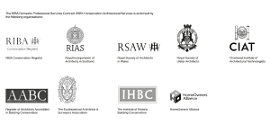 Specifically tailored for conservation projects, the Royal Institute of British Architects (RIBA) has launched two brand new professional services contracts.
---
Liverpool Mayor blocks £5m zip wire plan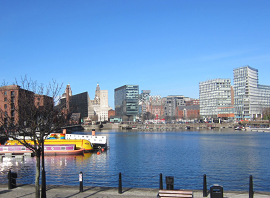 Liverpool Mayor Joe Anderson has made a dramatic intervention into the zip wire row which has divided people, politicians and businesses in the city.
---
Big Ben's roof is revealed as conservation work continues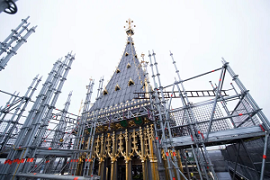 The roof of the Elizabeth Tower (also known as Big Ben) is slowly becoming visible again from 28 September 2020, as part of the scaffolding is removed.
---
Discover webinars, lectures, training, and other events via IHBC's CPD Circular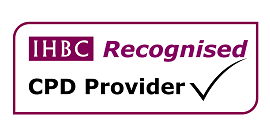 The IHBC lists quality providers of education and learning in the historic built environment, and emails a monthly recap of their upcoming events.
---
Denmark's 300-year-old homes of the future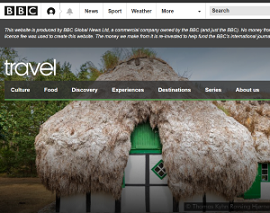 On Læsø, houses are thatched with thick, heavy bundles of silvery seaweed that have the potential to be a contemporary building material around the world.
---
Upcoming Heritage Open Days to feature in-person and online events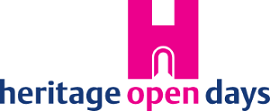 For the first time in its history, England's largest festival of heritage and culture will feature online events as well as in-person activities. Heritage Open Days (HODs) returns in September, thanks to support from players of People's Postcode Lottery.
---
RSA report 'Heritage for inclusive growth' published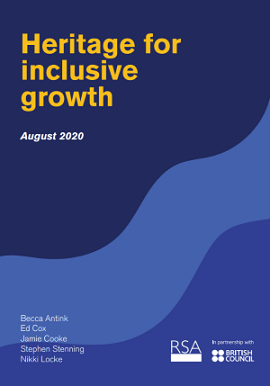 The Royal Society for the encouragement of Arts, Manufactures and Commerce (RSA) shows the scale of the 'missed opportunity' if we continue to separate heritage policymaking and economic policymaking.
---