Restoration Stories: patina and paint in old London houses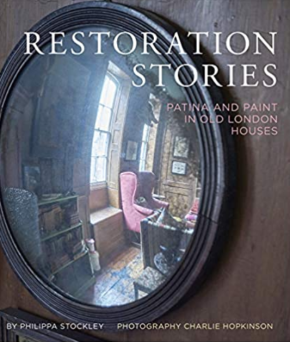 Restoration Stories: patina and paint in old London houses, Phillipa Stockley, photography Charlie Hopkinson, 2019, 223 pages, Pimpernel Press, hardback.
---
As the novelist Ralph Ellison phrased it, old houses speak to our 'lower frequencies'. They resonate with us in ways that can be hard to explain, talk to bits of us of which we were unconscious. Like moths to a pheromone trap, open the door to these houses and you are ensnared.
This book features 16 London houses, mainly 18th and early- 19th century in Spitalfields, where the owners have been happily ensnared. But just as the buildings nurture us, they also need us to nurture them. These are stories of thoughtful and considerate conservation. Stockley, an architectural and interiors journalist, calls the owners 'modest, conscientious conservationists.'
Of one owner she writes: 'He has done very little, and that when only absolutely necessary'. Another is allowing 10 years to scrape back the paint layers and yet another owner bemoans the need to put a bathroom in the house at all: 'nothing ruins a Georgian house like too many bathrooms.'
It is no surprise that many of the houses are inhabited by artistic people: a sculptor, a paint maker, a jeweller, a film-maker and a writer, among others. Perhaps they are more driven by their emotional connection to the building and its aesthetics, and less likely to look at the uncomfortable facts. Many had highs of finding panelling or fireplaces behind plasterboard, or flagstones under concrete and lino. The flip side was finding unsupported beams with rotten ends, holes in the roof or dry rot.
One owner recalls that his basement had been a bomb shelter and was lined with concrete, the windows filled with concrete blocks; another that the boiler belched out carbon monoxide fumes and the cooker was called the Falcon Dominator. But dominating is not what these owners do. These are stories of quietly listening and encouraging the building to be itself; the antithesis of imposed industrial-strength facelifts.
Along with the hob grates, rim locks and hinges that were painstakingly sourced, many of the owners also had to acquire nerves of steel. One owner took on a Spitalfields house thinking there was not much to do, only to find that, actually, there was everything to do. Her husband left in the middle of the project and, with her finances depleted, she wondered how to continue. She recounts a visit from her structural engineer. 'He said "Once in every 100 years a house needs a decent owner and, fortunately for this house, Oriel, that's you." And I thought, oh shit.' But, reader, she completed the project and lives in the house still.
Many of these houses were saved by the Spitalfields Trust, which began when Dan Cruickshank squatted in a partially demolished house of 1725 to prevent further destruction. The trust has gone on to be hugely successful, having rescued over 70 buildings since 1976 with the motto: 'Do not be afraid to go where others demur. Saving and finding a new use for an historic building is more important than profit.'
In the 1970s and 80s Cruickshank could be found quietly salvaging bits of panelling, ironmongery and fireplaces from skips, discarded by less sympathetic owners. He stored them safely until a building found a sensitive owner to whom the original fabric was returned. The house that he squatted in is once again a home, and it features in the book.
There is gorgeous photography recording how some owners live in spartan splendour with just a few sticks of furniture, while others furnish their houses as if they were a Blenheim or a Houghton. Chipped paintwork, nail-scarred timber, wobbly glass and worn furniture feature throughout, drawing the reader into the stories. One owner explains being drawn to 'splits and repairs in panels, and I like teapots with mended handles, or porcelain bowls with staples.'
This atmospheric book shows the virtues of patient and thoughtful conservation. It is one to recommend to anyone who wants their listed building consent now and the project finished tomorrow. It might just open their eyes to a slower form of conservation and the benefits of a light hand.
---
This article originally appeared as 'A light hand' in IHBC's Context 164 (Page 51), published by The Institute of Historic Building Conservation in March 2020. It was written by Kate Judge, architectural historian.
--Institute of Historic Building Conservation
IHBC NewsBlog
'Local Heritage Listing: Identifying and Conserving Local Heritage' Published
Historic England has published a new edition of its advice note on how local heritage listing and local heritage lists can be formally identified as part of the wider range of designation so that they can be taken into account in planning applications.
---
Hammersmith Bridge illuminated red in Valentine's Day message to Government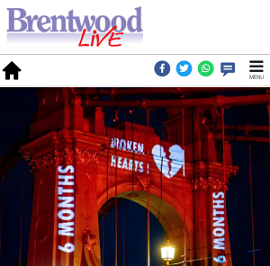 The stunt aimed at highlighting ongoing delays to its repair, as the 133-year-old west London bridge has been closed to traffic since April 2019 when cracks appeared in its pedestals.
---
Drone Surveying a London Landmark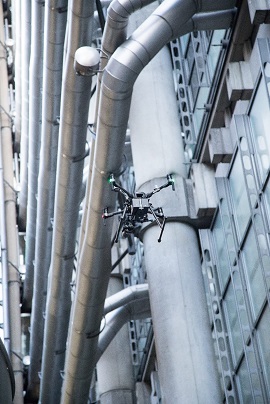 Uninhabited Aerial Vehicles (UAVs) have been used to undertake a survey of the Lloyd's building's external façade in the heart of the City of London.
---
Green Party calls for no VAT on refurbishment in new Parliamentary petition
The petition calls on the government to remove VAT on refurbishment projects and raise VAT on non-Passivhaus new-build construction to 20 per cent. Retrofitting is carbon-efficient but the current VAT regime privileges new build over refurbishment.
---
Conservation Professionals Concerned about Future Planning Policy

Directors of the IHBC and the Victorian Society are among those whose opinions are featured in the RICS in-house publication Modus as it explores heritage impacts in England's planning proposals.
---
Learn all about the Professions in Building Conservation at upcoming Conference

Glasgow City Heritage Trust (GCHT) 3-day online conference aimed at anyone working, or interested in working, within the building and heritage sectors.
---
New use for abandoned oil rigs: Offshore reefs!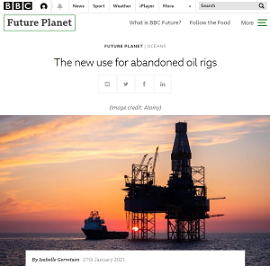 One way in which these old rigs can be remarkably useful is that the subsurface rig can provide the ideal skeleton for coral reefs, allowing the remarkable ecosystems beneath the waves come into their own.
---
Birnbeck Pier, in Weston-super-Mare, to undergo Restoration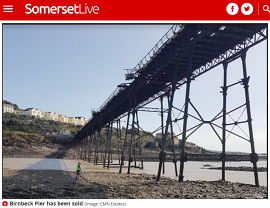 A new company – Birnbeck Holdings Limited – has now been set up by CNM Estates which has purchased Birnbeck Island and the historic pier.
---
Ecclesiastical Heritage Risk Barometer 2020 Published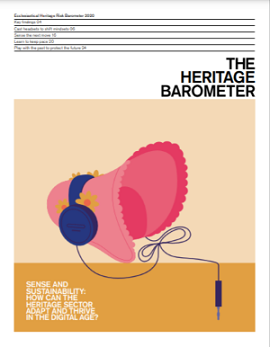 The publication offers research to help answer the question: 'How can the heritage sector adapt and thrive in the digital age'?
---
Victorian Bath House dug up from under a Manchester Car Park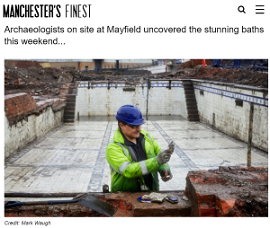 A stunning Victorian Bath House has been uncovered during works on creating the city's first public park in over 100 years.