Quantity surveyors and BIM
Quantity surveyors provide expert advice on construction costs. They help to ensure that proposed projects are affordable and offer good value for money, helping the client and the design team assess and compare different options, and then track variations, ensuring that costs remain under control as the project progresses.
The profession of quantity surveying has played a significant role in the construction sector for around 150 years. However, the continuation and survival of the profession has been under question, due in part to the success of building information modelling (BIM) and its ongoing technological improvements.
The role of the quantity surveyor has, for the most part, been associated with:
But estimators and quantity surveyors are becoming increasingly aware of the benefits that software can offer them in their roles, as well as how much more efficient and productive they can be in their measurement and cost management functions.
Advancements in automated measurement and quantification, as well as the development of BIM processes, have helped pave the way for more efficient automation of quantity surveying functions. BIM is being widely adopted in the construction industry and for this reason, the expectation is there that quantity surveyors embrace it for the purpose of boosting the cost-effectiveness and value in their functions.
It is of great importance, then, that estimators and quantity surveyors alike meet this expectation, grasp the full potential of BIM and begin learning, developing and employing effective processes and tools to harness the power of BIM in their existing operations.
A recent BIM survey conducted in South Africa by CIS revealed that many contractors, internal quantity surveyors and estimators are behind in understanding and adopting BIM processes. In the UK, according to the RICS BIM survey (Matthews, 2011b), a significant number of quantity surveyors are still not aware of what BIM is and only small numbers (10%) claimed to be involved with BIM.
In South Africa, there is little evidence of the systematic introduction of BIM by the quantity surveying profession, which may be a result of the available literature on BIM being primarily aimed at architects and designers, and limited available case studies showcasing the integration of BIM into quantity surveying practice. It's, therefore, time to initiate this awareness and integration in service of a profession that is up to speed with software technology and that can maintain its competitive edge in an ever-changing sector.
The key values for estimating software vendors to review are:
If the significant needs of developing a comprehensive understanding of how to support the cost estimating/planning processes through BIM are to be recognised by the industry at large, this will go a long way in establishing and cementing industry compliance.
The BIM Institute aims to bridge the knowledge gap of BIM-based estimating or take-off technology and the South African standards and practices of measurement and cost estimating
Source: Adapted from 'A Technical Review of BIM Based Cost Estimating in UK Quantity Surveying Practice, Standards and Tools.' http://www.itcon.org.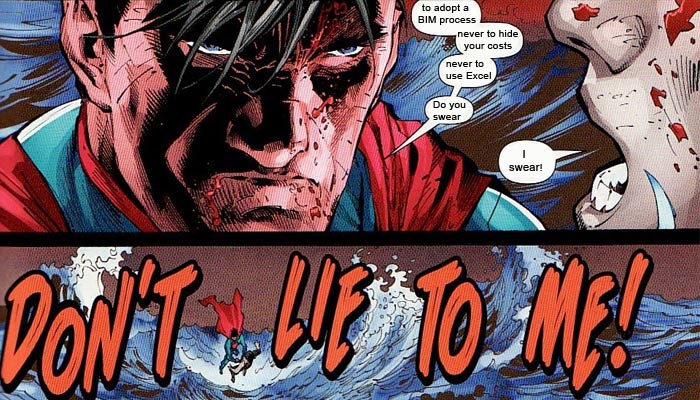 [edit]
Find out more
BIM Directory
---
[edit] Information Requirements
---
[edit] Information Models
---
[edit] Collaborative Practices
---
[edit] Standards
---
[edit] Levels of BIM
---
[edit] Glossary
---
[edit] Guide to BIM Level 2