IHBC Listed Buildings Prosecutions Database
The Institute of Historic Building Conservation (IHBC) Listed Buildings Prosecutions Database was created in 1996 to help establish the levels of activity across the UK prior to a high profile case eventually resulting in the successful prosecution of a Member of Parliament for unauthorised alterations to a listed building.
The data subsequently compiled by IHBC was essential background to the CLG Best Practice Guidance on Listed Building Prosecutions published in December 2006. It is the Institute's position that the government's withdrawal of the document as its formal policy guidance (as part of wider reduction of advice and guidance) does not in any way invalidate the content and it remains an invaluable source to which members of the Institute are encouraged to continue to refer. Both the database and the good practice guidance further the Secretary of State's long-standing policy in Planning Policy Guidance Note 15 (Planning and the Historic Environment - superseded in 2010 by Planning Policy Statement 5: Planning and the Historic Environment) to encourage prosecution where a good case can be made.
The database is in two parts:
Size of Fine (League table A)
Date (League Table B).
Updates will be made as new cases are notified to the Institute (contact details below). IHBC continues to rely on volunteered information from heritage and enforcement professionals and page 41 of the CLG good practice guidance also encourages the submission of data. Cases include not only unauthorised alterations and demolitions to listed buildings but also unauthorised demolitions of unlisted buildings in conservation areas.
Notification of further cases is constantly sought (irrespective of the success of the outcome). Please forward details of cases especially if you have not done so before. This will help to maintain the usefulness of the Database and be a cross-reference for the effectiveness of the legislation and policy guidance.
Details of new cases would be very welcome and should be sent to [email protected] preferably in broadly the format in the main Table: size of fine; costs awarded; the nature of the offence; address; grade of building; type of court (Magistrates or Crown); any other information which would be informative (e.g. a guilty plea or observations by the court).
---
--Institute of Historic Building Conservation 05:46, 18 Jun 2016 (BST)
IHBC NewsBlog
IHBC NI Branch and Heritage Collective thank all for a hugely successful Annual School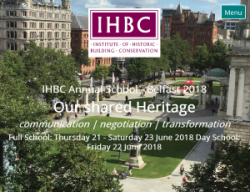 The NI Branch, alongside the School's main sponsors, Heritage Collective, have offered their collective thanks to all concerned for 'Shared heritage in action'!
---
IHBC CPD boost: Caithness Broch Project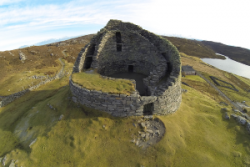 Scotland has played a huge part in architecture, design and engineering - the 'Broch', apparently found only in Scotland, could be described a marvel of engineering legacy.
---
Unesco announces range of new World Heritage Sites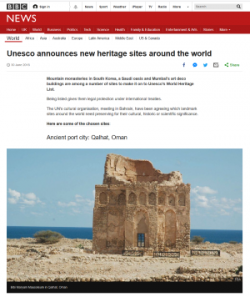 Mountain monasteries in South Korea, a Saudi oasis and Mumbai's art deco buildings are among a number of sites to make it on to Unesco's World Heritage List, reports the BBC.
---
New APPG formed on good design and placemaking is supported by ACE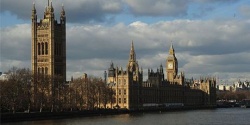 The APPG, formed to ensure housing issues are prioritised, will be provided with secretariat services from the Association for Consultancy and Engineering (ACE).
---
Planning appeal inquiries review with terms of reference announced for England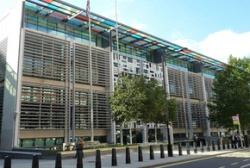 A Planning appeal inquiry review was announced by England's Ministry of Housing, Communities and Local Government (MHCLG) on 22 June 2018.
---
Hand-Arm Vibration Syndrome (HAVS) failures cost Balfour Beatty £695K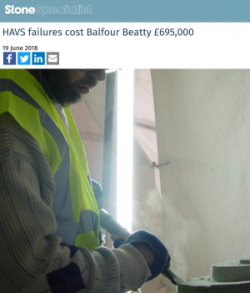 Contractor Balfour Beatty Utility Solutions fined £500K with costs of £195K for exposing workers to HAVS over a 9 year period and failing to report cases.
---
Launch of UK's Great British High Street competition 2018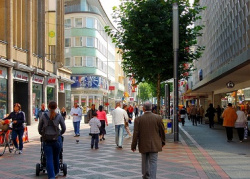 Communities across the UK are being urged to back their local high streets by entering them into the Great British High Street Awards 2018.