IHBC Listed Buildings Prosecutions Database
The Institute of Historic Building Conservation (IHBC) Listed Buildings Prosecutions Database was created in 1996 to help establish the levels of activity across the UK prior to a high profile case eventually resulting in the successful prosecution of a Member of Parliament for unauthorised alterations to a listed building.
The data subsequently compiled by IHBC was essential background to the CLG Best Practice Guidance on Listed Building Prosecutions published in December 2006. It is the Institute's position that the government's withdrawal of the document as its formal policy guidance (as part of wider reduction of advice and guidance) does not in any way invalidate the content and it remains an invaluable source to which members of the Institute are encouraged to continue to refer. Both the database and the good practice guidance further the Secretary of State's long-standing policy in Planning Policy Guidance Note 15 (Planning and the Historic Environment - superseded in 2010 by Planning Policy Statement 5: Planning and the Historic Environment) to encourage prosecution where a good case can be made.
The database is in two parts:
Size of Fine (League table A)
Date (League Table B).
Updates will be made as new cases are notified to the Institute (contact details below). IHBC continues to rely on volunteered information from heritage and enforcement professionals and page 41 of the CLG good practice guidance also encourages the submission of data. Cases include not only unauthorised alterations and demolitions to listed buildings but also unauthorised demolitions of unlisted buildings in conservation areas.
Notification of further cases is constantly sought (irrespective of the success of the outcome). Please forward details of cases especially if you have not done so before. This will help to maintain the usefulness of the Database and be a cross-reference for the effectiveness of the legislation and policy guidance.
Details of new cases would be very welcome and should be sent to [email protected] preferably in broadly the format in the main Table: size of fine; costs awarded; the nature of the offence; address; grade of building; type of court (Magistrates or Crown); any other information which would be informative (e.g. a guilty plea or observations by the court).
---
--Institute of Historic Building Conservation 05:46, 18 Jun 2016 (BST)
Featured articles and news
IHBC welcomes final data sets for Heritage Counts 2016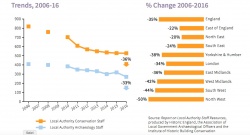 Historic England has released a new suite of heritage indicators in the final part of its Heritage Counts programme focusing on heritage branding of places.
---
IHBC consultation response on Managing Heritage Assets – A Guide for Local Government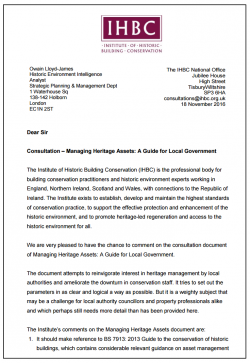 Historic England consulted on this document with a selected group of stakeholders, including the IHBC, whose findings included that the document should refer to BS 7913: 2013 and better reflect the English Heritage advice on Disposal of Heritage Assets.
---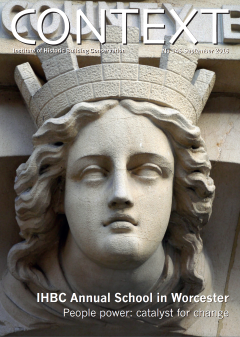 Wimpole Gothic Tower- how to conserve a structure designed as a ruin, says Karen Teideman-Barrett in her recent article in IHBC's Context No 146.
---
IHBC Jobs etc releases sector employment data

The service that helps careers, employers and heritage posts £6million in collective salaries to date this year with 69% recommending IHBC membership.
---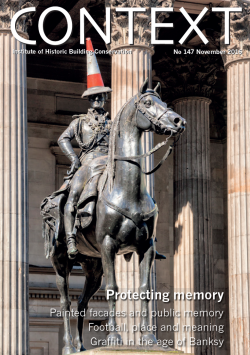 The latest edition is themed on protecting memory and managing change – looking at the practices, processes and laws that ensure the historic environment can be preserved.
---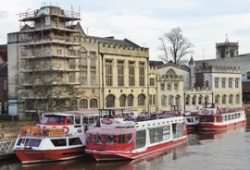 Historic England is offering charged-for services giving owners more opportunities to pursue listing certainty and pre-application planning conversations, says Emily Gee.
---
Building retrofit is only part of a low carbon solution
The Energy Technologies Institute (ETI) says improving thermal efficiency is important, but not as much as decarbonising the supply of energy to buildings.
---
Repair costs may close 70 of British stately homes
The Telegraph reports that up to 70 stately homes could be closed to the public in the next five years due to escalating repair costs the Historic Houses Association (HHA) says.