Crenellations on buildings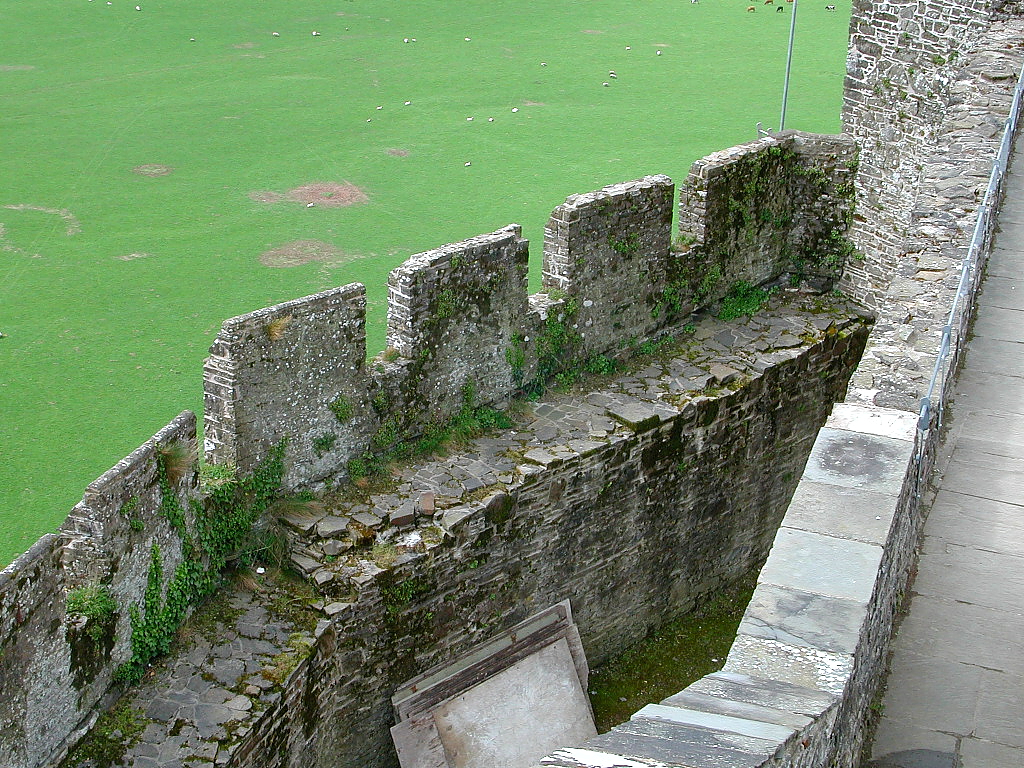 Crenellation is a feature of defensive architecture, most typically found on the battlements of medieval castles. A battlement is a low, defensive parapet.
The act of crenellation is the cutting of crenels into a previously solid and straight parapet wall. Crenels are rectangular gaps or indentations which occur at regular intervals along the parapet, usually measuring 2-3 ft wide. Merlons are the solid widths between the crenels, usually measuring 4-5 ft wide and 3-7 ft high. Arrows and other missiles could be discharged from the parapet through crenels while taking defensive cover behind the merlons.
The presence of crenellations typically indicates that a castle or other building, such as a manor house, was constructed with features intended for defence against a battle or siege. In medieval England, a licence to crenellate had to be granted by the King or other regional authority before a property could be fortified.
IHBC NewsBlog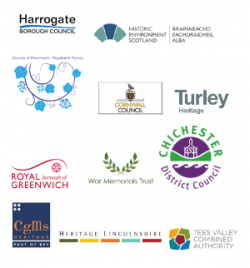 From conservation & design, DAC support and project management, to designation in Scotland!
---
IHBC meets Wikipedia - new entry posted by IHBC Chair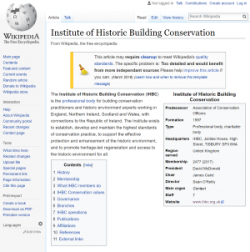 A Wikipedia entry for the IHBC, drafted by IHBC Chair James Caird, has now been published.
---
Boost your IHBC accreditation submission and CPD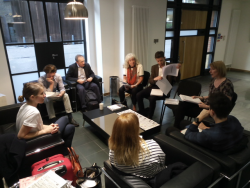 FREE application support MATE sessions: Nottingham (25/04), Belfast (31/05), Glasgow (7/06)
---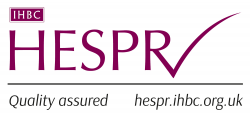 Project management for the Wordsworth Trust, closing 30/04, £40,000 contract.
---
IHBC Heritage from the doorstep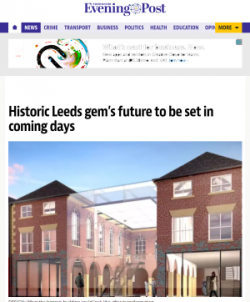 The Yorkshire Evening Post describes how an ageing heritage asset, the White Cloth Hall - one of Leeds' oldest buildings could see its future secured.
---
Heritage Alliance publishes first ever international report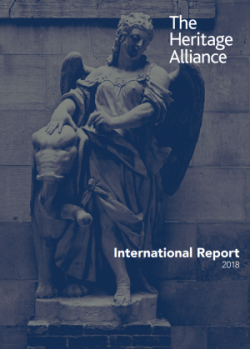 The Heritage Alliance (THA) has published the first ever report on the independent heritage sector's impact overseas, led by past THA CEO, Kate Pugh.
---
£27M funding scheme to improve lakes and rivers in England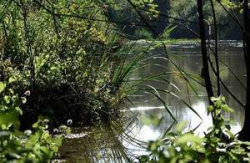 A new £27 million scheme is open for applicants to help improve England's waterways, funded by the European Agricultural Fund for Rural Development.
---
Pilot scheme launched to help build a sustainable future for listed places of worship
The new two-year £1.8m scheme is to be piloted with expert advisors working across the urban and rural areas of Manchester and Suffolk.