Bats and construction
[edit]
Introduction
In the United Kingdom, there are 18 different species of bats, all of which are legally protected. They live in a variety of environments across the UK. All their breeding sites and resting places are fully protected by European Law.
In order to survive, bats require water and insects to eat, hunting areas (foraging habitat), places to hibernate, sleep and raise young (roosts). They also require routes between these different locations (commuting routes).
[edit]
Roosts
Bats require a variety of different roosting habitats depending on the time of year. In the summer, female bats will require a maternity roost in order to raise young, while in winter, hibernation roosts are required by all bats. Roost sites vary and can include:
[edit] Foraging and commuting habitat
All UK bats feed on insects and so foraging habitats include pastures, woodlands or water. In order to navigate between areas, bats use echolocation to navigate along hedgerows, woodland edges, treelines or watercourses.
[edit]
Hibernation
Bats spend the winter hibernating, starting in October/November and typically emerging in March/April. The breeding season begins in June and continues over the summer.
[edit]
Protection
Due to the decline of bats across Europe, they are a European Protected Species. As such, they are protected by both European and UK legislation.
It is illegal to:
Any such offence could result in a prison sentence of up to 6 months and an unlimited fine for each offence together with the seizure of wealth gained by committing the offence and equipment used to cause the offence e.g. plant, machinery, vehicles etc.
There are a range of situations in which bats could be present and affected by construction works:
If it is considered that bats could be affected by a development, surveys by an ecologist may be necessary.
There are a variety of survey methods that are appropriate for different structures at different times of year, including:
Visual inspections.
Netting and harp trapping.
Radio-tracking.
Visual inspections might be appropriate for buildings, structures or trees. For buildings, this could include a combination of an internal inspection of roof voids or loft spaces, and an external inspection for potential entry points. It is possible for inspections to be undertaken at any time of year.
If it is not possible to determine whether a roost is present from an inspection, further bat detector surveys are likely to be required. If evidence of bats is confirmed during the inspection, it is likely that further detector surveys would be required to inform licensing requirements.
Bat detector surveys can only be undertaken during the bat active season which is typically considered to be between May and September. During that time period, several surveys are usually required at dawn or dusk. The surveys will last at least 2 hours.
If bats are found to be present and are considered likely to be affected by proposals, it may be necessary to obtain a protected species mitigation licence from Natural England, Natural Resources Wales or Scottish Natural Heritage in advance of works taking place. As part of the licence, a mitigation strategy will be required which will detail how impacts on bats and their habitats will be avoided or minimised wherever possible.
Mitigation measures may include:
[edit]
External references
IHBC NewsBlog
Wales introduces the Optimised Retrofit Programme (ORP) for a green recovery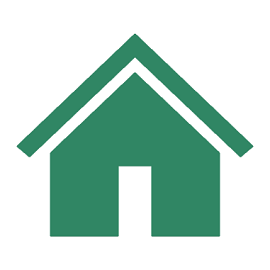 The Welsh Government has given the green light and a further £10M to a major new programme that will transform social housing across Wales, boost the economy and open the door to a new Welsh industry: the Optimised Retrofit Programme (ORP).
---
Lifeline grants for culture in all corners of the country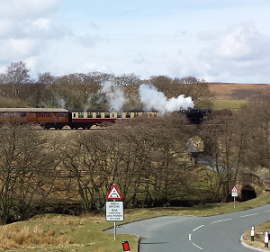 Culture across the country benefits as Lifeline grants from the latest round of the £1.57 billion Culture Recovery Fund will protect a further 162 heritage sites across the country.
---
Scottish Government rejects transformation of landmark building into luxury hotel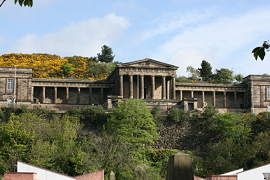 Now the building long touted as a potential home for the Scottish Parliament stands as a symbol of a divided Scottish capital.
---
One of Britain's last AA telephone boxes saved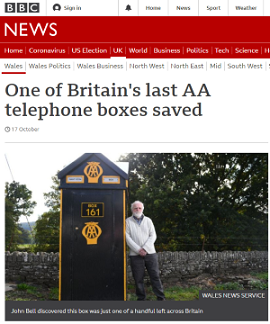 AA Box 161 has now been listed. The telephone boxes were a sanctuary for motorists in distress, but of the hundreds across Britain just 21 remain.
---
IHBC submits comments on BSI's PAS 2038 – Retrofitting non-domestic properties

The IHBC has noted that it fails to emphasise the need to carry out appropriate repairs as the vital precursor to installing retrofit measures.
---
Mapping tool for unused construction materials launched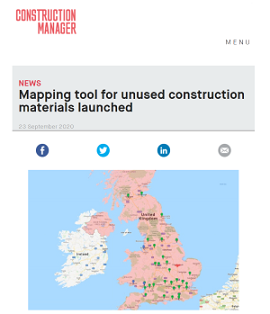 A mapping tool that provides contractors and their suppliers with a central database of local Materials Exchange Platform (MEP) projects to help cut waste by finding a home for unused materials has been launched.
---
'Unusual' WW2 sites listed and upgraded to mark 80th anniversary of Battle of Britain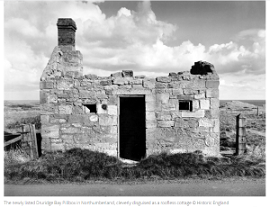 An air raid shelter, a pillbox cleverly disguised as a roofless cottage, a rare Chain Home radar defence tower, and a war memorial have been granted protection.
---
Derby City Council plans to knock down the 43-year old Assembly Rooms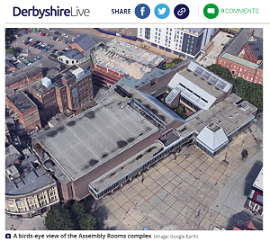 A planning application has been submitted by Derby City Council to knock down the Assembly Rooms – which has played host to the likes of Elton John, Iron Maiden, Take That, etc.
---
RIBA launches new contracts for the provision of conservation architectural services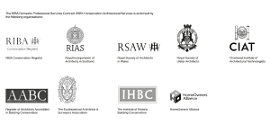 Specifically tailored for conservation projects, the Royal Institute of British Architects (RIBA) has launched two brand new professional services contracts.
---
Liverpool Mayor blocks £5m zip wire plan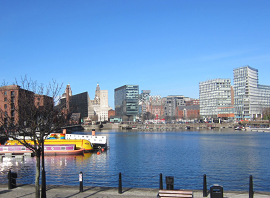 Liverpool Mayor Joe Anderson has made a dramatic intervention into the zip wire row which has divided people, politicians and businesses in the city.
---