Bats and construction
[edit]
Introduction
In the United Kingdom, there are 18 different species of bats. They live in a variety of environments across the UK and their breeding sites and resting places are protected by law.
In order to survive, bats require water and insects to eat, hunting areas (foraging habitat), places to hibernate, sleep and raise young (roosts). They also require routes between these different locations (commuting routes).
[edit]
Roosts
Bats require a variety of roosting habitats depending on the time of year. In the summer, female bats require a maternity roost to raise young, while in winter, hibernation roosts are required by all bats.
Roost sites vary and can include:
[edit] Foraging and commuting habitat
All UK bats feed on insects and so foraging habitats include pastures, woodlands or water. In order to navigate between these areas, bats use echolocation to navigate along hedgerows, woodland edges, treelines and watercourses.
[edit]
Hibernation
Bats spend the winter hibernating, starting in October/November and typically emerging in March/April. The breeding season begins in June and continues over the summer.
[edit]
Protection
Due to the decline of bat populations, it is illegal to:
Any such offence could result in a prison sentence of up to 6 months and an unlimited fine for each offence together with the seizure of wealth gained by committing the offence and equipment used to cause the offence e.g. plant, machinery, vehicles etc.
There are a range of situations in which bats could be present and affected by construction works:
If it is considered that bats could be affected by a development, surveys by an ecologist may be necessary.
There are a variety of survey methods that are appropriate for different structures at different times of year, including:
Visual inspections.
Netting and harp trapping.
Radio-tracking.
Visual inspections might be appropriate for buildings, structures or trees. For buildings, this could include a combination of an internal inspection of roof voids or loft spaces, and an external inspection for potential entry points. It is possible for inspections to be undertaken at any time of year.
If it is not possible to determine whether a roost is present from an inspection, further bat detector surveys are likely to be required. If evidence of bats is confirmed during the inspection, it is likely that further detector surveys would be required to inform licensing requirements.
Bat detector surveys can only be undertaken during the bat active season which is typically between May and September. During that time, several surveys are usually required at dawn or dusk. The surveys will last at least 2 hours.
If bats are found to be present and are considered likely to be affected by proposals, it may be necessary to obtain a protected species mitigation licence from Natural England, Natural Resources Wales or Scottish Natural Heritage in advance of works taking place. As part of the licence, a mitigation strategy will be required which will detail how impacts on bats and their habitats will be avoided or minimised wherever possible.
Mitigation measures may include:
[edit]
Alternative meaning
Short Guide: Traditional Scottish Brickwork, published, on 1 March 2014 by Historic Environment Scotland, defines a bat as: 'A broken section of brick, larger than a quarter brick, often used in Scottish brickwork as an alternative to a closer.'
[edit]
External references
IHBC NewsBlog
Ireland's Our Rural Future: support for LA purchase of vacant and derelict buildings for community use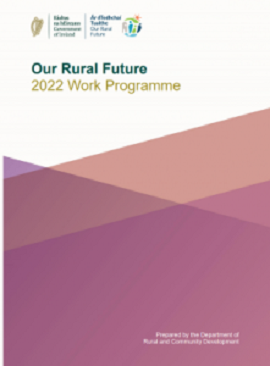 Ireland's Minister for Rural and Community Development, Heather Humphreys, announced a new funding stream to support Local Authorities (LAs) to purchase vacant buildings that could be converted and developed for community use.
---
BBC: Eleven Historic English pubs recognised for their interiors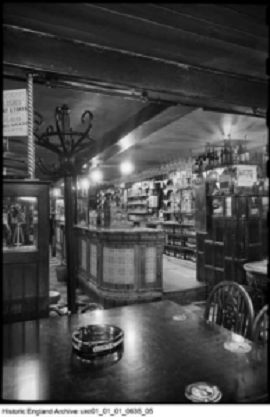 Eleven pubs across England have been recognised for their historic or unusual interiors, as they have been listed, upgraded or relisted.
---
HEF's Heritage Sector Resilience Plan launched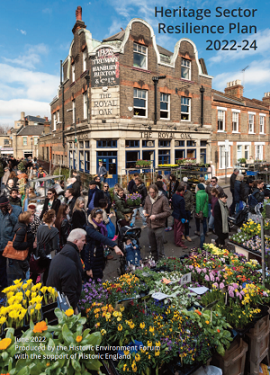 The Heritage Sector Resilience Plan, developed by the Historic Environment Forum (HEF) with the support of Historic England, has been launched.
---
Common Commitment to all Ireland's heritage – North South Agreement on Vernacular Heritage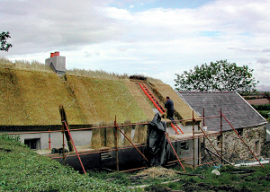 An 'All-Island' commitment to Ireland's vernacular heritage has been established with the signing of the North South Agreement on Vernacular Heritage, supporting traditional buildings etc.
---
Bristol Harbourside landmark Canons House gets GII listing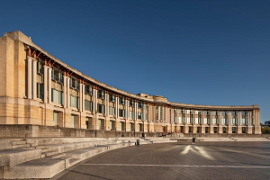 Canons House, a landmark building on Bristol Harbourside, has been awarded Grade II (GII) listed status having been built as a regional headquarters for Lloyds Bank between 1988 and 1991 (Arup)
---
BRE/BEIS project to modernise home energy rating scheme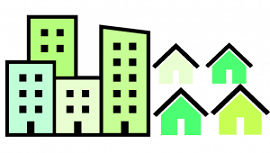 The Building Research Establishment (BRE) has announced a new project with the Department for Business, Energy and Industrial Strategy (BEIS) to improve and modernise the home energy rating scheme used to measure the energy and environmental performance of UK homes.
---
Interdisciplinary IHBC accreditation recognised by CSCS for PQP Cards

Sector lead the Construction Skills Certification Scheme (CSCS) has recognised the IHBC's professional accreditation and support (CPD etc.) in awarding its PQP (Professionally Qualified Person) cards.
---
Unearthing the history of Gloucester's 'the Fleece' Hotel starts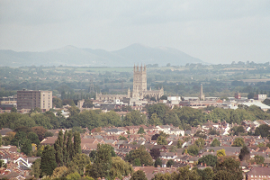 Work to repair a fire-hit medieval hotel in Gloucester is underway as crews have started work to strip back some of the modern trappings and reveal the historic framework.
---
European Heritage Heads Forum statement on Ukraine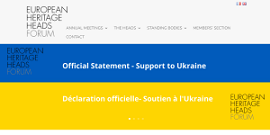 The Secretariat to the European Heritage Heads Forum has has coordinated its declaration of solidarity and support for Ukraine's cultural heritage institutions.
---
Welcome to #IHBC25 – 25 years since we turned professional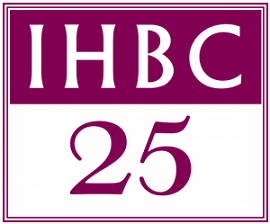 2022 will see the IHBC mark a quarter of a century since our incorporation as a professional body supporting and accrediting built and historic environment conservation specialists. We're kick-starting it by inviting your ideas on how to mark this special year!