Crenellations on buildings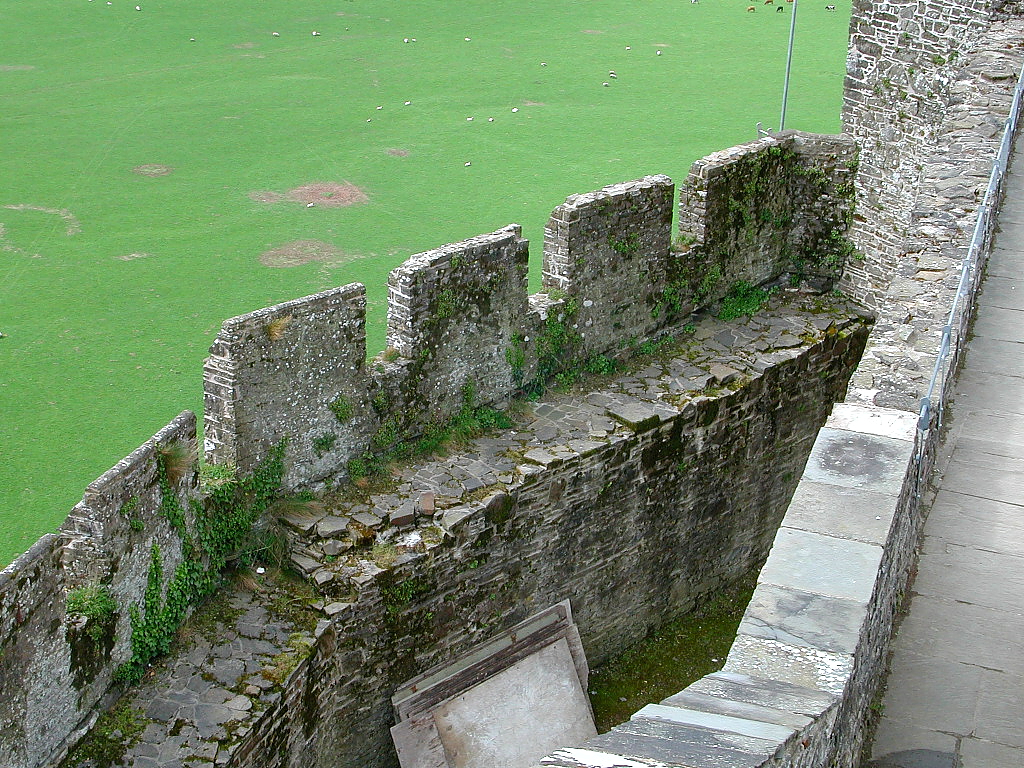 Crenellation is a feature of defensive architecture, most typically found on the battlements of medieval castles. A battlement is a low, defensive parapet.
The act of crenellation is the cutting of crenels into a previously solid and straight parapet wall. Crenels are rectangular gaps or indentations which occur at regular intervals along the parapet, usually measuring 2-3 ft wide. Merlons are the solid widths between the crenels, usually measuring 4-5 ft wide and 3-7 ft high. Arrows and other missiles could be discharged from the parapet through crenels while taking defensive cover behind the merlons.
The presence of crenellations typically indicates that a castle or other building, such as a manor house, was constructed with features intended for defence against a battle or siege. In medieval England, a licence to crenellate had to be granted by the King or other regional authority before a property could be fortified.
IHBC NewsBlog
IHBC NI Branch and Heritage Collective thank all for a hugely successful Annual School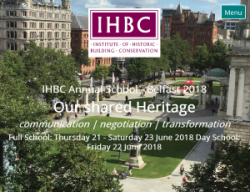 The NI Branch, alongside the School's main sponsors, Heritage Collective, have offered their collective thanks to all concerned for 'Shared heritage in action'!
---
IHBC CPD boost: Caithness Broch Project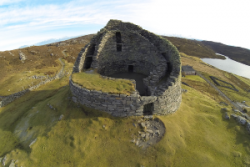 Scotland has played a huge part in architecture, design and engineering - the 'Broch', apparently found only in Scotland, could be described a marvel of engineering legacy.
---
Unesco announces range of new World Heritage Sites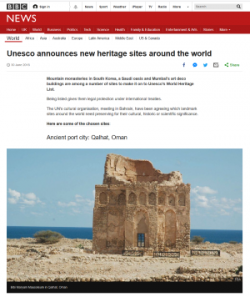 Mountain monasteries in South Korea, a Saudi oasis and Mumbai's art deco buildings are among a number of sites to make it on to Unesco's World Heritage List, reports the BBC.
---
New APPG formed on good design and placemaking is supported by ACE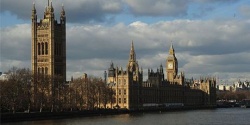 The APPG, formed to ensure housing issues are prioritised, will be provided with secretariat services from the Association for Consultancy and Engineering (ACE).
---
Planning appeal inquiries review with terms of reference announced for England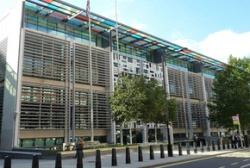 A Planning appeal inquiry review was announced by England's Ministry of Housing, Communities and Local Government (MHCLG) on 22 June 2018.
---
Hand-Arm Vibration Syndrome (HAVS) failures cost Balfour Beatty £695K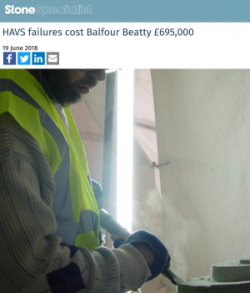 Contractor Balfour Beatty Utility Solutions fined £500K with costs of £195K for exposing workers to HAVS over a 9 year period and failing to report cases.
---
Launch of UK's Great British High Street competition 2018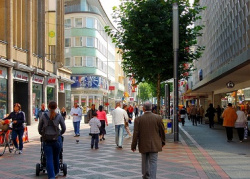 Communities across the UK are being urged to back their local high streets by entering them into the Great British High Street Awards 2018.